Ideas & Insights
Winter Nights Festival
Winter Nights Festival
Marketing a percent or destination can be a hard challenge for property marketers.  Do you run and advertisement on tv saying "Come down to our area and hang ?"
If you ask anyone over 50 years of age about Sunbury as a location, more than half will mention the Sunbury festival… 40 year later it still resonates.
Based on this, Lend Lease approached Instinct to create and deliver a festival in the Victoria harbour Docklands area, to support their retailers and create an atmosphere  making residents proud to live in the precinct.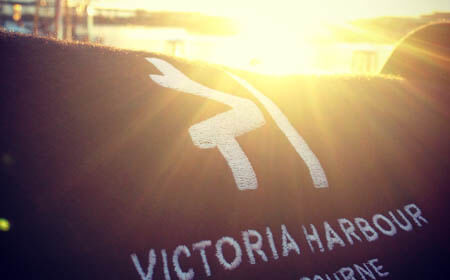 It was decided to piggy back of the firework provided by the city of Melbourne and destination docklands
The creative design process had to incorporate limitations to the area based on public clearance for emergency vehicles, safety access, structure build times and the requirement of packing up and down each week, as a result of public planning permits.
Winter Nights – the plan of attack
Given the water front location the site was designed to be longer and narrow, IN this way all heavy infrastructure could be placed on the concrete areas opposite the retail precinct, whilst deck chairs and heaters could be placed towards the waters edge, providing comfort for patron to watch the seasonal fireworks.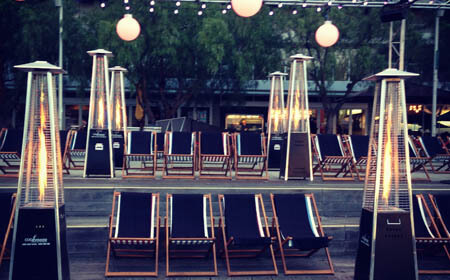 Winter Nights – Design
As there was no structure to hang lighting off, and make it welcoming for an evening event, Instinct 's design team came up with a large trust structure that could be erected and disassembled after each week,m with relative ease. all engineering had to comply with Australian standards, and suitable risk assessments were also required. This also allowed festoon lighting to capture the audience for some distance and create visual allure to the precinct.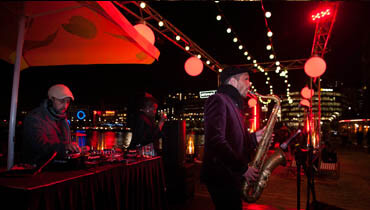 Winter Nights – Styling
In a word, waterfront was the vibe. location, location, location was entirely the idea. Given the magnificent views of the area, the layout was designed to have no structure that woulds effect the viewing of the fire works.

Winter Nights – Roving Entertainment
A key component to the winter nights festival success was the use of roving entertainers, roving drummers, fire performers and glow artists were used to engage the audience around the repent.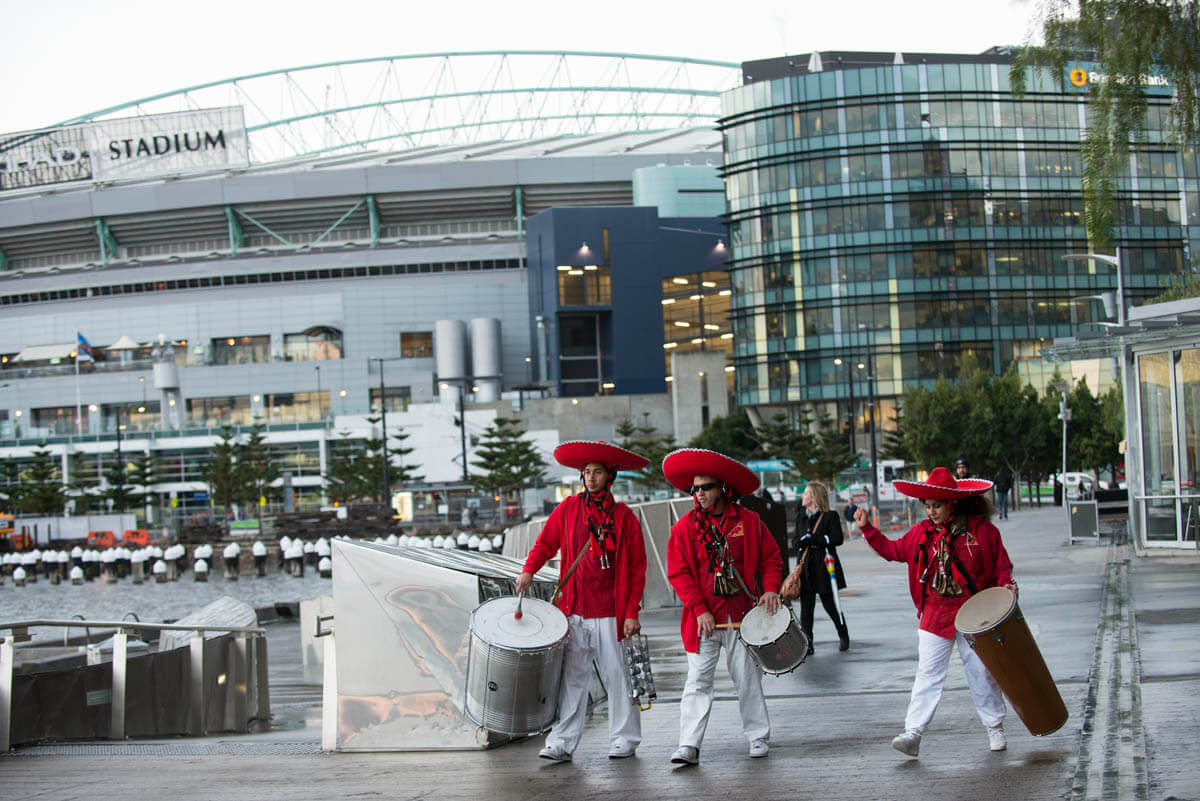 Winter Nights – Live music
The central focus of the winter nights entertianment was a stage featuring an array of Hybrid Dj performers, combining dj with live vocals, musicians such as sax players and percussionist. This worked better than a traditional band as it alleviated the needs for drums, and the sound issues that would come, given the retail/ bar area was only 7 metres for the main stage.This allowed excellent music and moderate volume through each evening of the event (every Friday for 4 weeks)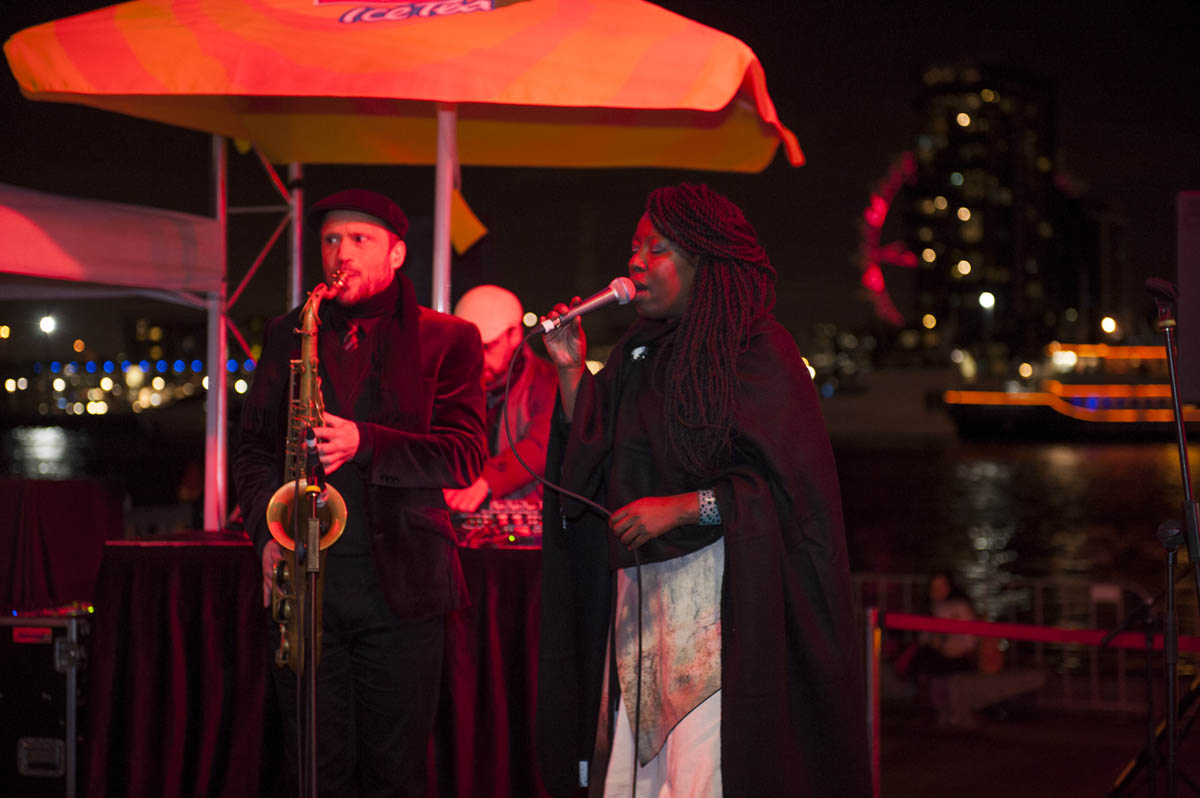 Instinct delivered services such as:
Risk assessment
All audio visual equipment, staging and infrastructure
Site Management
Floor planning and design
Traffic management
Instinct delivered Talent  such as: