Ideas & Insights
Roof Top Parties at the Aviary – Crown Melbourne
The task of rewarding top performing staff in the best possible way is often a challenging affair, juggling the formalities to ensure proper attention is paid to those who have earned special praise without taking too much time away from all the fun and food can be a real head scratcher for many clients.
As a company driven by success with over 120 stores throughout Australia and New Zealand, Shaver Shop find themselves in the enviable position of delivering awards to a large number of high performers.
When Shaver Shop came to Instinct with the puzzle of creating a fun and engaging awards night the Instinct team sprung in to action to deliver the right quantities of elegance, ceremony and fun to ensure the success of the client and its staff were not just communicated but celebrated!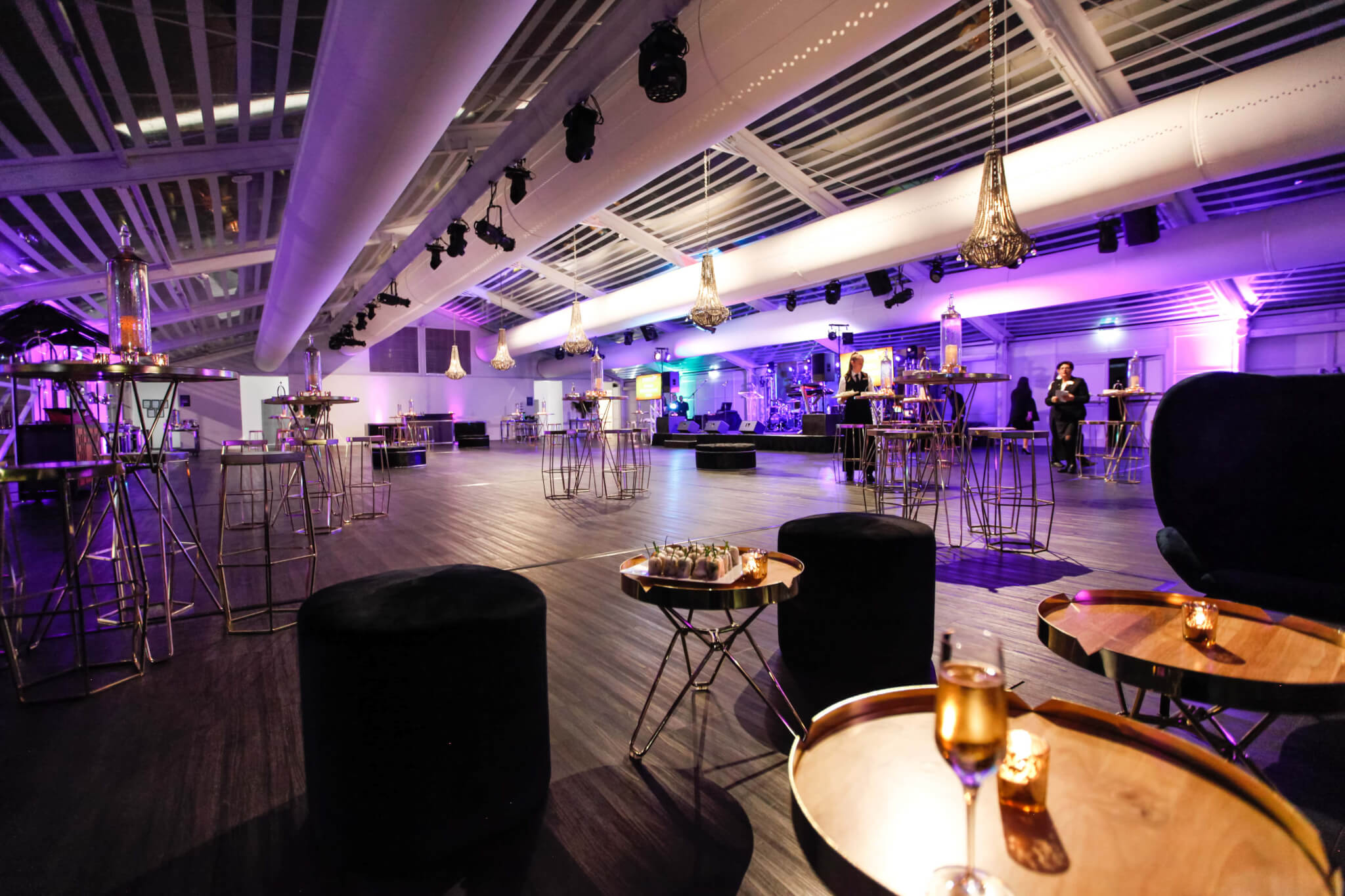 VENUE AND STYLING
Crown's Aviary was selected as the venue for the night owing to its unrivalled views of Melbourne's CBD, Yarra river and unique indoor/outdoor experience.
When the sun goes down the Aviary truely lights up, surrounded by the CBD and Southbank's high rise buildings it was imperative to ensure the right internal lighting and colours were used to create a welcoming environment for all guests. To enhance the natural elegance of the venue and eliminate any invasive light from above a purple wash was used across the room. This was complimented by golden chandeliers to provide an extra touch of class.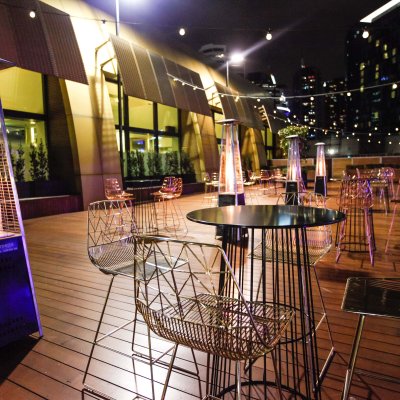 Rather than a sit down dinner loaded with wall to wall formalities Shaver Shop wanted a great party! With this is mind and the natural attributes of the venue, the Instinct team designed a bespoke Cocktail event allowing the 200 guests in attendance to move through the room unimpeded with a wide open dance floor and plenty of room for catering staff to keep food stations stocked all night.
Often when there isn't a specific theme to work with, dressing the space appropriately can be seen as a challenge or an opportunity! The team at Instinct took the opportunity on and created a space which spoke to the purpose of the night, rewarding guests with subtle colour, and clear zones to accommodate the formal and of course, the fun!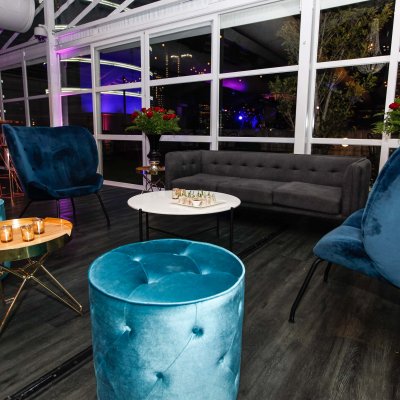 To compliment the natural aesthetic of the room a range of modern, plush furniture was brought in including couches, lounge chairs, ottomans and tables which were dressed with tealight candles providing a relaxed atmosphere for those wishing to escape a raging dance floor while tall tables with barstool seating were also placed around the perimeter of the dance floor elegantly adorned with clear glass vases housing LED candles. Fresh flowers were placed in strategic locations around the room to provide some additional "warmth" to the space.
Additional furniture was also utilised to bring the outside deck into play.
STAGING AND AV
The Stage area, while comfortably accommodating the band and DJ was fitted with two large LED screens allowing the client a visual element to formalities displaying recipients names and achievements.
Instinct supplied a complete Audio Visual package to suit the requirements of both the venue and the client. This for allowed ample volume without disturbing neighbouring hotels and residential towers while providing clarity of sound and a full light show to showcase the talents of Chunky Jam and our resident DJ.
In addition, the LED screens placed on and side of stage were used to reveal award winners during the formal ceremony offering an element of both anticipation and surprise to keep guests engaged throughout.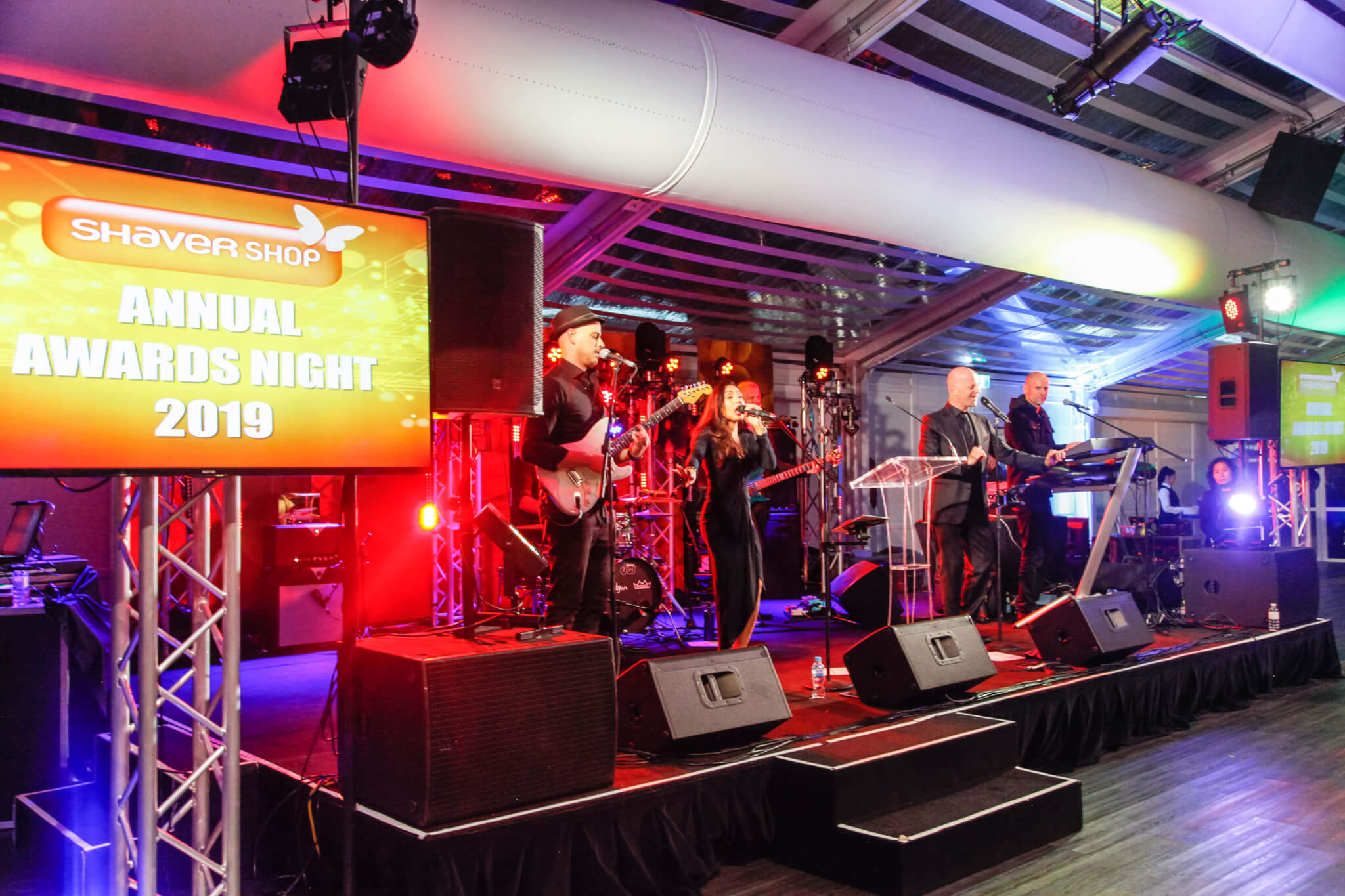 OUTDOOR SPACE
One of the main attractions of Crown's Aviary is its outdoor area, surrounded by some of Melbourne's most beautiful building. As the event was scheduled during the latter stages of the Melbourne winter we knew there was a good chance it would get chilly later on! To combat this Instinct supplied an array of pyramid gas heaters to keep guests seeking some fresh air warm and cosy.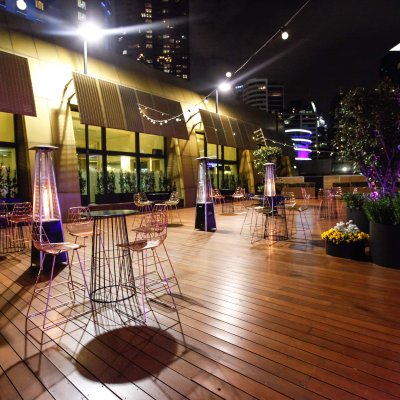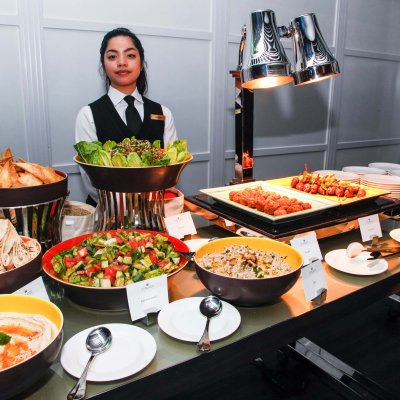 FOOD SERVICE
One of the most challenging elements of any event is to ensure the food on offer provides something special or different to guests while also allowing for those with dietary restrictions and allergies to feel safe and comfortable that they've been taken care of.
Two food stations were set up at the front and rear of the venue so as to allow guests a variety of grazing options with Mediterranean and Asian offerings to suit every palette available.
This was topped off later in the night with a chocolate fondant fountain complete with vanilla profiteroles which satisfied even the sweetest tooth!
BUT WHAT ABOUT THE DANCE FLOOR?
The right music is key to any event and in this was no exception, but its not just the songs, to quote The Castle "its the vibe"! To create the desired party atmosphere we knew we needed a band that wasn't just a group of great musicians, but great performers as well.
Legendary Melbourne cover band Chunky Jam kept guests dancing until curfew with four sets of hits spanning the last 40 years and their trademark audience interaction exciting guests and offering a real connection for those in attendance.
Between sets one of Instinct's resident DJs provided modern dance tracks to keep the floor warm and guests fully engaged.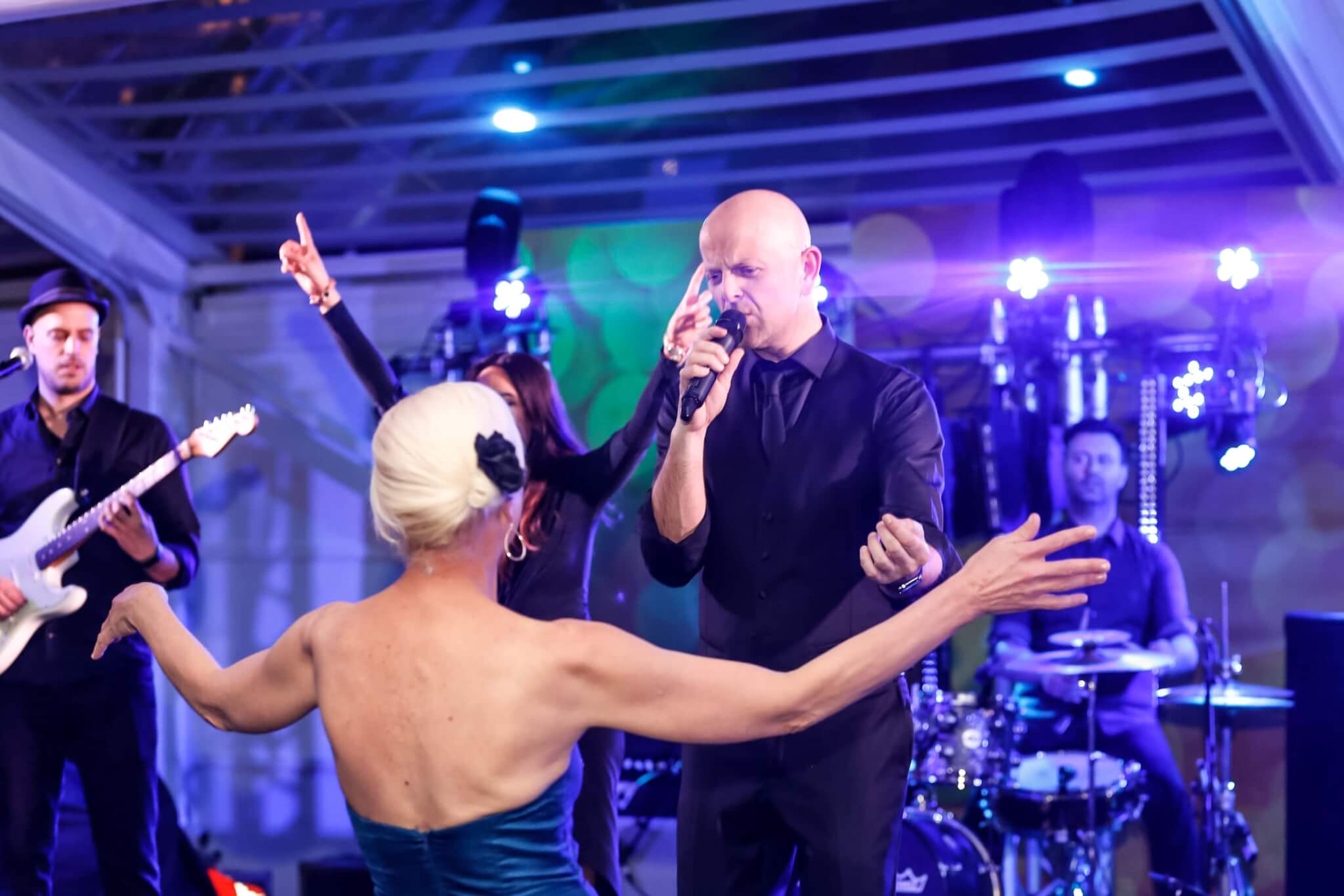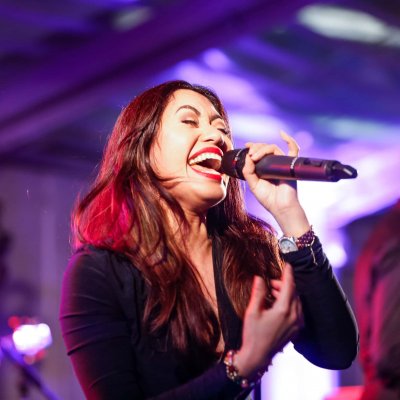 RESULT
With a brief to reward and celebrate the success of one of Australia's most respected retailers and keep its staff entertained and immersed in the evening the Instinct team were able to deliver an event which brought the fun and created memories for years to come.
Client testimonial:
Hi Rich,

Great job work out Awards Night. Looking forward to working with you next year:)

Rita- Director Human Resources
Services provided by Instinct
Stage set and room theming
Booking and coordination of entertainment
Onsite event, stage and BOH management
Run- sheets and event direction
Logistics
Talent provided by Instinct