Ideas & Insights
Fire & Ice Event Theme Party Ideas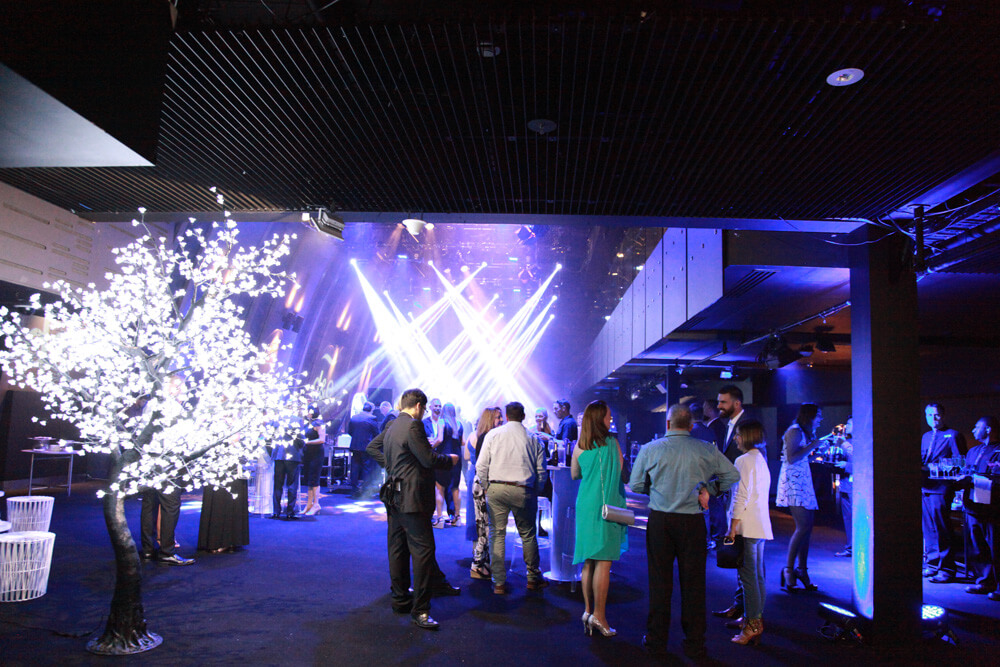 Fire & Ice Event Theme Party Planing | Venue selection
The fire & ice event them is a classic. First up when considering this theme, event planner needs to take into account the fire aspect. Many venues have restrictions in in place, and may not allow you to have fire performers inside the building.
Even if a venue will allow it, it often involves having a fire warden on site, in order to switch on and off fire sprinklers to avoid disaster.
With venue limitations in mind, it is best to select "The Fire and Ice Event Party Theme" for a venue where there is a large usable out-door area as part of the venue offering.
Instinct recently designed and delivered an event for a large corporate Christmas party. The venue selected was Studio 3 at Crown Melbourne. It offered the client the use of a large balcony space., along with a quality food and beverage offering. The venue also allowed fire performers to be utilised on the main balcony once the sun went down.
Further it gave guests a pristine view of the flames, blowing fire into the air on the hour along the Yarra river walk boulevard area in front of Crown. This created a wonderful spectacle for guests taking some air for the duration of the event..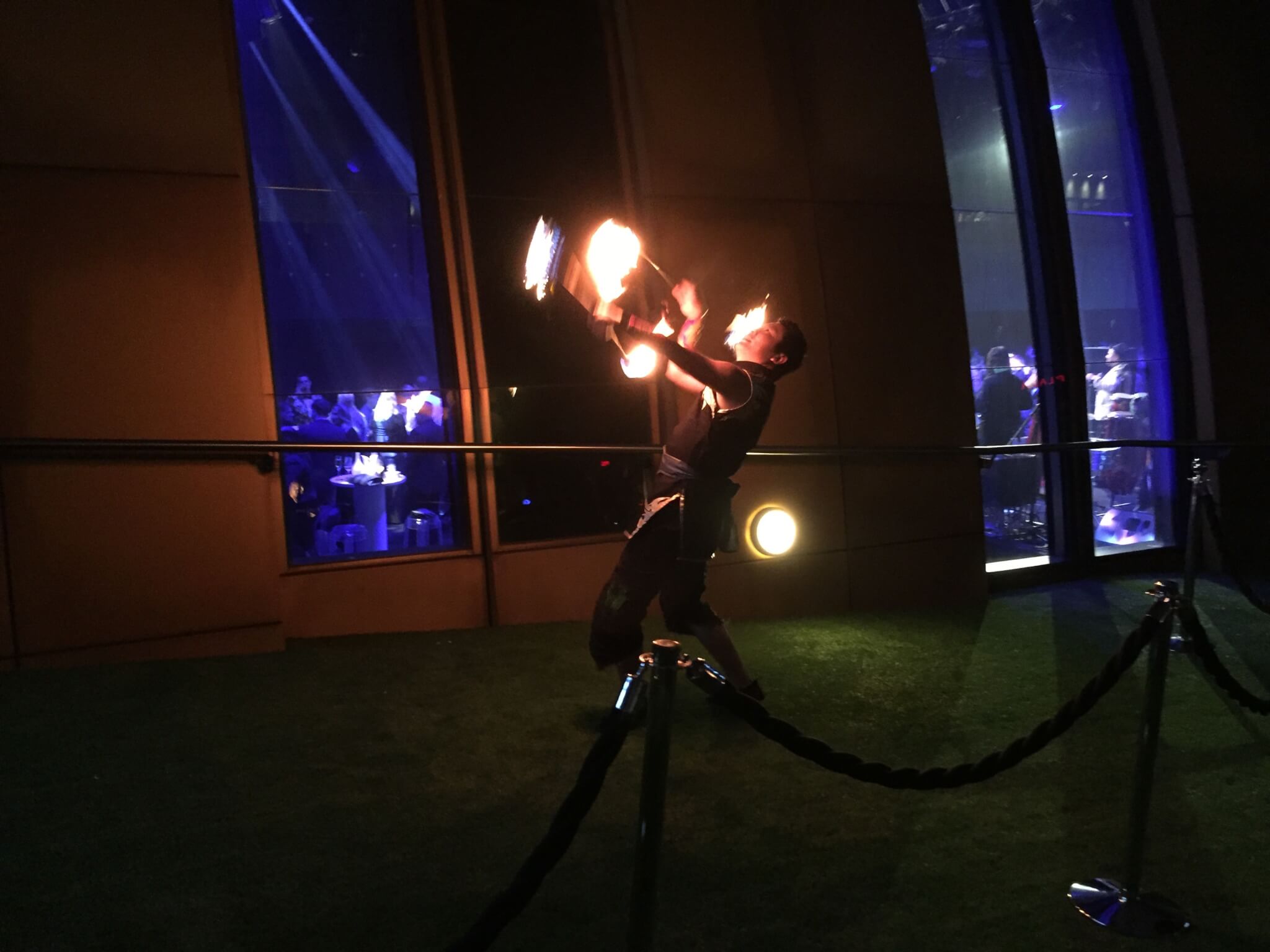 Fire & Ice Event Theme Party | Guest Arrival
Guests were welcomed in to the "red Zone" pre-function drink areas, prior to "Dry Ice" driven fog being built up behind closed doors. Upon opening the main door, guess were treated to a" white carpet" walk amongst the dry ice fog. This made the viewing of shoes a waste of time.
As guests entered the main room, they viewed for the first time both ice sculptures as well as the "Enchanted Forest" style LED tree. This was of course accompanied by matching white furniture.This created a sense of their being an "ice lounge" within the main room, and gave guests a place to sit and enjoy the following entertainment.
Fire & Ice Event Theme Ideas | Styling & Colour palette
The basic colour palette is red and blue, representing fire & ice. In this instance we decided to zone colour schemes, so the arrival area was red. Red vases and voice were used in the perfection area. This was punctuated with red ottomans and furnishings.
This scheme was designed to lead the audience through a red zone -FIRE – then into a blue room (ICE – main room) with the balcony styled in red outdoor furniture, pyramid heaters and fire performances, with of course the red flames from the river walk on the hour.
The pyramid heaters were particularly effective giving both head and light to the outdoor space.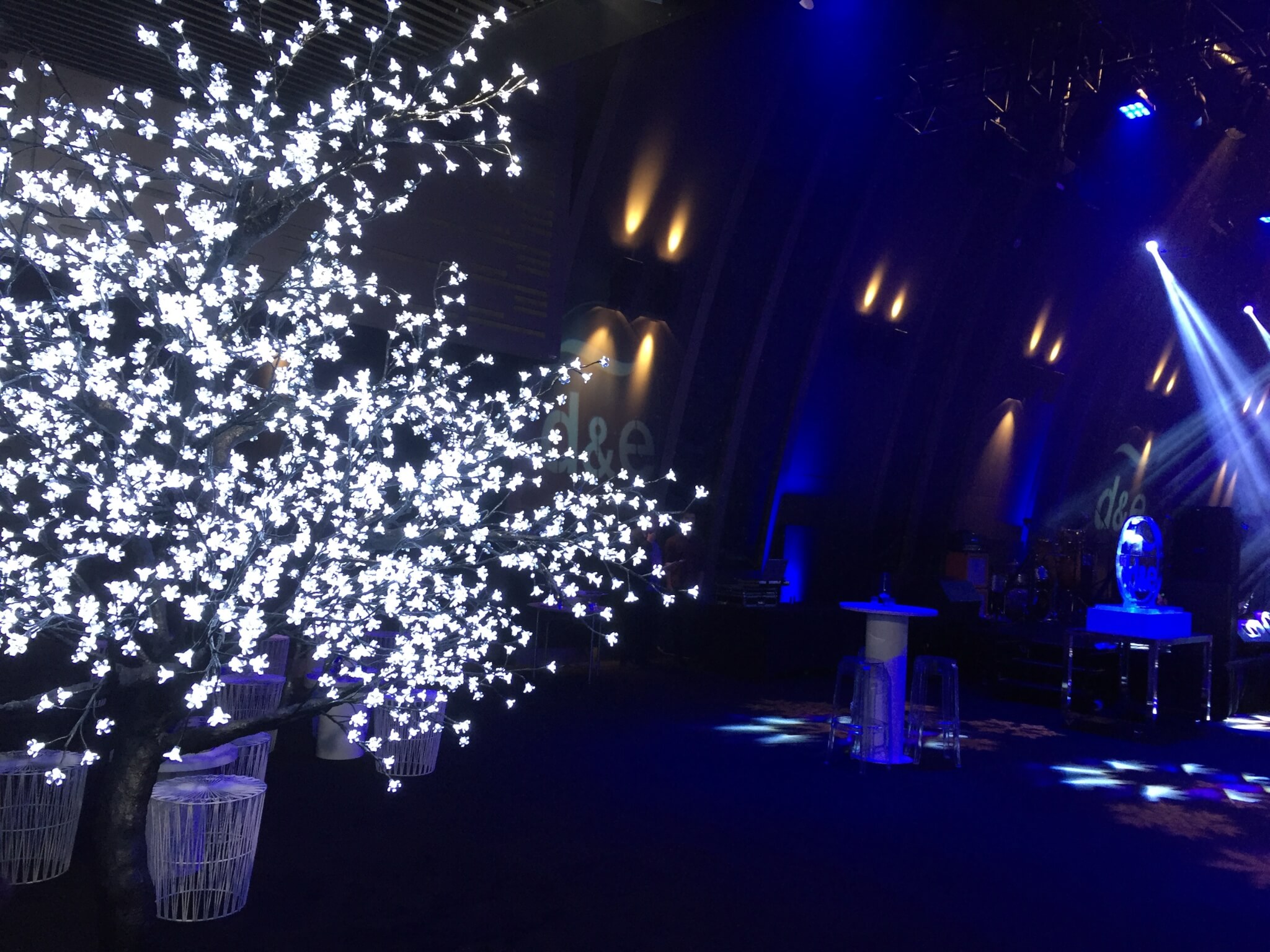 Fire & Ice Event Theme Ideas | Winter Wonderland
This theme of course over laps with "Winter Wonderland" and "Enchanted Forest" as core event theme ideas.
With a taste of "Narnia" or any fantasy "winter Wonderland" based theme, its all about the ice.
For this event we opted to style the stage with Ice sculptures lit in blue light.
The room featured an LED "crystal" light tree complete with blue & white votives, offering guests a "candlelight" view to conversation.
Corporate Comedian | Master of Ceremonies (MC)
Melbourne comedian Dave O'Neil was engaged to play host, and provide light humour mixed with the master of ceremonies duties, including various door prizes and raffles. The clients company has a proud tradition of raising serious money for charity via holding "pie nights" and various raffles through out the year.
The Christmas party is the event where the major raffle is drawn. Not a laughing matter for the MC!!! Year after year a highlight of this event is the staffs motivation to make a difference. GREAT IDEA for any end of year event!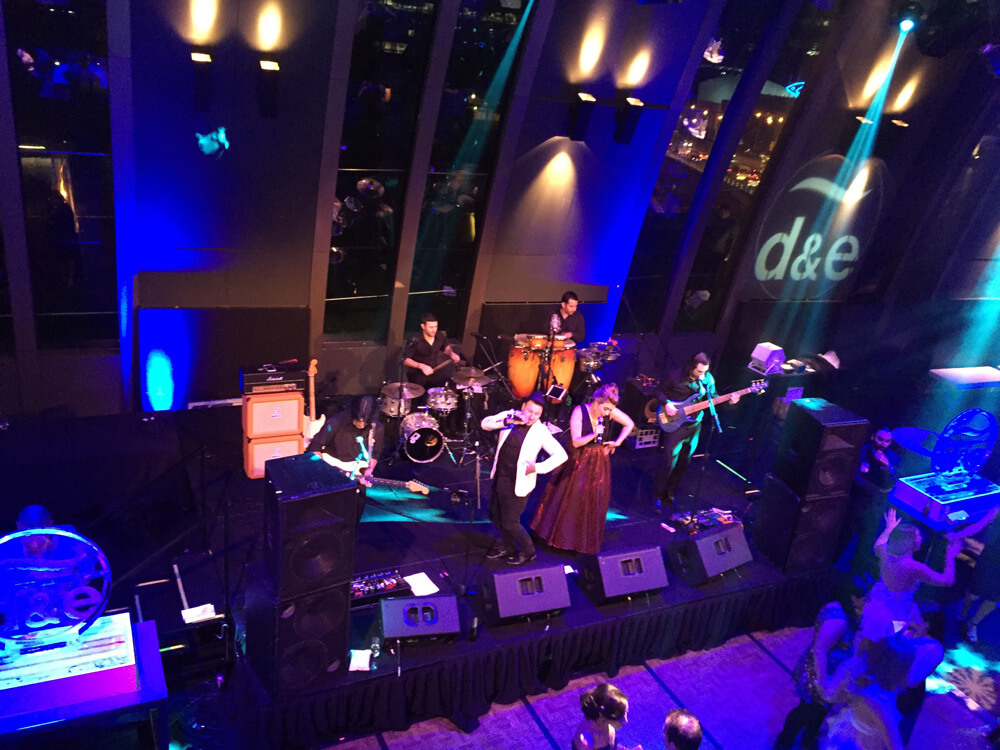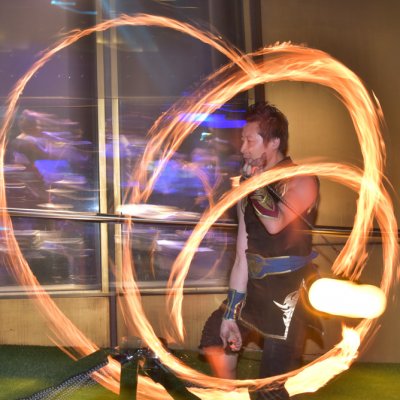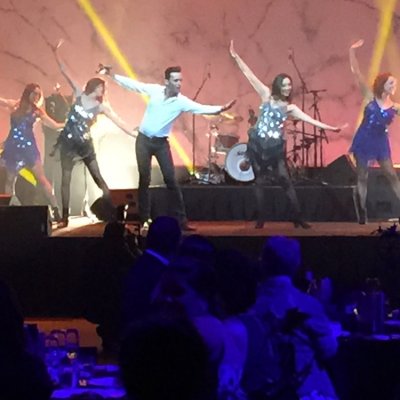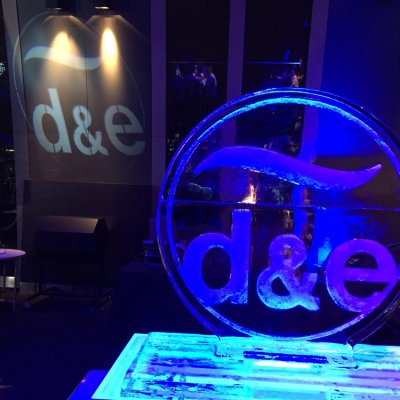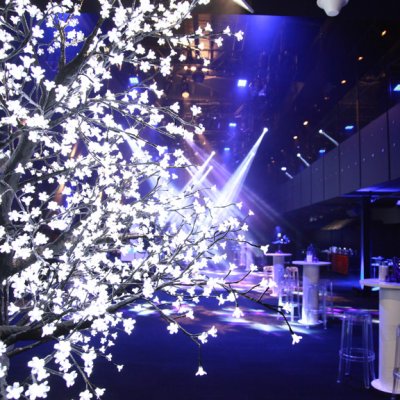 Fire & Ice Event Theme Party Entertainment
Of course, no end of year event or corporate Christmas party is complete without everyone dancing the night away. Corporate cover bands Groove Star were bookend to ensure a success event.