Ideas & Insights
Customer Service Awards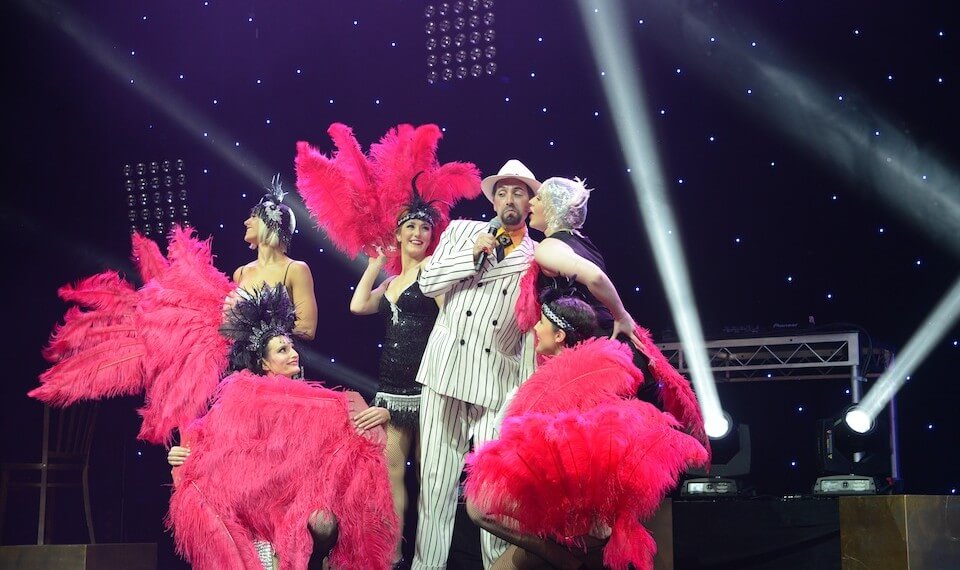 Customer Service Awards Choose Instinct
The Customer Service Awards are a major initiative of the Reward & Recognition team. The events celebrate the efforts of all frontline customer facing staff and take place across 9 locations ranging from intimate dinners for 20 staff to large scale Award Dinners for over 1000 employees.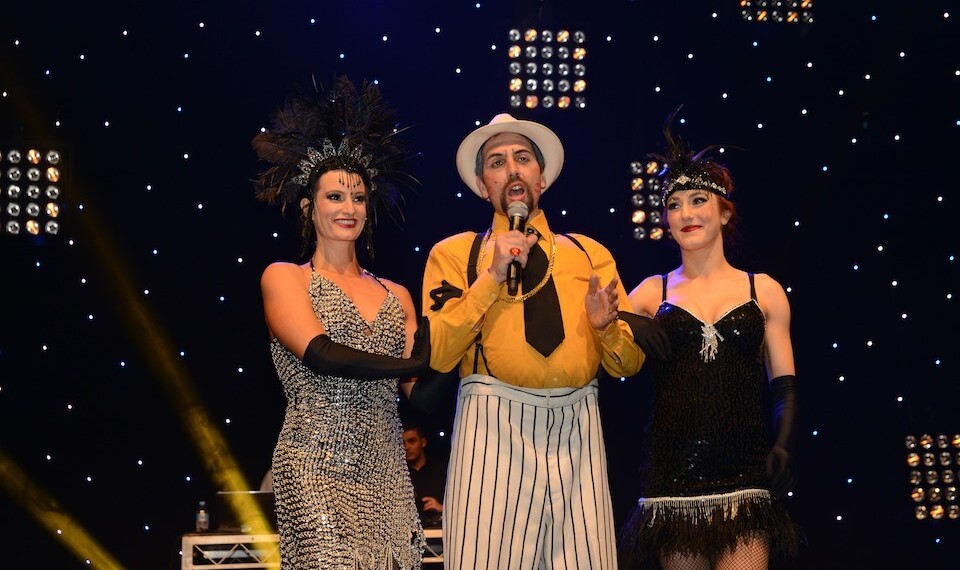 Customer Service Award Theme
Inspired by The Great Gatsby movie, the events took on a 1920's theme, brought to life with unmistakeable graphics, themed decor and Gatsby era entertainment.
Choosing such a popular and fashionable theme gave Instinct the flexibility to adapt the theme look and feel to suit each audience size and venue. While each event featured themed roving characters, larger events used a big band with 'flapper-girl' dancers and smaller events had a DJ. Gatsby styled theming and event decor was sourced locally and adapted to suit the unique characteristics of each venue which were sourced and selected to suit the theme.
The Gatsby theme was a hit, embraced by all the staff who put in massive efforts to dress up and take part in what was a fun, engaging and successful range of events.
Instinct delivered the following event management & entertainment services
Venue Management
Entertainment Management
Entertainment supplied for Customer Service Awards included: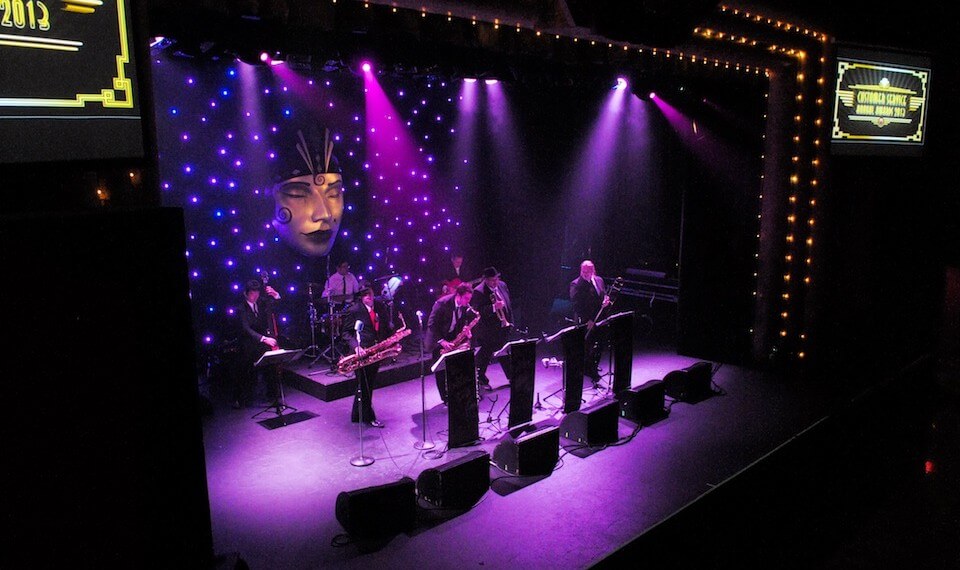 Customer Service Awards Testimonial Feedback
Instinct understood my needs! It was more like a partnership with the same objective for all the events. The quality was up there.. they are very good at what they did.  Instinct helped to pull the theme together and it added to the event. For example the character host engaged the audience and kept people interested as to what was happening on the stage. The band was fantastic as it kept people dancing! I had comments like… I didn't want the band to stop! The dancers were unexpected and great surprise for people. I've had very positive comments like it was the best event ever!