Ideas & Insights
Nufarm | Forum Theatre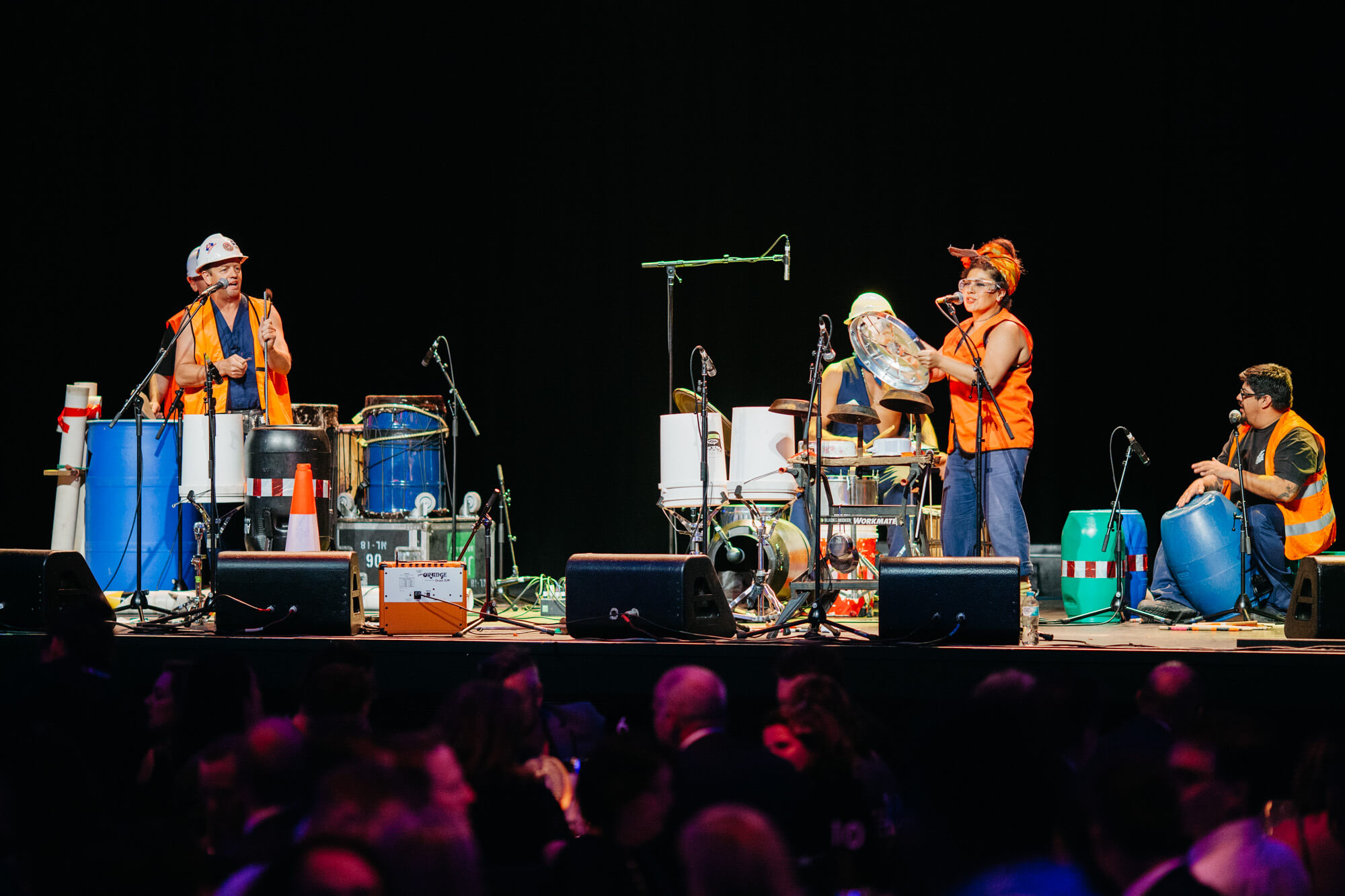 Instinct where asked to supply entertainment for an important event for industrial tool maker, Nufarm.
Given the agricultural and industrial nature of the business, Instinct offered FUNK JUNK, an industrial percussion performance  to entertain the guests,
Complete with HIGH VIS and helmets, the drummers used recycled industrial objects to create their sound.
Comical paparazzi were also provided fun for guests on arrival, and a caricaturist gave them the chance to take something home to remember the night.
Happy client testimonial…
"Hi Richard,
 
Thank you so very much for these, they are fantastic!
 
The night was absolutely spectacular and everyone is raving about all three acts you sent across.  
I've attached a few pics of Funk Junk – please feel free to use.
 
Thanks again and have a fabulous Christmas break!
Beck"
 
Rebecca Westcott| Executive Assistant
Nufarm Australia Limited