Ideas & Insights
Chinese New Year Events in Melbourne
Chinese New Year Events in Melbourne
Chinese New Year or Lunar new year (as it is now being referred to in media) has become one of the biggest events on the calendar. The increasing amount of Chinese businesses and people of Chinese heritage living in Australia has fuelled the expansion and importance of this event in Melbourne and across Australia.
As councils increasingly promote the "multi-cultural" nature of modern Australia, the shear number of events running during this period puts pressure on event planners, as the finite number of good performers available rapidly get booked up by government, public and private events.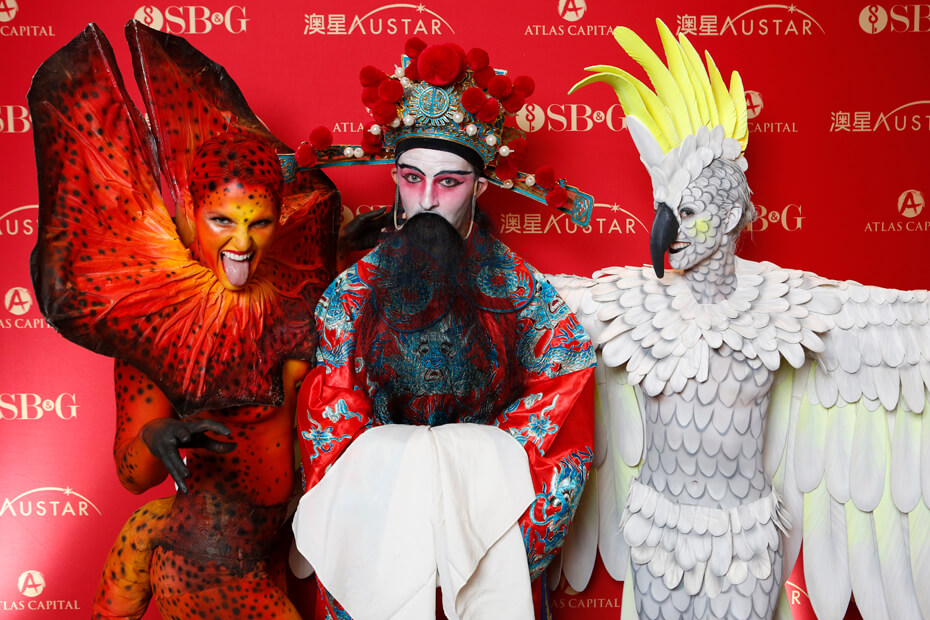 Chinese New Year Events choose Instinct
Instinct was recently engaged as event managers by a Chinese Property Development group, (SB&G +Atlas Capital) made up of a number of companies, to create a  Chinese New Year celebration, to be attended by VIP Chinese Investors and stake holders.
Held at the Intercontinental Melbourne at Rialto, the event was jammed packed with entertainment and ran on an extremely tight time schedule (not uncommon for Chinese Events)
Chinese New Year Events use roving acts to meet & greet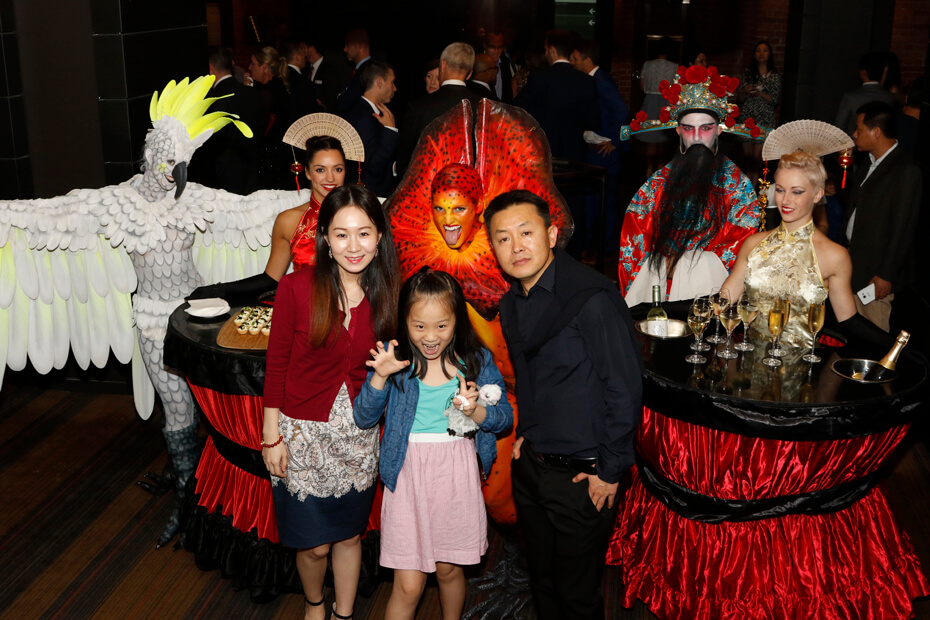 Guests were greeted in the Pre-function area by an array of roving characters including the amazing Frilled Neck Lizard and Cockatoo (both acts require 4 hours of body painting to prepare). Also present was a lucky god (Cai Shen), girls dress in tables (moveable feast), photographers, Videographers, live jazz music (Avatar) and a 3m x 2.4m media wall, allowing guests to have great photos taken with the performers.
Chinese New Year – Media walls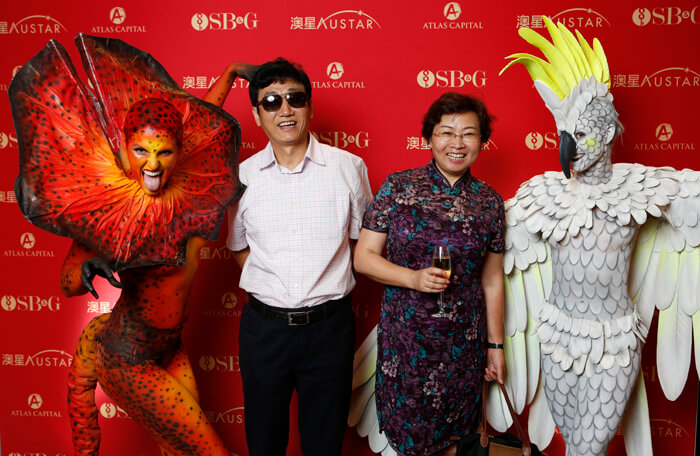 The pre-function was also dressed with large floral arrangements, set in red to celebrate the Chinese New Year.
Chinese New Year – Photography and on site printing for guests
Instinct also provided on-site printing so guests could take home a photograph of themselves at the end of the night, in a presentation folder, to remind them of the Chinese New Year celebration, and the year of the monkey!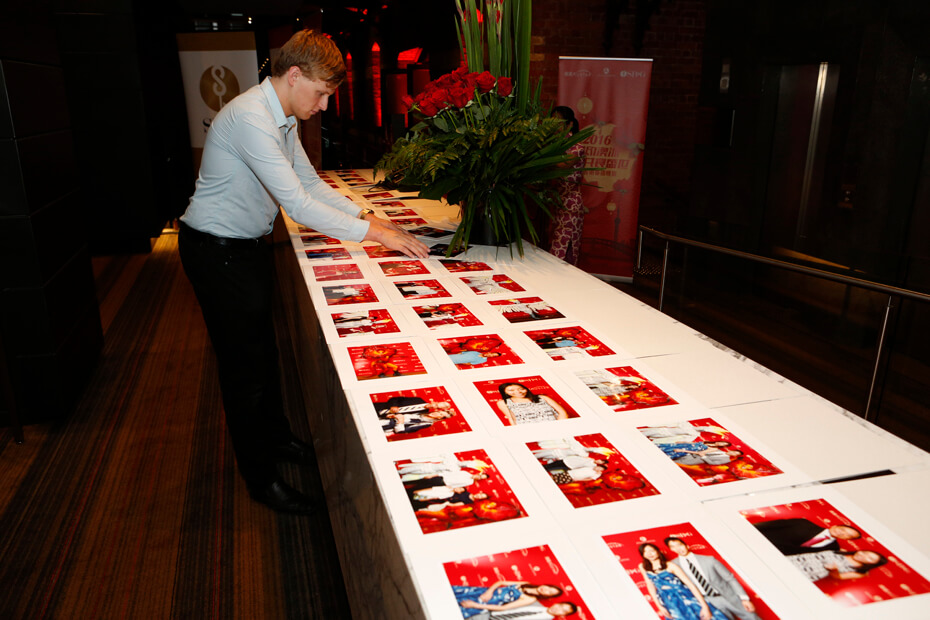 Chinese New Year – dress the room to impress with red & gold
As doors opened, guests were welcomed into the main room via a multi-lingual MC, where they were welcomed on a red carpet arrival,  into a room dressed to suit.  Red chair covers with sashes and centrepieces of red roses, set off the white and gold linen underlays.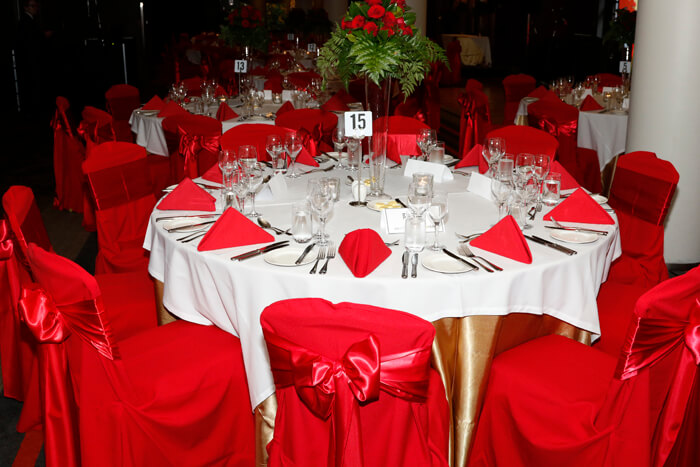 Chinese Lions to kick off Chinese New Year
An opening performance by two Chinese Lions, complete with drums and musicians got all guests in the mood to celebrate the year of the monkey (Chinese New Year 2016). The Lions selected were of course, gold & red to complement the colour scheme and correspond with the companies logo colours.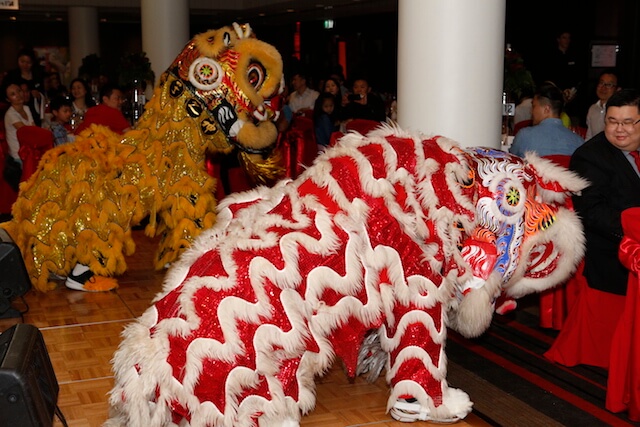 Media walls to dress & style the stage
A large (5m x 2.4m) media wall was used as the stage backdrop, again reinforcing the logos of the participating companies and the importance of the event for all concerned.
The next performance was a sand artist performance incorporating the story of the company and it's evolution in the Australian market.  The artists performance (projected on 4 screens) was accompanied by a live performance of improvised music by Melbourne's leading cover band, Chunky Jam, who relished the chance to perform in such an environment.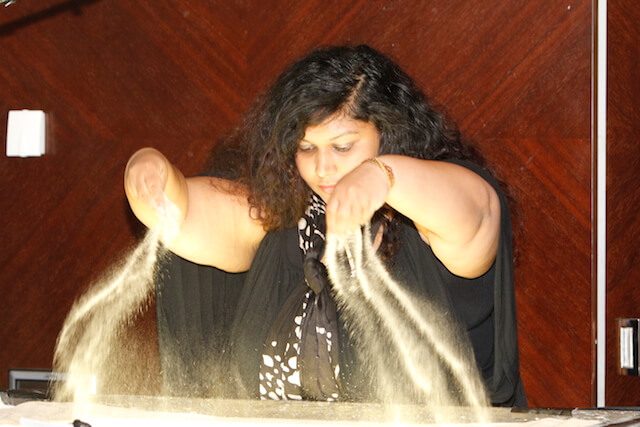 Chunky Jam do Chinese events
Chunky Jam later performed a feature set as well as some background music over meals.  Having performed for more than 3 major Chinese events in the last 4 months, Chinky jam are now developing a set of music in Mandarine, a first for a leading cover band in Australia. This illustrates the changing face of Australian Events, and the increasing important of Chinese new year style event across the event landscape.

Chinese New Year meets Australian Aboriginal Performers
Guests were then treated to a traditional Aboriginal "welcome to country" ceremony, bringing in the Australian element for the Chinese guests.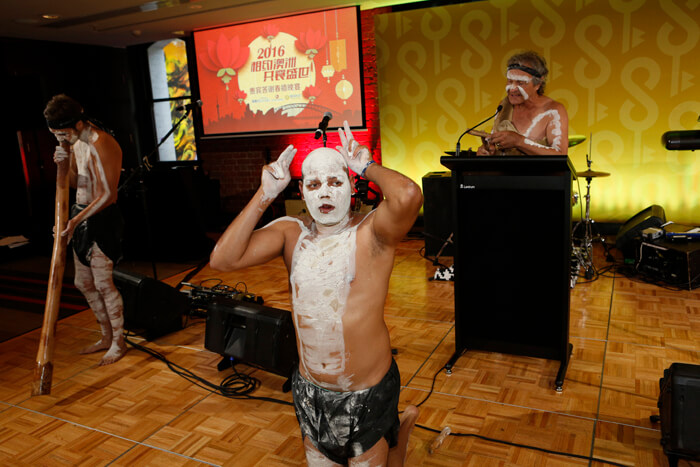 Chinese New Year Luck Draw
The night built as Chinese New Year lucky draws awarded prizes like helicopter rides over the Yarra Valley, Pink Diamonds and prestigious Hotel accommodation, dining and spa packages to guests.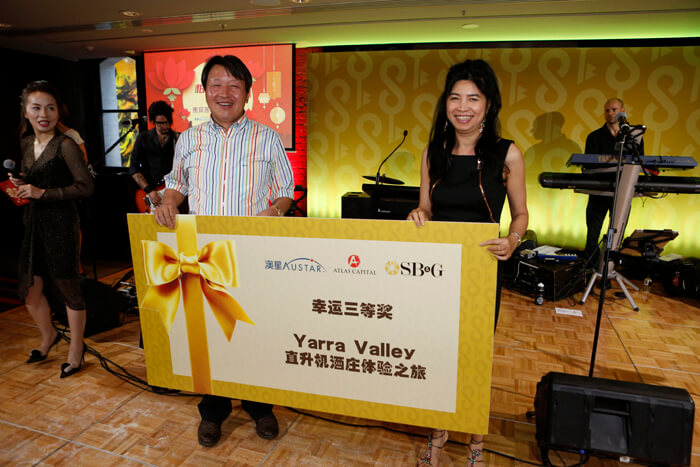 Chinese New Year – Soul Mystique feature performance
Guests were then spoiled for entertianment, as their Chinese New Year celebration went to the next level with an amazing performance by Soul Mystique, who wowed the audience and ended their performance with the appropriate red and gold look, in order to celebrate Chinese New Year of the Monkey.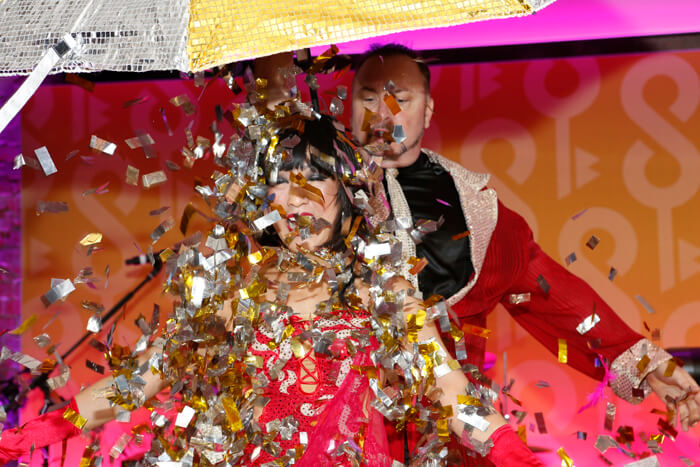 customer testimonial
"We are very grateful for the hard work and exemplary service provided by Richard and his team at Instinct. Not only helped us to organise and manage a splendid event within a very tight schedule, but have provided implement improvements and creative solutions to make the event way beyond our expectation. What Instinct team impressed us most, are the great attention to details that they have showed us, the excellency of problem solving skills in a timely fashion, and an ability and flexibility to adjustment in order to deliver satisfactory even at last minute; even more impressive is the the high standard of professionalism, passion, and true understanding of our business they have brought to the event. As a result, the event was highly praised by our happy guests as  ' one of the most creative business dinner'. Thank you Richard and Instinct team, we will definitely get in touch again for our next event. "
" 因为Richard和Instinct团队的协助,我们才能在极短的时间内圆满举办这场别开生面的商务晚宴,并得到了与会嘉宾的一致称赞,部分嘉宾更将当晚赞为"最有创意的商务晚宴"。
不仅在非常紧张的准备周期内圆满地完成了任务,Richard和Instinct团队更根据他们多年的专业经验,为活动的准备和策划提供了绝佳的建议和创意,使活动当晚的精彩完全超出了我们的预期。他们对细节具有极强的掌控能力,并能在突发事件及时提供解决方案, 即使面对最后一分钟的改动也能灵活地进行调整,以保证活动的顺利进行。令人印象极为深刻的是在本次活动的策划与实施中,Richard及其团队所表现出的专业和热情,以及对亚洲文化和客户洞察的深刻理解。我们谨借此机会向Richard和Instinct团队所提供的卓越服务表示衷心的感谢,并期待着下一次的合作。"
Instinct provided the following services for this Chinese New Year event:
Media walls (pre-function and as stage backdrop)
Linen and chair covers
Centrepieces and floral arrangements throughout
Red carpet and bollards
Photography & onsite printing
Entertainment supplied for this Chinese New Year Event included: