Ideas & Insights
Corporate Awards Night – St George
Corporate Awards Night – St George
When organising a corporate awards night, often the most difficult step is to select a theme.  While it can appear easy to choose a theme, it is often hard to get all stake holders in agreement.  The selection of the venue can also have a big impact as to what theme will work. Venue selection can be critical, and there is much to be award of. Look here for further details on venue selection secrets.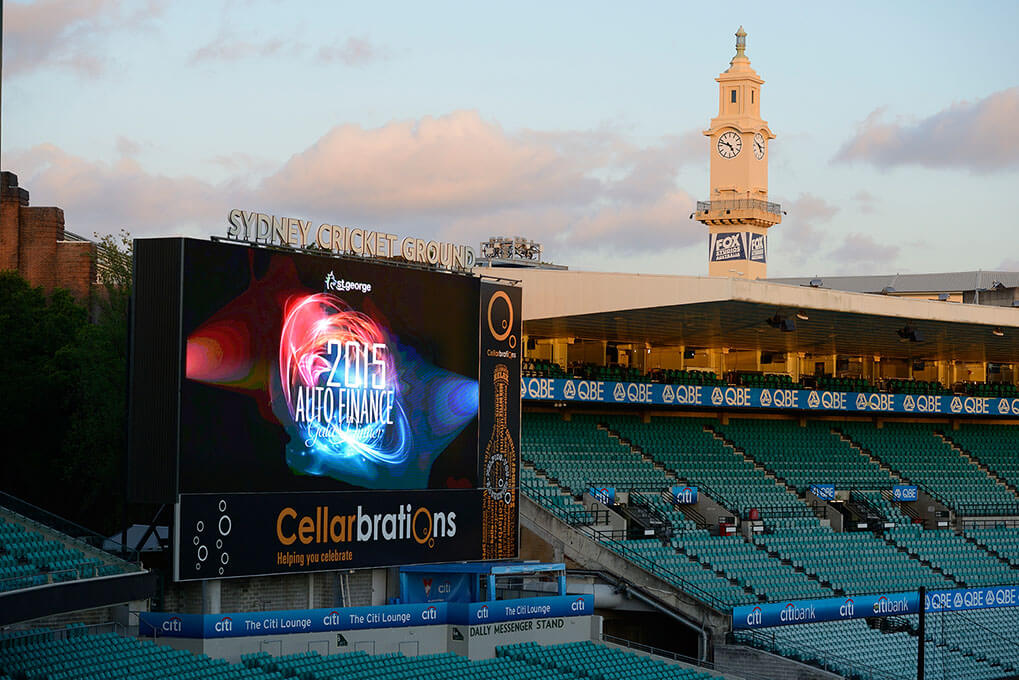 Corporate Awards Night- Fire & Ice Theme
In this instance St George Bank, selected a "Fire & Ice" theme and engaged Instinct to help manage and coordinate this corporate awards night..  Give the event was held at the Sydney Cricket Ground (S.C.G)  a heritage building, the fire performances had to take place outside the venue.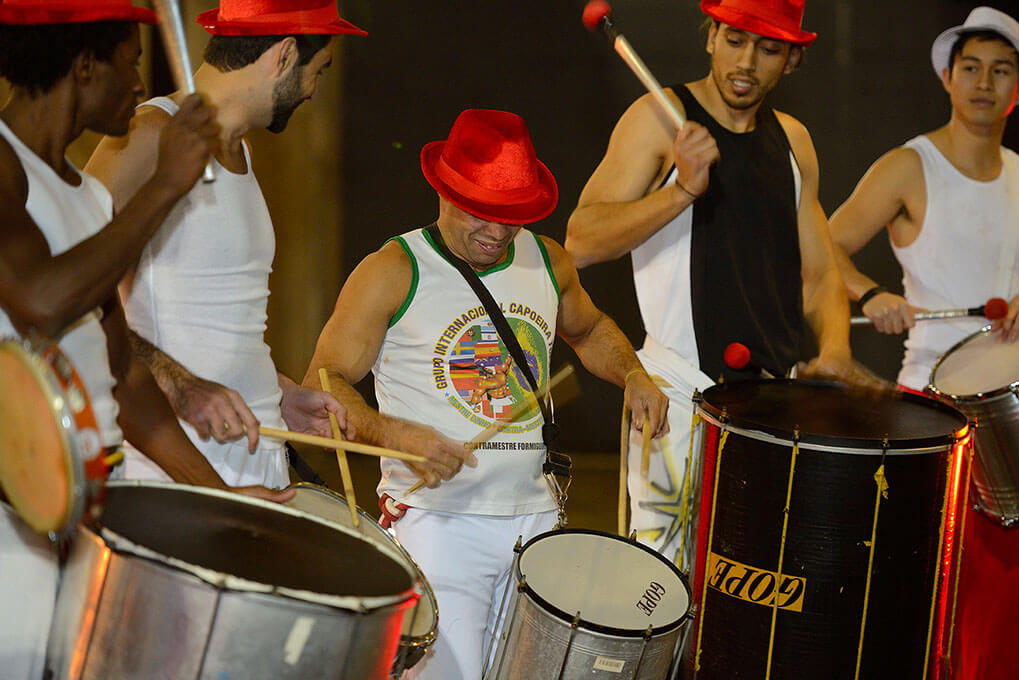 Corporate Awards Night- Arrival entertainment
Corporate awards night Guests were greet with roving drummers and fire performers in Brazilian/latin style display, as they entered in groups from coaches. Once registered as attendees of the corporate awards night, guests then went up to the first floor for arrival drinks and canapés.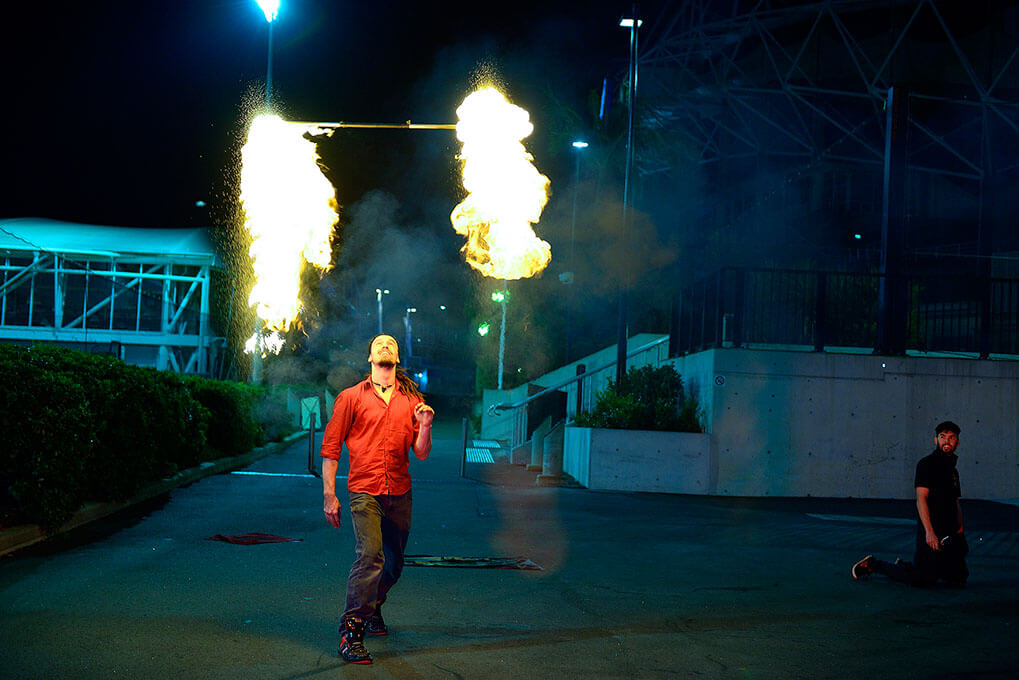 The area was styled with heaters, high bars, red linen and LED candles to compliment the fire and ice theme.
Corporate Awards Night – Pre-function entertainment
Guests were then treated to an amazing display of Brazilian style Capoeira Dancing whilst able to enjoy the spectacle of the second cricket ground under lights, whilst serviced an array of yummy food and drinks.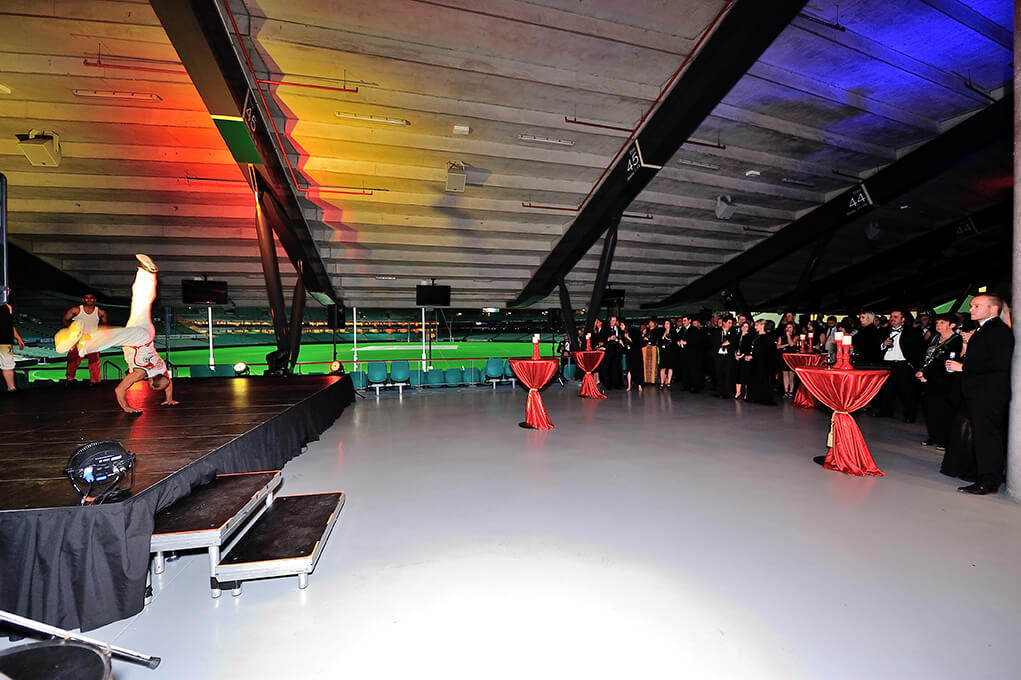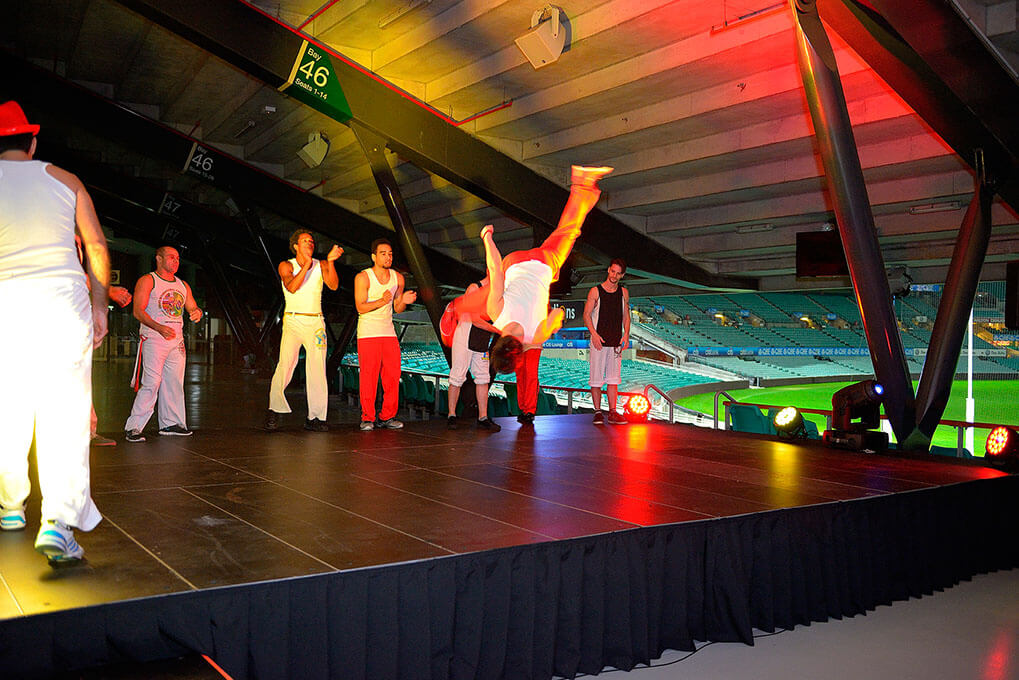 Corporate Awards Night – Make a great entrance
Corporate awards nights are often about the "state of mind" you generate in your guests. Making a BIG entrance is a great way to get everyone in the mod for a special night. On entry into the main room an "ice walk" of white carpet and lamp shades reminiscent to NARNIA, met guests ,as they walked through the fog generated by dry ice.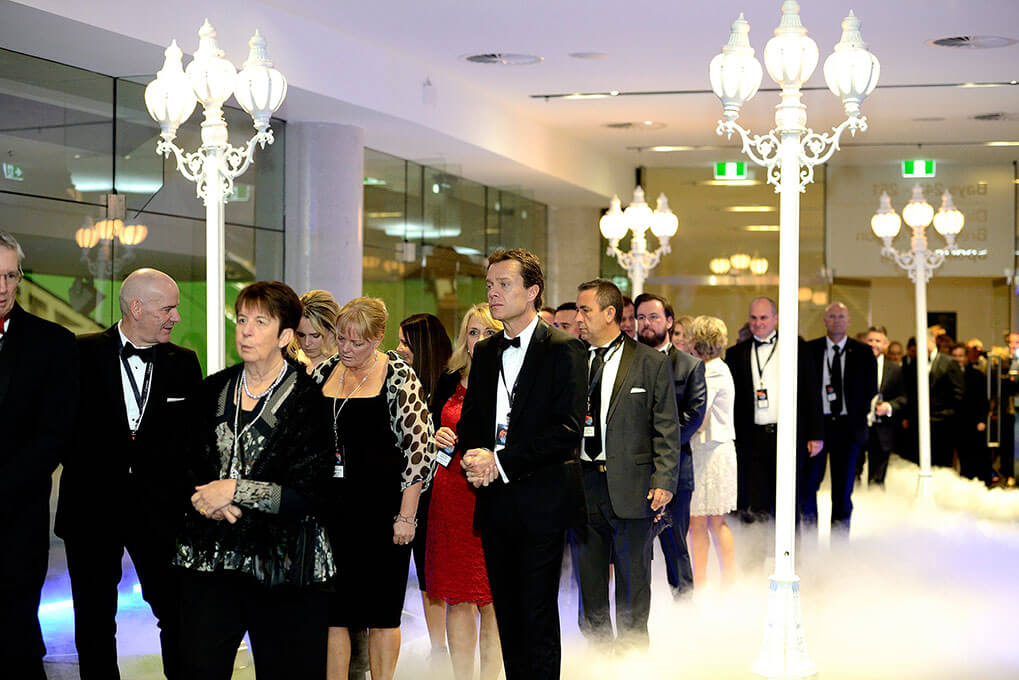 This amazing entrance then lead to a room, decorated with crystal first style lights Ice sculpture and a large LED screen, offering supportive content. Guests were again greater with Moveable feasts and roving performers before they settled into formalities.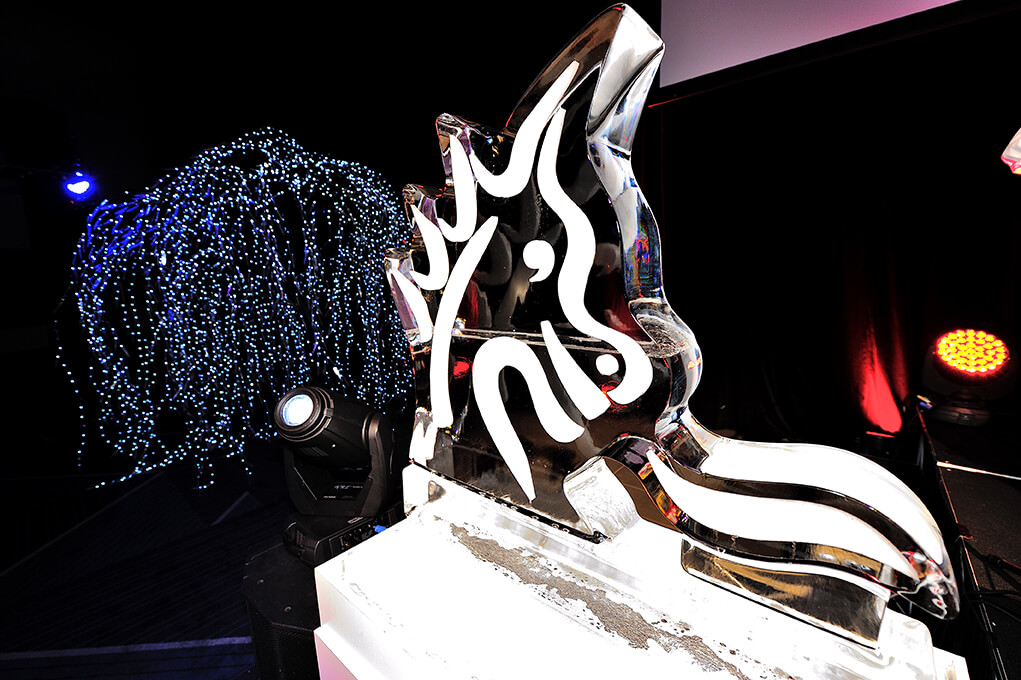 Corporate Awards Night – MC makes all the difference
Celebrity MC Vince Sorrenti was engaged as much for his wit and humour,as his professional ability to deliver an "Full " Corporate awards night on time, without it feeling rushed.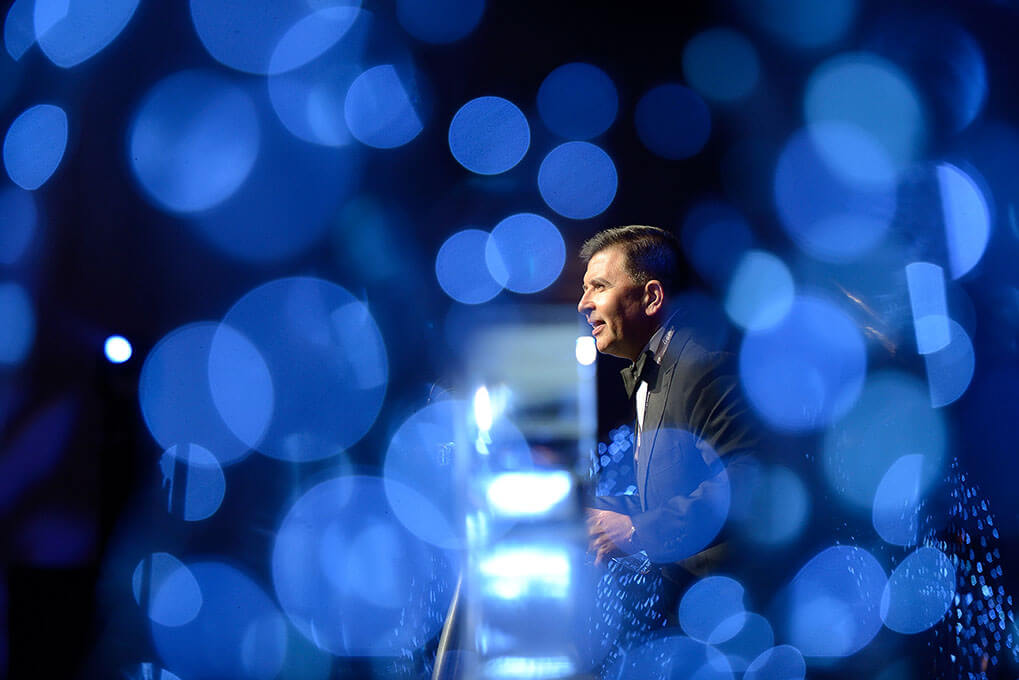 Corporate Awards Night – Jelly Bean Jam makes them dance.. again
Of course formalities need to mixed with good old fashion fun on the dance floor with a great cover band, something Instinct has an amazing track record of achieving. Jelly Bean Jam did there thing again for this client and the results on the dance floor spoke for themselves.
Over all the success of this corporate awards night came about through a planned event, incorporating arrival, perfection, and mid event entertianment, A professional MC and great band were the icing on the cake.
Room styling and decor, combined with excellent AV all came together to create an outstanding Corporate Awards Night for St George and its team.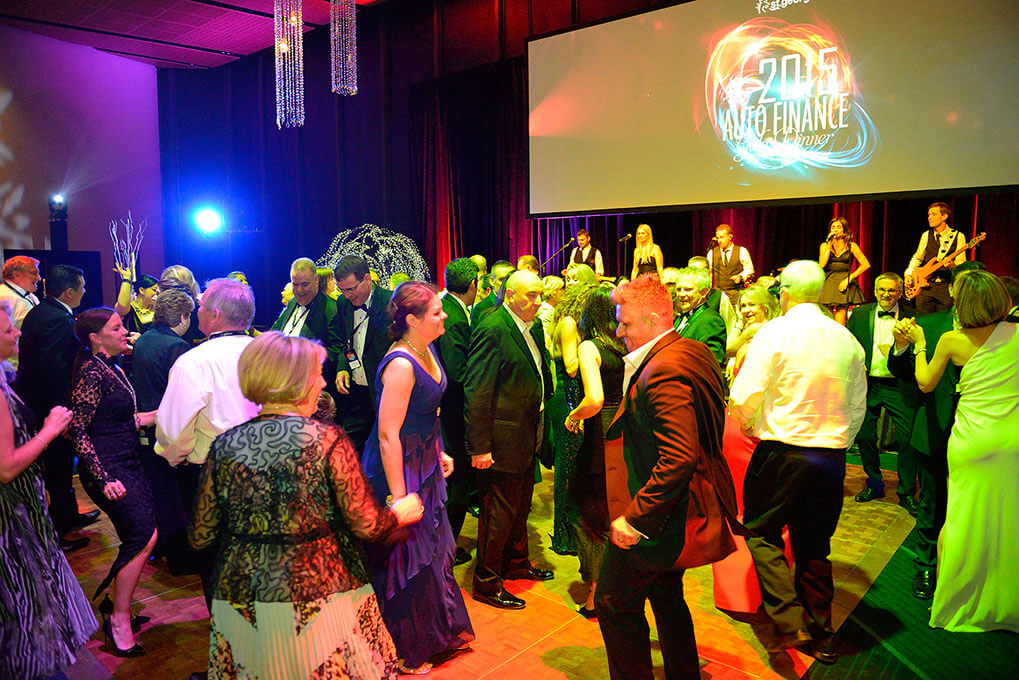 Services provide by Instinct  for the awards night included:
Furniture hire
Ice sculptures
Entertainment supplied for this Awards night included: