Ideas & Insights
Engaging Guests with Digital Entertainment
When our client, a multi national IT company approached us to create a sophisticated event to thank their staff, partners and suppliers, the Vue De Monde Restaurant Positioned on the 55th Floor of the Rialto set the perfect tone for the night.
The aim was to provide guests with a night of culinary delights by Chef Shannon Bennett set among the backdrop of Melbourne's City skyline. As a nod to the client's achievements in the IT sector, entertainment on the night had a digital bent to it.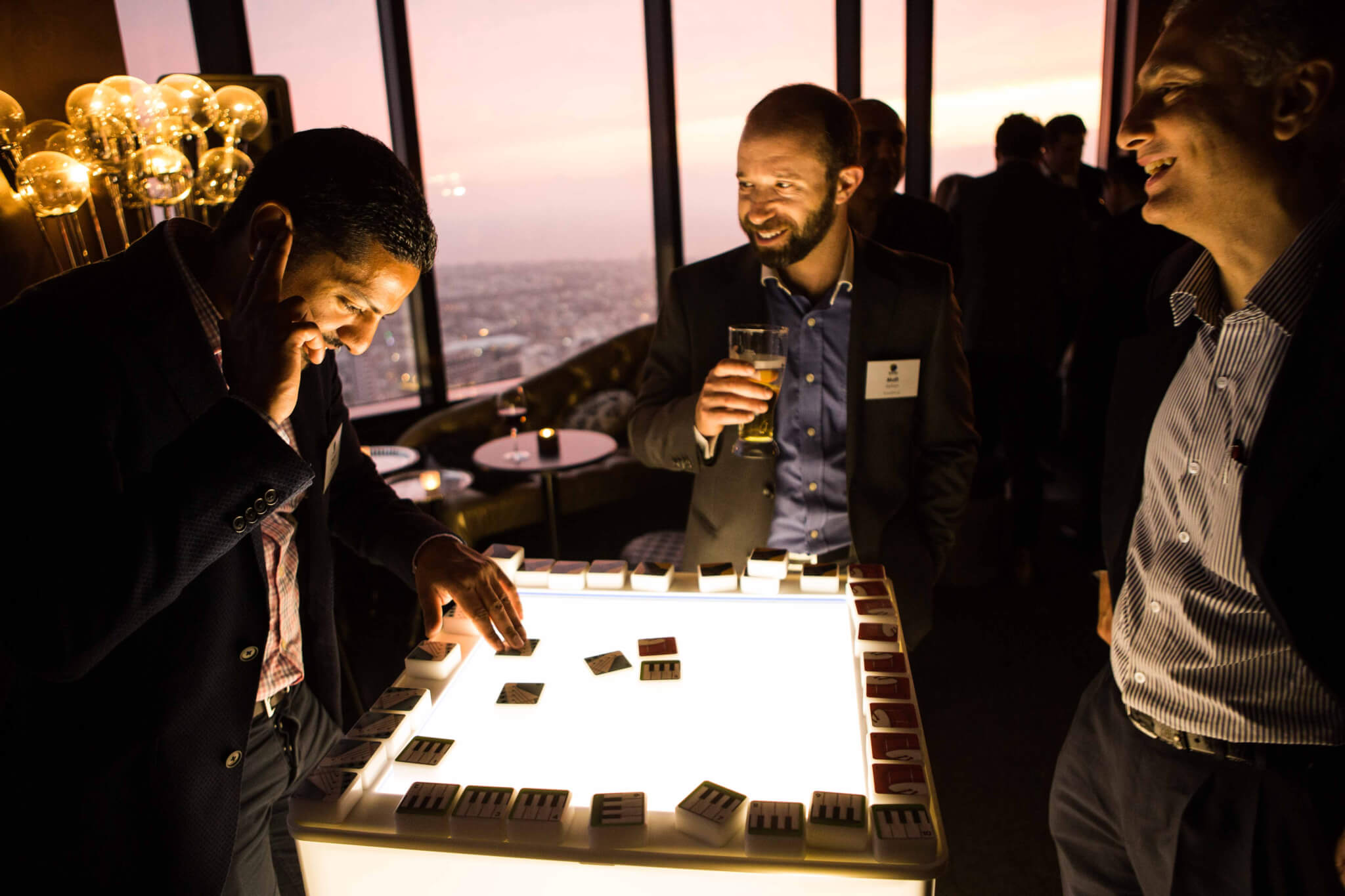 Caricaturists are a hugely popular roving entertainment idea for cocktail functions. They move among the guests, capturing their images in cartoon style whilst fellow guests look on and enjoy the experience of the caricature coming to life. Traditionally, the artists would use marker and paper and hand the guests the finished artwork at the end, giving the guests a memory of the evening to take home.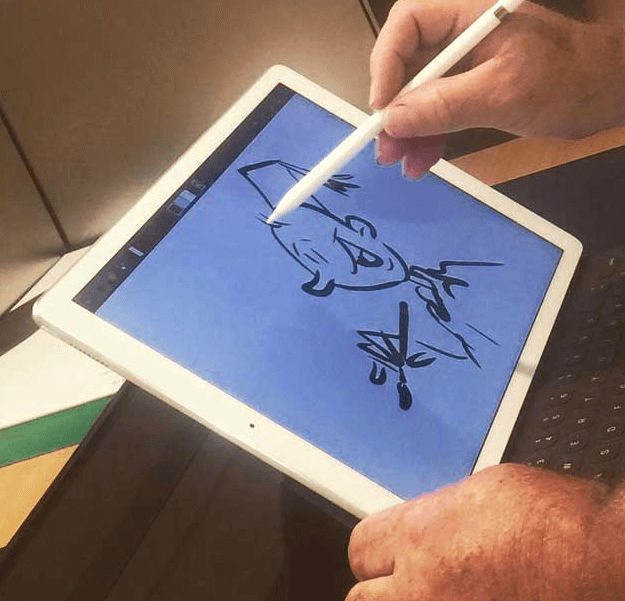 Ipads replaced marker and pen with our caricaturists who took the art of cartooning into the digital age. Guests posed for our artists, while they sketched away on tablets. The finished piece was emailed or Airdropped to the clients mobile instantaneously allowing them share it easily on social media platforms.
While guests enjoyed posing for our artists, others had the chance to be DJ's for the night on the latest interactive music game on the market, Mash Machine.
Using QR code technology, Mash Machine allows players to move controllers across its illuminated surface, triggering loops that when played together create great music. Allowing up to 4 players at a time to control one of 4 different instruments, players learn quickly how to work together to mash up music and be the Djs on the night.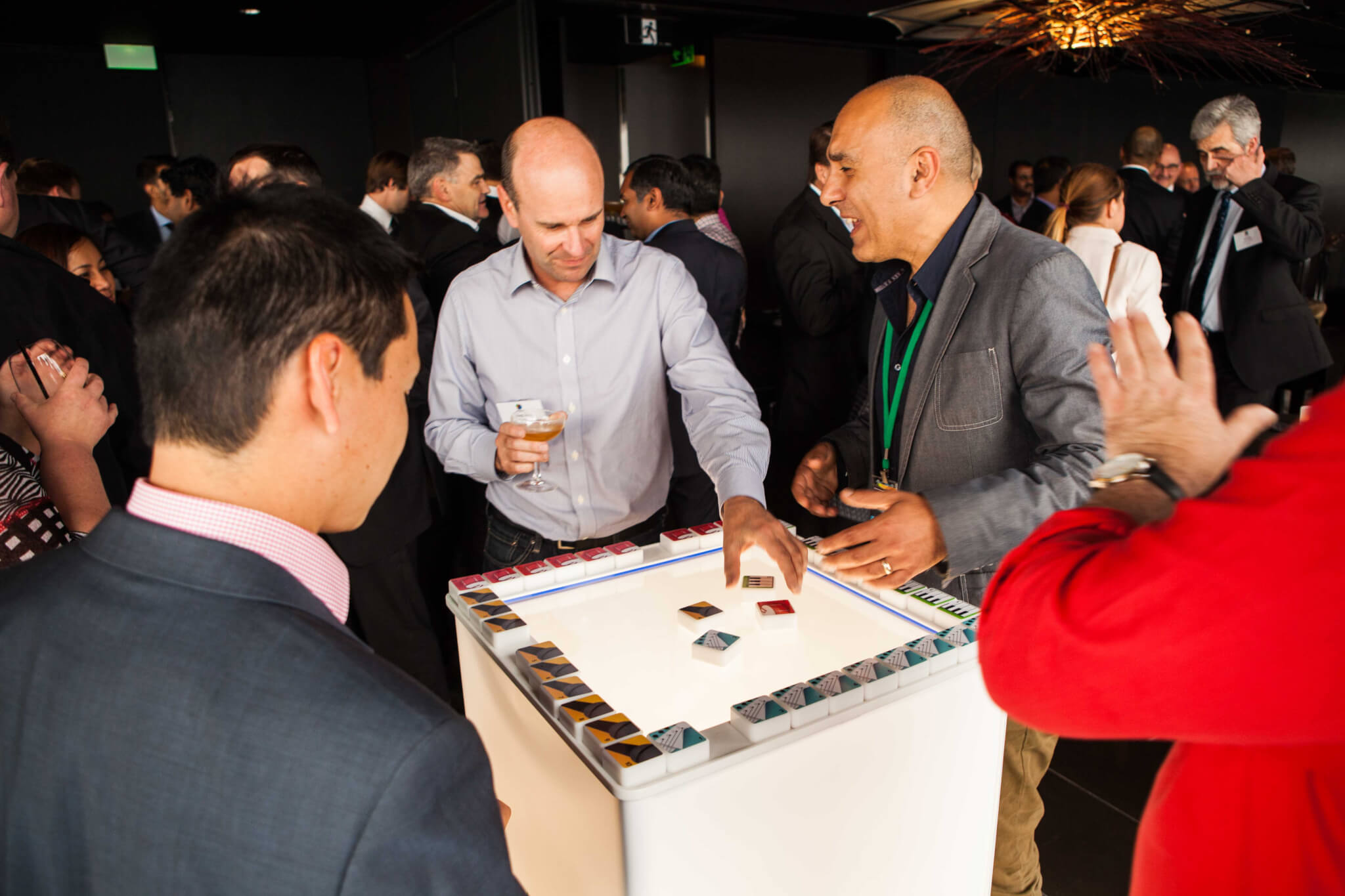 Mash Machine was a huge hit with the software engineers in the room, wanting to understand the technology behind the game. The game bought strangers together to network and play music together.
Technology is playing a huge part in the events industry as we blend our online and offline lives together. However, the true value of live events is bringing people together to share ideas, collaborate and develop a personal connection.
The services Instinct delivered for this Cocktail event
Entertainment & Talent Sourcing and Management