Ideas & Insights
Willy Wonka Event theme | A World of Imagination
All to often event planners or the internal "Committee" tasked with planning the end of year staff party bang there heads against a wall (metaphorically) when trying to think of an event theme they can deliver within their budget.
When it comes to event themes, every now and then a movie comes along that provides true inspiration. Like "Moulin Rouge" inspired a Parisian themed event, or "The Greatest Showman" has recently inspired the vintage circus theme, event planners can find gold, or indeed a golden ticket in the "Charlie and Chocolate Factory" or Willy Wonka.
While the modern version staring Johnny Depp rated well, nothing beats the original with Gene Wilder – the true master of this role, for event theme inspiration.
When tasked with putting together a "Wonka " inspired Christmas Instinct relished the opportunity.
Located at Melbourne Olympic Parks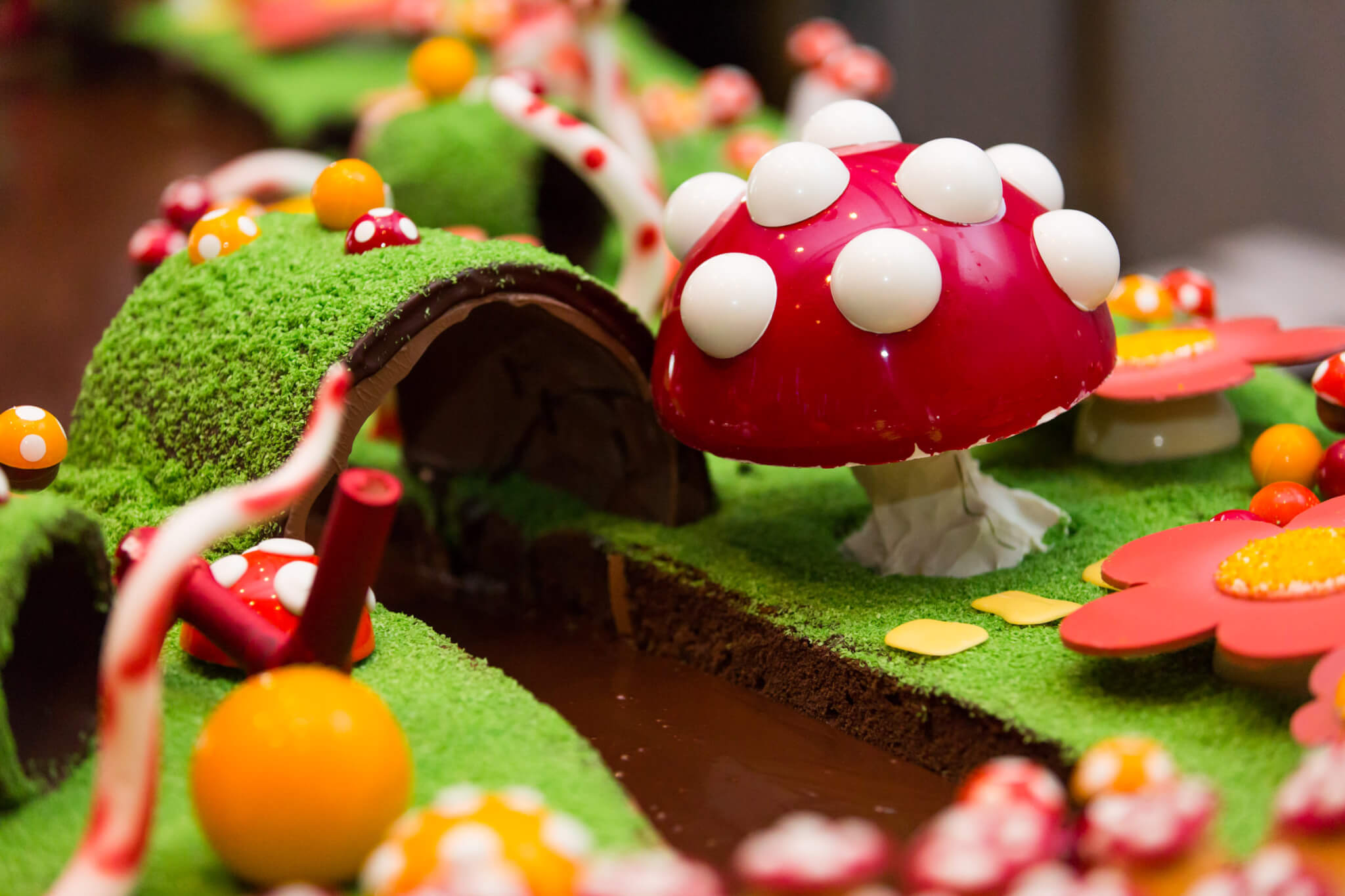 Wonka Theme Event Styling
So easy to style and centerpieces you can eat
Caught in a 'world of imagination" this theme offers event planners a dream scenario of both colourful and edible props! The room came complete with a chocolate fountain and desert station.
Edible centerpieces were a "no brainer" and it saves on packing app at the end of the night!
Willy Wonka – The perfect MC character.
Rarely would there be character more suited to the MC role. The perfect mix of silly and clever, instinct engaged professional character actor to host the night. Great care is taken with costuming, wigs and make up to ensure Gene Wilder's character was brought to life. Even coloured contacts were used in his eyes to ensure this role was believable.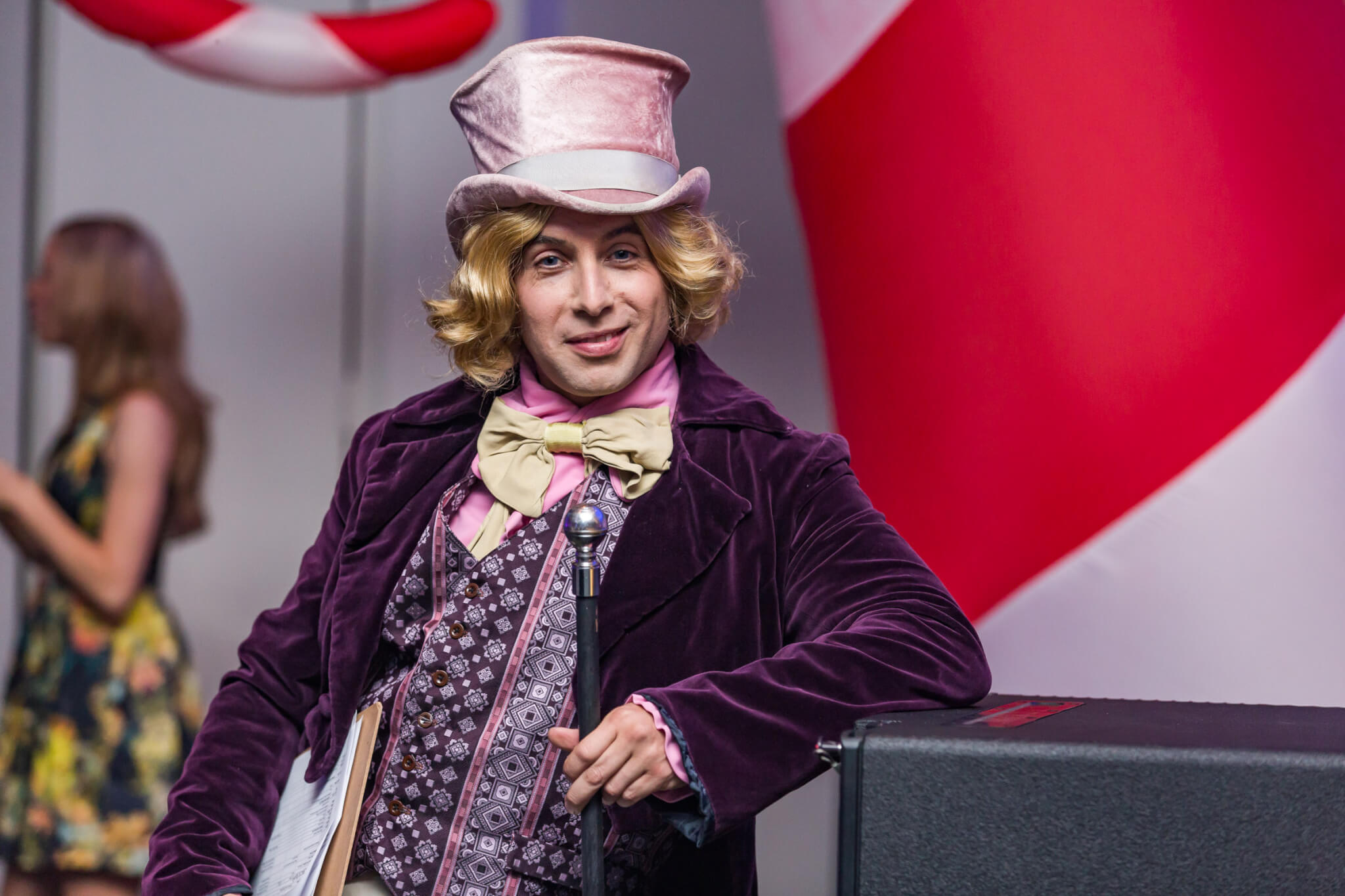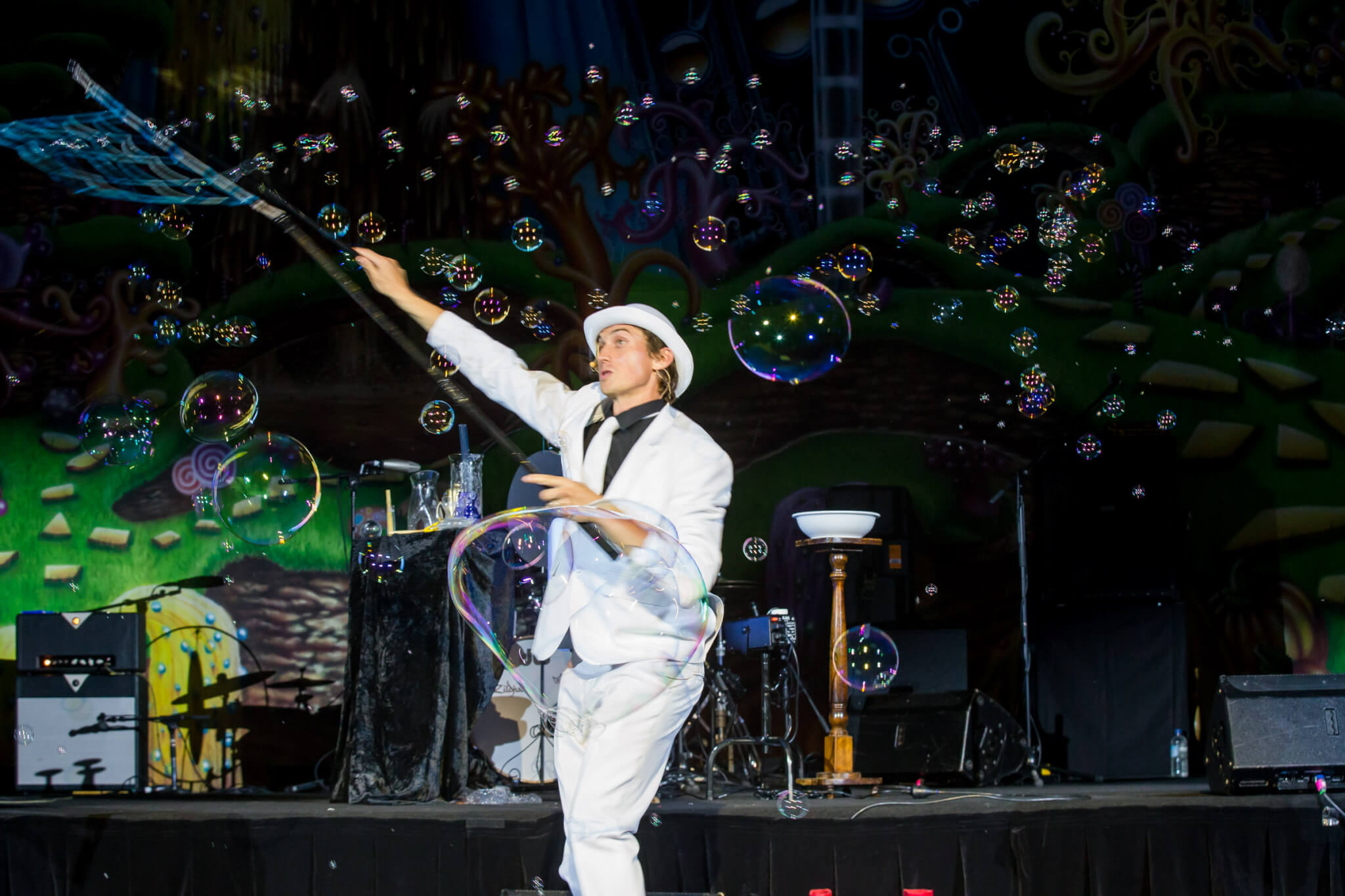 Bubbles of nothing make it really something.
Next up was Jimmy the Bubbles, providing guests with a custom bubble show and plenty of great moments that POP!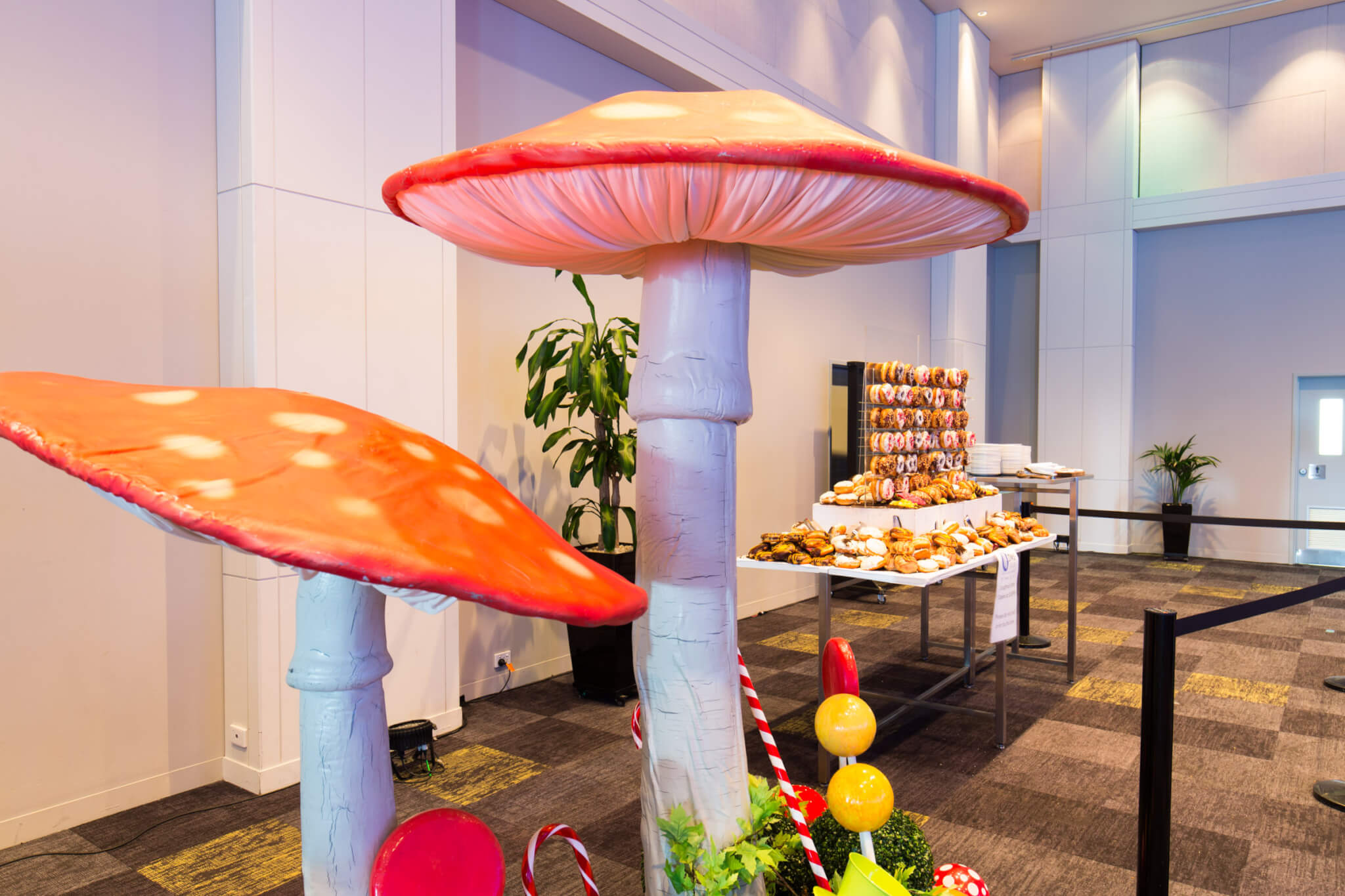 Wonka style entertainment
With all the colour and fizz of the movie, the event entertainment has to match the colourful theme.
In this instance Instinct provided circus based hula performance, complete with marshmallow colour scheme to kick off the entertainment.
Chunky Jam filled dance floor
To round out the nights entertainment Chunky Jam, Australia's leading cover band, provided 3 sets of "jam packed" dance floor fun.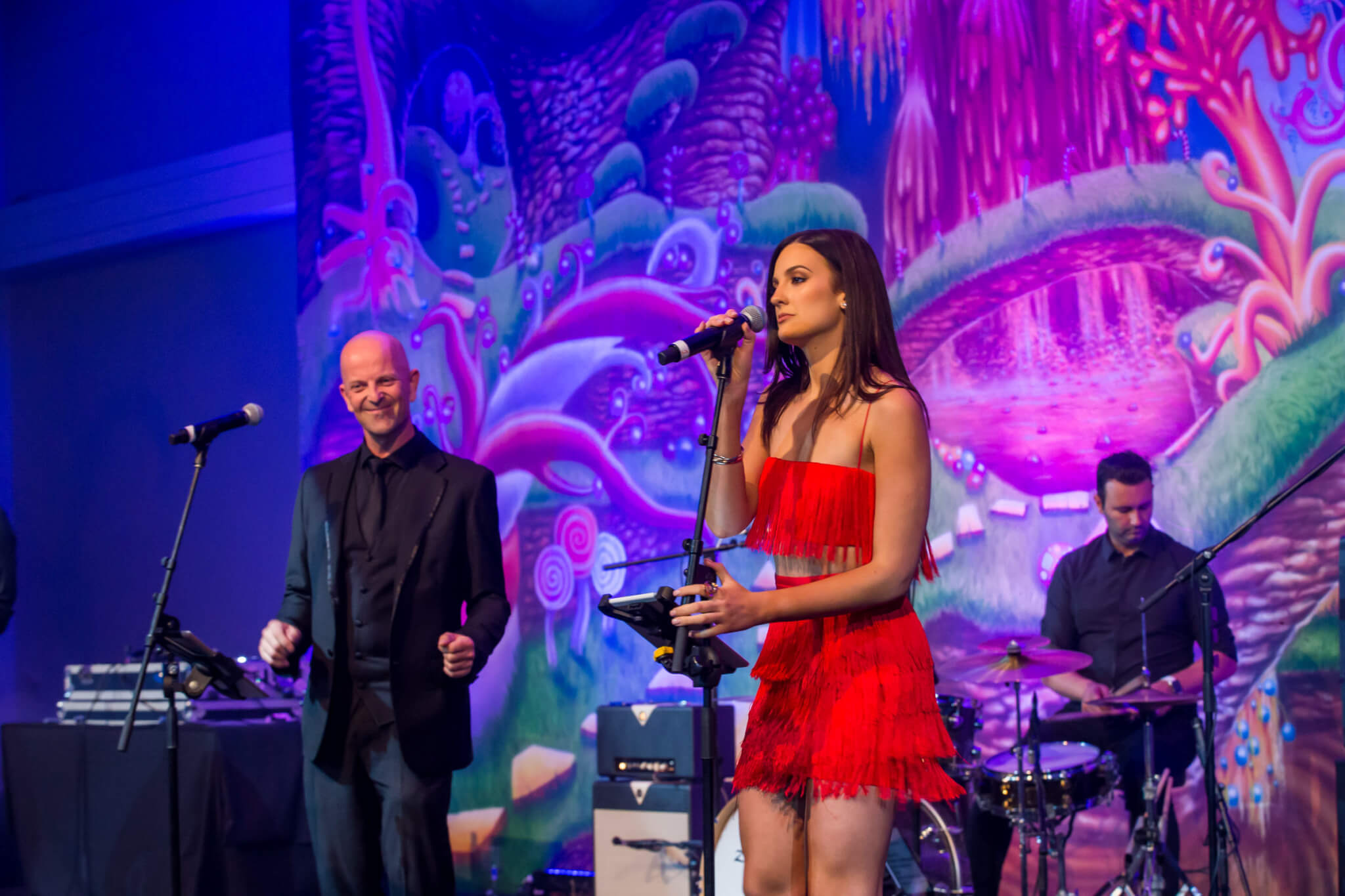 Willy Wonka Event Theme is the Golden Ticket!
Instinct provided:
Entertainment Booking & Coordination
Hula Performer
Jimmy the Bubbles – Bubble Show