Ideas & Insights
Land Launch By MAB

Land Launch by MAB
When MAB Corporation wanted to do it Merrifield Land Launch, they turned to Instinct Events & Entertainment for help to develop and deliver the launching events. A land Launch is difficult in general because it usually entails a new site. Often the site is without good access, or still under site development.
The objectives of the launch were three fold. Firstly to have an event and celebrate the land launch/ release with appropriate stake holders. This included government representative, and executives from supporting contraction companies, as well as MAB staff who had worked on the project.
The next tier was targeting specific contraction company executives. The aim, to get them excited about building show room houses on site.
The second tier of event was to attract the first ring of potential buys and kick start the sales process for the land launch.
MAB engage Instinct Events
Instinct was engaged to design and deliver the events in a cost effective manner.  This was a full event management job. It involved sourcing infrastructure, marquees, flooring, decor & styling, technical production management, audio visual equipment, catering and much more. The event ranged from breakfast to the afternoon, thus catering was needed throughout the day as guests clients and staff came and went.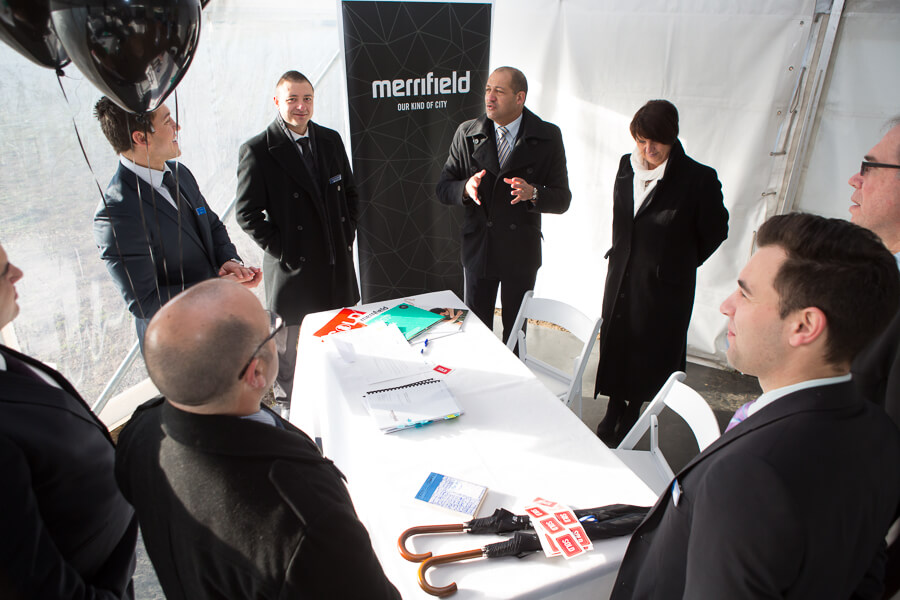 Land Launch – Site difficulties
In the case of Merrifeld launch, the site office has been contracted, however the rest of the site was still covered in mud, and under development. Getting equipment in and out was going to be difficult.  A marquee was needed on site, with a wooden floor and carpet. The event was taking place during the colder months in Melbourne and wet weather protection thus needed. Mud was always login to be a problem, thus external walk ways we also needed, to reduce the mud being dragged into the space.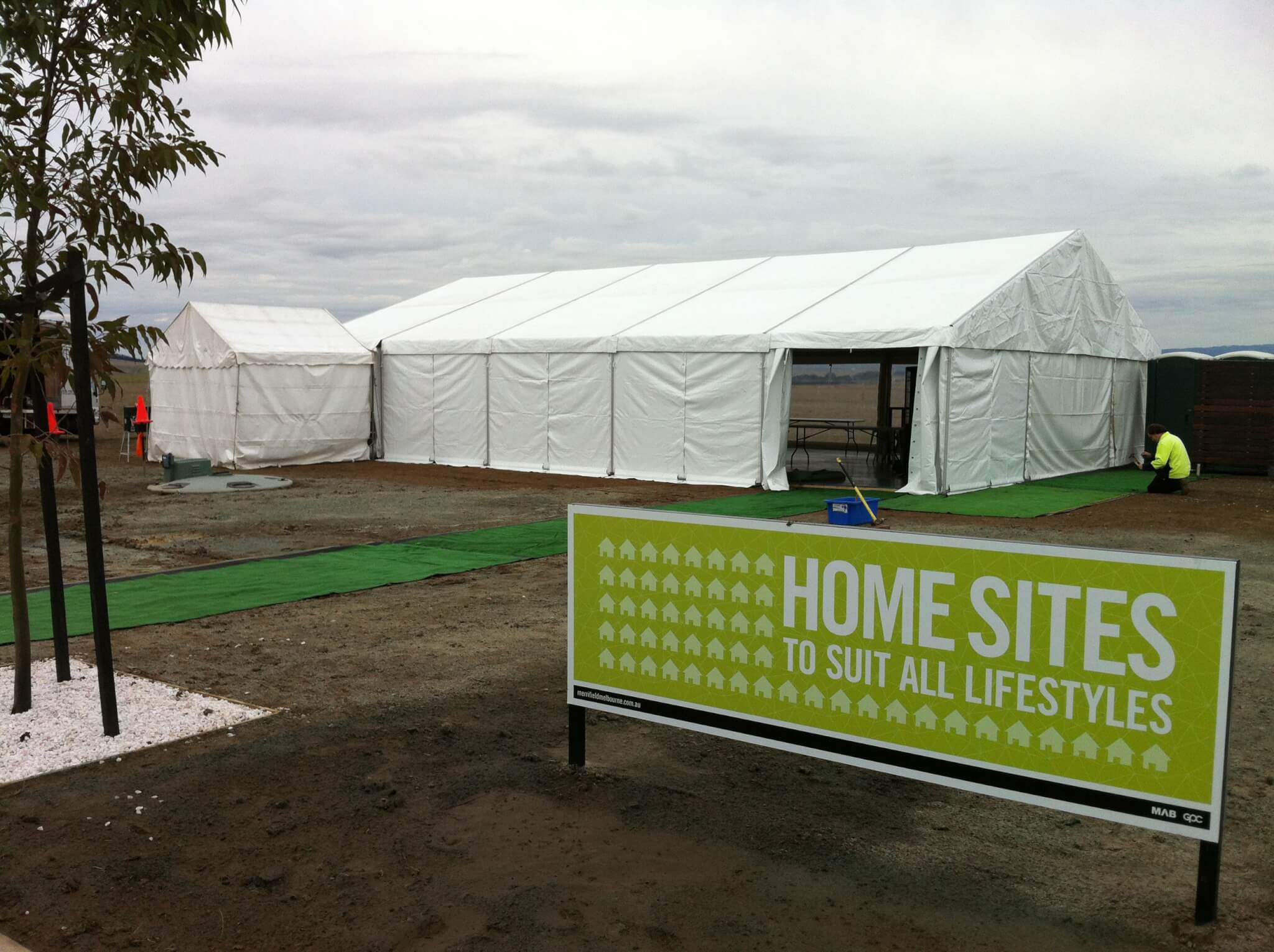 Land Launch- technical production
Suitable AV was needed for all three events. Plasma screens we chosen over projector screens. As the vision/video was needed during the day the marquee would not be dark enough for projectors. Further the view was such, that the marquee would need to be light filled.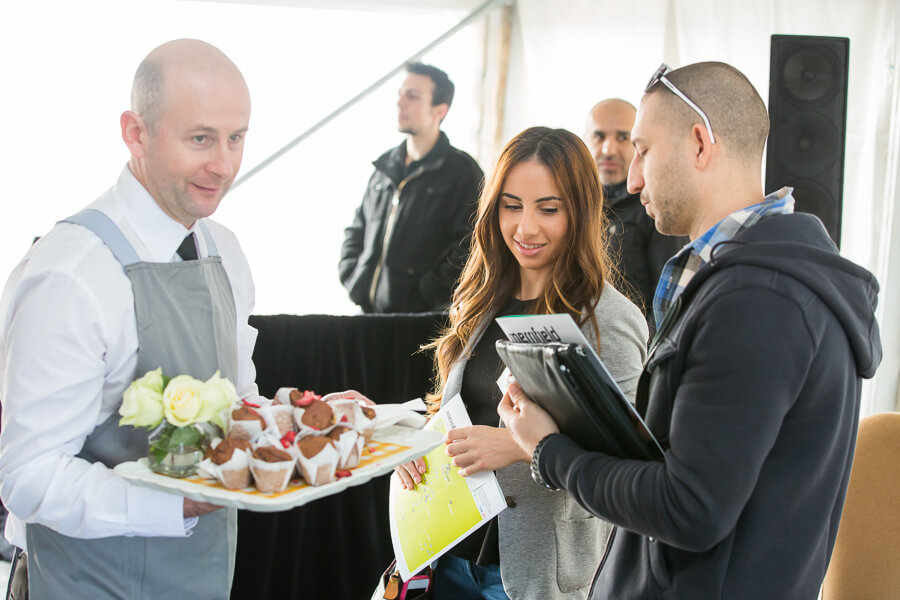 Land Land- still do it with style
Instinct engaged outstanding catering, and brought in juts the right furniture to leave the marquee feeling spacious but not bare. It needed to feel warm. Carpet was also bought in to warm up the feel, during a cold Melbourne Winter.
Client response to Instincts Land Launch
"We were keen to launch our largest development to date with a series of stakeholder events. With a small marketing team and a finite budget, we appointed Instinct Events and Entertainment to assist with event planning and management.
We were thrilled with the result (which came under budget) and thoroughly enjoyed working with the Instinct team and their recommended suppliers."
Thanks,
Bianca Stanley

Services provided by Instinct included: