Ideas & Insights
Gatsby Theme for Charity Events
Gatsby theme for Charity Events
Entertainment for Charity Fundraising Events is a precious balance. Charities need to spend enough on quality entertainment to deliver value for the ticket price they charge.
They also need to build a 'Vibe" around their charity or cause by ensuring they deliver a fun and memorable night for their patrons and those attending.
Instinct has worked with hundred of charities across Australia to ensure the nights build year after year, increasing the financial returns to the charities they help so much.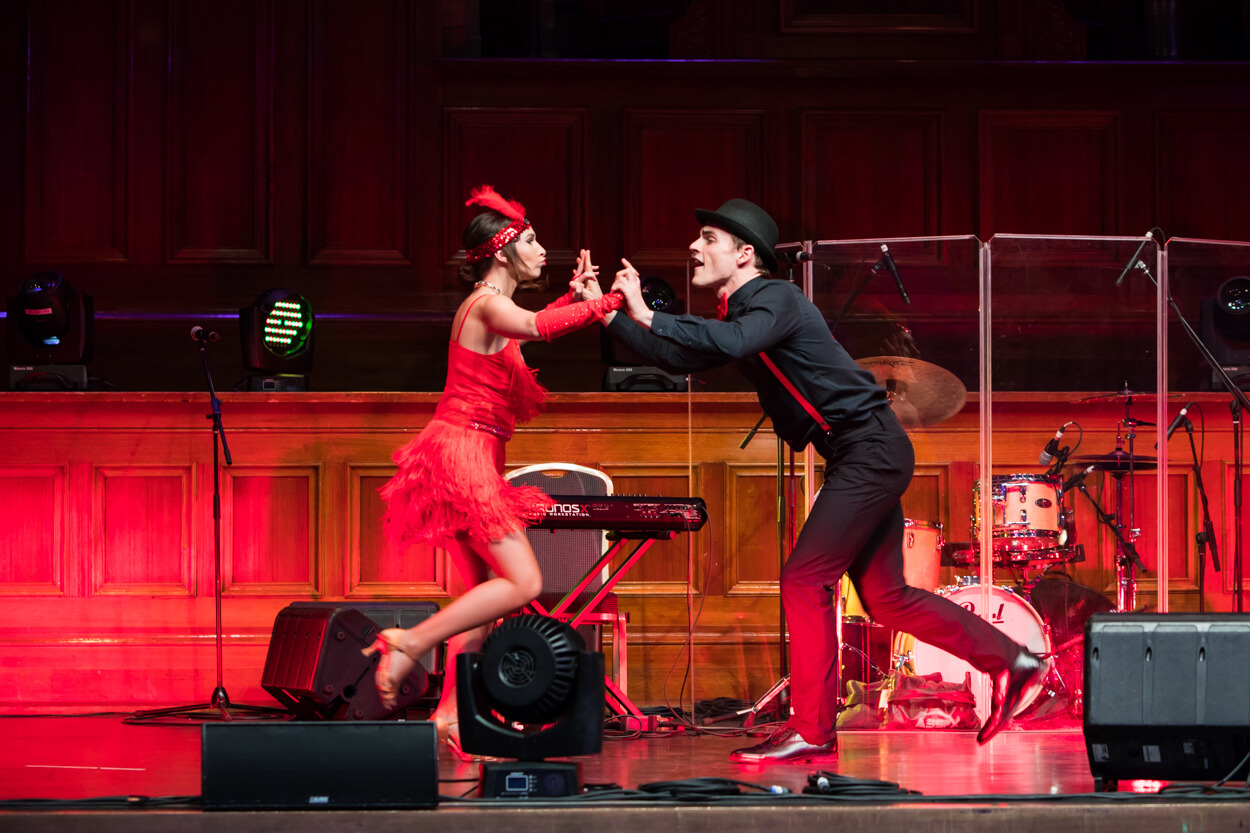 Entertainment for Charity Events go GATSBY
This years theme for Brainwave Australia was GATSBY. A corporate event theme synonymous with Guys & dolls, gangsters and flappers.
Proving entertainment in two cities it was decided to source local dancers to save airfares, whilst fling the band and feature singer Rachael Beck to both events. This ensured guests in both states experienced a similar event and the charity and Instinct delivered a homogeneous theme for all.
Showgirls or flapper dancers doubled up as meet & greet roving acts as well as providing a floor-show later in the evening.
The stunning and powerful Singer, Rachael beck enthralled the audience in both performances to rave review.
Entertainment for Charity Fundraising Events – cover band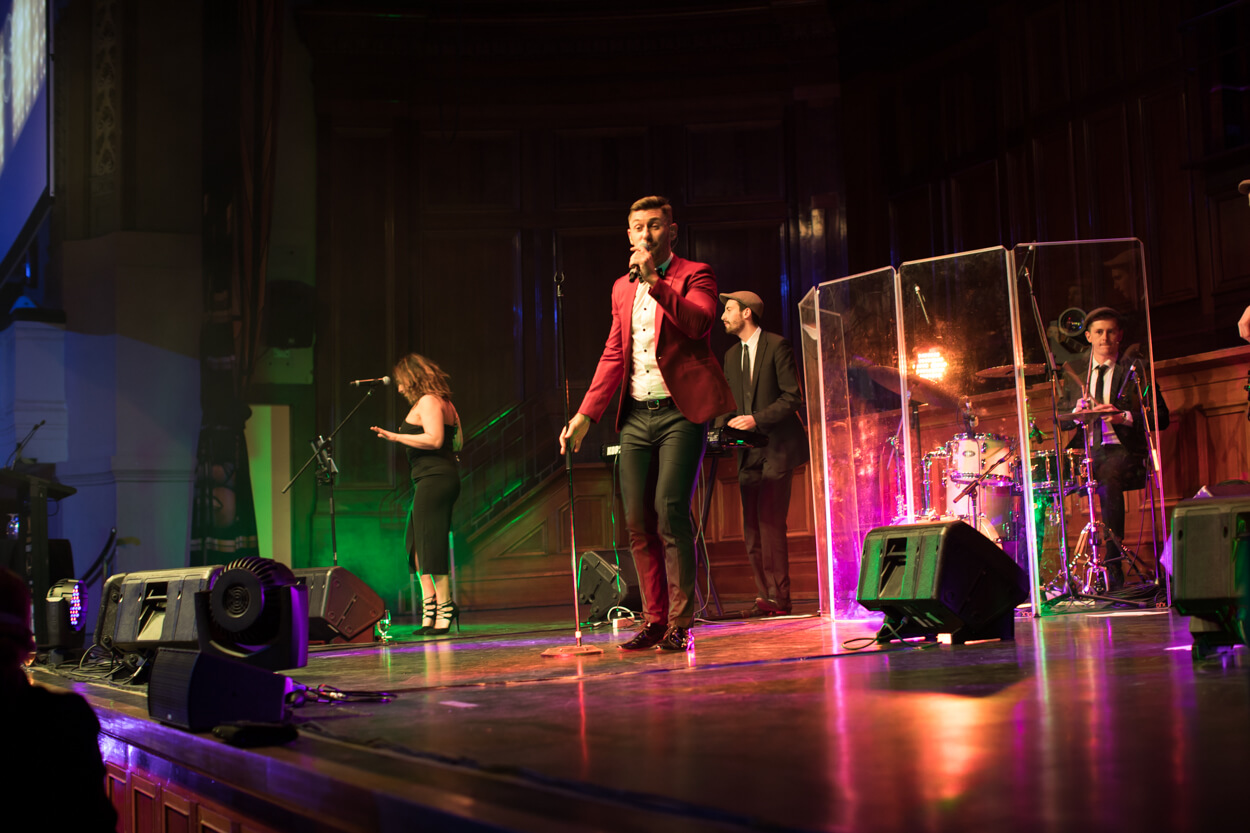 We all know the formulae for a perfect charity gala dinner or fundraising event is to have the audience dance the night away, Give the Gatsby theme a blend of old and new music was required.
Dan Hammil Band certainly got the job done, and had the dance floor live for the duration of his performance.
Locations: Melbourne town hall, & Sofitel Sydney
Instinct provided: