Ideas & Insights
James Bond theme – Les Clefs D'ore Concierge Ball
Les Clefs D'ore – Conceirge Ball – James Bond Theme
The James Bond theme, or casino royal is a no brainer for many event. Its easy to understand, and it's a chance for the men to get dress up in tuxedos, and for the ladies to pull out the beautiful dress & heels they love so much.
James Bond is a theme that can "never say die". The movie franchise goes back to Ian Flemmings classic, commencing in 1953. Spanning over 63 years, it shows no sign of slowing down. With parody movies by Austin Powers also creating into the same them, Dr Evil feature right next to the original characters, as guests often dress the part.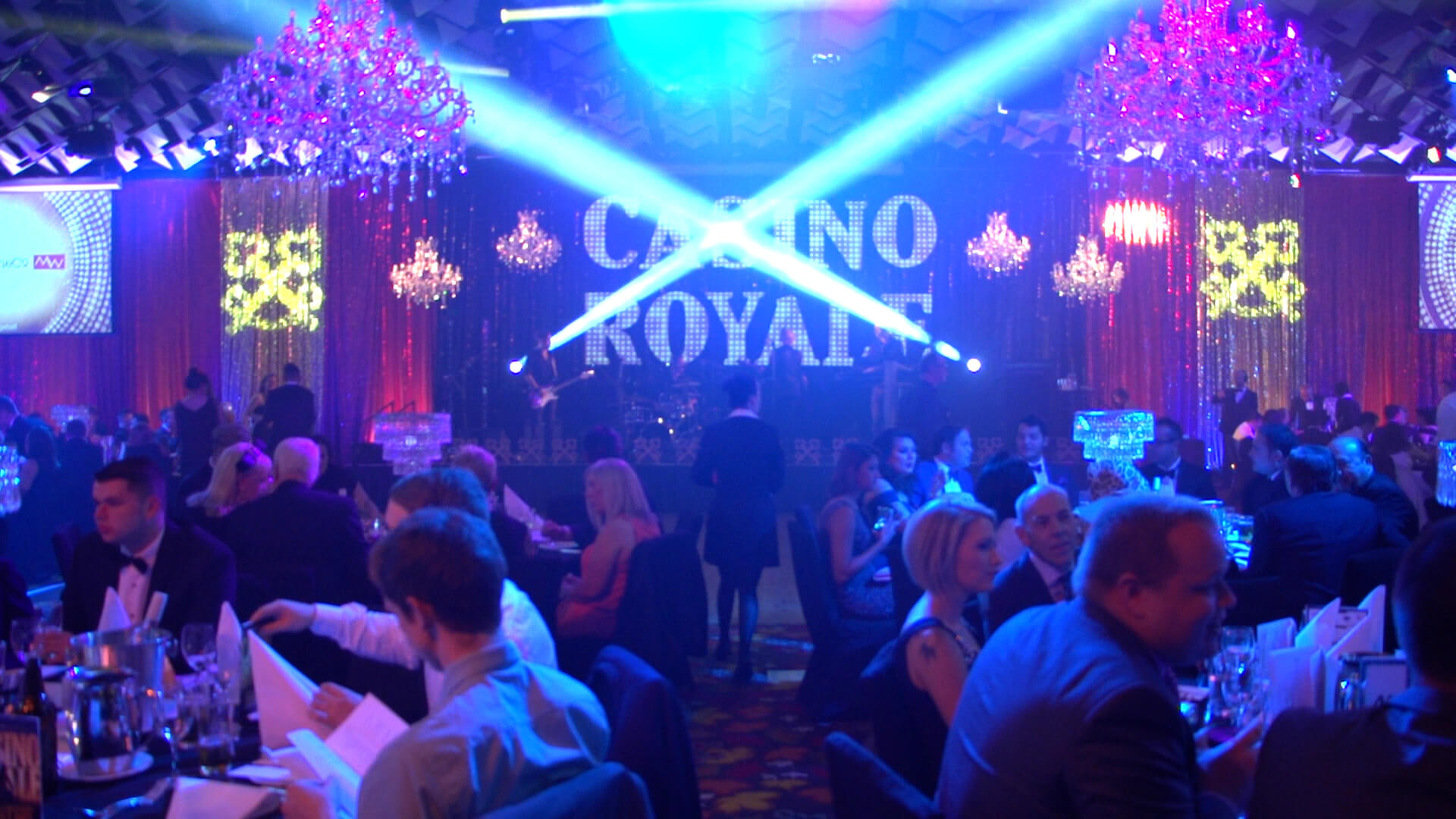 James Bond offers Activities as well as dancing
The James Bond theme gives event organisers a chance to bring in Gaming tables, complete with funny money. This allows guests to "have a flutter" without the risk of loosing real money. Popular tables include roulette, blackjack and poker. All come with croupiers.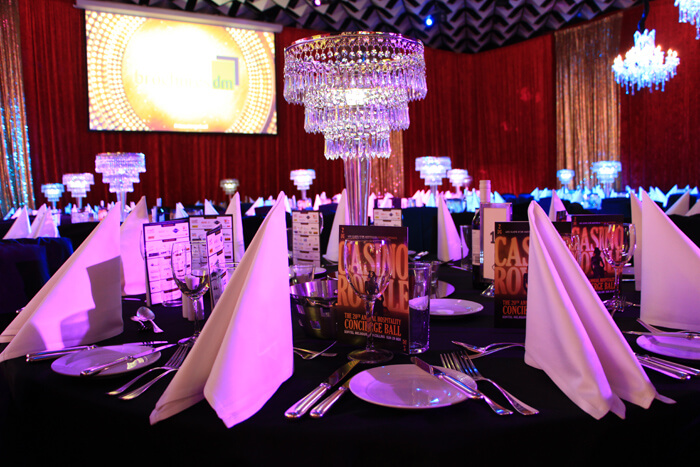 Les Clefs D'ore -Society of Concierges
Lef Clefs D'ore have engaged instinct as entertainment consultants for 7 years in a row. Given the role Concierges play in the hotel environment, this is a very great honour, as they get to see the best of the best in entertainment on behalf of the hotel patrons.
James Bond hits the Sofitel Melbourne
The annual ball was held once gab at the Sofitel Melbourne, where the main ball room was transformed, allowing guests gaming facilities in the pre-function and foyer areas, and appropriate dancing and dinning. Action Events provided room theme decorations, and did it with their usual flair!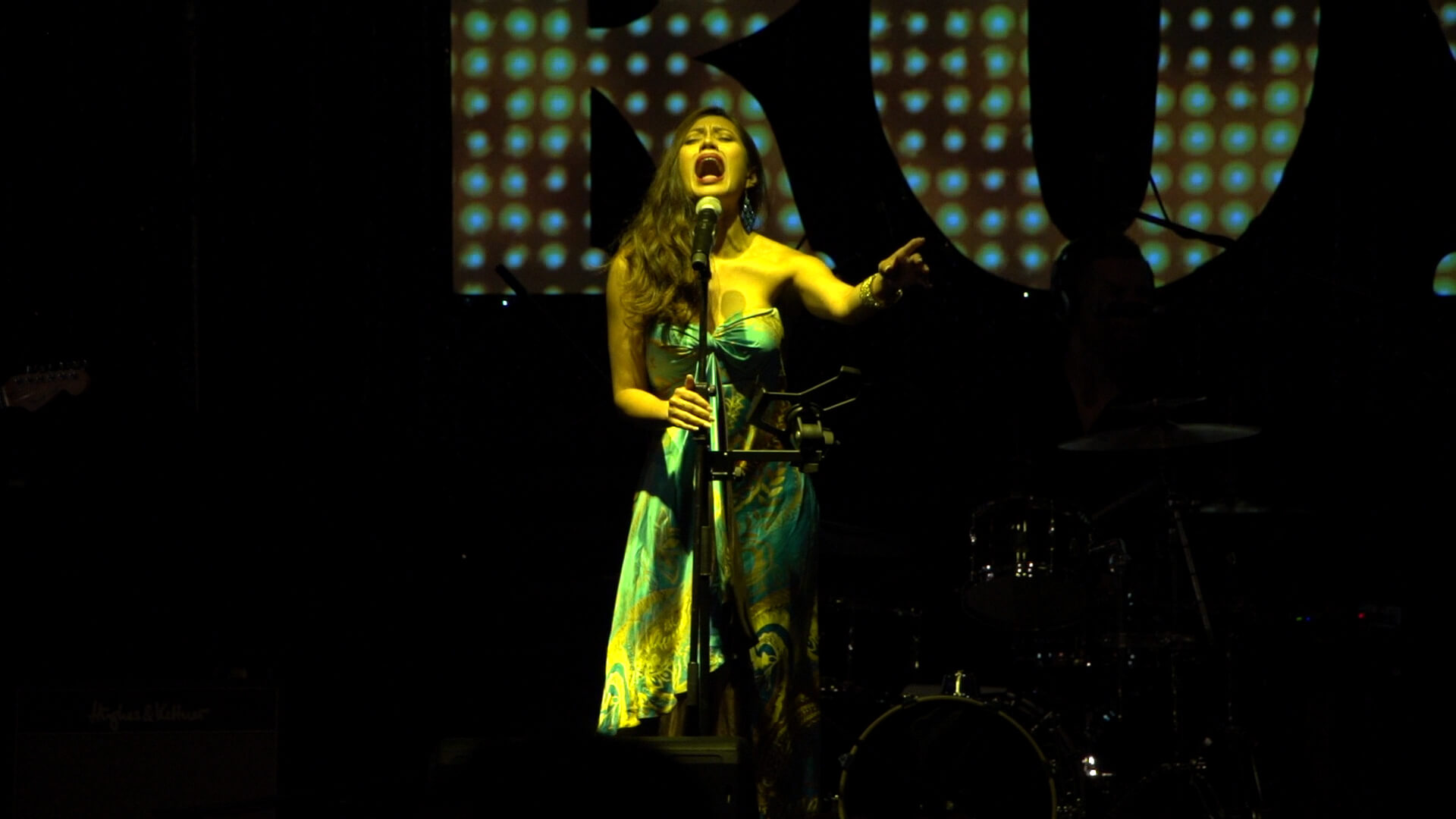 Chunky Jam do James Bond Theme
Give the chance to perform for Les Clefs D'ore again, for the 7th year in a row, Chunky Jam threw themselves into learning theme songs from current and past James Bond movies, including a stunning rendition of "gold finger" that won the audiences praise. Chunky Jam are extremely proud to have served les Celfs D'ore for so many years, and look forward to working with them again in 2016.