Ideas & Insights
Event Theme Ideas – French Theme
French Event Theme Ideas – Bring a touch of Paris to your event
French inspired events abound. Usually based on the romance of Paris itself, French inspired events can take on "A touch of Paris" or coincide the celebration of Bastille Day. Either way there are some EVENT MUST HAVES in the mix.
Instinct was engaged recently by a major corporation with in the IT/ internet sector. The event was for approximately 500 guests and had to deliver bang for their event spend buck.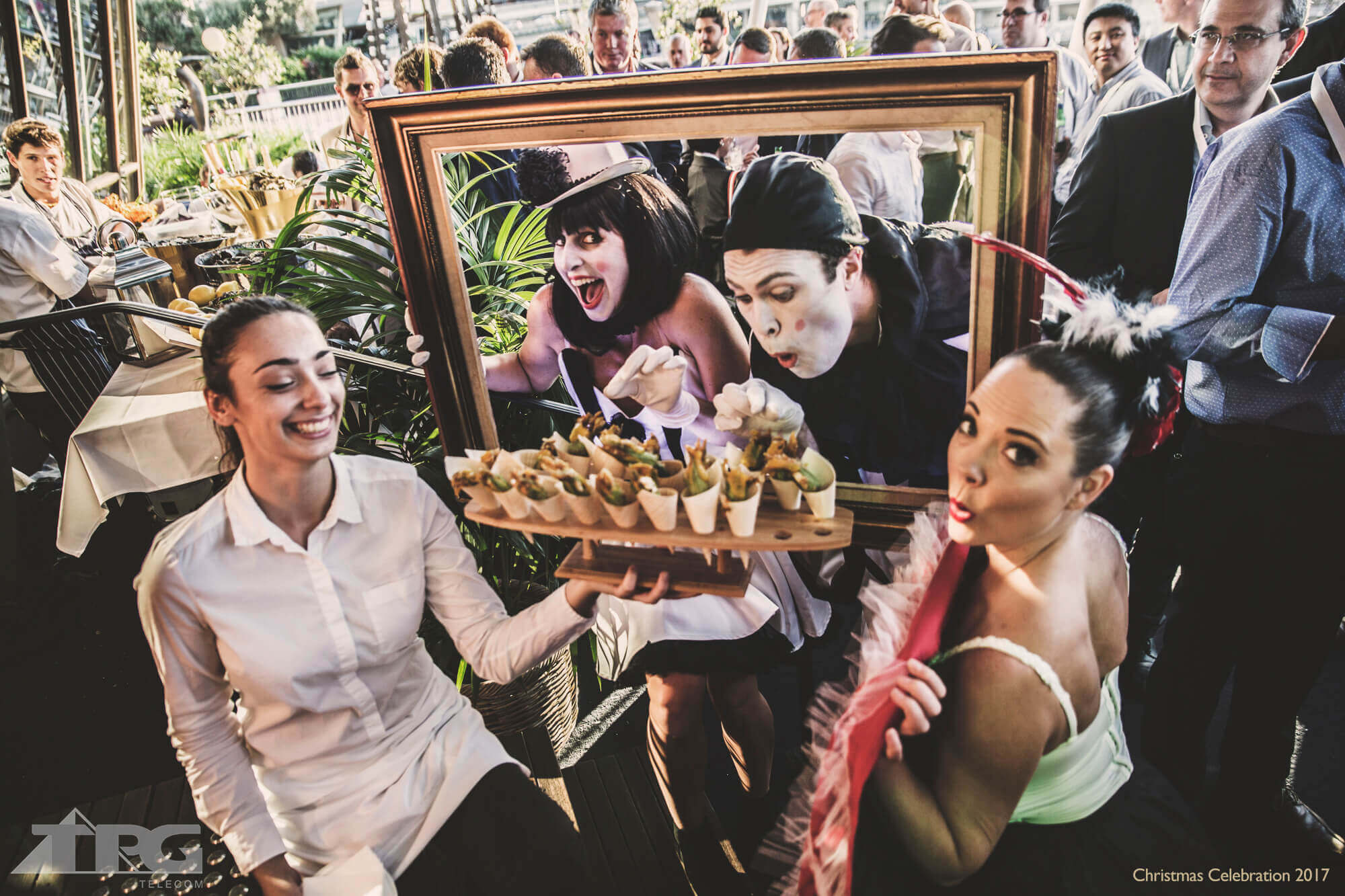 French Event Theme Ideas | Styling
From appropriate linen to flags, if you are going to go French, make sure it feeds like it.
Simple styling ideas such as the use of baguettes, champagne towers and more can bring the event to life
French Event Theme Ideas | Entertainment
Entertainment at any corporate event should take guests on a journey. it should also help suspend reality and help deliver the "event theme". There are still the basic need to work with the "Space" or venue the client has selected, which often lays don't the program.
Cocktail events and sit down events also take on different formats, and thus determine what will work for the specific event.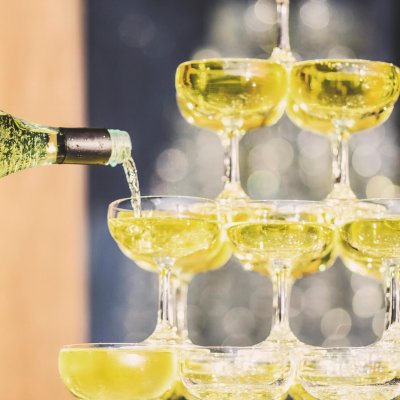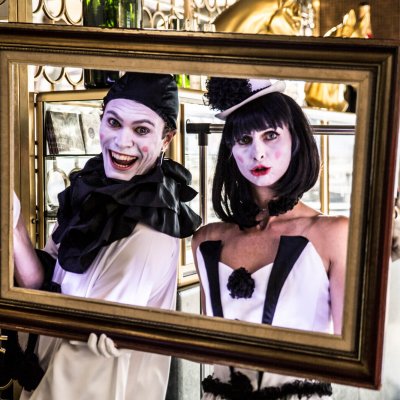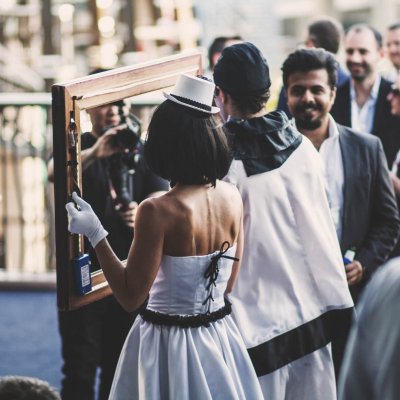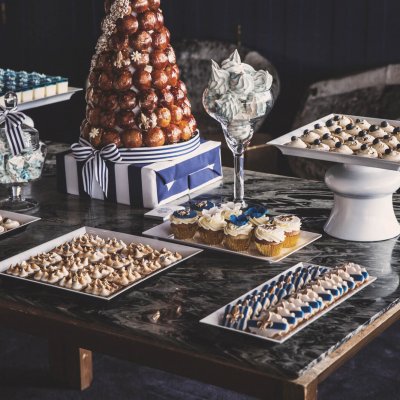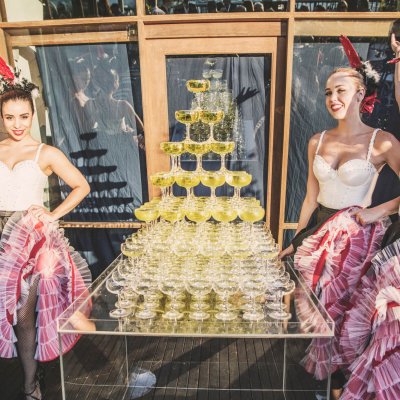 French Themed Roving Entertainment on arrival
Without a doubt roving acts help create the first impression. The meet & greet role they provide during pre-function or arrival drinks is critical. It lifts the spirits of the guests and builds anticipation for the "room reveal" moment.
Mime artists are often incorporated in to this theme, and provide guests with cool "selfie" opportunities. Other roving acts can also be incorporate such as "Jacques the french waiter", or "Jean Claude G'darme" the comedic french police office, reminiscent of "Inspector Clouseau" for the Pink Panther. Instinct event has a French hot air balloonist and Faux Parisian portrait painters.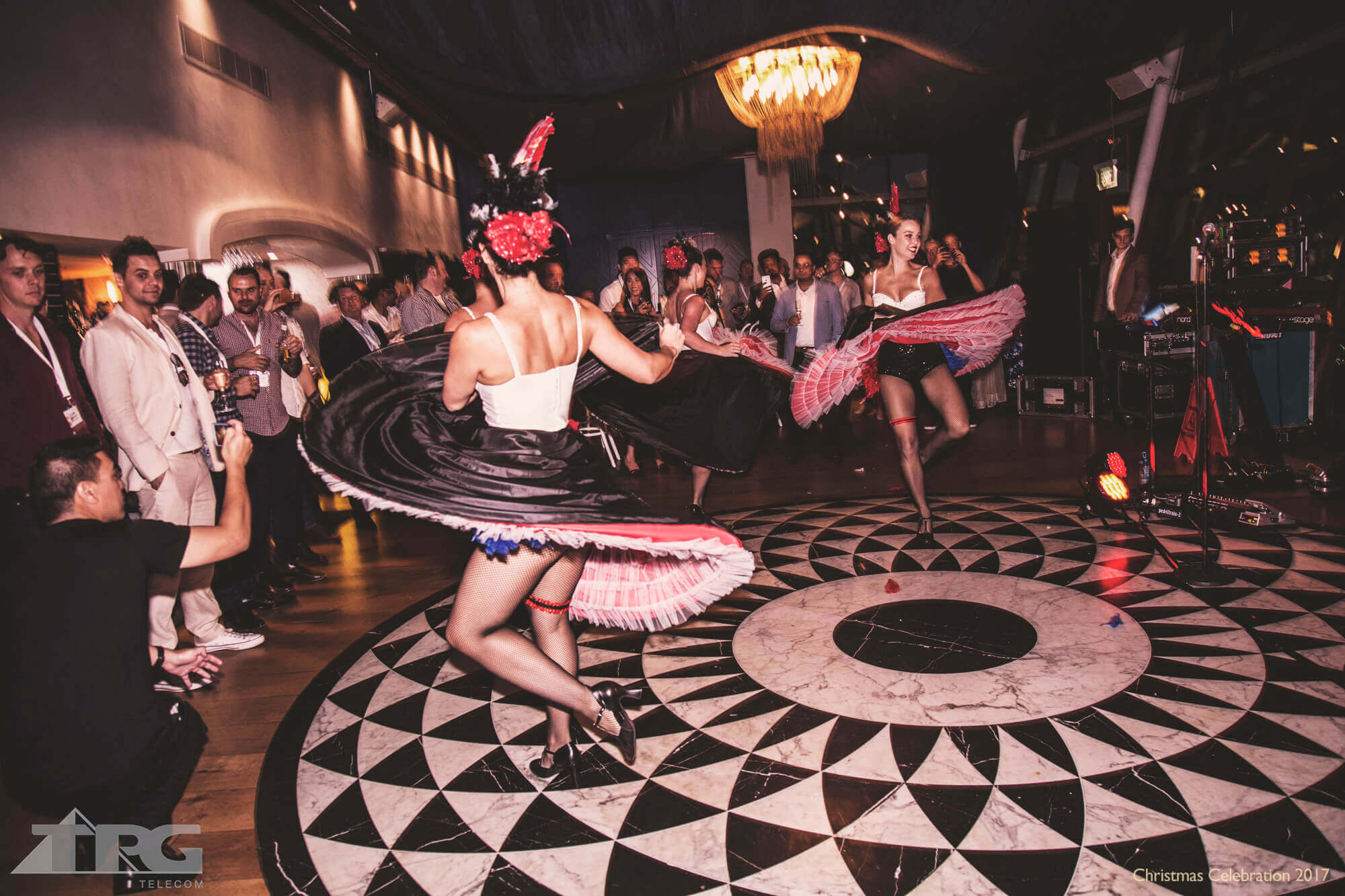 French Event Theme | Stage shows
When it comes to french or Parisian inspired stage shows , everyone think of Moulin Rouge and of course Can Can dancers. Iconic, beautiful, sexy and ready to impress any audience
French Event Theme | Live Music
Paris is one of the worlds most important jazz hot spots. Dating right back to success of the "The Paris Quintet Hot Club (featuring the great Django Reinhardt and Stephane Grappelli) and of course the Burlesque era, Jazz is as much french as it is American.
Having said that, not every event wants a jazz band all night.
Jazz bands can often provide atmosphere on arrival and throughout the meals. After which event planners may decide to opt for more funky, danceable music, depending on the nature of the event.
Instinct provide corporate event planners with Australia largest range of live music, suitable for corporate event themes of all descriptions. These include cover bands, Djs with live museums Jazz bands and renown Australian recording artists, to suit any event theme of budget.