Sydney Wedding Bands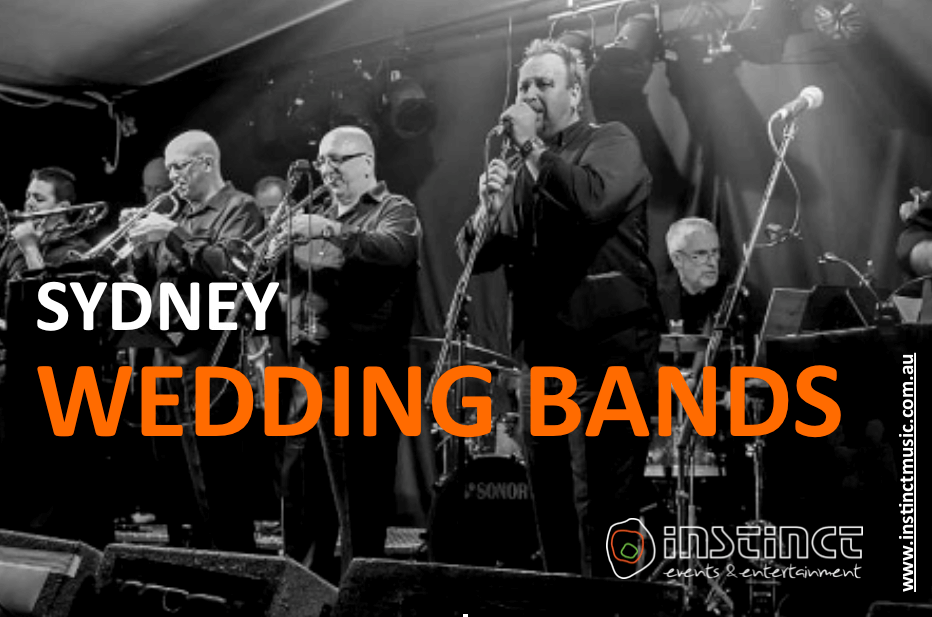 SYDNEY WEDDING BANDS
Sydney Wedding bands for wedding receptions and ceremonies can be found here! We know if can be tough finding the right Sydney Wedding Band. You can go to a viewing from one of "those" wedding band providers. You see one band, then a totally different band turns up on the night. ALL of our Sydney wedding bands come on a "what you see is what you get basis"
We get it! You want a band that looks great, turns up on time and performs killer music from start to finish. Most importantly, they get your friends and family on the dance floor.
If you are looking for guidance or tips on wedding music, then check out the page under event types of the wedding page on the blog. However if you want to get right into looking a photos. listening to demos, watching videos, looking at song lists to help you select the right Sydney Wedding Band for you (as a couple), then read on!! 
SYDNEY WEDDING BANDS FOR HIRE
Below are the most popular and professional Sydney Wedding Bands – (4 piece and above). They are more suited to Wedding receptions than the ceremony, based on the size. If you are after a smaller line up, please look further down this page or go to our Sydney DUO & TRIO section.
SYDNEY WEDDING BANDS – DJ WITH LIVE MUSICIANS
If you're a little edgy as a couple and want something a little "new" why not try a DJ combo band.
They consist of a DJ performing with live vocals, sax, percussion or other instruments.
SMALLER SYDNEY WEDDING BANDS
These Sydney wedding bands are for couples wanting a smaller reception band. Duos and trio's this is your space. These are ideal for wedding of less than 100 guests, or for those on a budget, wanting to save money for the honeymoon! They can also perform wedding ceremony music as well as reception music.