Rochelle Pitt
Rochelle Pitt is an Indigenous Entertainer and Australia's very own 'Soul Mumma
Entertainment:

Australian Music Recording Artists, Live Music

City:

Brisbane
Gallery
Biography
Rochelle Pitt: Based in Cairns
* Rochelle Pitt is an Indigenous Entertainer and Australia's very own 'Soul Mumma
* Former member of Australian Indigenous Choir, Austranesia
* Top 8 Finalist on X Factor Australia 2014
* Current Ambassador for Kidney Health Australia
* Latest Release was "Good Thing Coming" [Single] in 2015
* New EP due for release in 2016
Rochelle Pitt has always loved music. She recalls beginning her musical journey at a young age, performing in the churches and choirs of Far North Queensland.
Growing up, she fondly remembers learning most of her vocal skills from listening to her Aunties and Uncles singing the old gospel hymns and realising very early the power of music and voice. It wasn't until the age of 23 however that Rochelle went on to start singing professionally while on break from Nursing Studies. During this time, she released her first EP, "Black to Reality", a body of work full of uplifting and inspirational songs for her first nation people. The EP went on to feature what would become an anthem for indigenous and non indigenous women alike. The track 'Too Deadly My Sister' still gets significant play on indigenous community radio to this day!
Being a professional Singer/Songwriter and Nurse has not only helped to shape Rochelle's life path, but also her mission to make a statement about the strength, beauty and love we all have within us. Her vocal tone and ability emits power and conviction that can stop a crowd in it's tracks and give goose bumps to all who listen to her god given gift.
After taking an extended break from pursing music, Rochelle decided to start performing again and auditioned for Australian Indigenous Choir 'Austranesia', which was started by the Gondwana choir founder. During this time, she released another original track, 'Motha Ailan' about Darnley Island in the Torres Straits.
It was in 2014 however that Pitt found a national audience after catapulting herself into the lounge rooms of Australia when she auditioned for hit series, The X Factor Australia.
Little was Rochelle to know the significant impact she would make on the audiences of Australia, or the transformation that would take place within her own life as a result of her time on the series. It was during the X Factor journey that Rochelle went from being an everyday Nurse and Mother, to becoming Australia's very own Soul Mumma. As the competition progressed, so did Rochelle's confidence as a performer where week after week, she went on to blow judges and audiences alike away with powerful and energetic performances of tracks by artists such as, 'Aretha, Tina Tuner, Rebecca Ferguson, Adele and popular groups 'Gossip and The Rolling Stones'. Pitt would go on to place 8th overall in the 2014 season.
Post X Factor, the journey has only gone from strength to strength for this Cairns based performer. Corporate events & festivals followed suit and in 2015 Rochelle was named Ambassador for Kidney Health Australia, a cause close to both her nursing profession and heart. 2015 also saw the release of Pitt's first commercial single, "Good Thing Coming", and in 2016 she will head into the studio to begin production on her highly anticipated new album due for release later in the year.
In addition to plans of a new music release, Rochelle will be making a number of special appearances around the country and plans are well underway for a live show experience, coming soon!
If there is one thing for certain, it's that music is and always will be part this Songstresses life. Age is no barrier nowadays, so there is no stopping Soul Mumma Rochelle from pursing her destiny.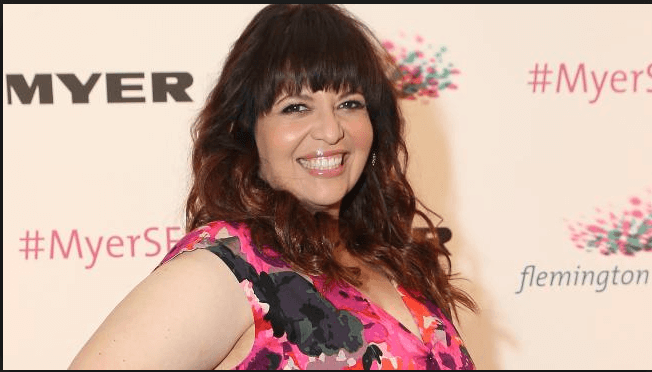 Connect and share on Instagram,  Facebook, Pinterest, Linkedin
Corporate Event management visit www.instinctevents.com.au