Miss Rockette-Hoola & Circus
Formerly trained in gymnastics and dance she has over seven years performance experience including working with world renown Strange Fruit (Performance Company) and touring and performing in Europe, America, Mexico, Canada, UK, Middle East, Africa, Malaysia, Hong Kong and Australia.
Entertainment:

1960's - Woodstock Theme, 1970's - Studio 54 Theme, Childrens Character Acts, Childrens Entertainers, Circus Acts, Circus Event Theme, Roving Performers, Streets of Melbourne Theme

City:

Melbourne

Size:

1 performer
Video Samples
Cirucs performer Miss Rockette

Circus performer Miss Rockette

Miss Rockette-Hoola & Circus

Miss Rockette-Hoola & Circus
Gallery
Biography
CIRCUS PERFORMER – MISS ROCKETTE HOOLA & CIRCUS
Miss Rockette (Anna)  internationally acclaimed as the flame-haired Pocket Rocket of incendiary circus, is a Melbourne based performer, actor and theatre maker specialising in circus and physical comedy.
Exploding onto the stage with her charismatic blend of sassy circus, wild theatrics and unforgettable soundtracks, Anna's unique style has taken her to circus, music and theatre festivals and salons around the world.
Highlights include performing with Peaches in Melbourne and London, featuring in world famous variety shows La Soiree, New York's Absinthe, Finucane and Smith's The Burlesque Hour and Glory Box, and six years of international touring with world renowned Strange Fruit. Anna has created two acclaimed full-length solo works; Big Shoes to Fill; an expose of a 50ft woman, and underground hit I Heart Jack, as well as one woman cabaret Kissing A Stranger for La Mama's Celebrating Woman season.
Anna is co-collaborator and star performer in the new future variety show Retro Futurismus which recently premiered a sell out season at 45 Downstairs. She is a regular guest performer in Ali McGregor's Variety Night Nite and Melbourne International Comedy Festival curated shows Comedy Club for Kids and Big Laugh Out and has appeared numerous times at Mona Foma and Dark Mofo festivals. Other credits include TV appearances in The Great Debate for channel 10 and Studio at the Memo with Tim Rogers.
Anna is a teacher at Circus Oz and mentor to emerging artists and performers. She has taught many workshops in Australia and overseas at festivals and events, for corporate and community groups, and one on one.
★★★★ "A treat to watch she has the audience in the palm of her hands" Herald Sun
"Truly wonderful engaging the audience with masterful skill, wit and charm" Artshub
 Circus Act Hula Hoops
"Anna Lumb's hula hoop routine is a spectacular mix of sass and well executed tricks. Truly wonderful, engaging the audience with masterful skill, wit and charm." Artshub
Anna has hula hooped her way around the world performing her signature acts to a diverse range of audiences at many festivals and events. Her comedic style combined with remarkable dexterity and hula skill has fast earned her a reputation as one of Australia's best hula hoop performers.
See her spin, twist and throw 1 – 8 hula hoops culminating in a spectacular multi hoop finale – too many hoops to count!
Circus Act Bottlewalking
"Jaw-dropping" The Age
A balancing act with a difference!
Anna artfully walks across the tops of champagne bottles in a sparkly pair of three-inch heels. Playing a glamorous, champagne swilling cabaret diva to great comedic effect, this act is highly entertaining and breathtaking in its simplicity. Perfectly fun and quirky for your special event!
Circus Act Trapeze
"A highlight… trapeze solo in a pair of killer stiletto heels"★★★★ The Age
"Breathtaking trapeze performance" ★★★★ Theatre People
Anna combines stunning aerial work with classic skill and characterisation to create unique and awe-inspiring trapeze acts. Dangling in theatres and Spiegeltents across the globe her signature themes include a David Bowie inspired piece, Circa 50's and Disco. Most likely you'll see her doing all this in a very high pair of killer stilettos. A feat in itself!
Mini Circus Acts (Pop Ups)
"So bizarre and quirky you quickly question what is folly and what is genius." ★★★★1/2 Kryztoff Review
An assortment of short, kooky, pop up performance vignettes that can be performed in addition to Anna's feature acts or as a series of short pieces throughout your show or event. These include but are not limited to: BANANA HULA – hula hooping whilst eating a banana, BOTTLE WALKING – balancing on champagne bottles, ROLLER SKATING – roller skating in a fabulous costume, BALLOON STATUE – adorned in helium balloons from the waist up.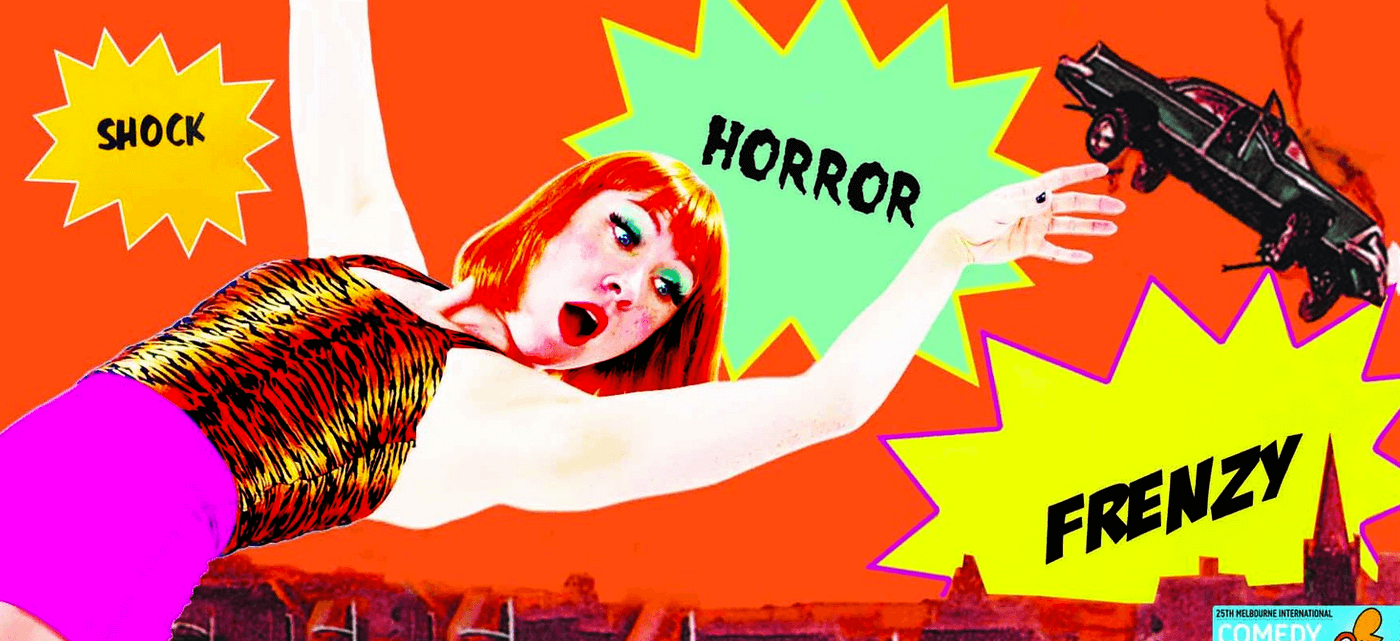 Connect and share on Instagram,  Facebook, Pinterest, Linkedin
Corporate Event management visit www.instinctevents.com.au