Katt Niall
From releases on Spinnin' Records to writing toplines for some of the biggest dance artists Europe has to offer, this multi talented DJ / Producer / Singer has set the bar and isn't looking back.
Entertainment:

DJ, Headline DJs, Live Music

City:

Melbourne

Size:

1 performer
Gallery
Biography
Katt Niall Melbourne DJ
2017… officially the biggest year of Katt's career to date. Clocking a lazy 20 MILLION Spotify streams for her most recent release 'Livin 4 Ya' is just the icing on the cake for this talented young Aussie. From co-written anthems on Spinnin' Records to producing toplines for some of the biggest dance artists Europe has to offer, this multi talented DJ / Producer and Singer has her sights set on the stars. Alongside this years 'Livin 4 ya' triumph, she also holds two #1 positions on Beatport in both the Progressive House & Hard Dance charts, alongside topping #6 overall late 2015 for her release 'Stars' with Ummet Ozcan. It comes of no surprise that artists such as The Chainsmokers, Martin Garrix, Don Diablo, Tiesto, Robin Schulz, Moti, Hardwell, Dimitri Vegas & Like Mike, & Afrojack have shown their recent support for the artist.
Originating from Melbourne Australia, Katt's willingness to keep it real is backed by a refreshing skill in music production, and an entire life devoted to music itself. A drummer at only 9 years of age, she's continued the music pursuit throughout both school & university studying multiple production, vocal, & music performance courses that are the driving force of her career today.
They say that knowledge is power, and Katt's clever switch to the dance music scene at 19 saw her very first release 'Forever' debut on BBC Radio 1. Co-produced with Stevie Mink, the single was spun
live from Ushuaïa Ibiza for the show by Carl Cox, and was the beginning of the young DJ's dance career. Spurring interest from Pete Tong himself, 'Forever's second appearance on Radio 1 lead to a top 20 position in the Beatport Electro-house charts in 2011, only 6 days after it's release.
Not stopping there, the duo's second release 'Everyday' was signed to UK dance label 'Cr2' Records, and featured on the 2012 WMC Miami compilation. That same year, Katt's first ever solo release 'You're My Excuse' hit 39th place on the Australian ARIA Dance Charts, followed by 25th position for her collaboration 'Good Times Together' with Irish born Reuben Keeney.
It didn't take long for Katt to reach #1, and she did it in style, smashing 1st position on both hard dance categories of 'Beatport' & 'Track It Down' for her 2013 release 'Indestructible'. In collaboration with Netherlands based DJ Frontliner, the track went on to become one of the biggest hard dance releases of 2013.
Not a stranger to travel, Katt's DJ bookings include that of Marquee Nightclub, Mansion Singapore, and a back catalogue of shows in Europe, Indonesia, Thailand, and New Zealand. Her multiple trips to Amsterdam over the past 6 months highlight her demand, having performed at Holland's Mysterland Music Festival, and then Heineken Music Hall. Her talent & skill in music production, vocal writing, and DJ'ing have lead to a number of exciting collaborations set for the year ahead, alongside a signing to Cloud9 Publishing in Holland – the home of Hardwell, W&W, Nervo, Kill The Buzz, Marcus Schossow & many more.
When asked what her goal is for the year ahead, the response is simple; "Releases!" She kicks off the year with the track 'Far To Go' alongside 'Disco's Over'– coming soon on Armada, as well as 5 fresh productions, not yet known to the public.
And with her current social media count souring, and multiple additions to Spotifys Pop Rising playlists, there's no doubt in our minds that this talented young DJ is ready to set even higher standards in the dance music industry for 2017.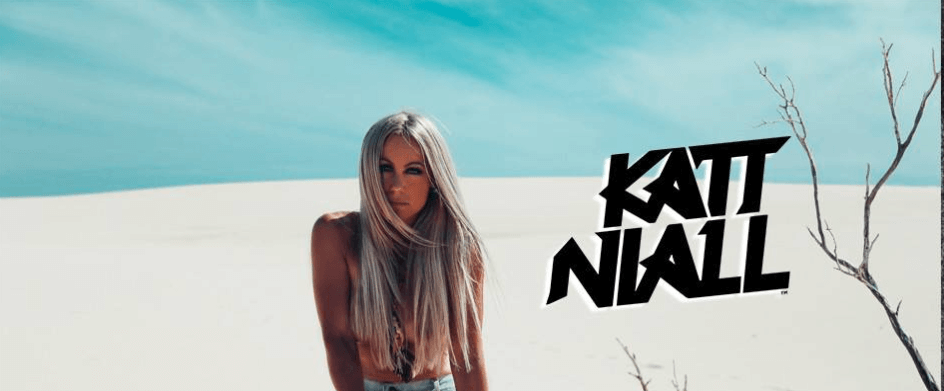 Connect and share on Instagram,  Facebook, Pinterest, Linkedin
Corporate Event management visit www.instinctevents.com.au