Christmas Party Entertainment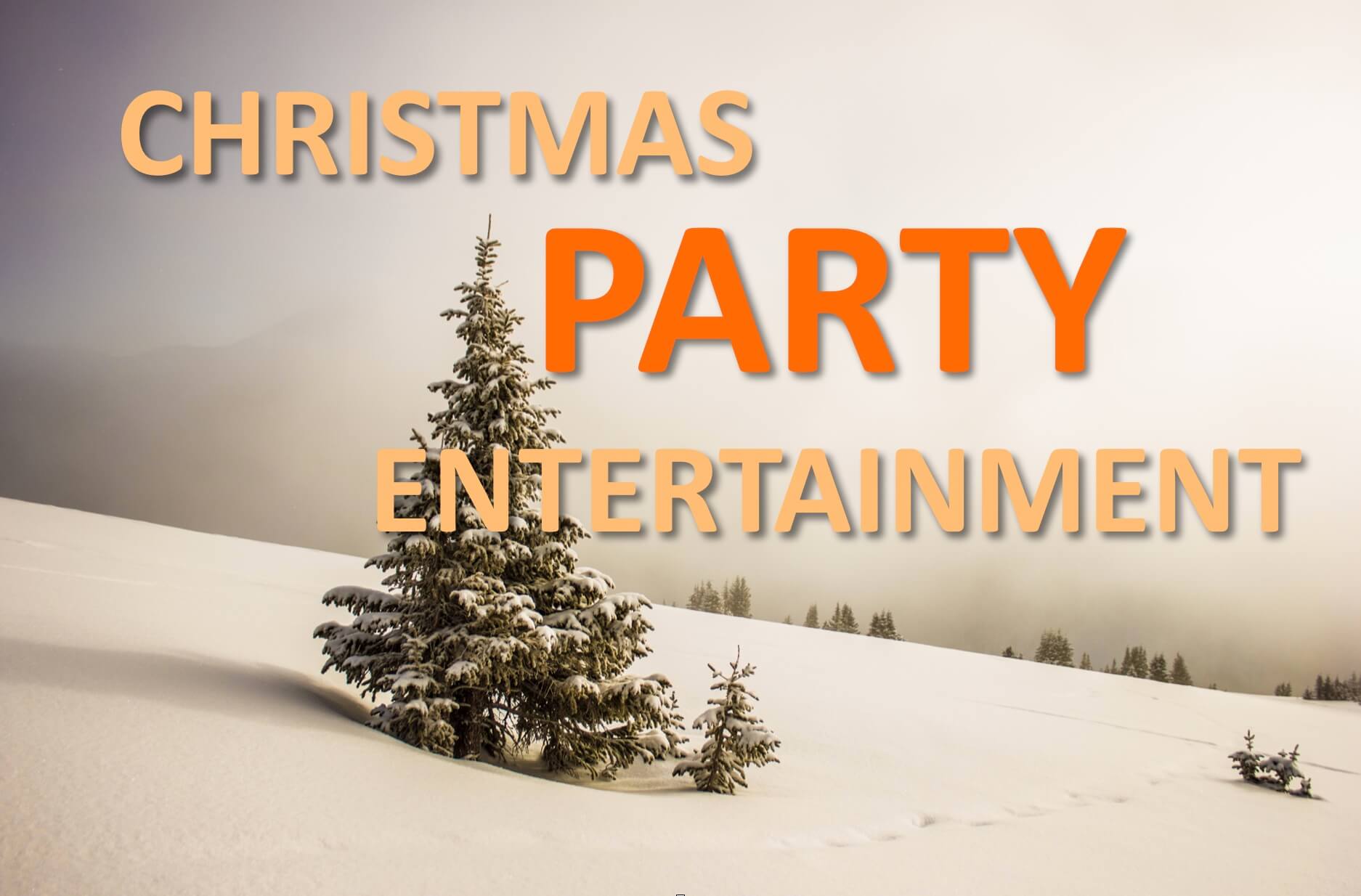 Christmas Party Entertainment
If you've been given the task of planning the staff Christmas party this year, it can feel like a daunting task to keep everybody happy and put together something that everyone will not onlyenjoy, but really remember.
A 
work Christmas party
is a celebration of the end of the year as well as a way to blow off steam from all those extra hours everyone's been putting in during the festive season. Keep in mind the work Christmas Party Entertainment tends to make or break the event.
Before you get planning your Christmas Party Entertainment, first consider some of the key points below.

Step 1

What is your budget & who do you want to attend?
Your staff is a no-brainer but this question is really about any additional people. Do you want to invite partners of staff, family of staff and any of your stakeholders like suppliers and sponsors?
Once you have answered these two questions, you can determine expected numbers and a per head budget.
Step 2

Book your venue early
It is pointless thinking about anything else until you have locked in the venue or location. Everything revolves around having a "date" to lock everything against. Make sure you book early, keep in mind, every other company is also having a Staff Christmas Party, and venues absolutely get booked up.
When it comes to the food and beverage, enlist some helpers. Don't forget that even though you think the proposed menu is amazing, 40% of your team will have another opinion.  Best to put together a team of reliable helpers, to give you feedback, and to help assess " the general consensus".
Make sure the venue is easy to get to or consider providing Taxi's vouchers to ensure everyone gets home safely at the end of a great night. Your selection of venue will make or break the event.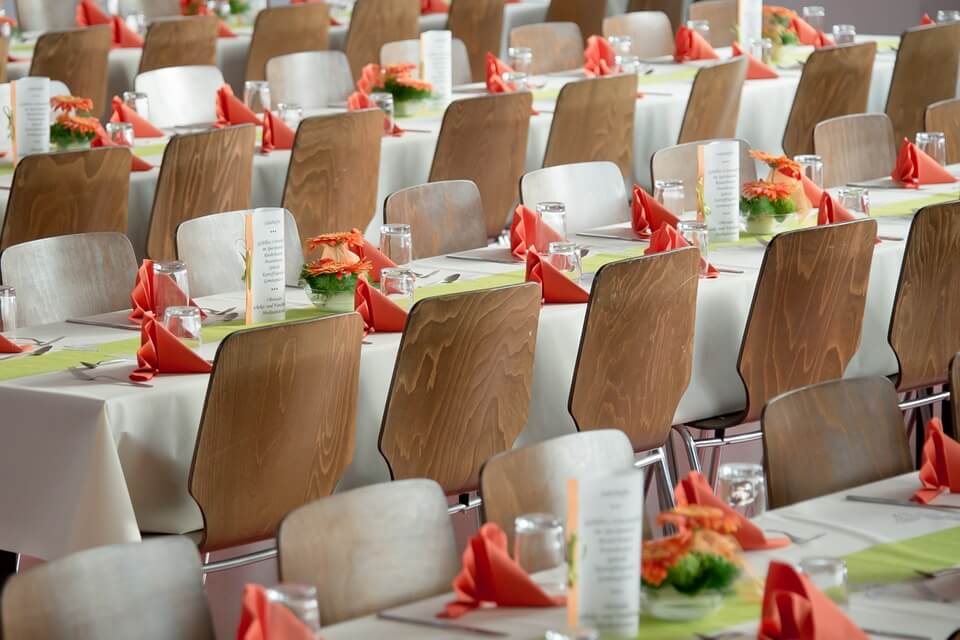 Don't forget to send a "save the date" for your staff Christmas party as early as possible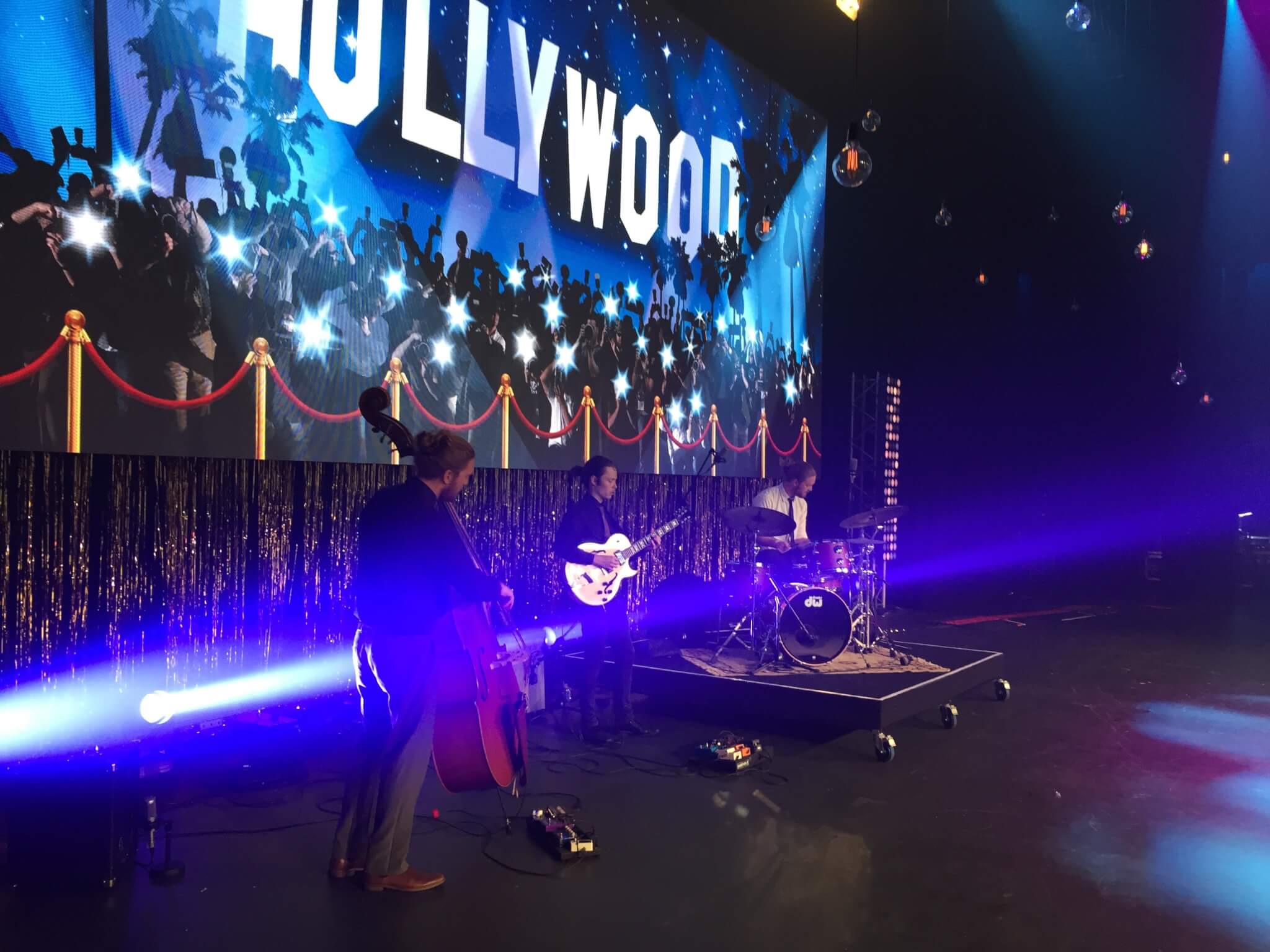 Step 3

 Pick your Christmas Event Theme Idea
No party is complete without a theme to tie it all together. Here's your chance to get creative.  Of course, your choice of venue and budget will largely determine what event theme ideas are deliverable and realistic.
Consider including a competition. Nothing like a little competitive spirit to enhance the team spirit on such occasions
Corporate Christmas Party Entertainment Ideas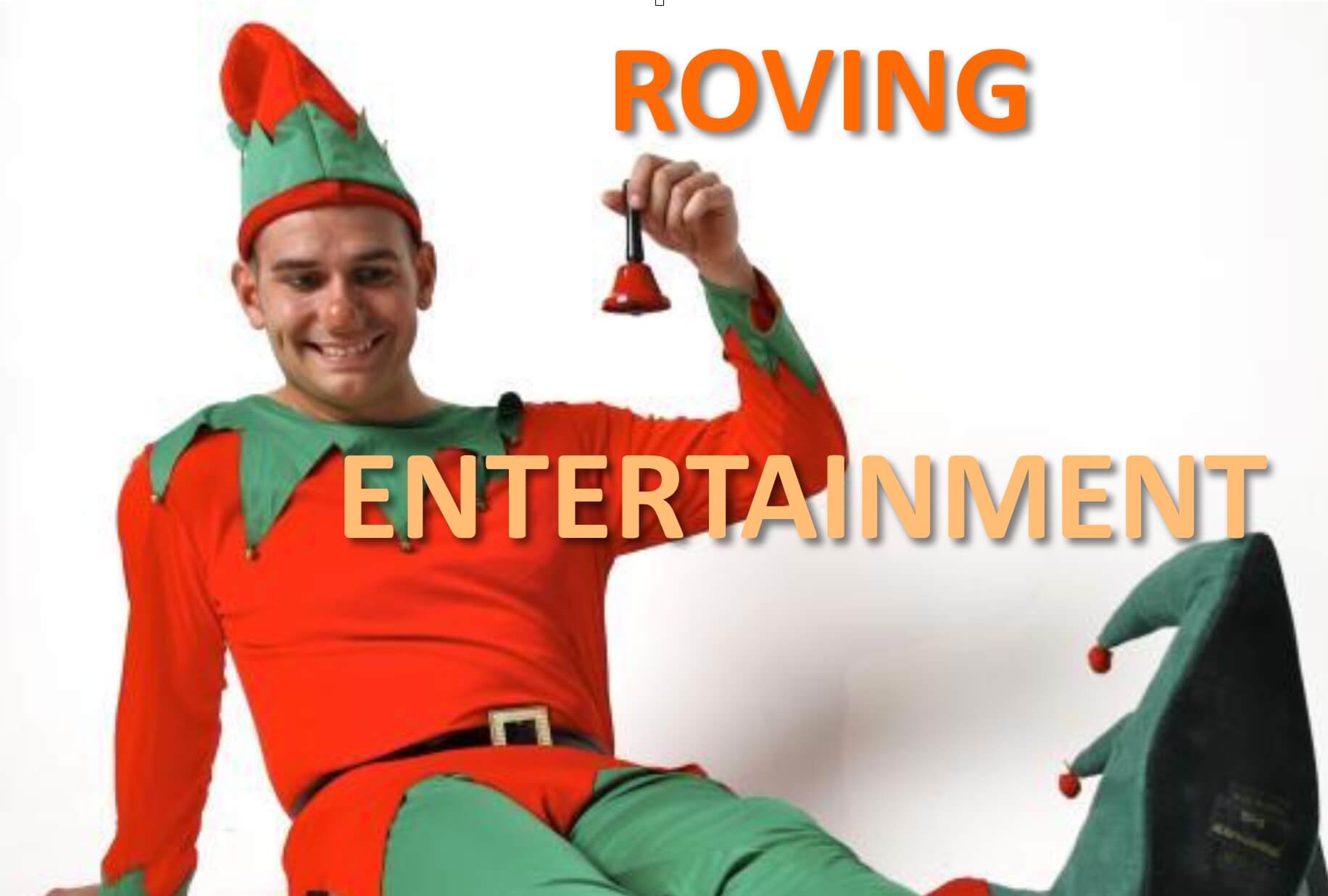 Entertainment tends to be one of the most talked-about parts of any staff Christmas party: for both good and bad reasons. Consider the logistics of your event when planning your Christmas party entertainment selection.  The number of guests you have and who they are ?  Some people will not dance no matter what, whilst others only want to dance.  Think about Christmas party entertainment for everyone, throughout the course of the event.
Cocktail parties run entirely different to sit down dinners.  If you are having a cocktail function your Christmas party entertainment should involve more roving acts, spot performances as well as dancing at the end of the night.
If you are having a sit down dinner think about acts between courses, entree and main. More suggestions below.
Christmas Party Entertainment for Guest Arrival
Roving Christmas Party Entertainment
Roving acts help establish an event theme. They help break the ice and entertain guests until their friends arrive. If you have chosen a specific event theme for your work Christmas party then of course select entertainers to suit your theme and help deliver it.  However, if you don't have a theme and it is simply "Christmas" then consider magicians, Christmas characters, comedic elf's, silly santa's, santa little helpers, angels and other moving acts. They are great in the "meet and greet" role.
One of our favourites is the Christmas pudding and turkey.. seriously funny acts and great christmas party entertainment. Most roving acts will work on a minimum call time of 1 hour and charge hourly after that.
Browse more Roving Christmas Entertainment
Roving Christmas party entertainment for cocktail parties
Your choice of "sit down Vs cocktail" will have a large impact on what Christmas party entertainment will work best or suit your needs. If you are having a cocktail party, go "heavy" on the roving entertainment.
Roving acts
provide visual stimulus throughout the night and keeps guests interested and engaged.  
Of course, various acts are available in different states of Australia. You may find it easier to select those located in your city, to reduce travel costs.
Click the relevant link below to find Roving Christmas Party Entertainment in your city
Christmas Party Entertainment Over Dinner
Have you thought about Stage Shows for your Christmas Party ?
Having Christmas party entertainment staged throughout the night is critical to keeping guests engaged and entertained. Stage shows work a treat (as either opening numbers or between entree and main) they allow guests to stop and watch and have a breather.
Guests can view this entertainment from their seats. It allows time to finish up the main meal, then enjoy a show.  These can range for visual comedic acts, circus performers to music stage show productions, dance acts, break Dancing Elf's and more!
Stage shows vary from 10 min to 40 minutes 
Below are examples of the performance times you can expect from stage based Christmas Party Entertainment.
Dance based acts tend to be shorter 8-10 min only
Opening acts 5-10mins
Comedians 20-30min max 
Dance shows 8-12min 
Magic shows 20-40mins 
Cabaret shows 30-40min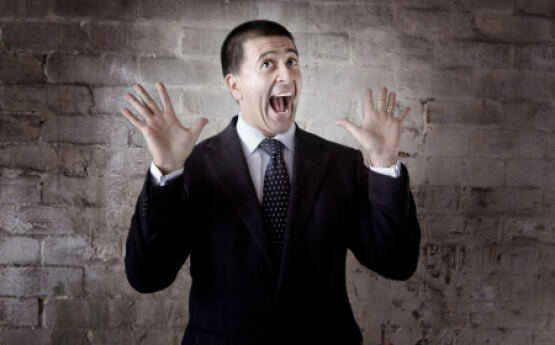 Stage Shows, Feature Shows or "Wow" Acts
Instinct proudly represents Feature stage shows involving music, fire, dance, magic and circus
Get the "WOW" moment guests talk about the next day.
The Best Corporate Christmas Party Entertainment
Christmas Party Entertainment After Dinner
Dancing – you want to send them home with sore feet right?
If the real entertainment focus of your party is in the after dinner segment of the evening, a great option is to hire an experienced party DJ, live cover band or headline recording artist.
We can speak of the virtues of a great cover band. Nothing delivers more "bang for you buck" in this regards. However your venue selection, space and budget will also determine a great deal of what is viable for your Christmas Party Entertainment
Different types of performers offer different performance options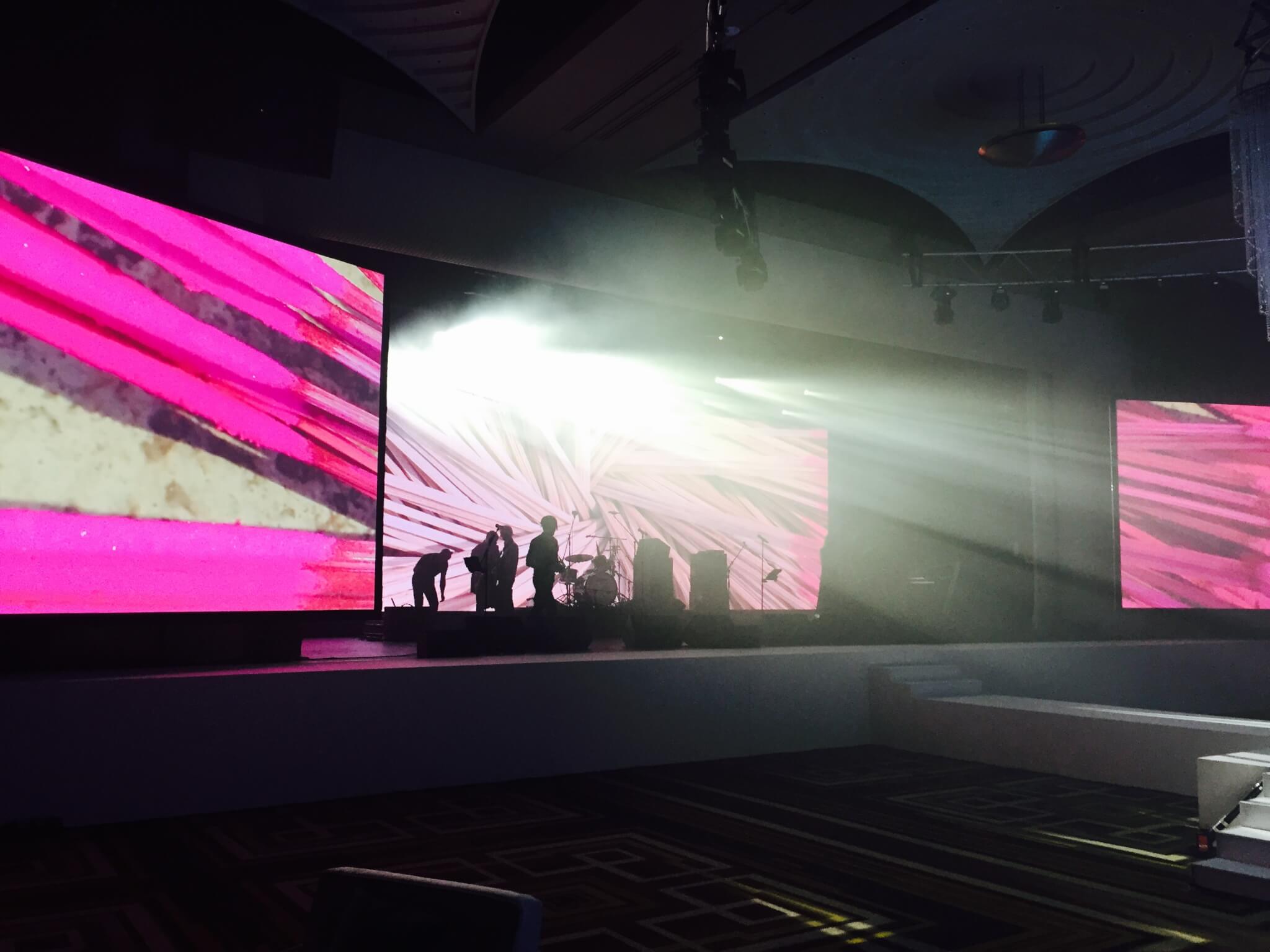 Below is a summary to give you an indication
DJs are generally booked for a 5 hour call- covering the entire party

Live Cover or Party Bands for up to 4x40min sets over 5 hours 

Headline Recording Artists

 

tend to have two styles of offering:

Acoustic/backing track set 20min – ideal feature between entree and main

Full band 60-75min + encore as the "main act" for the night
Keep in mind, if you book a recording artist, you may need to book a cover band or dj to fill out the music or dancing for the rest of the night.
Christmas Party Entertainment Activities
If you want non-musical entertainment, don't forget casino or gaming tables, photo-booths, or other activities. Virtual reality games,
Mash up DJ machines
, murder mysteries,
tarot readers
,
caricaturists
, pampering with masseurs, pool tables, video games and more.
Consider your floor plan and of course your budget. Consult with professional entertainment agents to develop a program to maximise the return on your spend.
Corporate Comedians for Corporate Christmas Party Entertainment
Consider having an MC who gets into the Christmas spirit and comes in character.
A little like the "dad" who dresses up as Santa, the MC could come as a funny elf, or maybe "bad" santa??
If you decide to bring in a professional corporate comedian, remember, NEVER have a comedian perform over a meal. It is very difficult for people to laugh with their mouths full!!
Comedy spots or Comedy Master of Ceremonies for your Christmas Party Entertainment
Need advice?
Our Event Entertainment Experts are ready!
Feel free to contact our friendly team on 1300 881 611 to discuss or booking your live corporate event entertainment for your Melbourne, Sydney, Brisbane or Gold Coast event.
Our team of event entertainment experts will provide excellent advice to help plan the perfect event. With access to thousands of local artists & entertainers Australia Wide. We deliver the best corporate entertainment, unbeatable service and outstanding value.
Enquire Now