Centerpieces & Table Styling for Events
Centerpieces and Table Styling are central to delivering a stylish sit down dinner experience. Creating the right look for your event is crucial to your events success and the perception it has on your guests. Centerpieces and Table Styling is essential to this process.

Styling your guests table experience is one of those elements that's highly important. Table and centerpiece styling can be tailored to a theme, corporate branding or event type.
Centerpieces are an absolutely great addition to tables at your next event. They create a sophisticated ambience where your guests will sit and enjoy their night. Centerpieces are designed to reflect the elements of your wedding reception, corporate event, or gala dinner. Our floral centerpieces can complement any colour theme and style.
At Instinct we aim to provide you with a full range of event services and everything you need to make your event, an extraordinary event.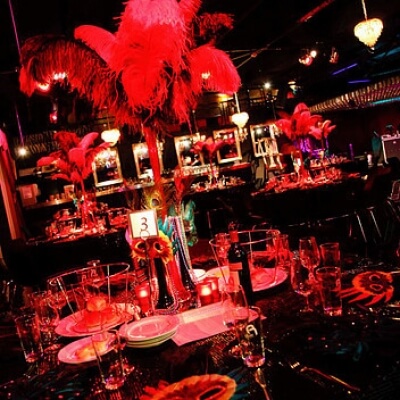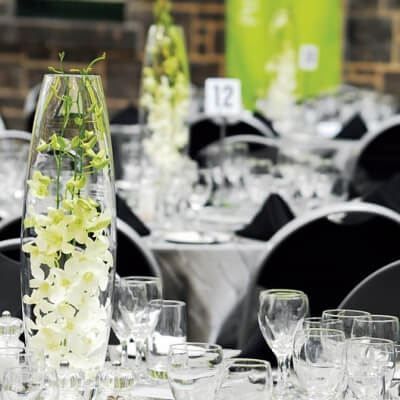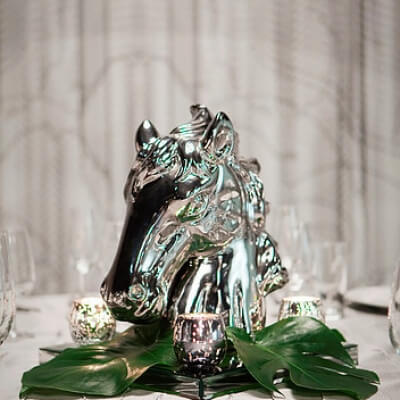 Feathers & Flowers Centerpieces
Feather and floral arrangements work well with sophisticated event themes like Casino Royal, Gatsby, Rio or Moulin Rouge but work equally well in other settings. Great for intimate events.
Lights & Lanterns Centerpieces
Centerpieces can also incorporate lights as well as flowers and fauna and act as lanterns providing a warm glow over the guests table and your event. Illuminating an intimate atmosphere.
Table Styling for Events
Table styling allows for the styling of tables to reflect the type of event, the brand or corporate identity of the organization hosting the event. This is a great way for your customers to engage with your brand.
Centerpieces | Guest Experience
From the guests perspective, centerpieces and detailed table styling adds a great deal of engagement, and is a reflection of your brand and company standing. Putting an effort into table styling and centerpieces shows your guests who you are and what you stand for.
Centerpieces & Table Styling | More Information
If you would like more information on our centerpieces and table styling service and see how they can benefit your next event we would be more than happy to discuss with you. One of our talented entertainment consultants can guide and help you through every step of the way to create an event for you that suits your needs, budget and desire.
Talk to us about Centerpieces and Table Styling