Ideas & Insights
Top 10 Reasons to Hire an Event Producer
Every event is like a show or movie. There are many moving parts to the night which need to be managed and directed. Even with a great detailed run sheet, the show still needs someone to direct the many "actors" on the night.
An event producer's role is to coordinate production, audio, lighting, multimedia, entertainment, MC, food service and so on, so it all goes to schedule.
Having an event producer gives you the ability to have one point of contact on the night, knowing someone is in charge ensures the success of the entire vision of the event.
This leaves you to focus on your guests and the boss!
So with that in mind, Here's the top 10 reasons…
Firstly they'll save you time and money by leaving you to focus on your day job.
Focus on your objectives and gain an understanding of your audience and communication objectives, then add creativity to develop a total event solution.
Make the most of the venue by understanding space constraints and what will work functionally, how to make it flow, where to position bars, food stations, and brand installations.
Design the event environment by creating an arrival experience, styling the décor, and designing stage sets to enhance your show and brand.
Leverage your content and speakers to communicate more effectively by developing scripts and presentation materials that speaking to and engaging with your audience.
Understand and utilise event technology and innovations to inject impact to the presentations and performances, and ultimately elevate the guest experience.
Get the most from your entertainment with a well-orchestrated stage show, timed to keep the audience focused, interested, captivated and emotionally engaged.
Maximise your budget by knowing where to save money and what will have most impact with décor, technical equipment and entertainment. The Executive Producer will engage the best suppliers, ensuring the quality and reliability of service.
Minimise Risks by understanding what can go wrong and planning contingencies to avert potential disasters.
Importantly, it lets you focus on your guests, while the Producer coordinates the venue services and professionally stage-manages the show.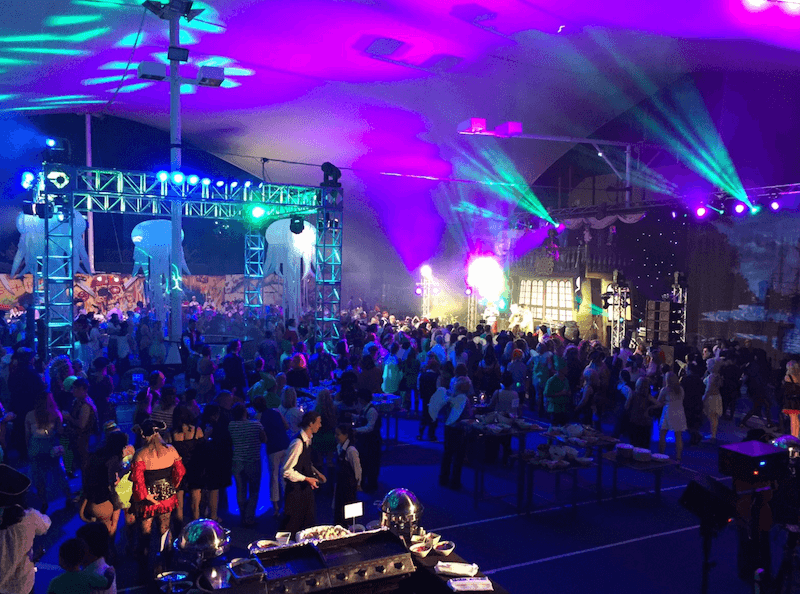 Great events don't happen by accident, they are the result of creativity, meticulous planning, impactful presentations, professional stage management and amazing entertainment. More than anything else they are designed to provide a brand specific guest experience that talks directly to your chosen audience.
Hiring an event expert will ultimately save you time, minimise the risks, and ensure you get the best possible result.
Instinct Events & Entertainment has 25+ years of Event Production experience orchestrating everything from intimate gatherings to major public events.
Contact our Events team on 1300 881 611