Ideas & Insights
Palm Springs 1950 Event Theme
Palm Springs 1950 – so cool. Known for fun in the sun this period of Americana history and filled with modernist architecture, pool parties and cool yellow umbrellas. Chicks in hip bikinis and cool bands.
There is a sort of "resort" mentality to this theme that forces event planners and guests alike to relax and enjoy.
Palm Springs 1950 – event planning
Whether you are setting up styling for a cool bar, serving yummy cocktails or selecting roving performers to deliver the theme, never take your eye of the ball.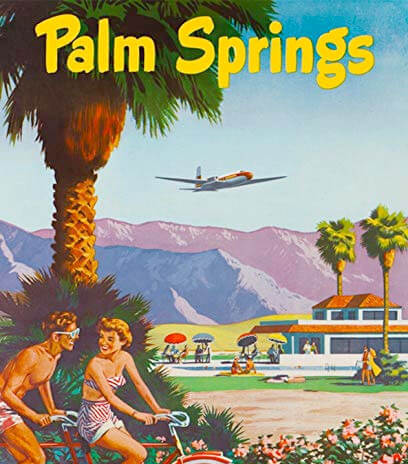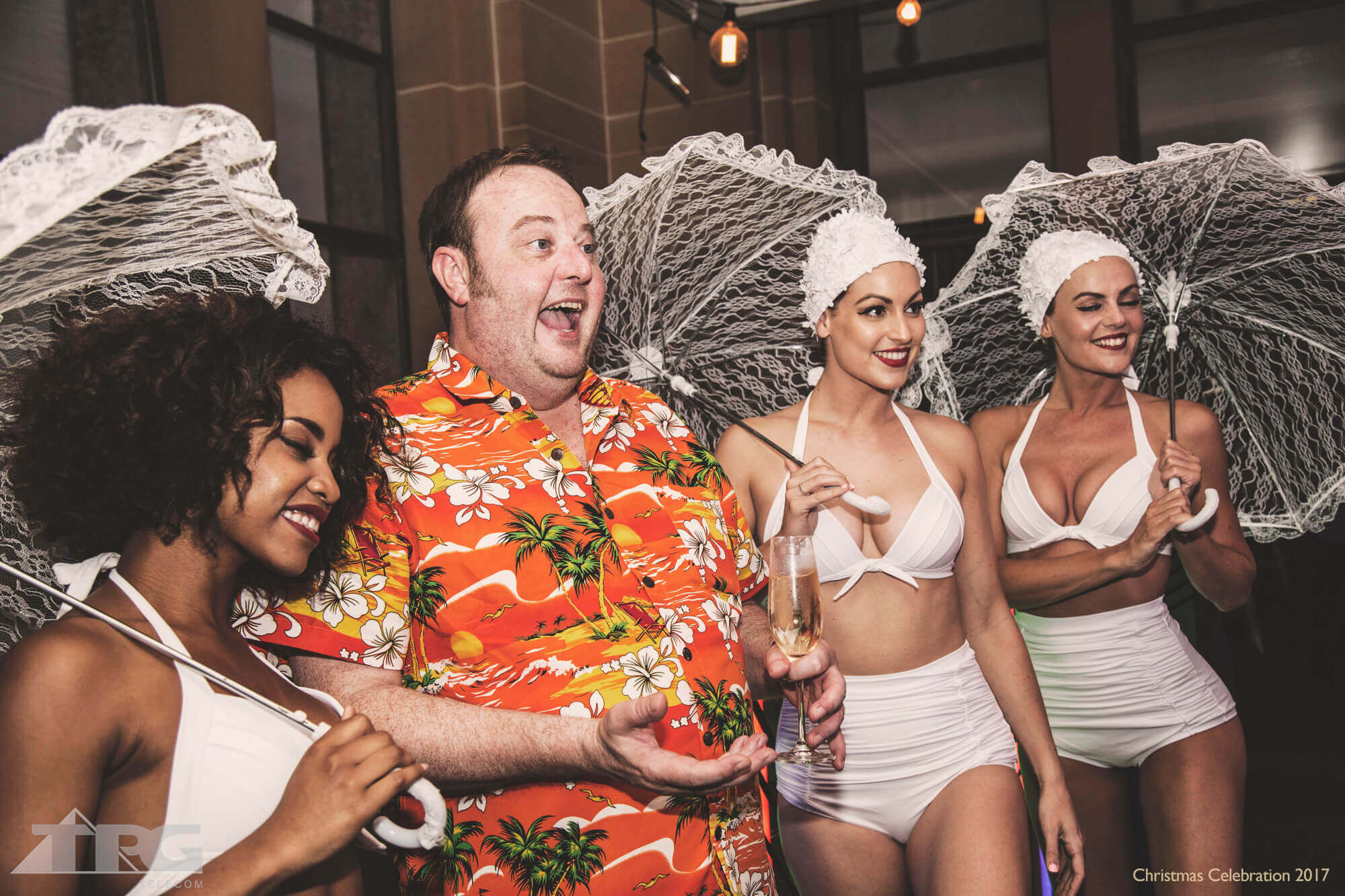 The secret is clothing and styling.
Entertainment has to fit the period. Period! If staff can dress to the theme even better.
When Instinct was approached recently by one of Australia's larger telecommunication and internet companies, the Palm Springs event theme was on.
It had to feel "pool side" and "resort Like". That was the client directive.
Palm Springs 1950 – Food
Guests should always be treated to amazing food and beverage selections from the venue.
Goes without saying right! This particular event was held at the Museum of Contemporary Art in Sydney
Palm Springs 1950 – Bather Girls
Stylishly clad 1950's styled "bather girls" make the ideal muse for selfies, and were well received by all.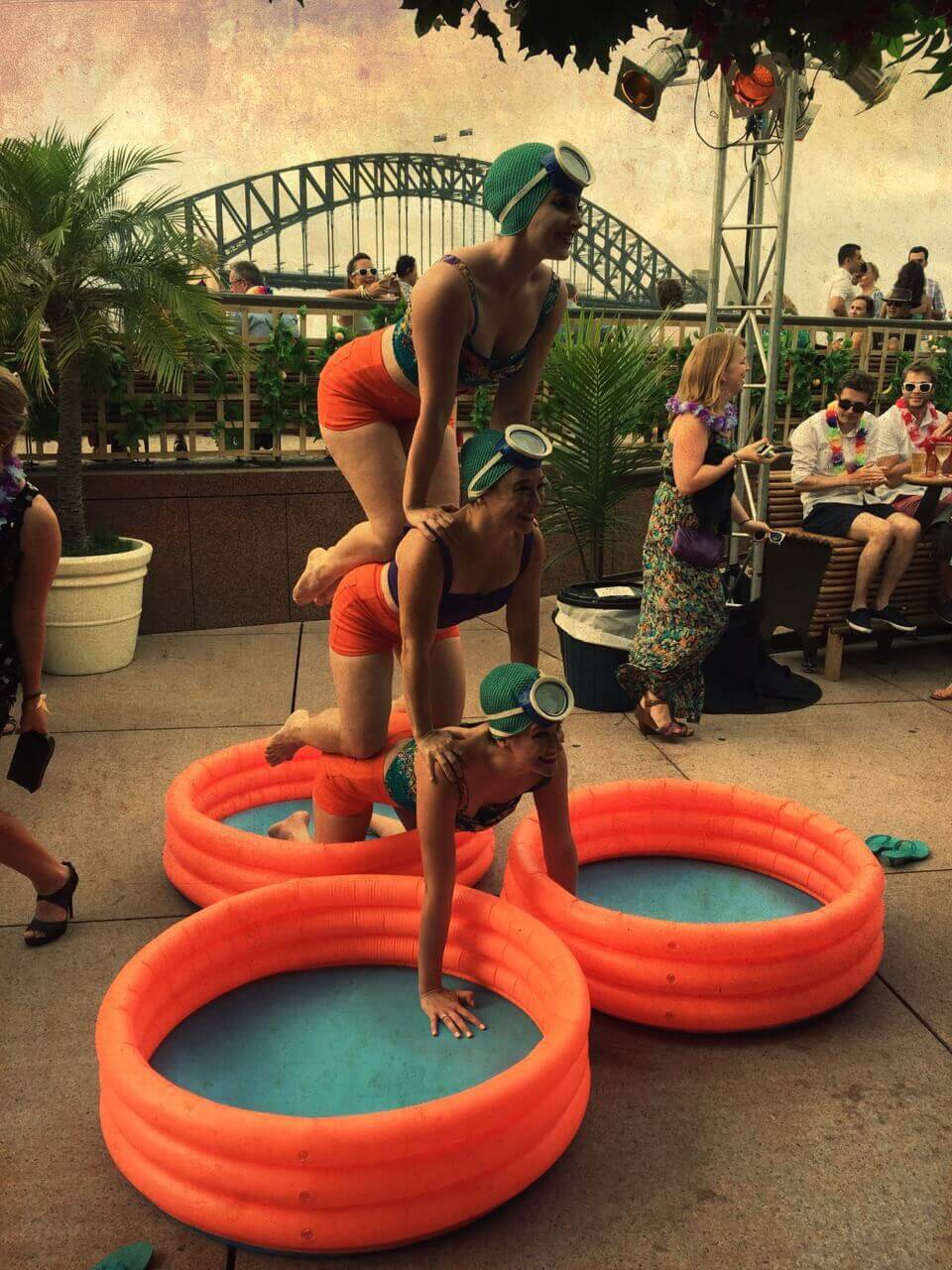 Palm Springs 1950 – Synchronised swimming, at your event?
Synchronised swimming, at your event ? Yes, we can! "The Bimbos" provided both humour and cool photo opportunities for guests as they delivered their version of synchronised swimming, live, and a corporate Christmas party.
Palm Springs 1950 – Hula Hoops
And why not, if you've got it flaunt it!
Instinct vintage 1950s hula group come complete with period costumes and talent combined in equal measure.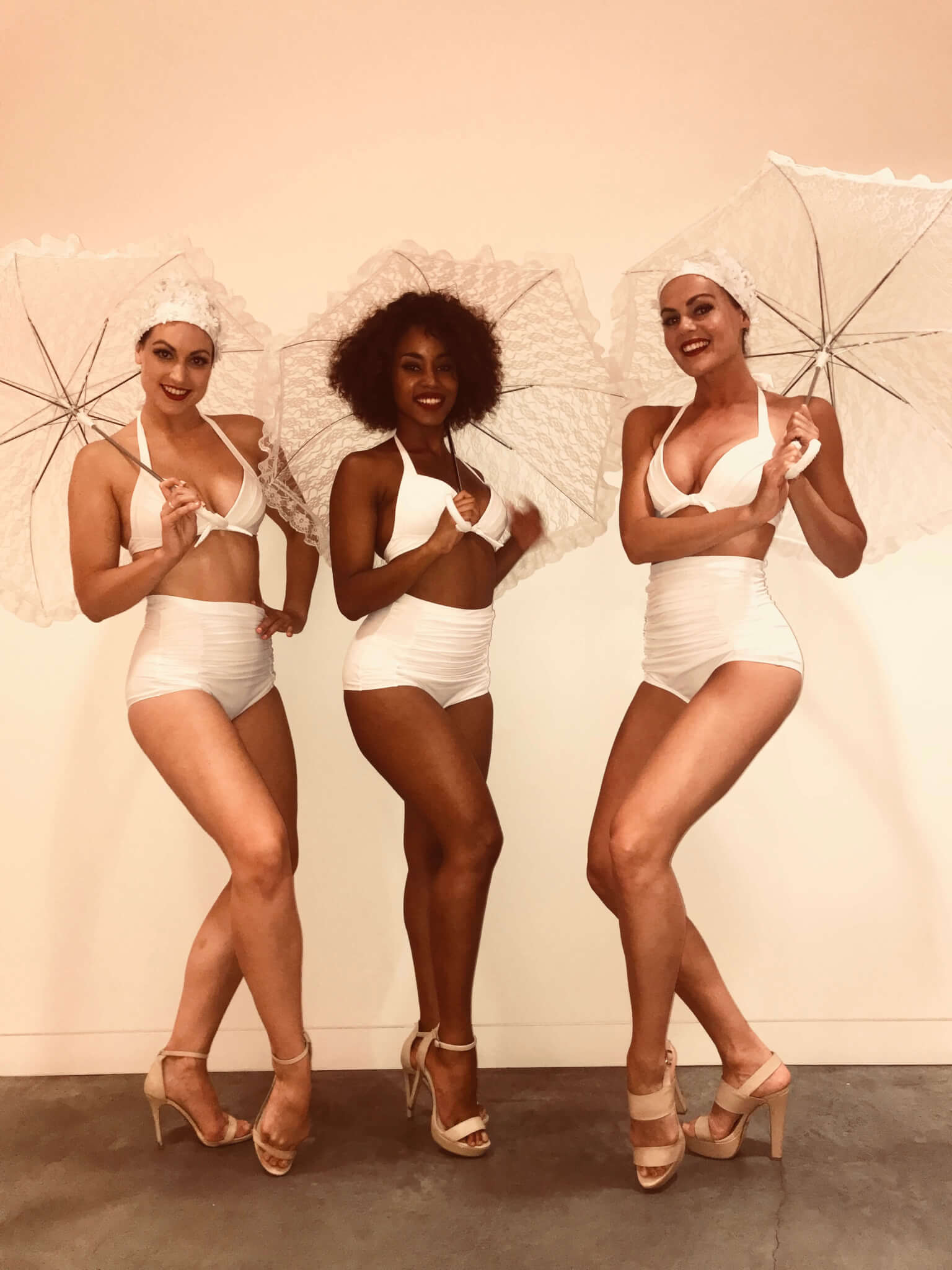 Palm Springs 1950 – Dance until the sun is a distant memory
To complete any good Christmas party you need a great band. Once again the guests danced until the sun was a distant memory, however a night in "Palm Springs" did everyone the world of good.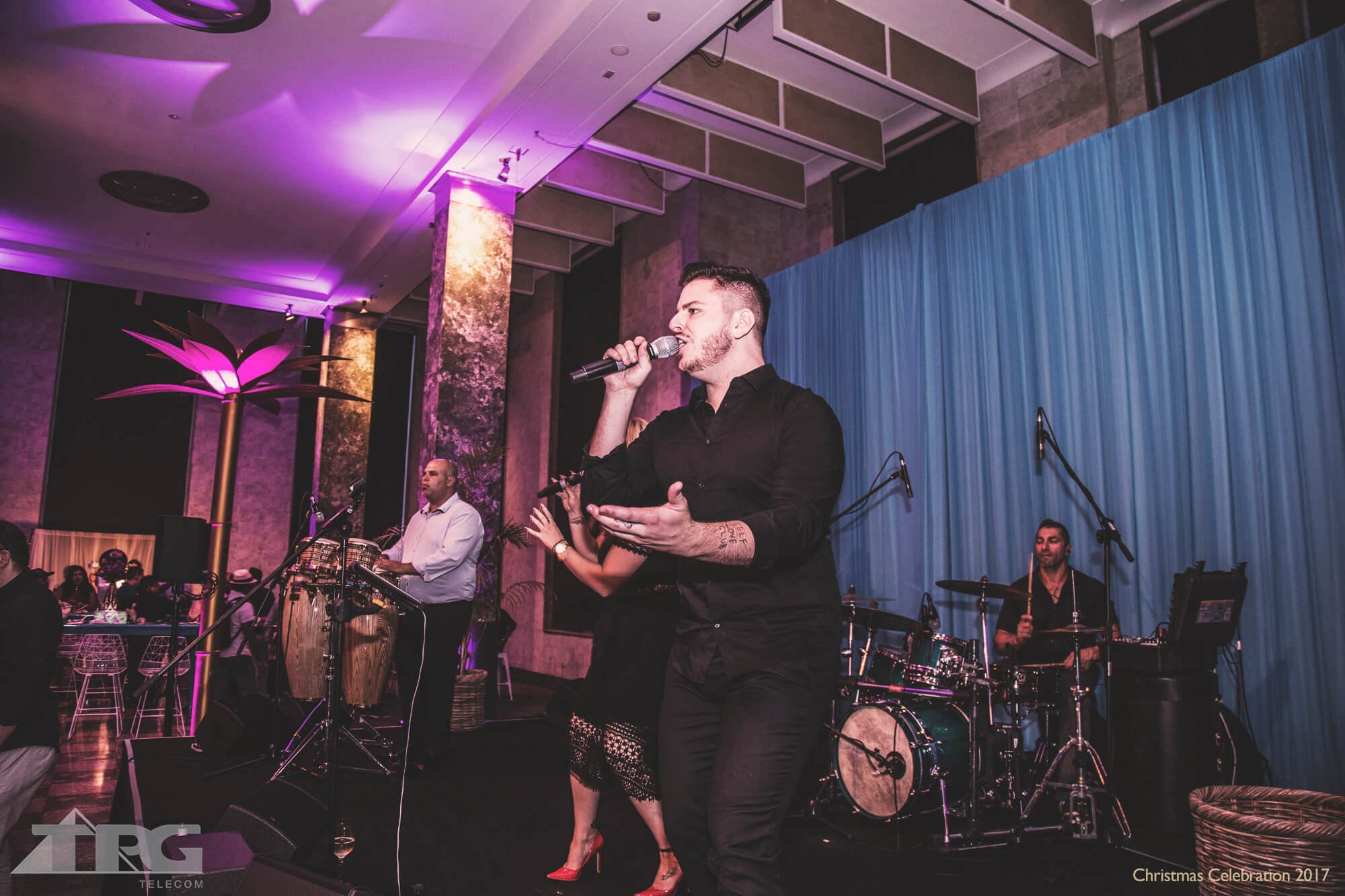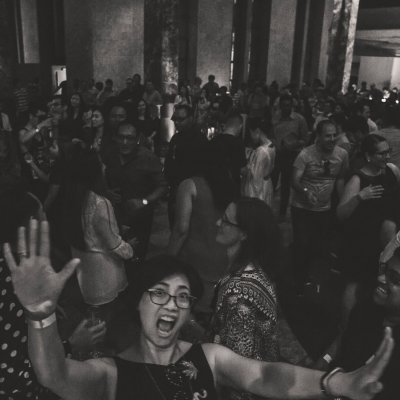 Palm Springs 1950 – other entertainment options
From guys dressed as cactus, to 1950s roller skating girls the Palm Springs 1950 event theme is limited only by your imagination.
Instinct can provide any other following if needed:
I Dream of Jeanie magician & impersonator – dead lookalike (Sydney based)
Roller Girls
1950s pilots and Air hostesses
Vintage paparazzi
Marilyn impersonators
Bathing beauty in Large Martini Glass
Cuban Cabana Boy
1950s ice cream man