Ideas & Insights
Masquerade Ball Ideas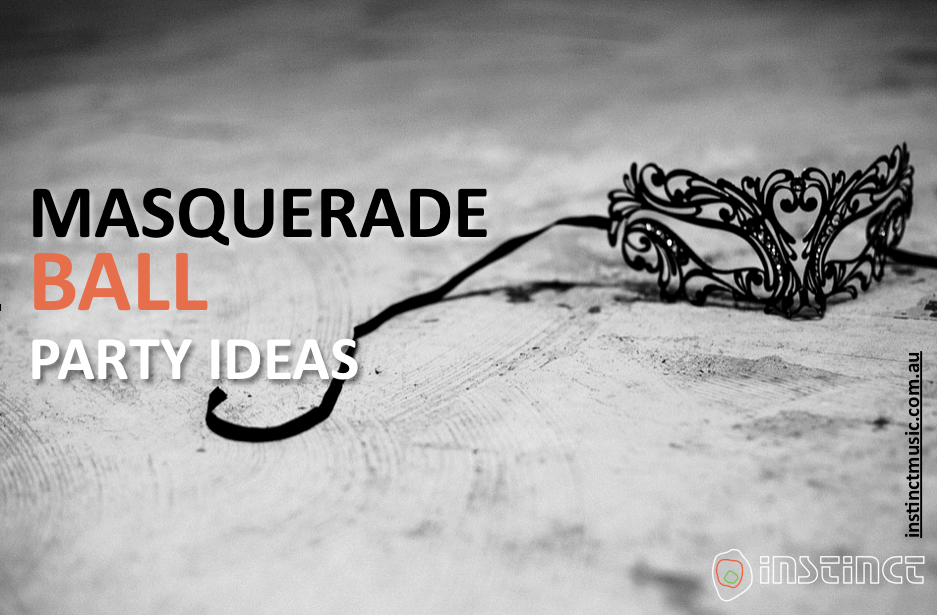 Masquerade Ball Ideas
Masquerade Ball ideas help create an opportunity for event full of elegance, mystique and intrigue. Filled with live music, amazing entertainment and a sense of the wonderful, guests should be inspired and encouraged to participate in fun, activities and the excellent corporate entertainment engaged to ensure the balls success.
"It should be wild, unexpected, amazing and have constant entertainment"
Masquerade Ball Ideas & Planning
Planning such an event is no easy task but nevertheless is a rewarding experience. A ball would always mean a formal affair where everything is proper, and everyone is elegant. Masquerade lends fun to the whole event where everybody can be in character. Like many formal occasions, a masquerade ball is never a minor event.  Want to learn more steps to masquerade ball success.
Keep in mind a masquerade ball is not just another typical party but a major event. A lot of preparation goes into planning for it to be successful both in attendance and compliance.
Ideal for events such as
Get your guests involvement
Not only do guests need to co-operate by complying with the theme but there should also be a good number of people attending the affair. It takes number to create the vibe, mystique, intrigue and sense of  questioning  "Who is under that mask?".  These days a lot of client hire face painters, so the guests or staff don't have the mask to deal with all night!
"The masquerade ball idea is the get have them involved, It is vital to get participation."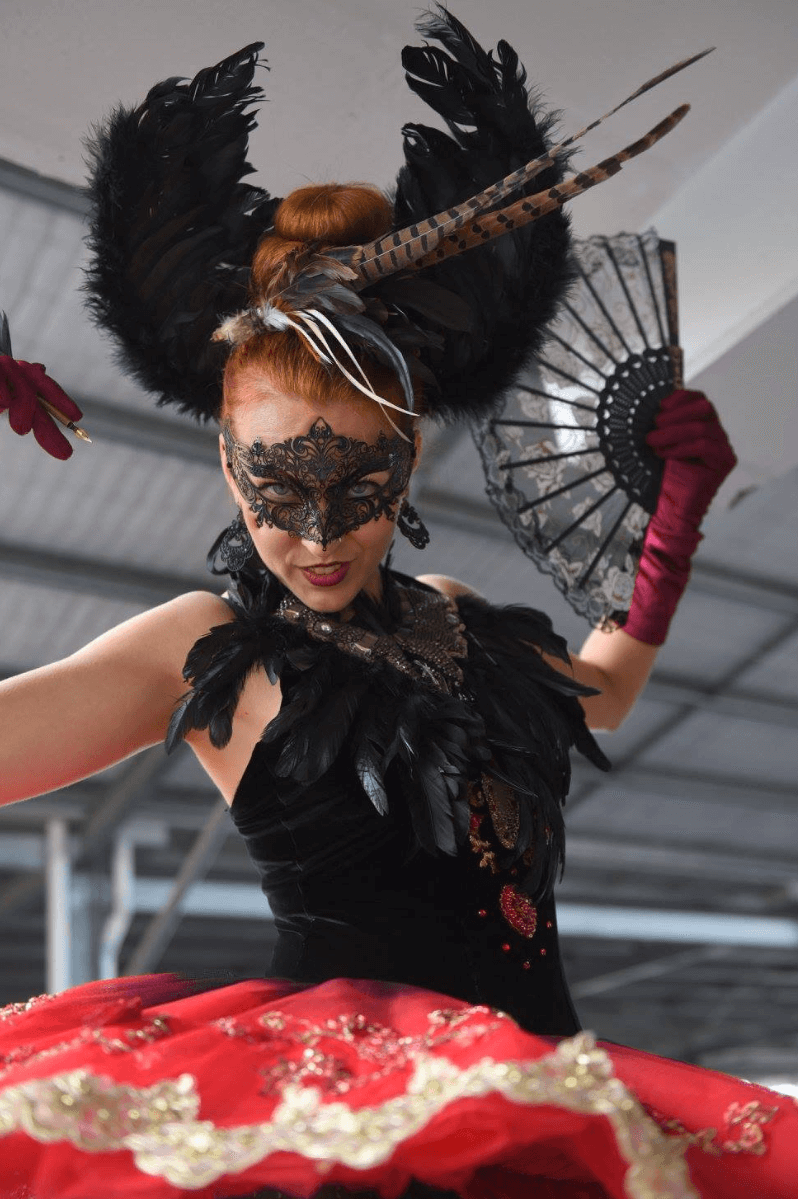 To pull off an great masquerade ball, your guest list must be significantly extended. This is because your guests need to be able to blend into the crowd and remain unidentified until the end of the night. Try to invite a mixed crowd at this moment guaranteeing intellectually stimulating discussions and conversations.
Depending on the size of your guest list, identify a venue that is accommodating. Consider booking a Venetian or Victorian ballroom to add to the ambiance. Art deco themed banquet halls and warehouses may also be a good option. But here, you may require adding some decorations to fit the theme.
Masquerade Ball Ideas & Entertainment
Hire roving entertainment in the form of actors who can play the part of a harlequin, a mime, a juggler, a court jester. Circus performers, ground or aerial circus acts such as Tissu or trapeze. This can help distract your guests revealing identities through the night.
Browse more masquerade theme roving entertainment 
Masquerade Ball Ideas – 
Music
Traditionally, formal dancing has been a major part of masquerade balls. This keeps the guests moving. The longer the masquerade ball guests  ensure their identities remain a secret the better the event Modern balls need not follow the same tradition, but it is worth a try!
However good live music, cover bands or DJ's ensuring the dance floor is full and the guests entertained. 
"Make it a point to supply straws through which your guests can sip beneath the masks."
Browse more Live music for your masquerade theme
Masquerade Ball Ideas & Activities
To maintain the interest of guests and have an enjoyable time, activities for guests can be spaced within the entire event. These have to be well-thought of with considerations to costumes and masks.
Masquerade Ball ideas should  always be memorable for their guests. As the year's pass, photos & video are all that will be left of such an awesome event. The remarkable experience gained from such an event can only be brought about by a well-coordinated event planning.
"Get them involved in their 'masked character" by creating interaction"
Masquerade Ball Ideas – 
Décor
Since the focus of most masquerade parties is costumes and masks, you have the freedom to be minimalistic with your décor. Simple centre pieces and fiery lights can look very elegant in a masquerade event.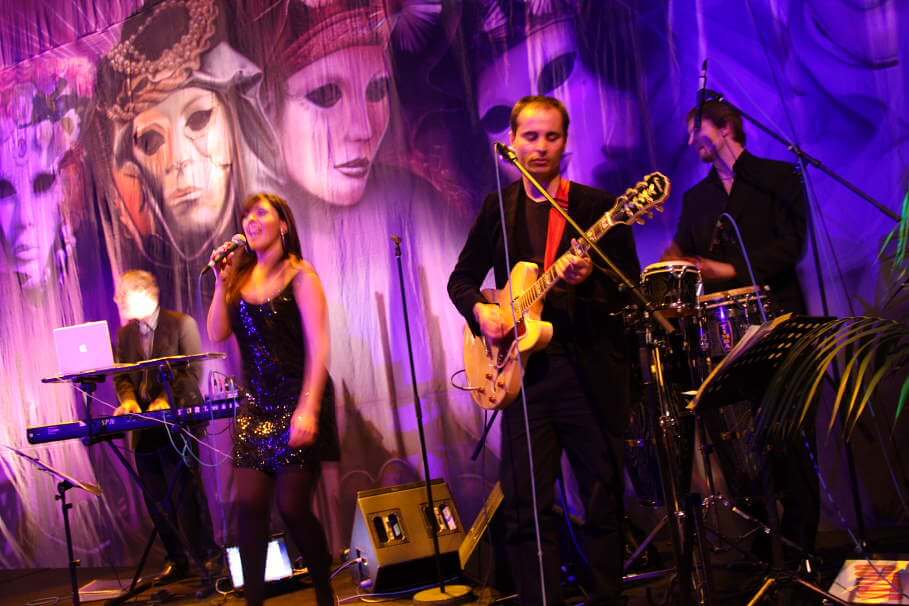 Masquerade Ball Ideas – Refreshments & Drinks
The heavy costumes and Venetian carnival masks may make the guests feel hot. Make sure your party includes refreshments and drinks.
Masquerade Ball Ideas – 
Your Invitation
It is important that your invite does not get confused with just another costume party. Make sure it spells out what the theme of the event is and clarify what the dress code is. You may even send your invite in the form of a miniature white masquerade mask that not only looks impressive but also lets you get your point across.Before you host your event, read up about masquerade etiquette and plan the midnight unmasking. With some basic research and advanced planning, you will be able to host one of the most memorable parties of the season.
Masquerade Ball Ideas – where did they begin?
Masquerade ball parties or the use of masks or masques at a gala dinner, functions or corporate event.  They have their origins from a folk tradition in Europe where gift bearing players wearing masks would call on a nobleman to mark an event.  These players would be dancing and singing in the nobleman's halls and encourage spectators to join in.  In the end, they would remove their masks to reveal their identities.
Masquerade Balls parties developed in Italy during medieval times flourished in the 16th and 17th centuries as a courtly entertainment in celebration of a dynastic event.

Masquerade Ball Ideas and Royalty
It involved music and dancing, singing and acting, performed on an elaborate stage with equally elaborate costumes and masks. Some royalties which had the acting bug like Henry VIII, Charles I, and Louis XIV played as masquers in the masques at their courts, hidden behind masks. The spoken and singing parts, though, were done by professionals.
Sadly the masque is the artistic form from the Renaissance that is most alien to modern audiences today. In the 90's, Masquerade Ball Entertainment had a resurgence in popularity. The theme has been popular in contemporary New Year's Eve celebrations.