Ideas & Insights
Event Theme Idea's | Grammy Awards
Grammy Themed Party Ideas
One recent client ( a large successful software company) engaged Instinct to deliver it's annual gala event. Having worked with this client over a number of years, Instinct suggested the "Grammy awards" as the event theme.
Taking a leaf out of the playbook of one of the biggest awards nights on the global calendar made complete sense. It gave us content ideas for digital screens as well as a familiar format around which to contract the event flow or run sheet.
Grammy Awards Theme Event – Guest Arrival
When guests arrive at any event, there is expectation.
They have received an invitation, with a promise of the theme and related excitement and glamour.
Appropriate "Rock Star" roving acts were utilised to deliver the initial excitement and create great "Selfie" moment for guests.
In this instance Britney and Prince impersonators were utilised.
Other roving impersonators available from Instinct cold have included Kylie Minogue, Michael Jackson, Robbie Williams, Lady Gaga, and many more.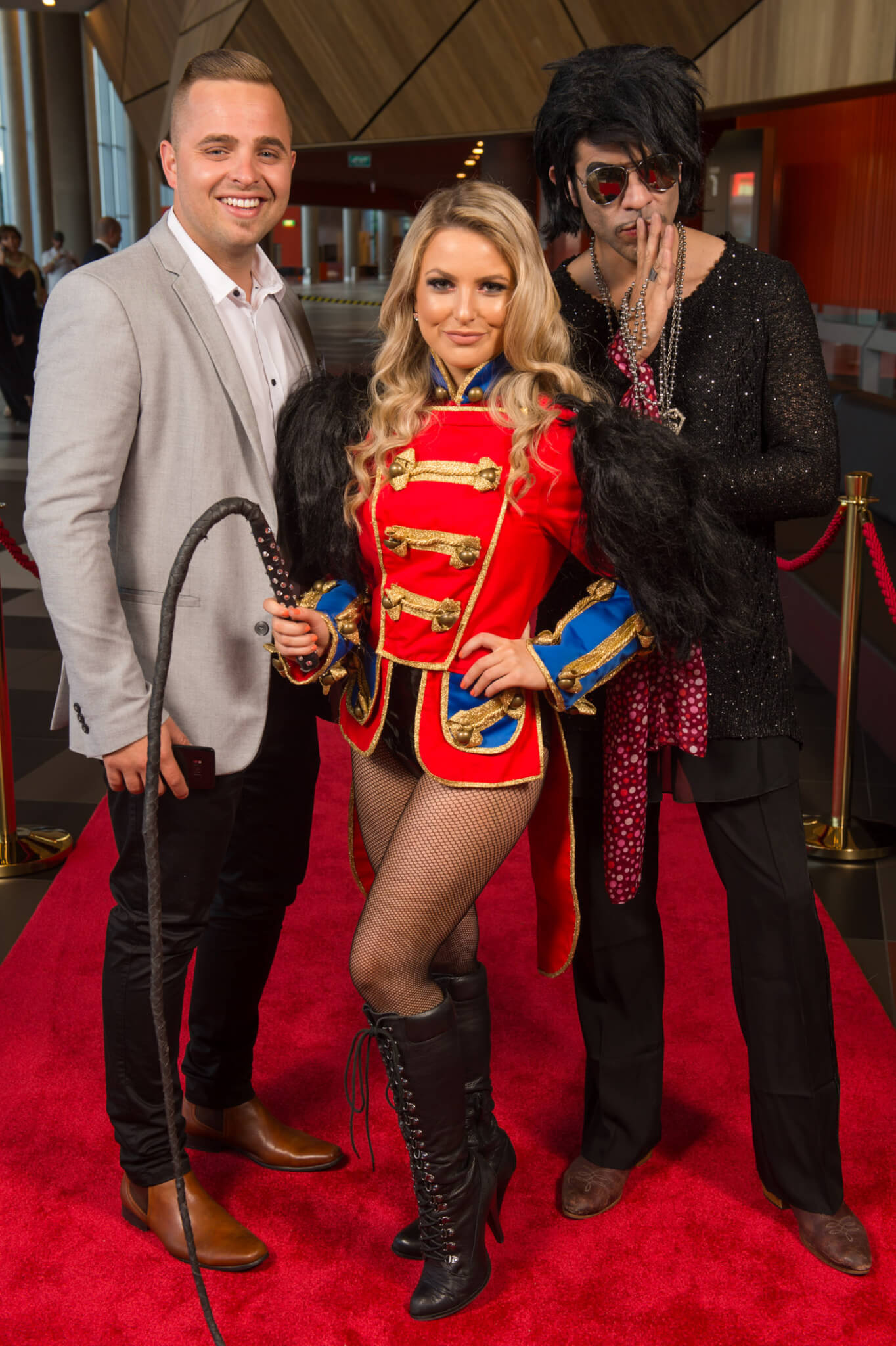 Grammy Awards Theme Event – Room Styling
When guests enter a room for an event they should experience a moment where they feel both special and excited. The room should deliver anticipation of things to come.
Instinct delivered table styling and centerpieces, complete with a gild record and floral arrangement on each table. Matching arrangement were placed on the plinths on the stage
The main focus was the large screen offered in the Plenary at MCEC, which featured videos footage of past "Grammy" moments. This provided the ideal "video wall paper" between formalities and Live performances.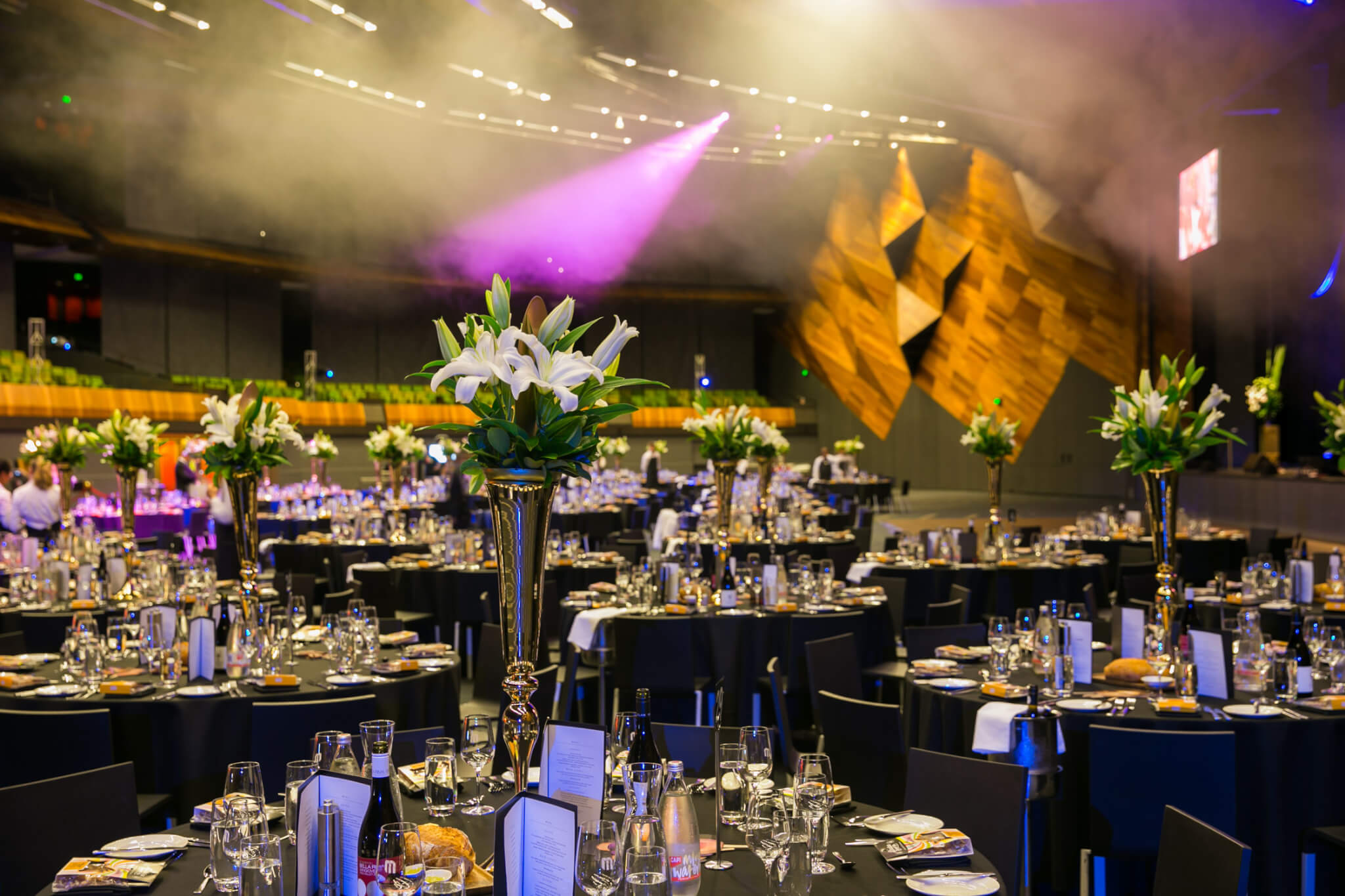 Grammy Awards Theme Event Entertainment | Opera for the opening act
The company was lucky enough to have a class opera singer in the ranks of staff. The performance was fantastic and the fact he was "one of our own" gave the audience a real kick.
Grammy Awards Theme Event Entertainment – OZ GIRLZ™ | Feature Performance
The Grammys as an event theme of course lends itself to BIG performance numbers. The Oz Girlz™ did not disappoint. They owned the stage throughout their performance, and cemented themselves on there Australia corporate feature show market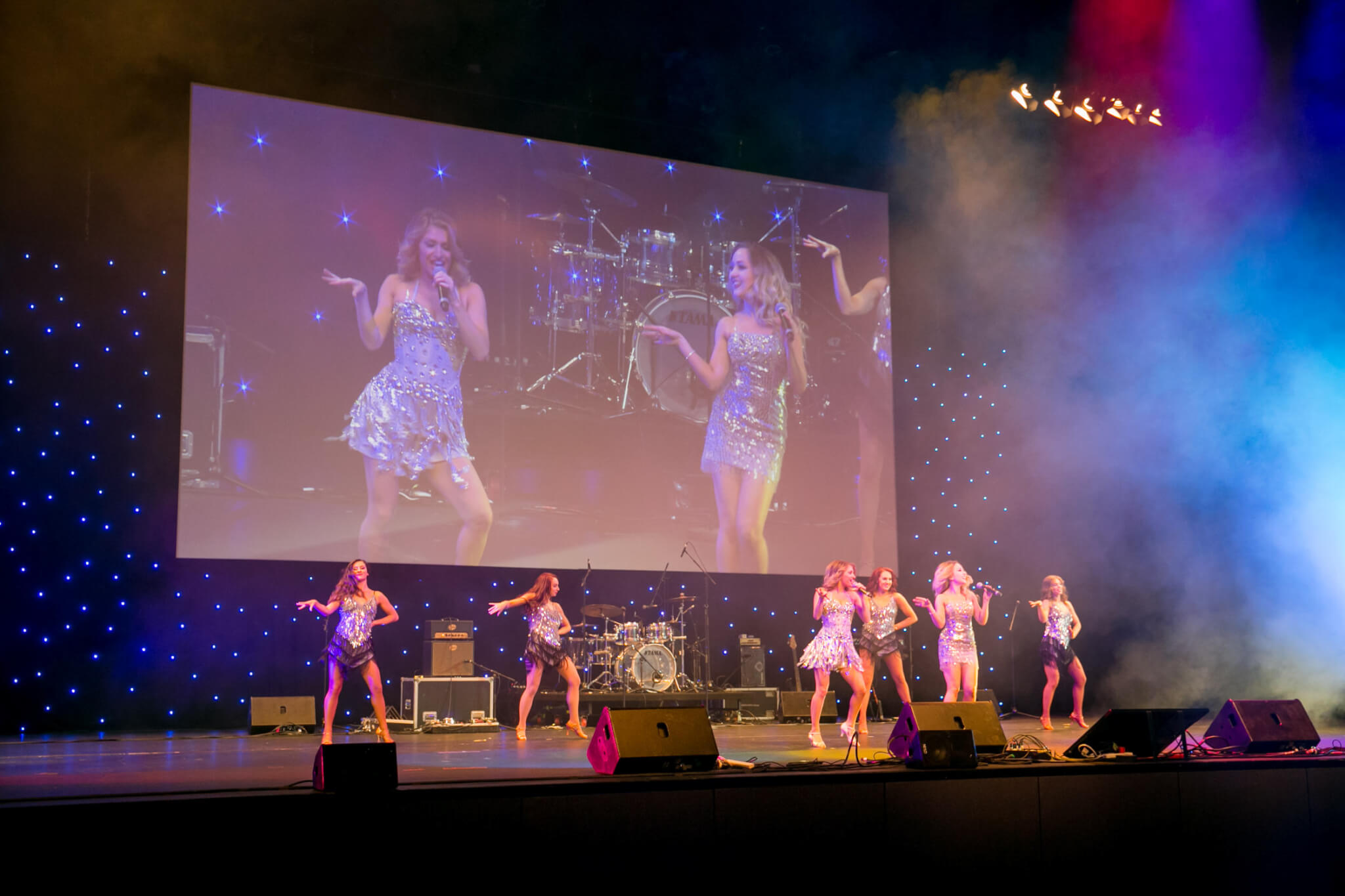 Grammy Awards Theme Event Entertainment | WICKID FORCE | High Energy
Wickid Force took to stage for the next high energy performance, and for 10 minutes the house shook! This super fit break dancing group provided once again why they are the number one break group in Australia.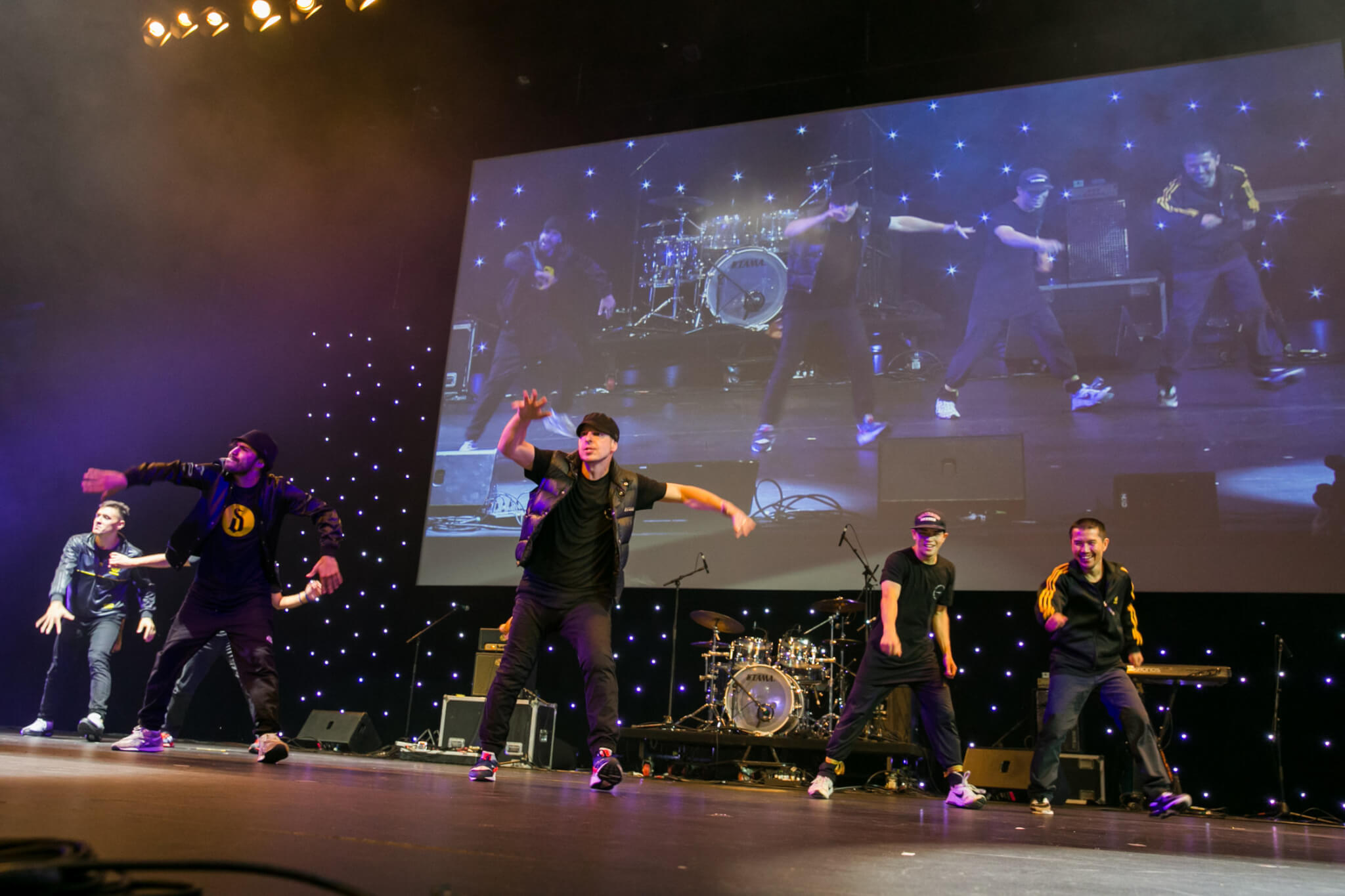 Grammy Awards Theme Event Entertainment | SUPER SOUND | Cover Band
Of course no music themed even could get away without a band ensuring the dance floor is used appropriately. Nothing beats a great cover band for a corporate event. It delivers a big bang for your event spend, and offers variety of music to suit the audiences tastes.
Super Sound cover band featuring Phil Ceberano had the job and ensured many danced the night way.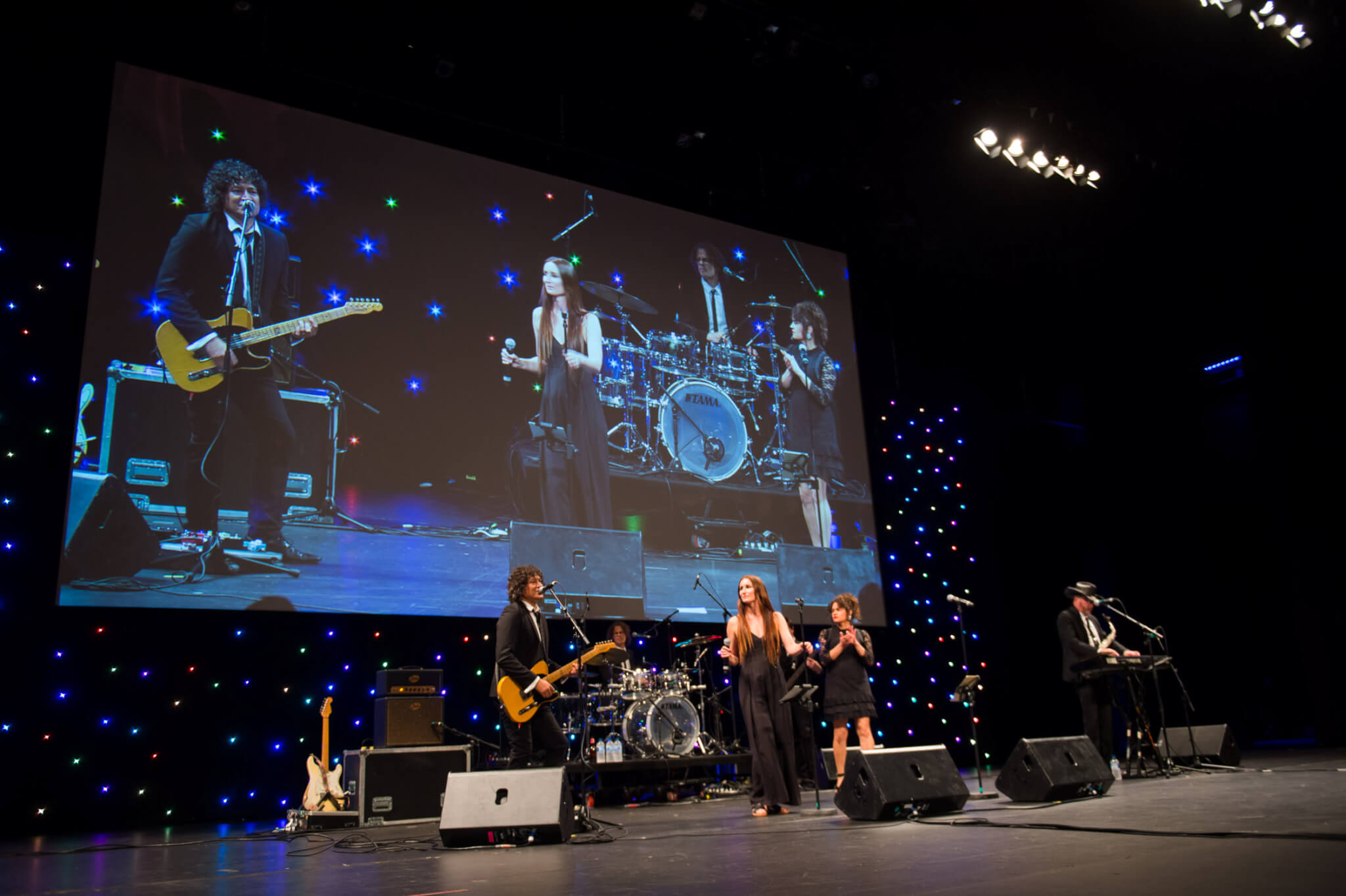 Other cover bands ideal for Grammy Awards Themed Events include…