Ideas & Insights
Bling Themed Events
It's only a few years since the "Moulin Rouge theme", "Black & white Ball" and of course "Hollywood" and now you (the committee) have pick this years theme !!?? Gulp.
It's never easy, however the task must be done.
Turning to the corporate event & entertainment specialists, a prominent healthcare company engaged the services of instinct.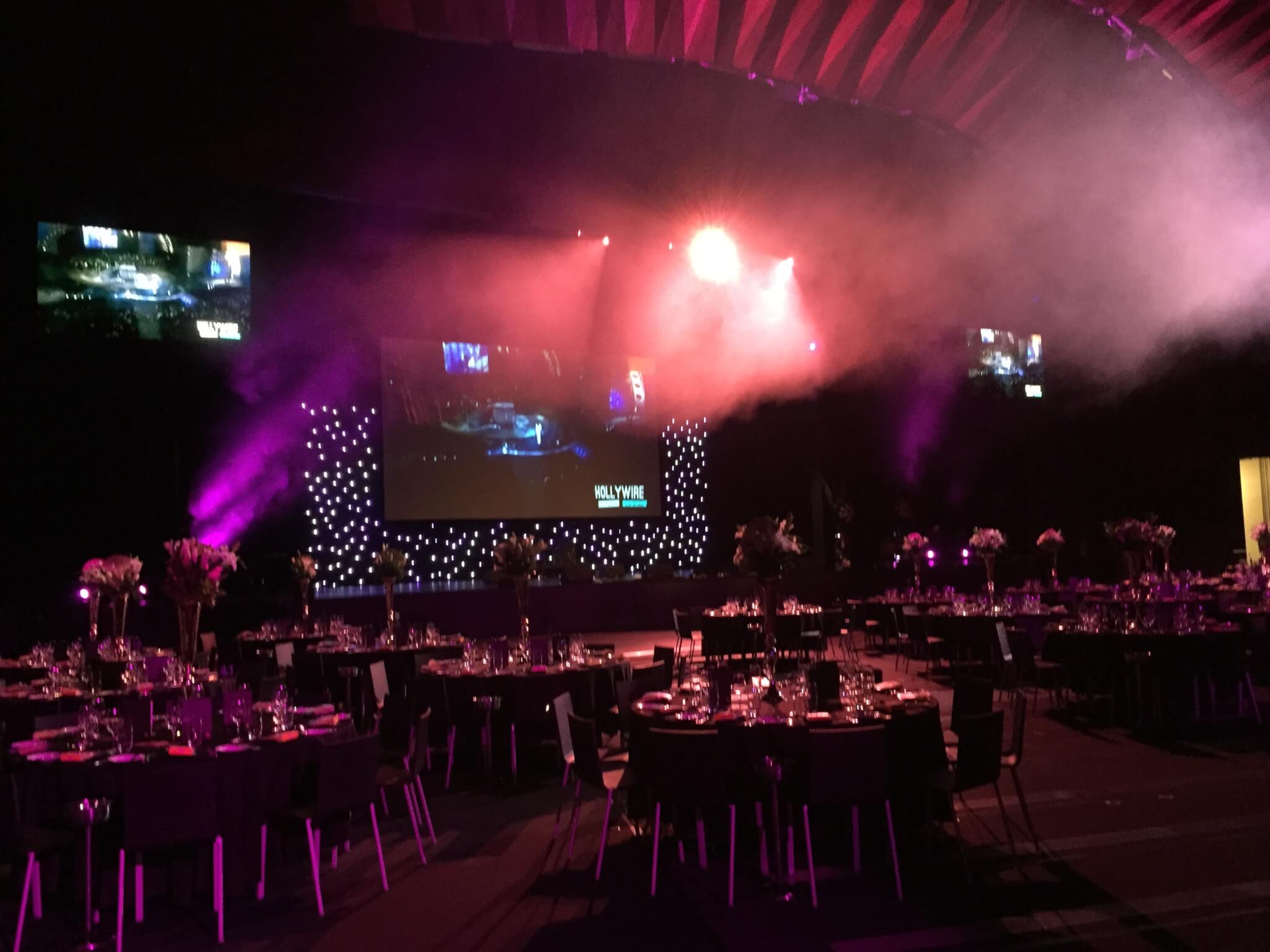 Corporate Event Theme | BLING
Turning away for the standard themes, instinct offered up BLING!
Its shinny, new and fresh.
Grabbing the theme with both hands, we then focused on the guests experience.
Bling "I need an MC" Master of Ceremonies Role
Few can forget the cool Bling that came through our screens in the form of Ali G.
With our very own Faux Ali G master of ceremonies man, Dan Tusia meant the green room took on a whole new meaning!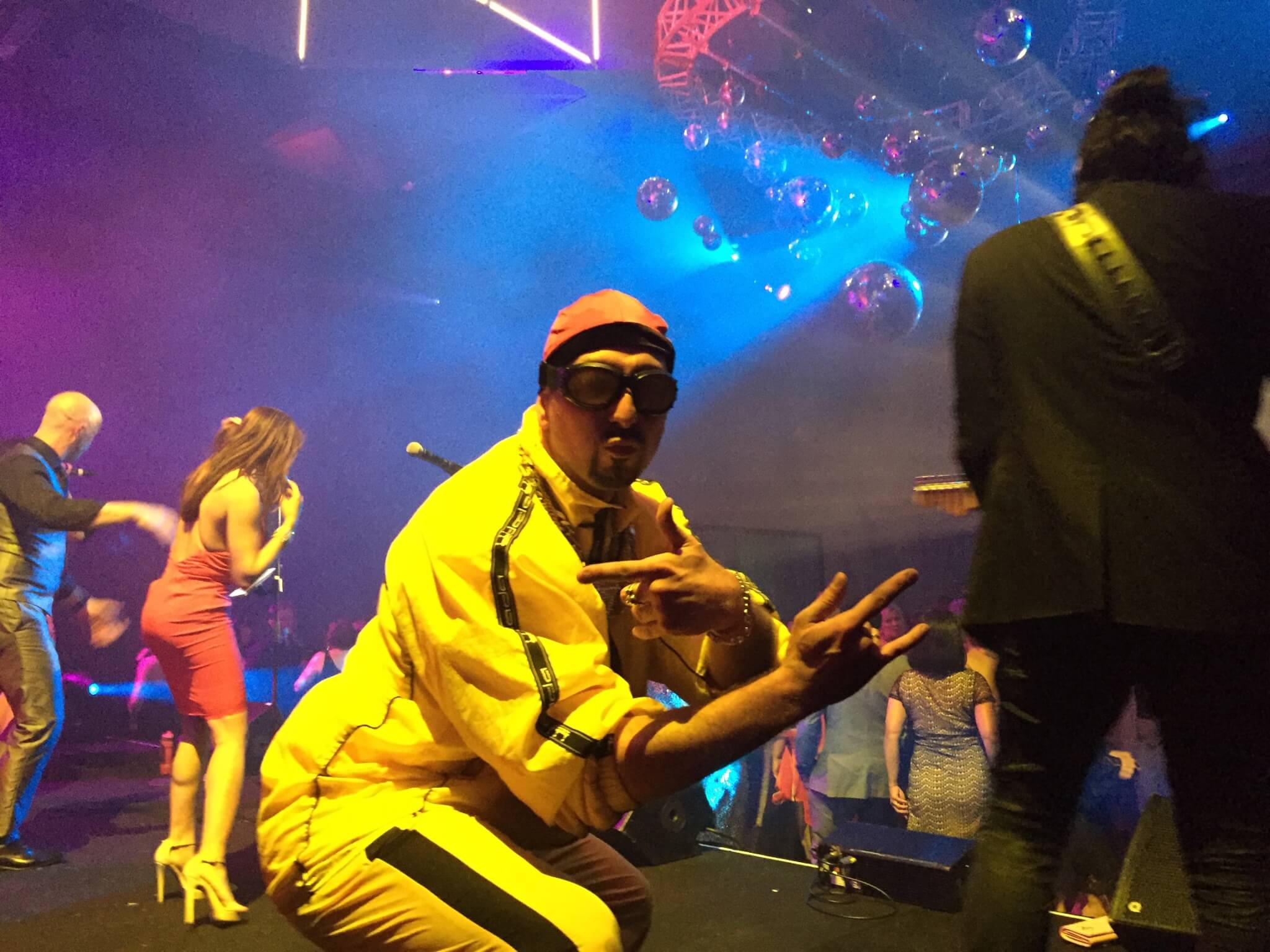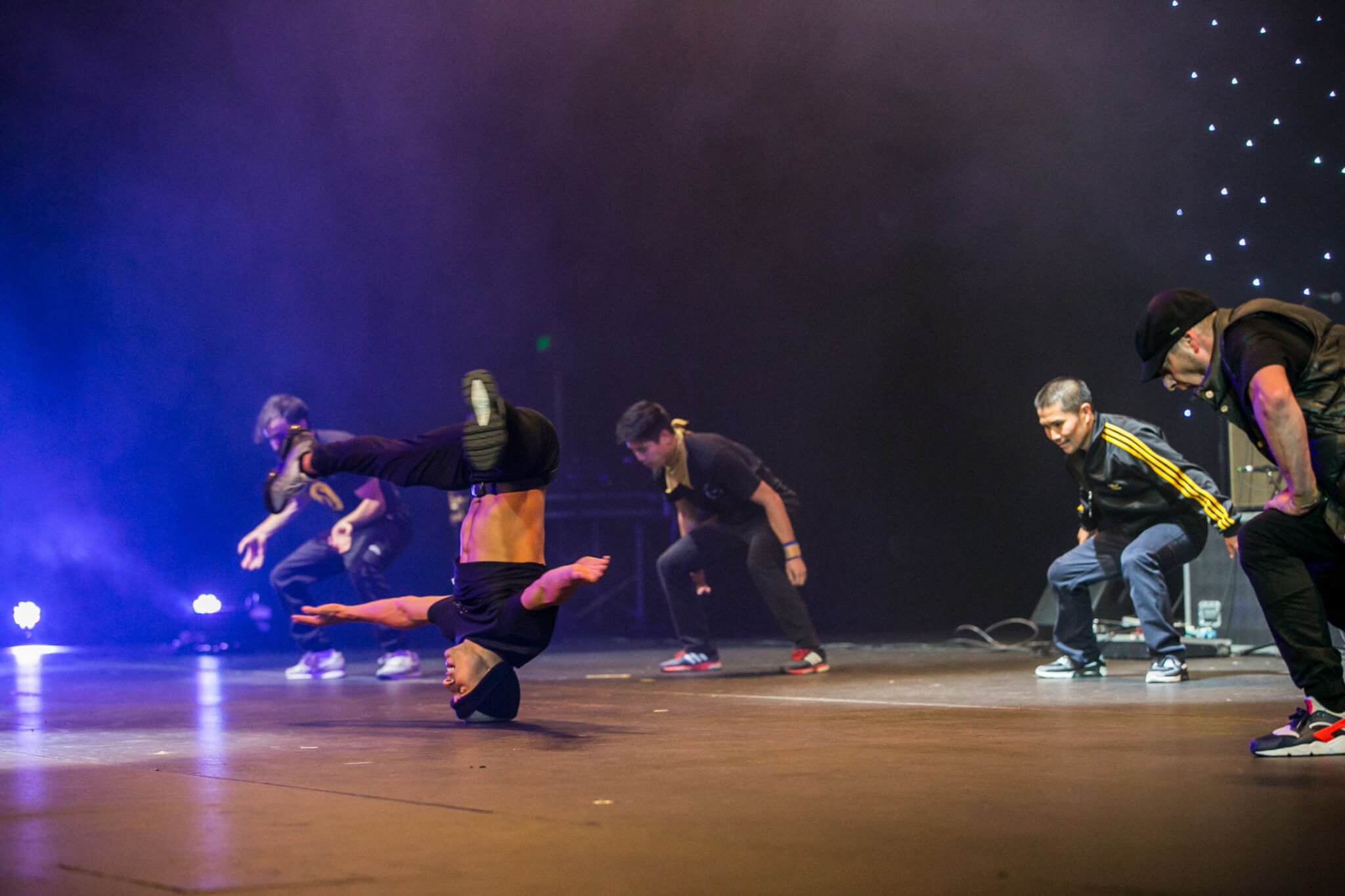 Bling Event Theme | WICKED!
What better way to get the dance floor up and jumping and energy up in the room that a performance by World Class hip hop break dancers – WICKID FORCE!
Right on theme this amazing crew knew how to deliver the BLING and Spin!
OZ GIRLZ | Bling & Shine
After further formalities the dance floor bursts to life as soon as the OZ Girlz commenced their show. Bringing the bling in sparkling, encrusted dresses, the girls were a knock out.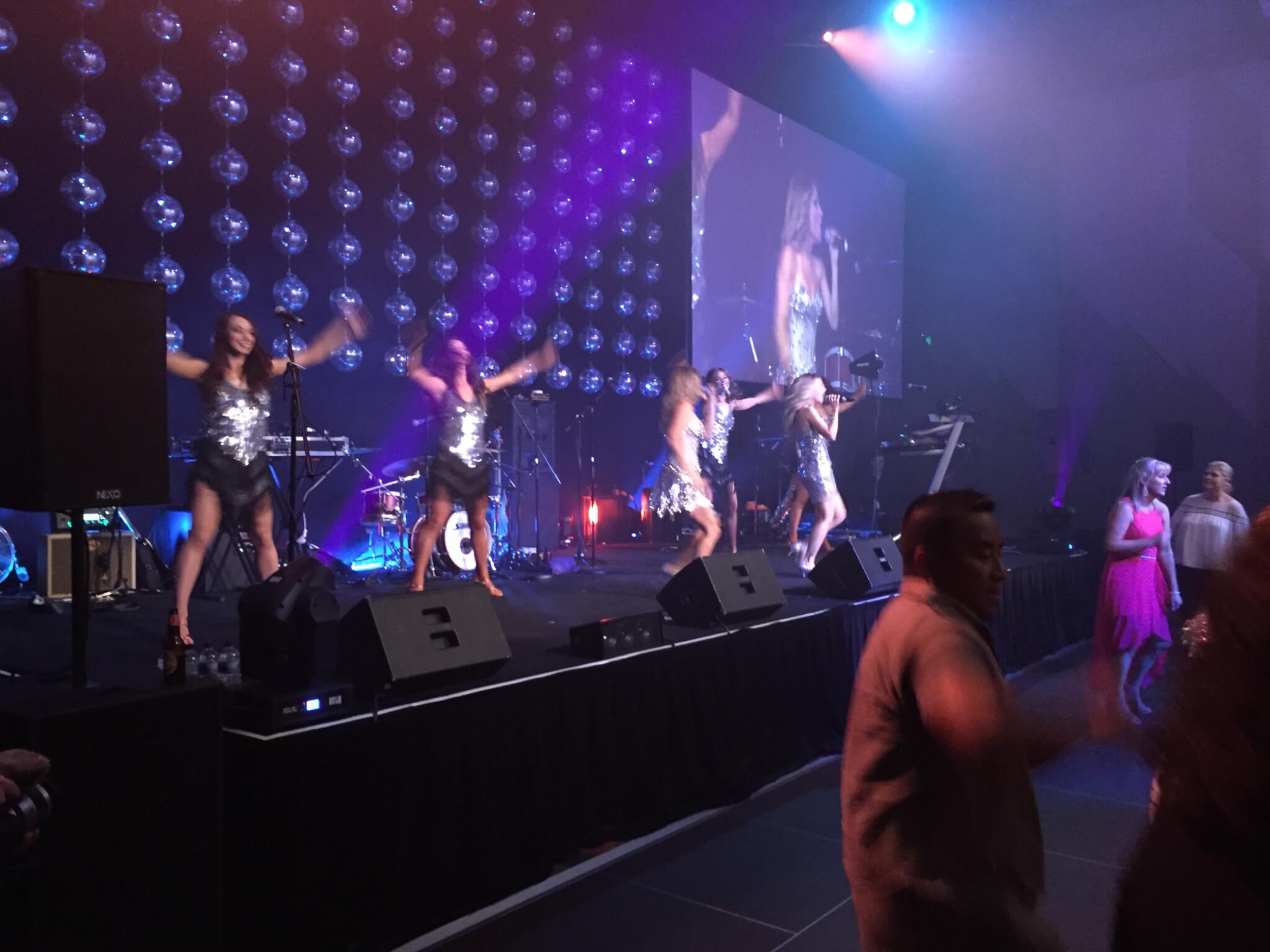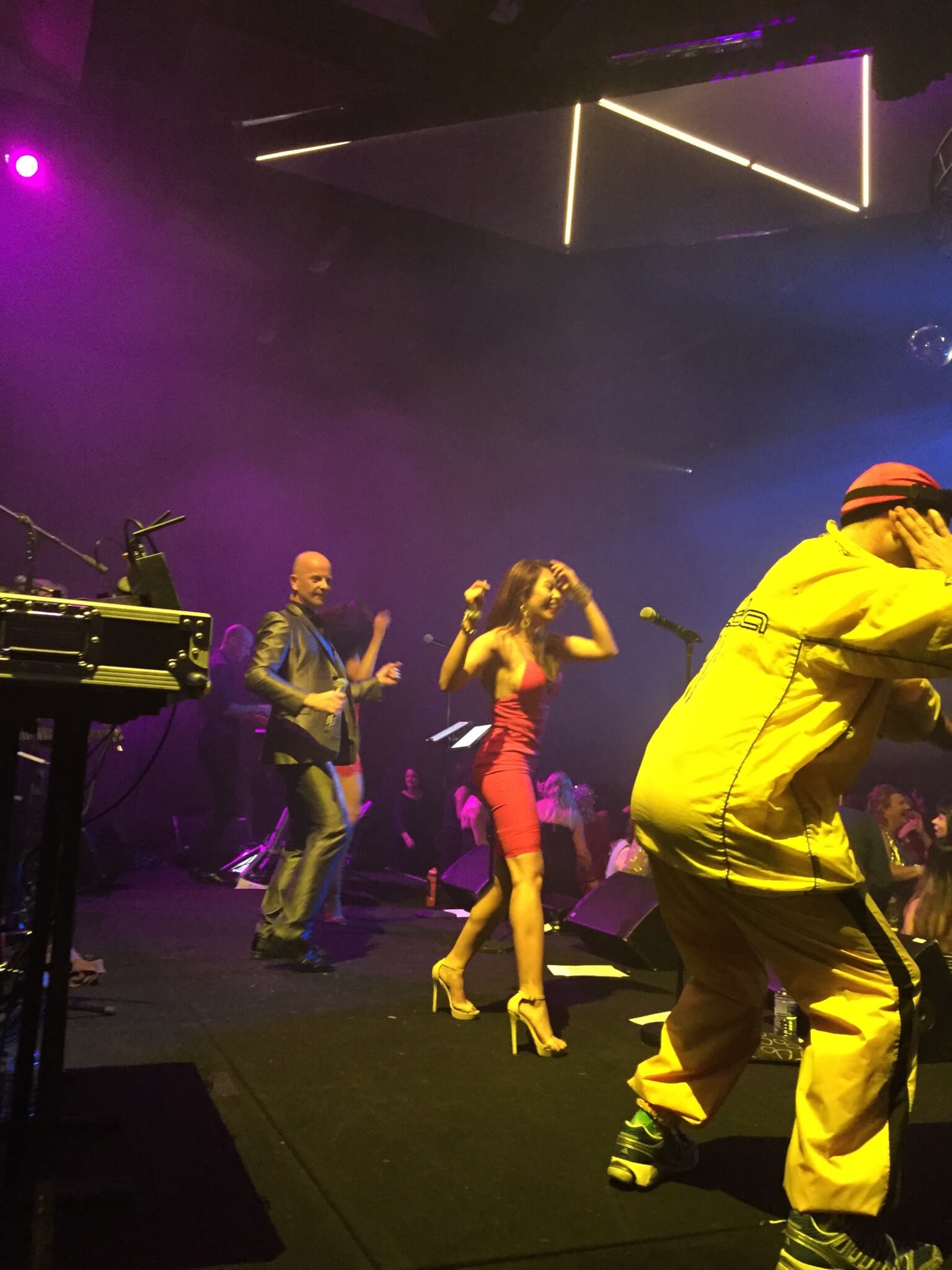 DJ Sam Sax, "Blings" his own sax!
Between proceeding DJ Sammy sax brought the tunes to keep energy and excitement up.
Chunky Jam | Bling & Sing
Once the formalise were over it is time to dance. Back for another year Chunky Jam 10 piece took to the stage to complete some seriously BLING entertainment.
Once again the CEO joined the band on the stage and performed a few songs! Very cool indeed.
What corporate event theme are you going to use for your next event?
 Need a hand with some ideas?
…Call us