Ideas & Insights
Alice in Wonderland Themed Event
Alice in Wonderland Themed Event
Every so often a company like Crown Melbourne needs to treat it's VIP event customers and remind them why Crown is still the number one destination for quality events in Melbourne.
Tasked with creating an event NOT to be missed, Instinct was engaged (in conjunction with Staging Connections) to help create such a night. All parties involved contributed to an amazing event, enjoyed by staff and guests alike.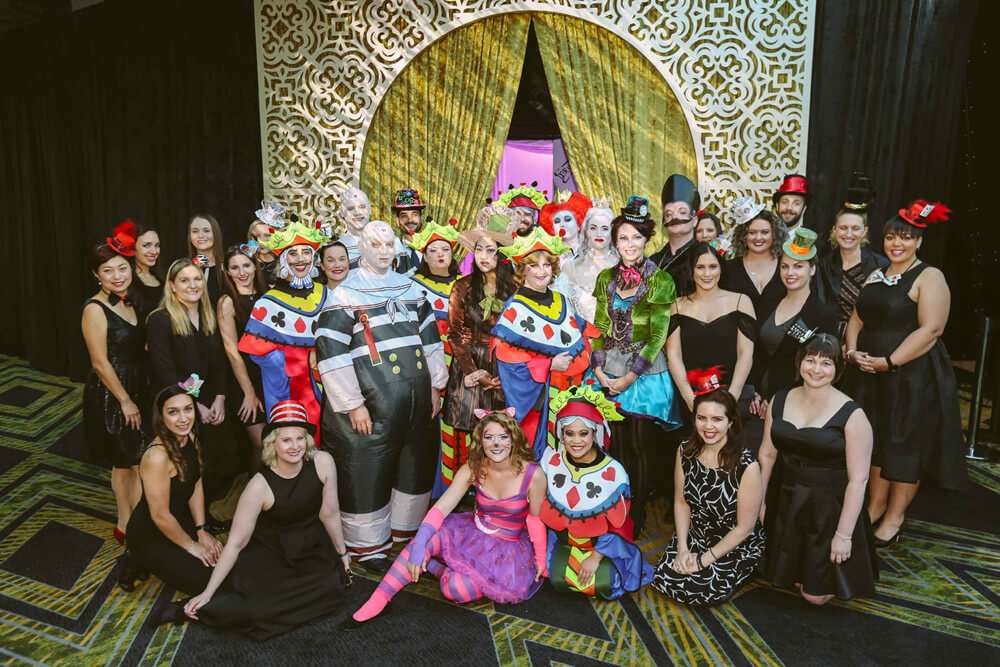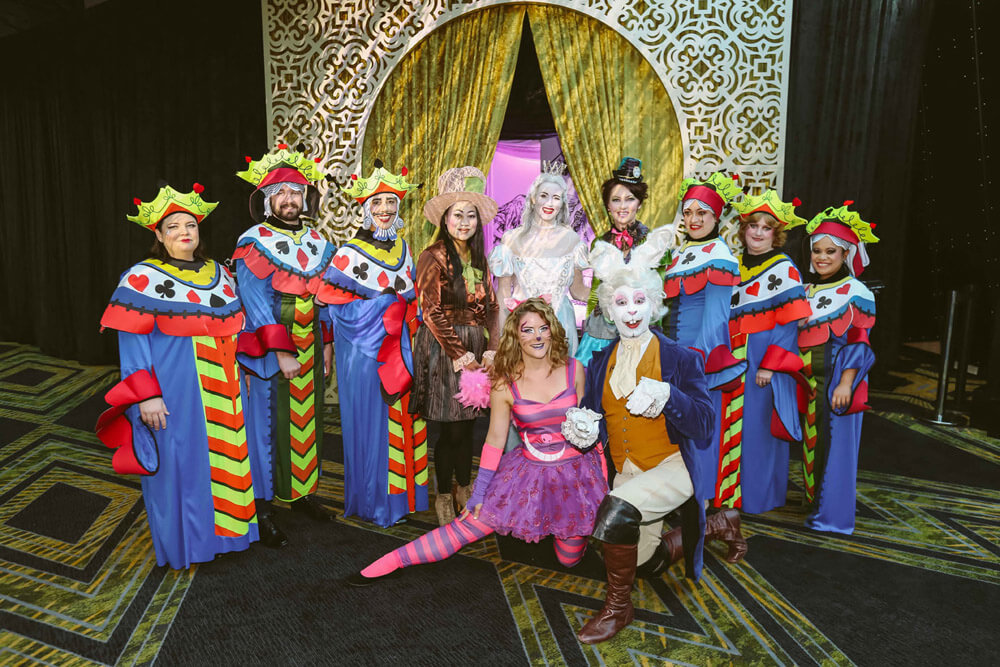 Alice in Wonderland Theme – Get in Character
As part of this amazing event, Crown staff wanted to "get into character". To help them with this Instinct engaged professional make up artists well versed with the characters and with the capacity to get the staff into "wonderland" quickly.  The combination of costuming and make up lifted the team, and made a MASSIVE impression on their VIP guests.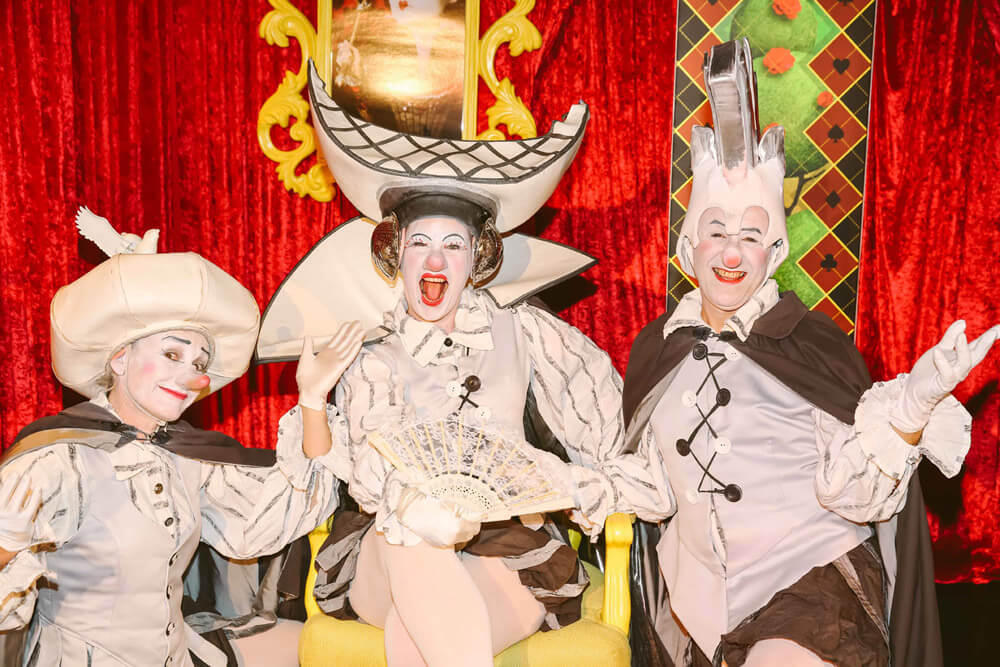 Alice in Wonderland Themed Entertainment
Wonderland would not be the same without of course, its famous characters.  Simple costuming was not going to cut it, so Instinct's amazing Alice in Wonderland performers came together.
White Rabbit
Advanced prosthetic's were used to create the White Rabbit. Indeed this process takes some 4 hours to apply prosthetics and make up.. so no wonder he was late for at the very important date.  Rabbits role was that of primary host. Combining comedy  , wit and of course lots of yummy carrots, Rabbit was a massive hit.
Alice in wonderland (herself)
OK, so we cheated, we supplied 2. Alice (blonde) was supplied for the entire event, to welcome guests, eat at the table with them, enthral them with her adventures (of course, all in her mind) her ability to stay in character confounded and enthralled, guests,  However, when the after party kicked in, we had Dj Clare dressed as Alice (2) – to keep the dance floor full and wondrous wonderland vibes going.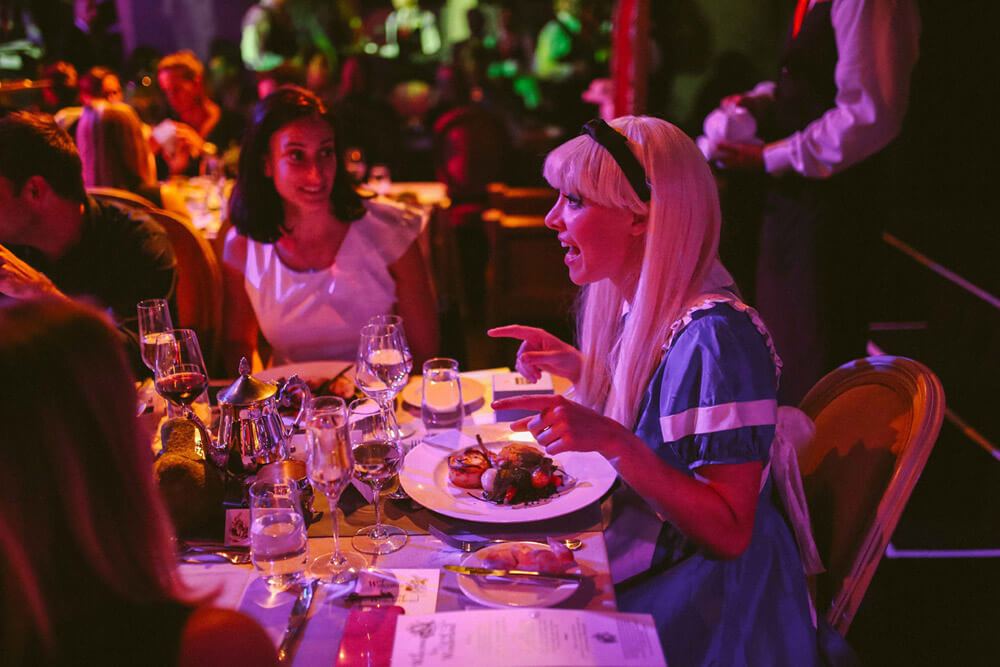 Mad Hatter
Combing magic  and some extremely orange eyebrows, the mad hatter is of course am just for this theme. as always high quality entertianment acts as glue to bind guests & styling to the theme.
Curious Procession
Simply weird and wonderful the curious procession performers specialise in mine, silent entertainment through synchronised movement.  Ideal for the meat and great areas on arrival and through ought the night.
Custom Creations – song and dance
While the roving performers helped deliver the theme, a suitable song and dance number to create a highlight was closed. Lead singer for Forever 80s and Oz Boz, Richard Swanson was selected. working with his team a choreographed "Wonderland" performance was created to deliver a post meal highlight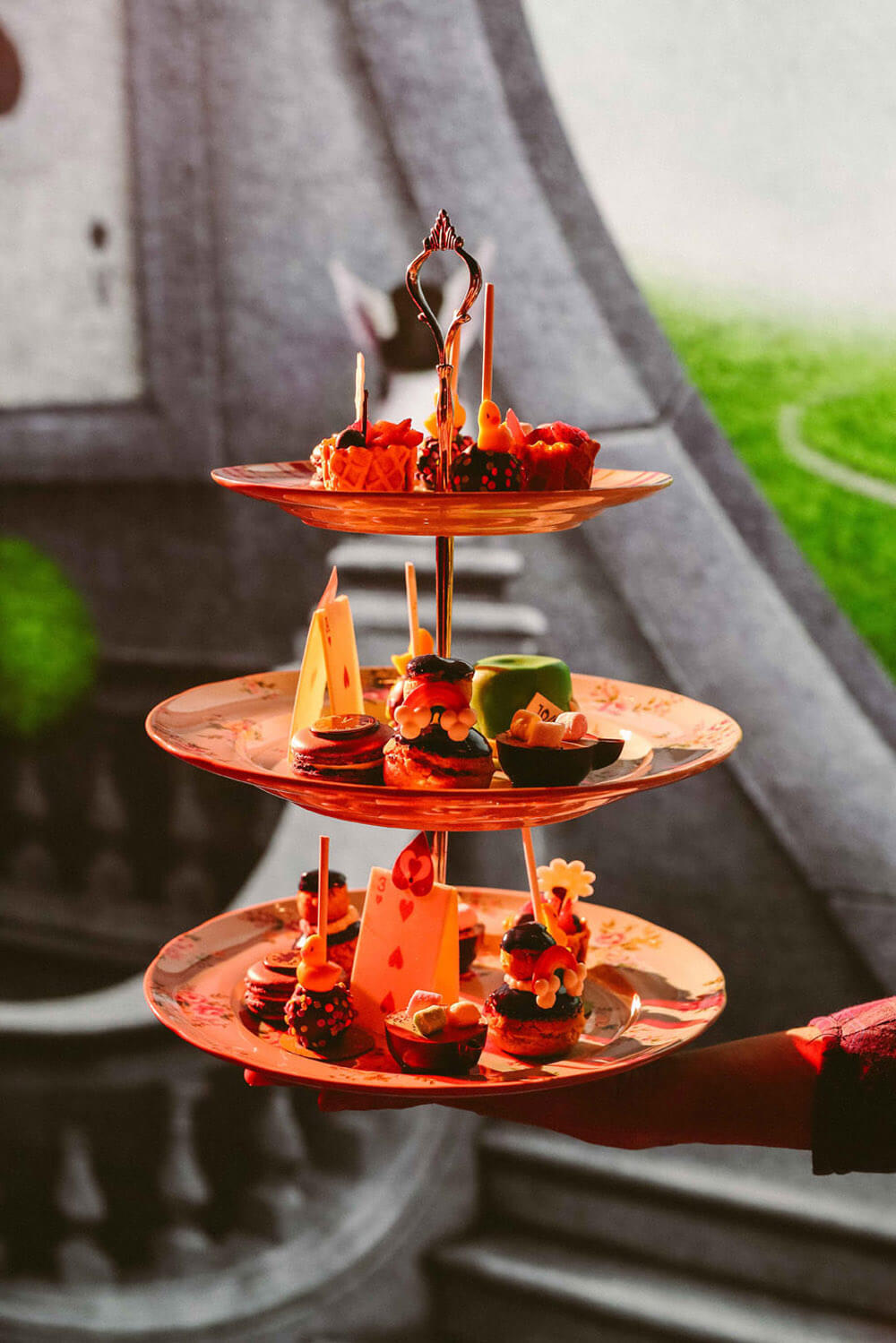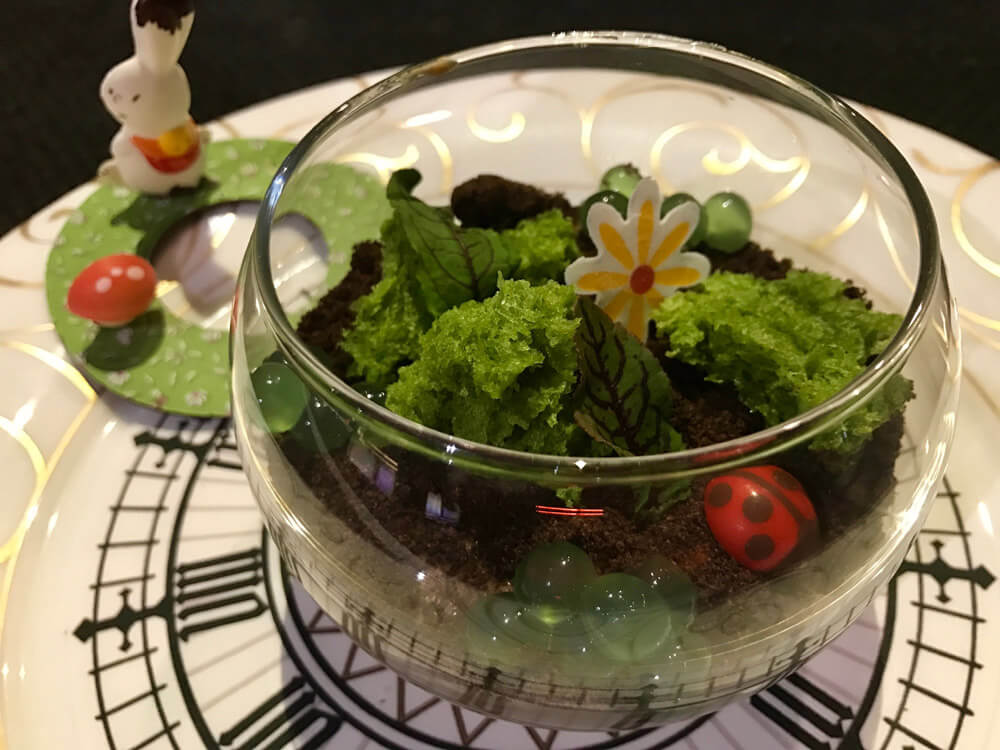 Alice in wonderland – set design, styling and room theme.
Staging Connections pulled out all the stops on this event. Studio 3 at Crown was absolutely transformed in a way not seen before. Every detail was taken care off, down the smallest detail.  Crowns kitchen then took the event to the next level with food presentation not to be matched at any event.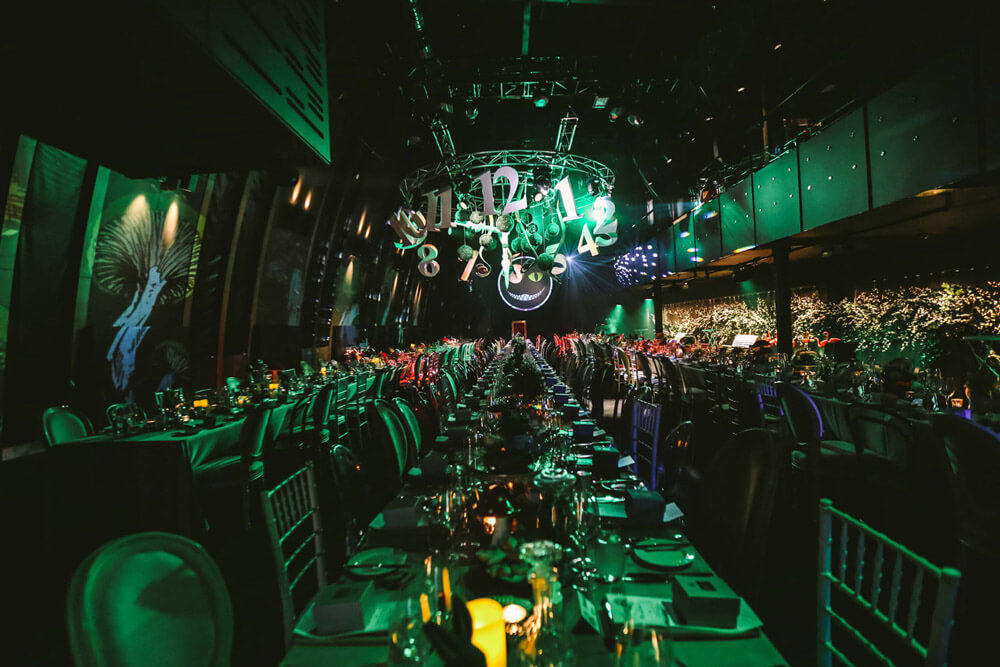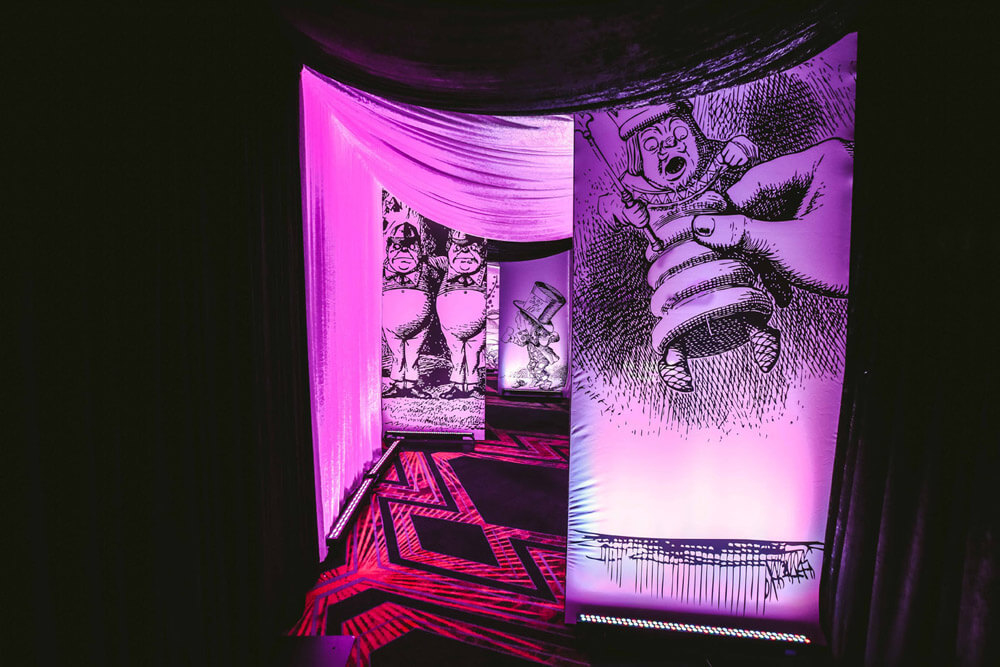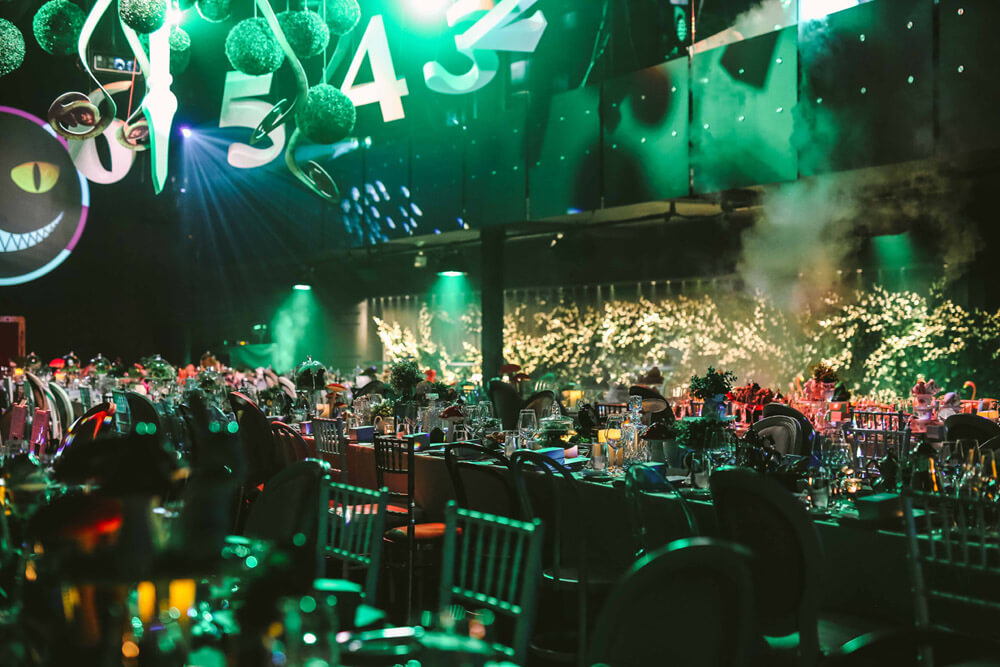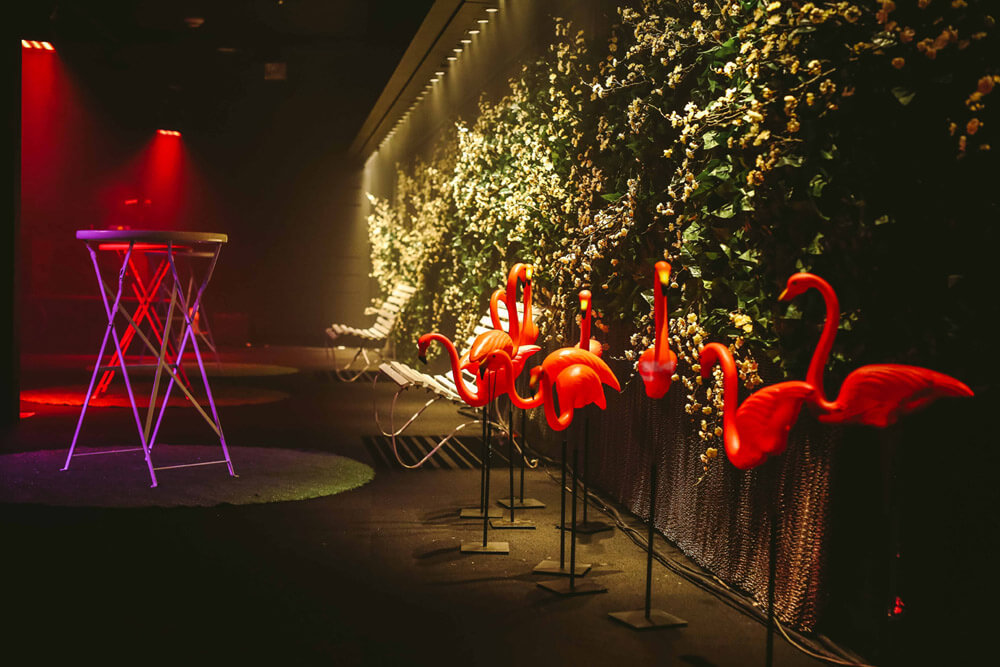 Instinct Video Production
Instinct  in-house TV production facility was brought in to capture this event (see video on this page) Instinct now offers event clients stellar videography packages including multi camera shoots and high quality editing.