Ideas & Insights
T20 International Cricket

What is T20 to Twenty20
Twenty20 cricket
, sometimes written 
Twenty-20
, and often abbreviated to 
T20
, is a short form of 
cricket
. At the professional level, it was originally introduced by the 
England and Wales Cricket Board
 (ECB) in 2003 for the inter-county competition in England and Wales. In a Twenty20 game the two teams have a single 
innings
 each, which is restricted to a maximum of 20 
overs
. Together with 
first-class
 and 
List A
 cricket, Twenty20 is one of the three current 
forms of cricket
 recognised by the International Cricket Council (ICC) as being at the highest international or domestic level.A typical Twenty20 game is completed in about three hours. Each innings lasting around 75–90 minutes and a 10–20-minute interval. This is much shorter than previously-existing forms of the game and is closer to the timespan of other popular team sports. It was introduced to create a fast-paced form of the game which would be attractive to spectators at the ground and viewers on television.
T20 – Why is it so popular?
The style of entertianment could that T20 offers has morphed into something resembling baseball. Loud music, dancers, loads of colour and "razzamatazz" make this for m of the game appealing to families. largely played in a day/night environment it also means spectators can come after wok and be home at a responsible hour.  This combination has seen the popularity of T20 skyrocket.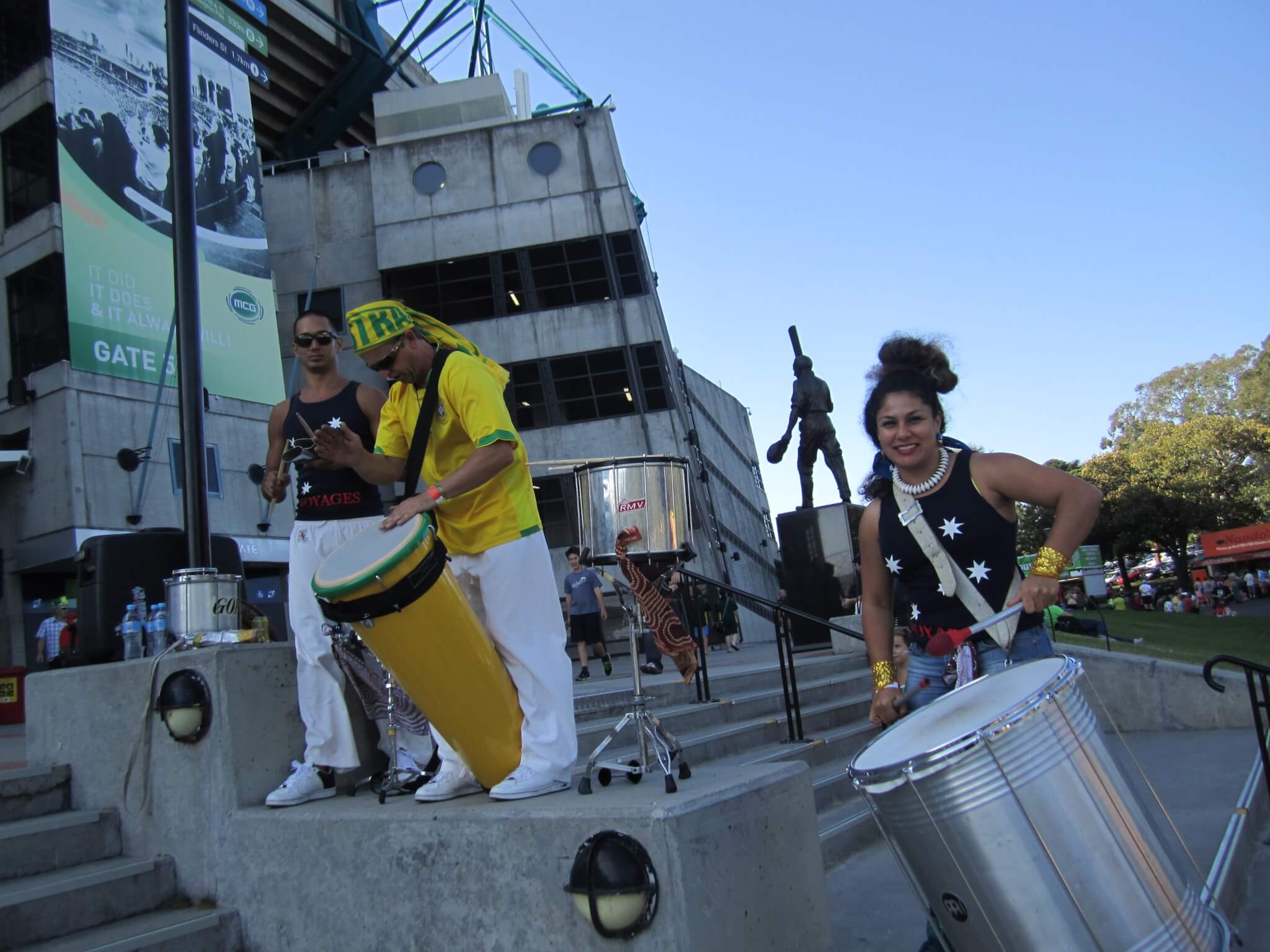 T20 – Why Cricket Australia Choose Instinct
Cricket Australia
needed a full spectrum of entertainers from
bands,
dancers
,
face painters
 and
roving performers
 in multiple locations. Instinct was the natural choice, with Australia's largest roster of performers, and loads of experience ion sporting events. Instinct has worked on event such as the World Cup Rugby, Australian Open,
Spring Carnival
event and many more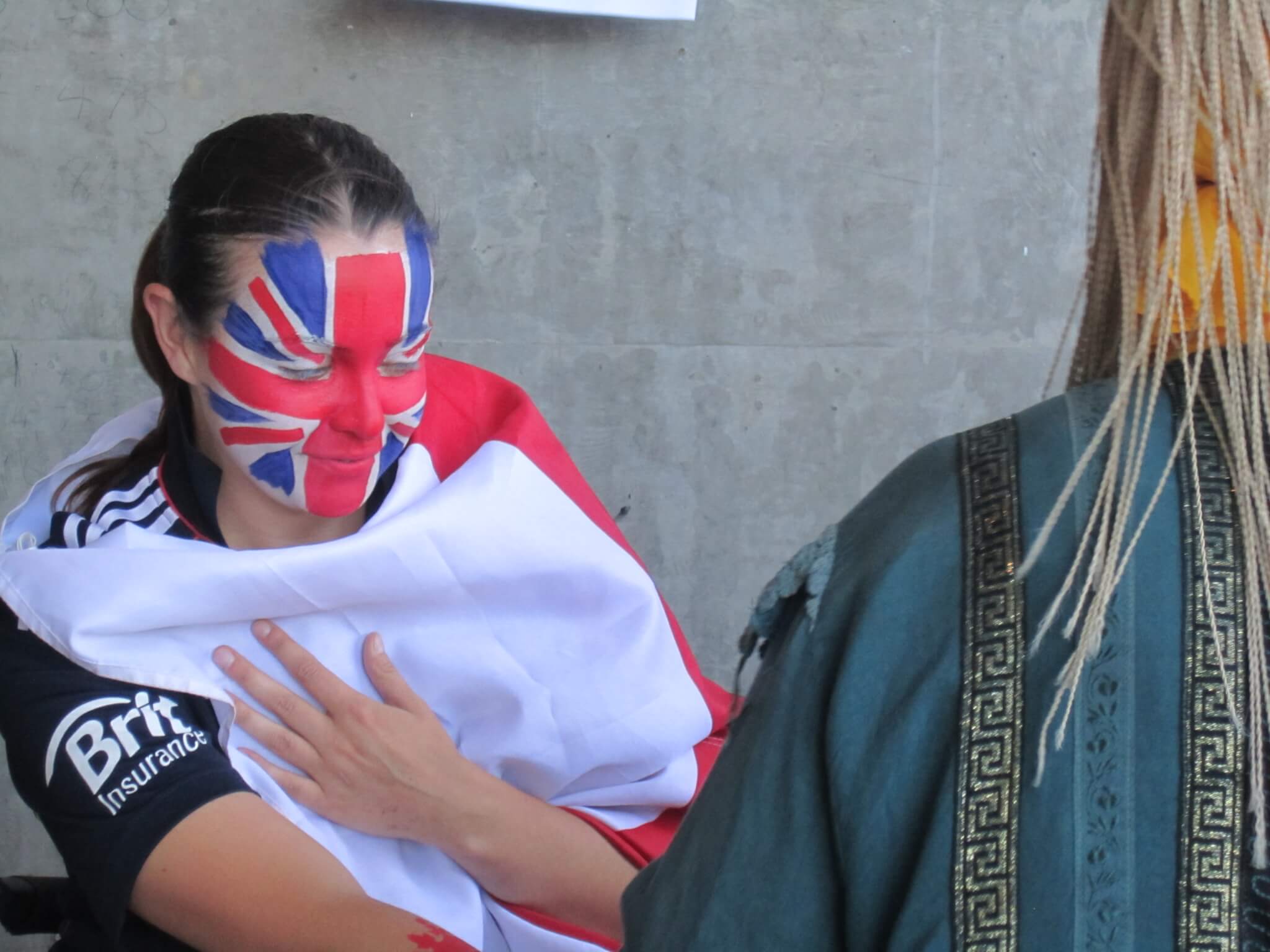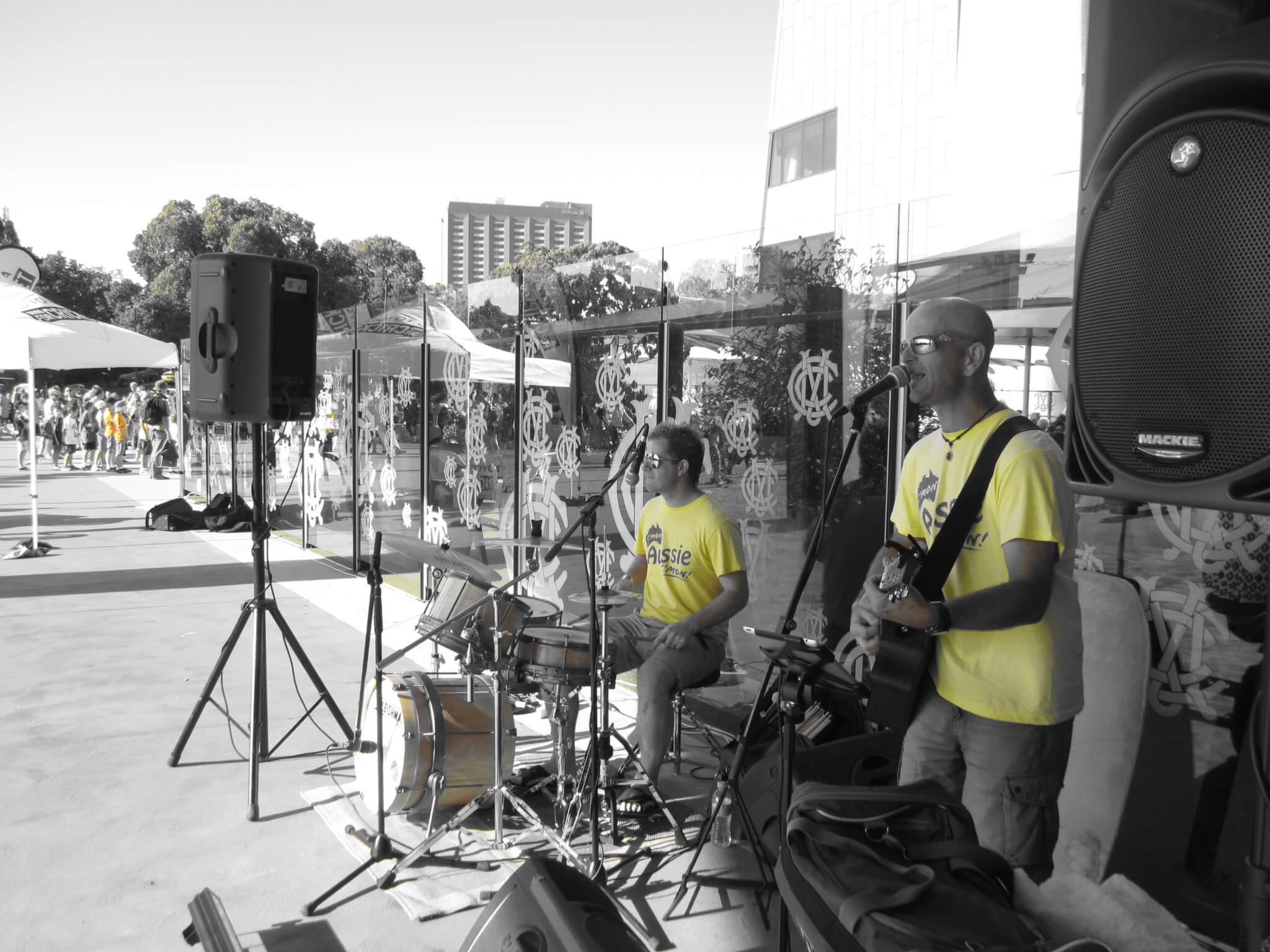 What Talent Instinct provided
Wickid force
breakers were the fester act. providing something different for the "cheer girls" of previous seasons. This added contemporary twist and made for good television. It was a demanding "tour" for the boys, who had to be on  call and up and dancing with every boundary or wicket. (and there were many!)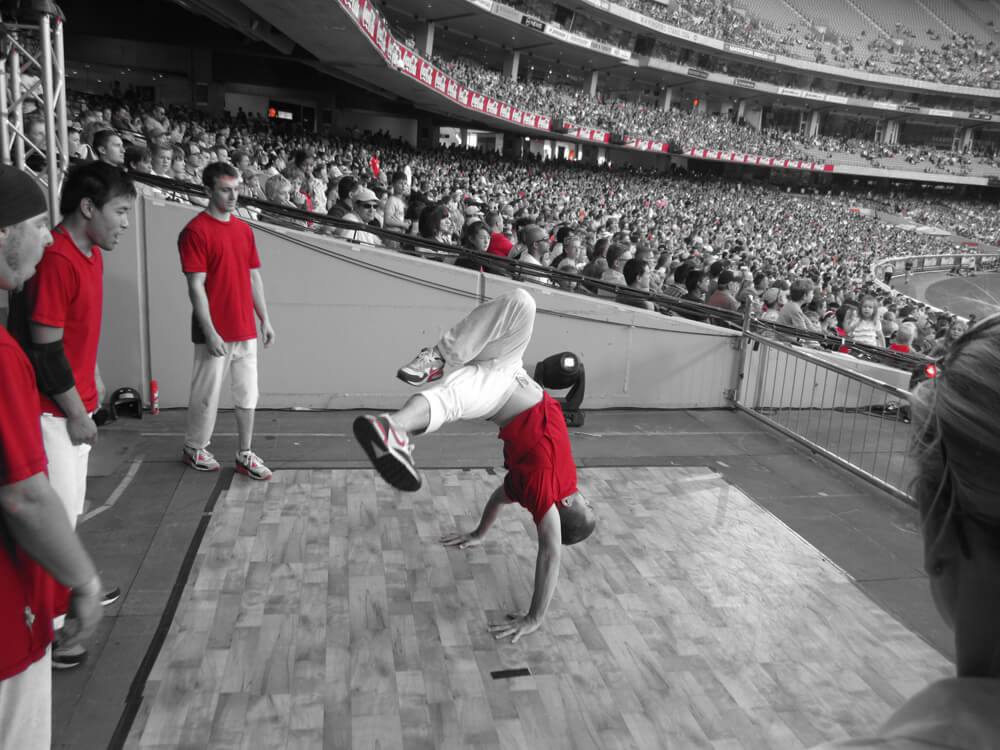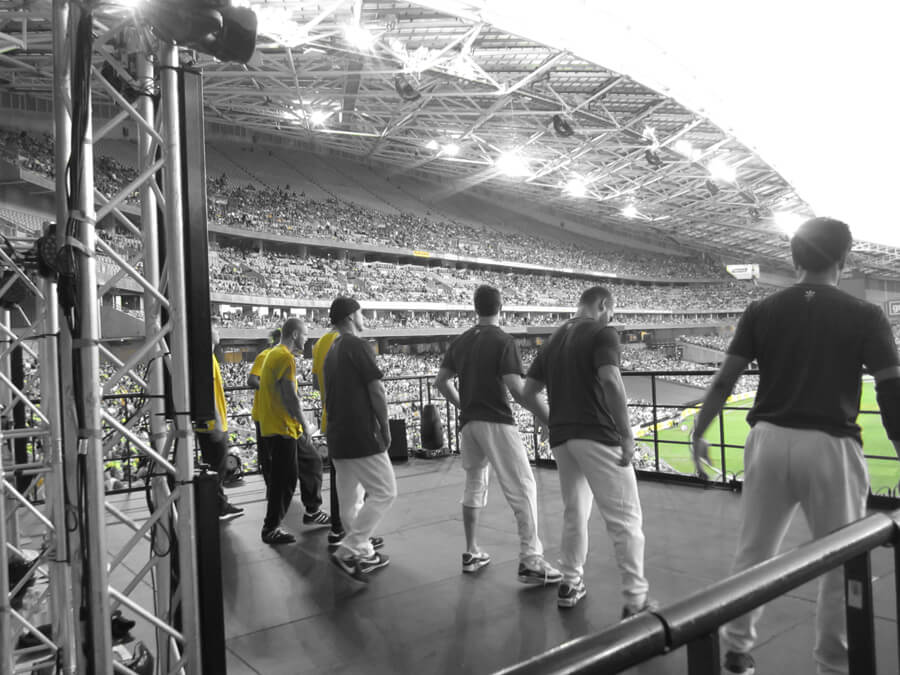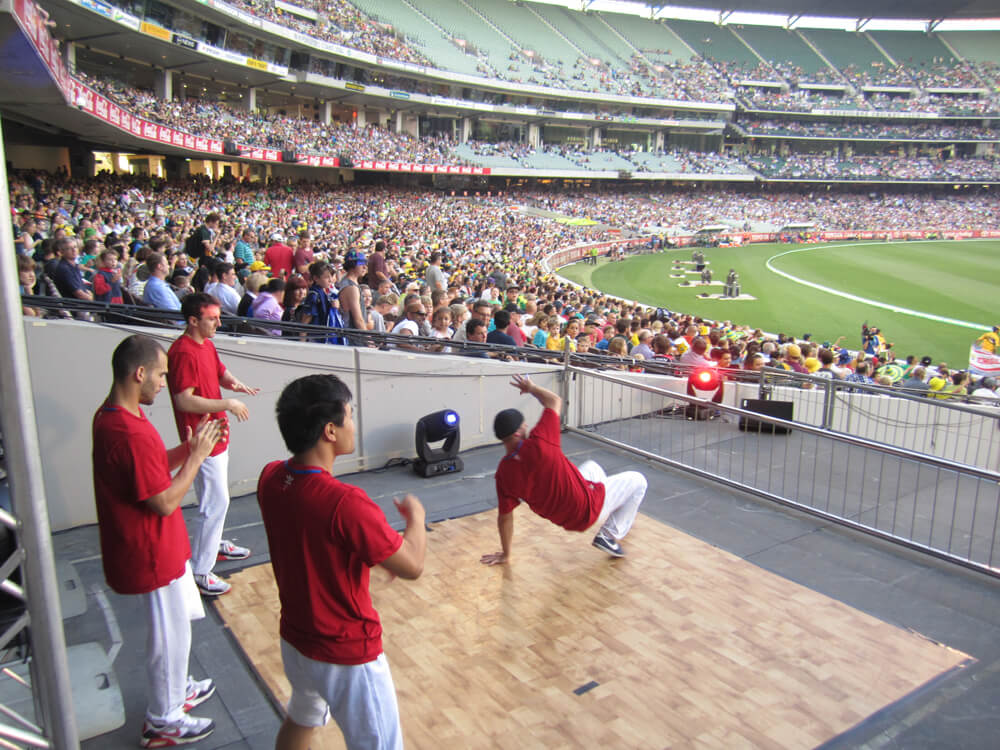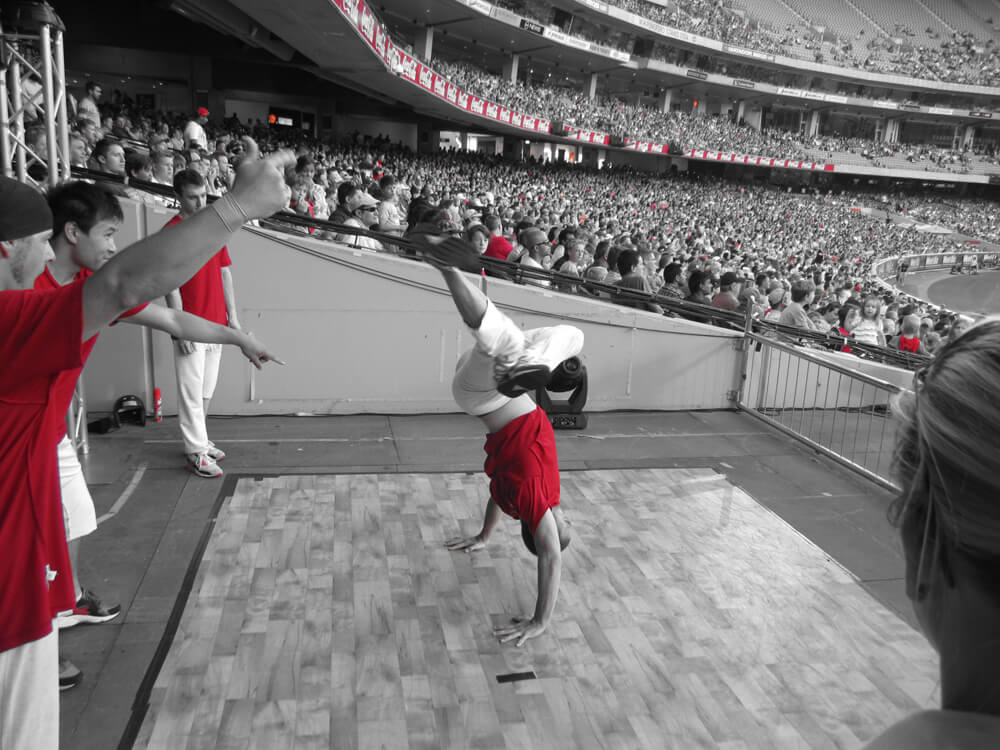 Event Services Instinct provided