Ideas & Insights
University Ball – Event Planning
University Ball Planning can be tough, there is usually a lot of stake holders, a committee of students and a financial controller of some description. The room choose itself will have a huge impact on the overall experience.
When Australian Catholic University decided upon the Crown Palladium for their University ball 2017, Instinct was engaged to help bring it all together.
Meeting the "Committee" at the University was the first step to finding out what was truly important to the students.
From this meeting items such as entertainment, dj, band, styling for centre pieces and photography were discussed and the event took rough shape.
Instinct has a full service attitude towards each and every University Ball, ensuring the Uni's come to celebrate without worry.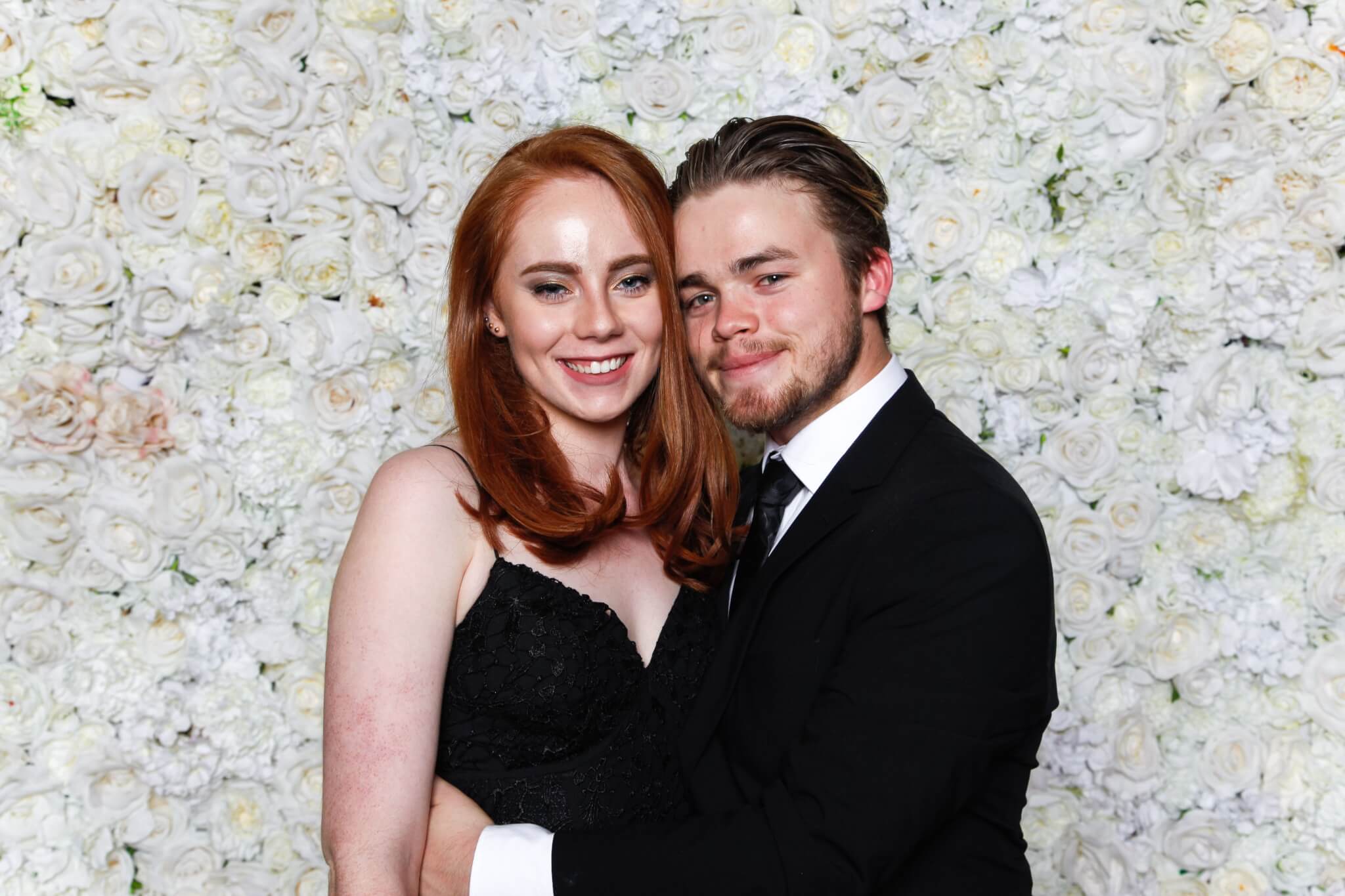 University Ball – Media or flower wall
Right on trend the committee strongly wanted a large flower wall instead of a branded backdrop. Photography was the most important item on their list. I guess at 19 year of age these things matter lot!!
The flower wall provided a beautiful backdrop on arrival for a professional with appropriate lighting to capture these young adults celebrate in full dress!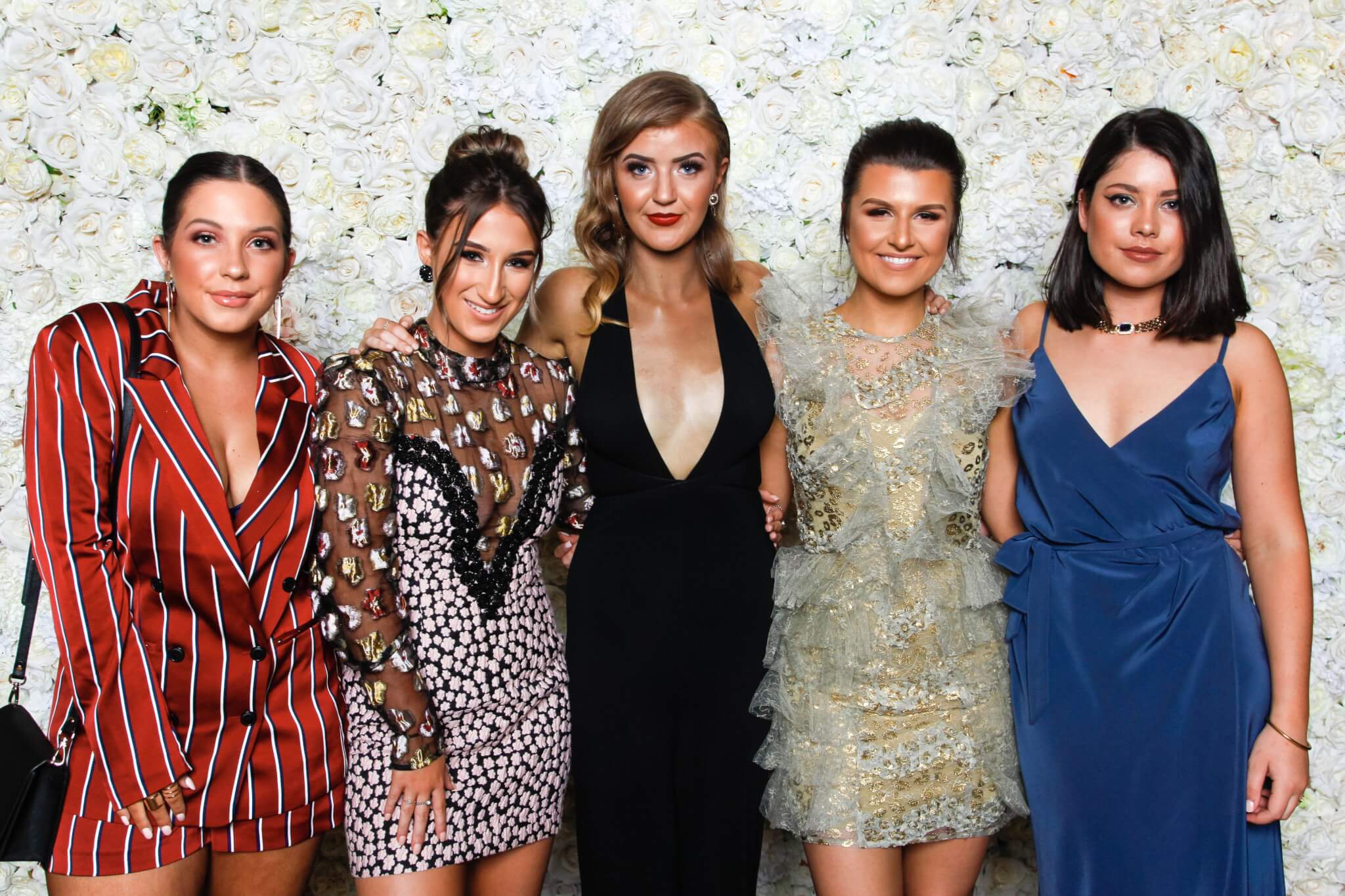 University Ball – Photography
As well as the flower wall photo opportunity Instinct also provided roving photographers to capture the candid moments in the main room, and throughout the night. Instinct produce a full range of event photography and event video services for university balls and other corporate event clients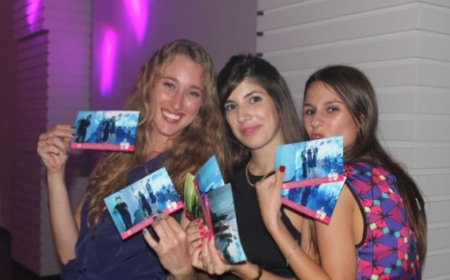 University Ball – Photo booth
In additional too the professional photography offered, Instinct provided a Photo Booth with fun props so the students could make their own fun and capture the madness!! This was, as usual, very well received and utilised.
University Ball – Centerpieces & Table styling
This particular University ball had Gatsby theme. Centerpieces had to be elegant and still work for the budget. Instinct settled on a mixture of peacock and pheasant feathers in vases.
These dressed the room beyond expectation and provided simple elegance to the room.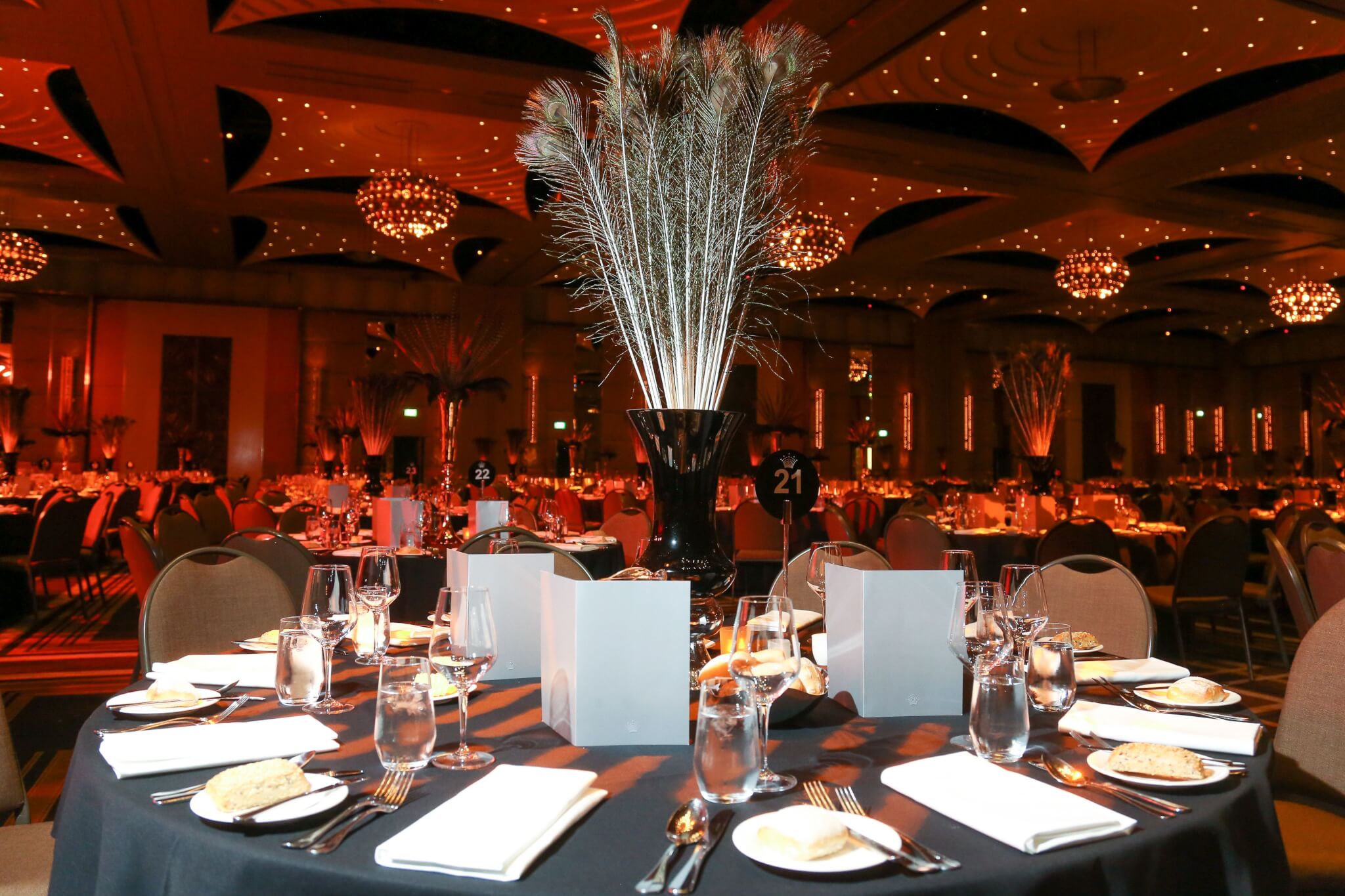 University Ball – Music (Band & DJ)
The university ball is mostly about dancing and having fun. Chunky Jam, Melbourne most popular and number one cover band were on the job. Performing all the latest hots along with timeless classics, Chunky Jam had the dance floor full at the Crown Palladium again.
An instinct DJ kept the grooves going between the band sets and ensured all the guests went home with sore feet from dancing all night.