Ideas & Insights
ROYAL MELBOURNE SHOW CEREMONIES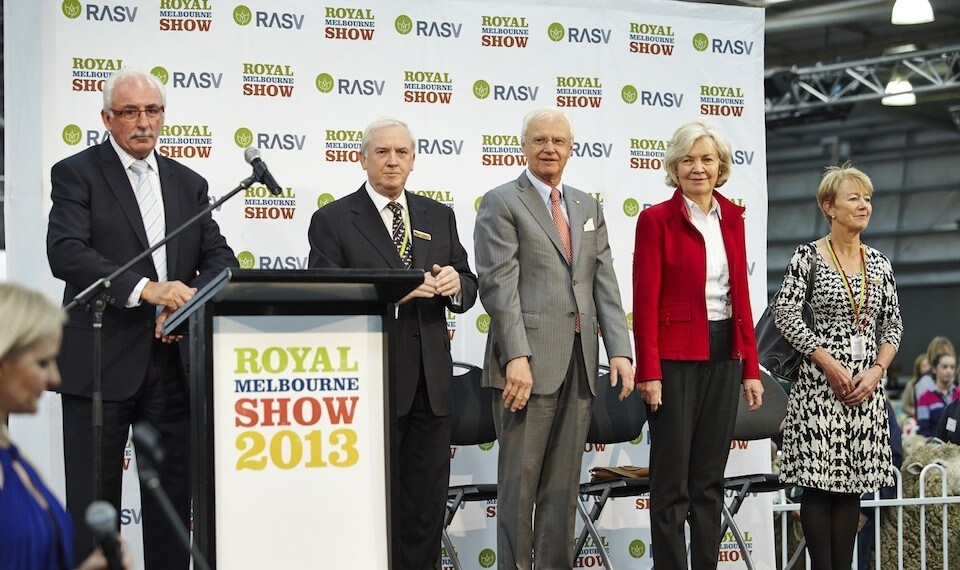 Royal Melbourne Show Ceremonies Choose Instinct
Royal Melbourne Show Ceremonies are a big deal. Instinct Events Executive Producer Jon Smith was engaged by the Royal Agricultural Society of Victoria's Manager of Entertainment & Attractions, Jon Miller to produce the two most prestigious ceremonies of the Royal Melbourne Show: The Official Opening Ceremony and the Garyowen Equestrienne Turnout Presentation Ceremony.
Working in close collaboration with the RASV team, key stakeholders and official suppliers, Jon was tasked with conceiving, producing and directing these two important ceremonies, each proved to have its own unique challenges.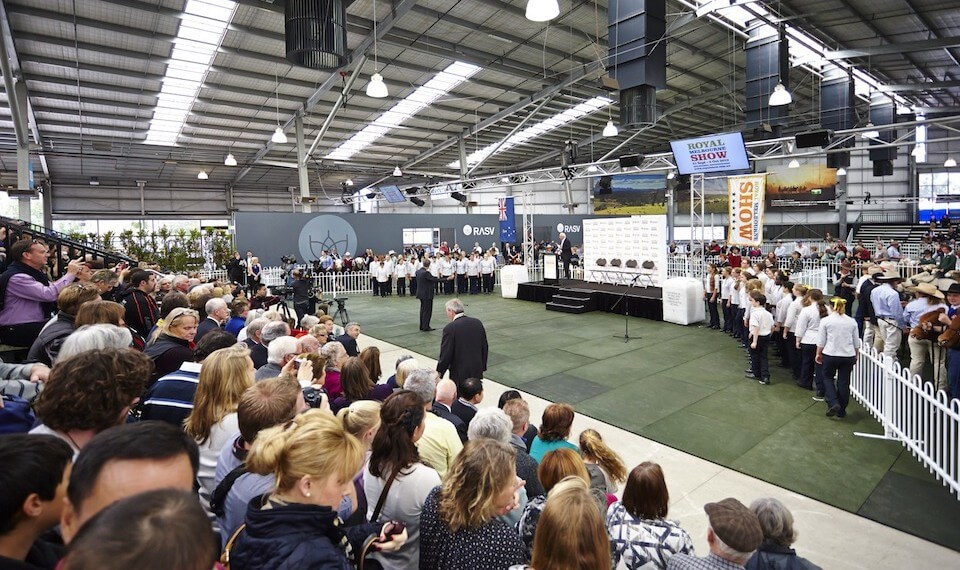 Royal Melbourne Show Ceremonies organised by Instinct

The Opening Ceremony was the first time staged on the judging arena within the livestock pavilion with a short 15 minute set-up timeframe that involved reconfiguring the arena fencing, setting the stage with backdrop signage and flags, tuning the audio system, marshaling 80+ sheep and 30 cattle into predesignated formation and rehearsing the Australian Youth Choir.
The Garyowen presentation also had a brief 10 minute set-up time frame that required the main arena be reconfigured from competition to presentation mode. To keep the audience engaged during the turn around official commentator Rob Gaylord conducted live interviews with the judges from the centre of the arena. Meanwhile mounted officials known as Red Coats were busily getting all the competitors into formation for the opening parade.
With detailed planning, extensive pre-event stockholder briefings and precise timing both events went off faultlessly and have been judged as the best ever Royal Melbourne Show ceremonies.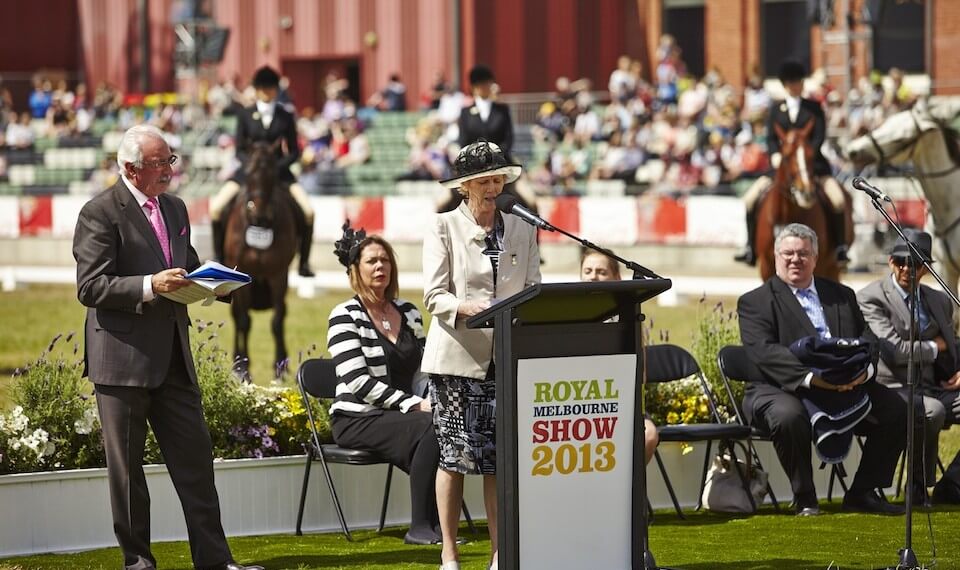 Royal Melbourne Show Ceremonies testimonial feedback

I'm very grateful to Instinct Events for producing the two key ceremonies of Royal Melbourne Show 2013: The Garryowen Presentation and The Opening Ceremony.  Both events required collaboration with a large and diverse group of stakeholders, both internal and external to the Royal Agricultural Society of Victoria, and each event presented unique challenges.  Instinct Events took everything in stride, planned and executed the two events to the delight of all involved.  So thank you, and I look forward to working with you again in 2014.
Jonathon Miller, Manager of Entertainment and Attractions, Royal Melbourne Show.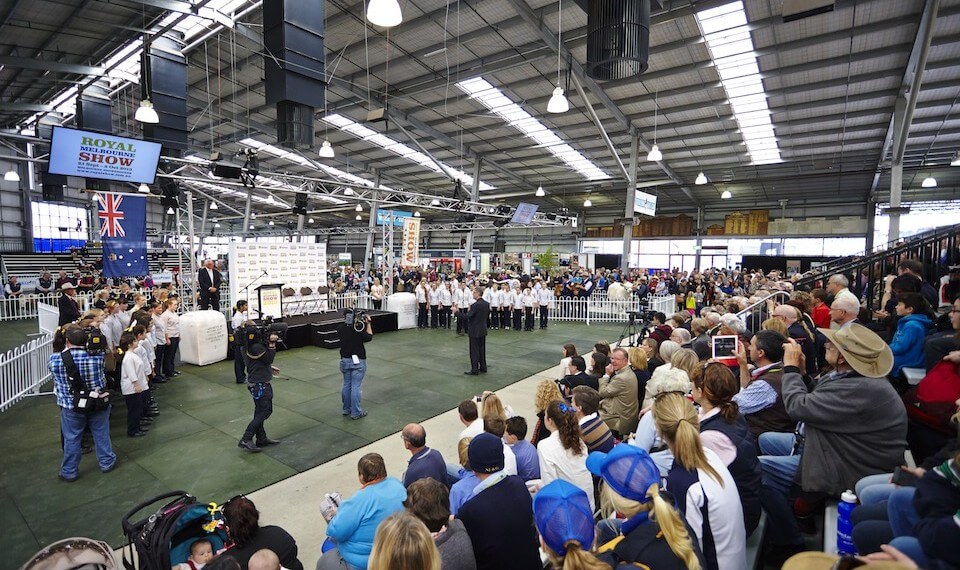 Instinct delivered the following event management & entertainment services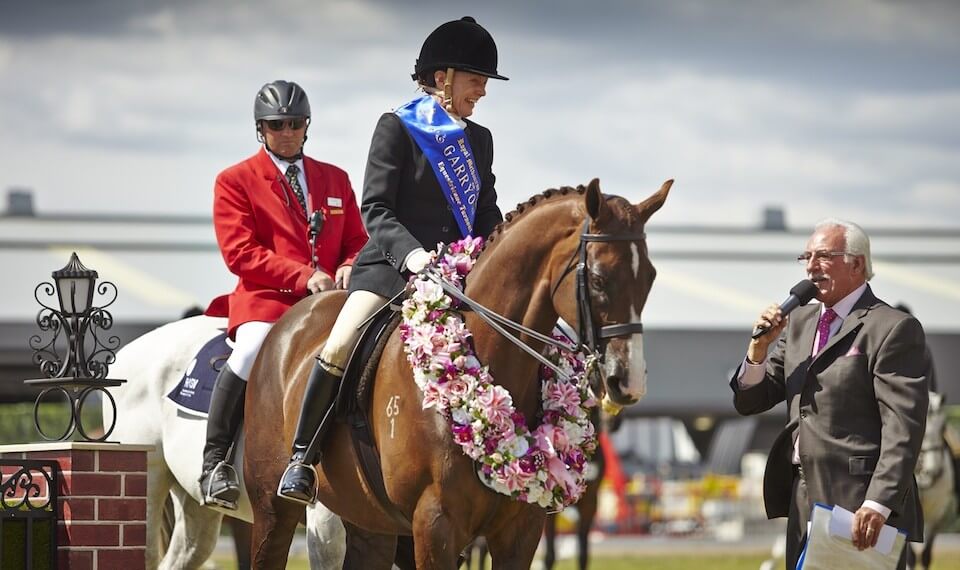 Connect and share on Instagram,  Facebook, Pinterest, Linkedin