Ideas & Insights
Hollywood Glamour Roadshow Awards Night
Hollywood Glamour as an Event Theme
Hollywood Glamour is an excellent theme idea for clients who want to keep their event budget manageable yet still keep a touch of glamour and class.
The theme lends itself to be a meld of timeless ideas – Hollywood, Golden Age of movies, Glam, Luxe, Black, white, gold. Elements of Gatsby, 1920's Art Deco also feature in this theme.
As such it allows event managers to create a beautiful room with  specifically chosen touches that affordably and simply and yet still feel that no expense was spared. The theme also encourages guests to dress up in tuxedos and evening dresses adding further glamour on the night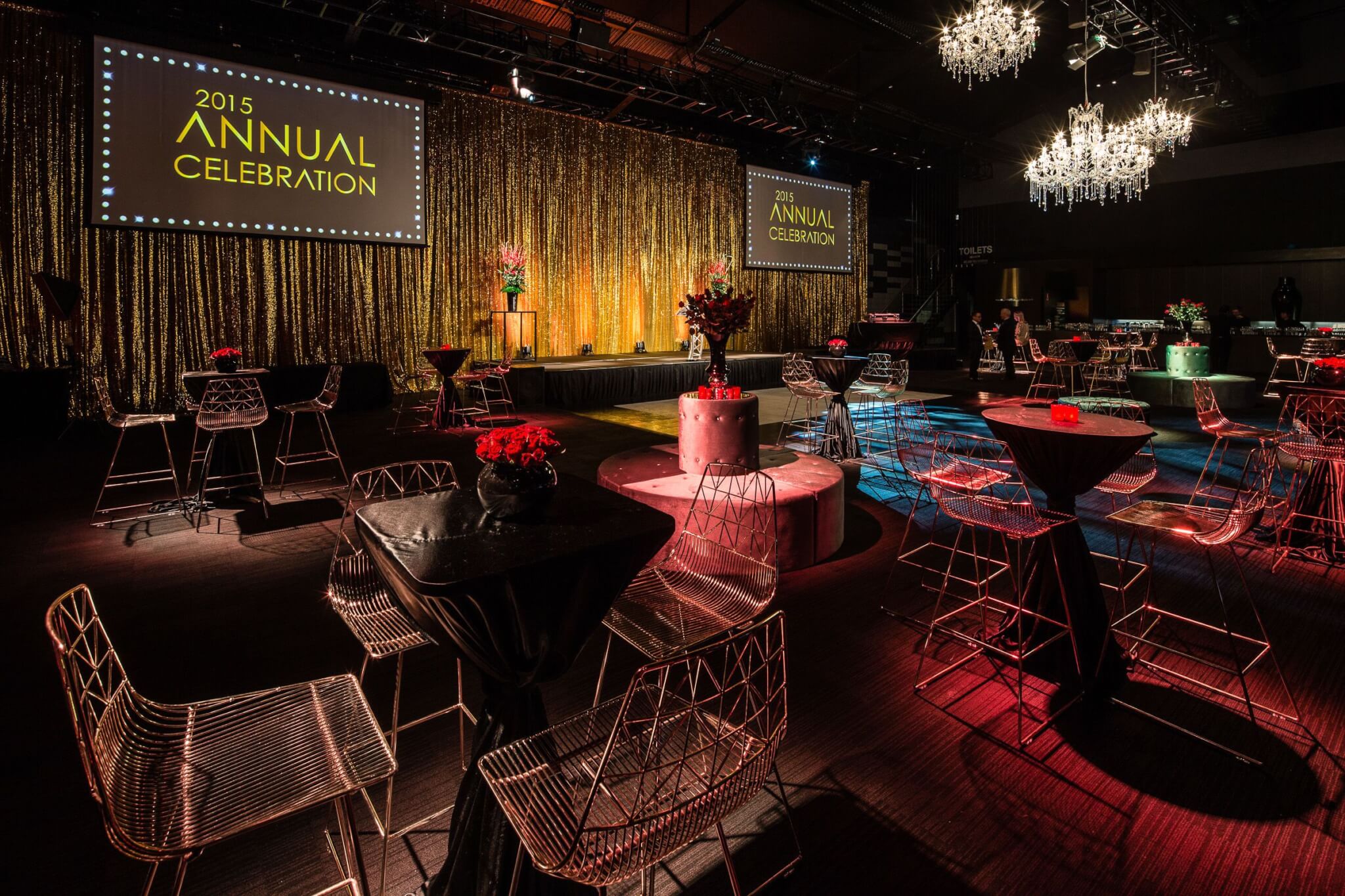 A bit About Hollywood Glamour Room Decor
Styling Hollywood Glamour is about choosing a simple palette with a highlight colour such as metallic gold or silver on a black backdrop. Fabrics choices are the key here to add an element of texture that lifts the theme. Organza's, silks, sequins, satin's also work well when lit.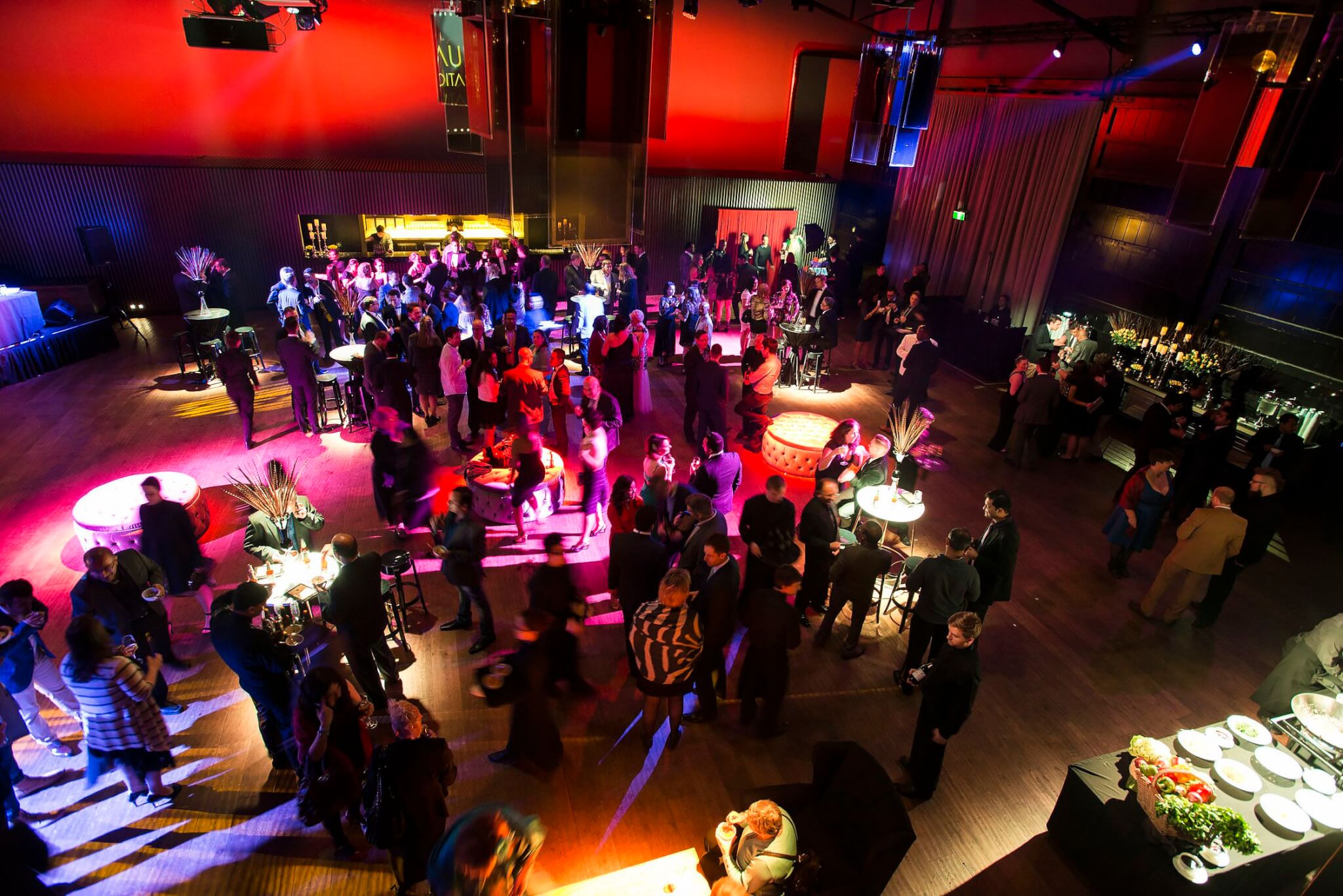 Hollywood Glamour Event Brief
Our brief was to style 13 rooms across the country at major cities and regional centers.  The storyboard featured crystal chandeliers, sequined draping, floral arrangement with a hint of red and select furniture in metals, velvet and leather coverings. Lighting in the room played an important part in tying these elements together and highlighting key features.
Challenged by the various limitations at each venue and local suppliers, the storyboard was varied to each location yet held the same key features across the board.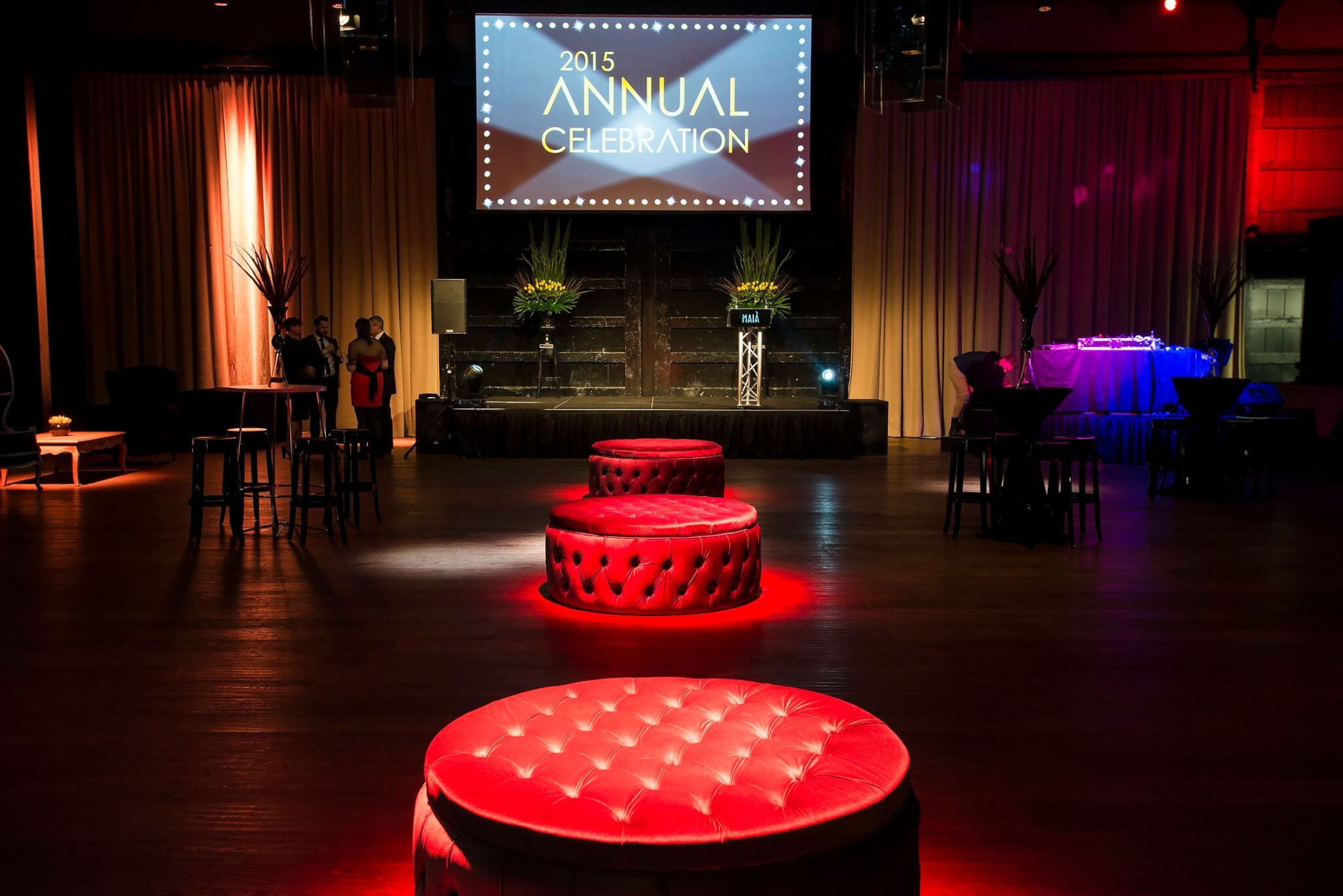 Hollywood Glamour Entertainment
When running an roadshow event, where styling, props and sets are not transported to each location focusing on client experience is paramount.
Entertainment played a large part in this event. The 3 keys area we focused on at each event was red carpet arrivals, Character MC to bring the theme to life and DJ's & photo booths to celebrate.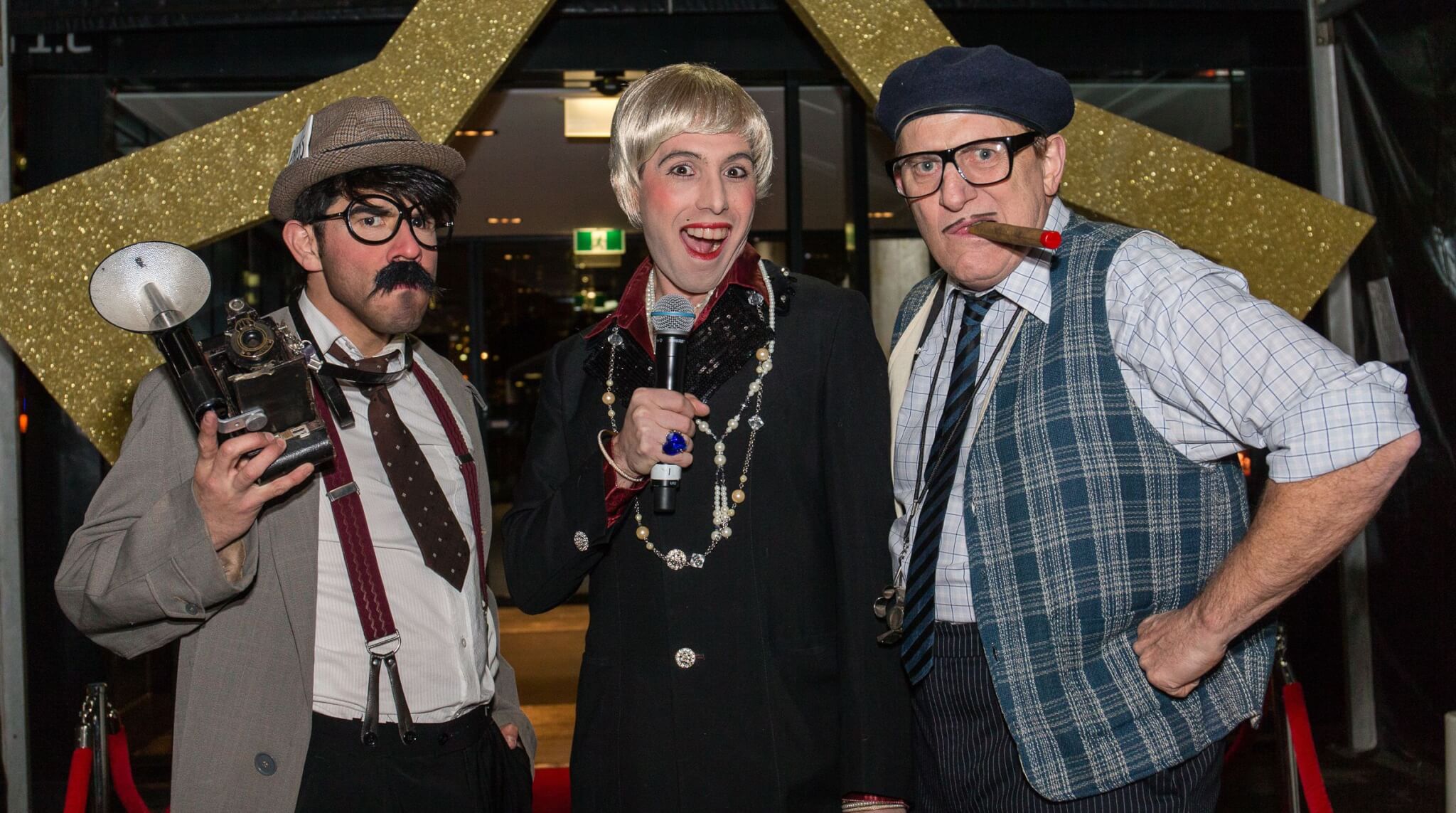 Clients were greeted with vintage red carpet paparazzi who greeted guests as the Hollywood stars on the night. This activity always works well and sets the expectation  for the night – fun and celebration.    The major locations were tied together by using the one character MC for consistency. We chose a larger than life Hollywood reporter character called Dick Deveroux injected the night with tongue in cheek humor and resonated well with the mainly Gen Y audience across the country.
The awards component  of the evening was run in groups and categories to save time and keep a pace that ensured we had the standing audiences' attention for a brief time.  Once the formalities were over the DJ filled the dance floor until the 11pm finish time.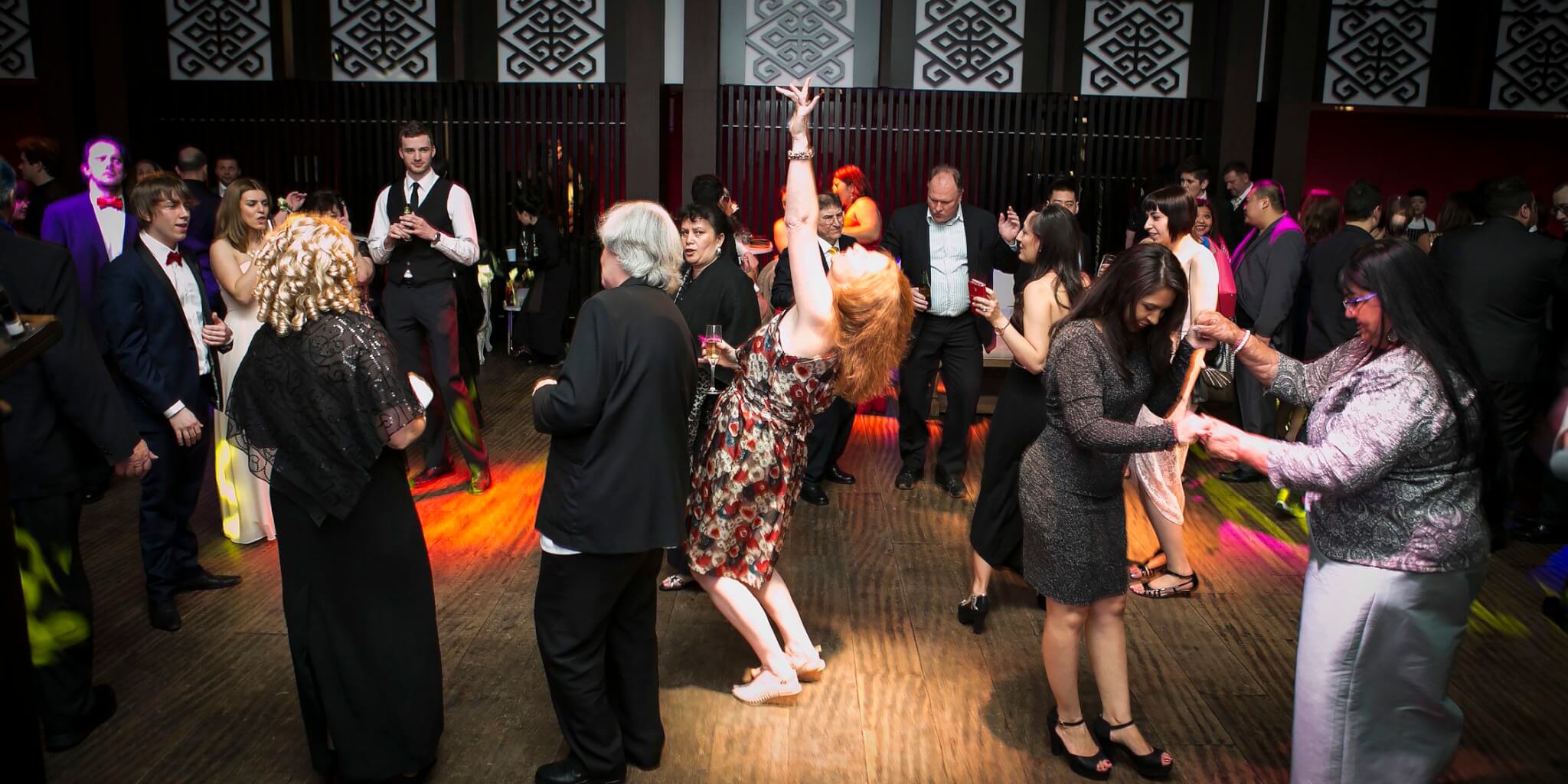 Instinct provided the following services for this Hollywood Glamour Roadshow Event:
Entertainment supplied for Hollywood Glamour Event included: