Ideas & Insights
Federation Square NYE 2011 Outdoor Public Event
Federation Square New Years Eve 2011 Outdoor Event in Melbourne
What a great way to bring in the New Year at Melbourne's Federation Square, featuring some of the very best live entertainment Melbourne has to offer. Since opening in 2002, Fed Square has seen more than 100 million visits and has recently been named the 6th Best Public Square of the World.  A massive crowd of approximately 90,000 people turned out.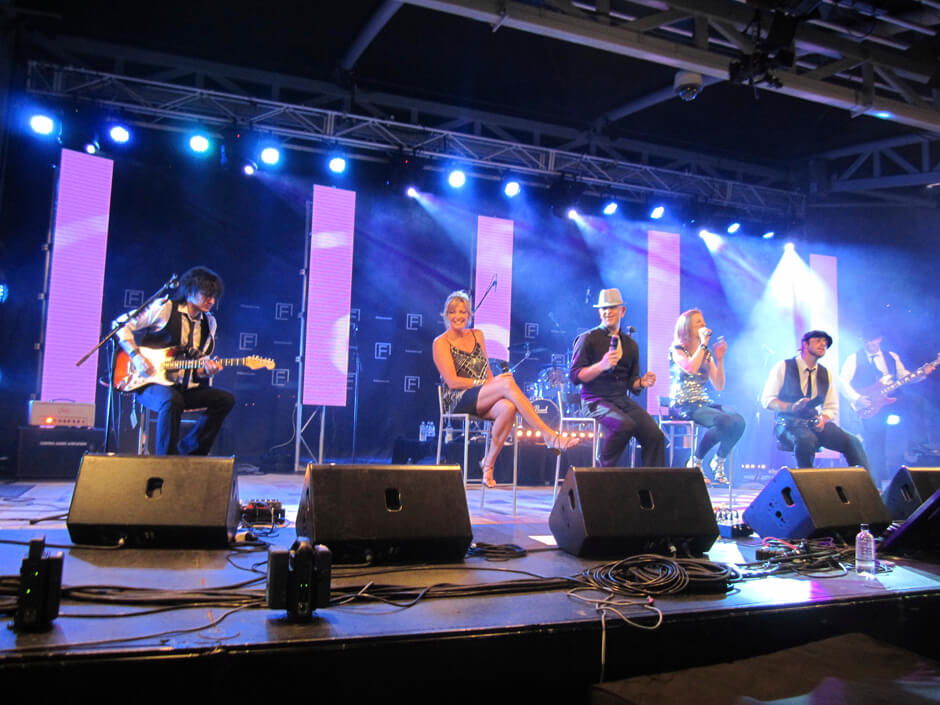 Working in conjunction with Fed Square Corp, Instinct designed and delivered the nights entertainment. Offering music that could be performed acoustically was critical to the brief, as the previous year power issues had cut celebration short. As a result Instinct offered the D2 Drumline group on mass (changing between 6-12 drummers) who performed alone and with the other acts. This was augmented with Indigenous performers, Bag pipe marching bands, capoeria performers, hip hop dancers, funky DJ MZ Risk as well as Chunky Jam.

A bit about the Entertainment for Federation Square's New Year event 2010 Public Event
The entertainment Instinct provided for this public event was a top selection of Melbourne performers, comprising of the D2 Australia's most dynamic and exciting drummers; our lovely indigenous acoustic singer Deline Briscoe (video clip above), The wonderful 10 piece bag pipers.  The Caporia boys, a high energy dance crew that mix the dynamic styles of Break-dancing with Capoeira Martial Arts & Acrobatics, a really high energy performance.  The Hollabak crew-hip hop dancers that really got the crowd excited followed by Chunky Jam one of Melbourne's most dynamic cover bands who had everyone up and dancing.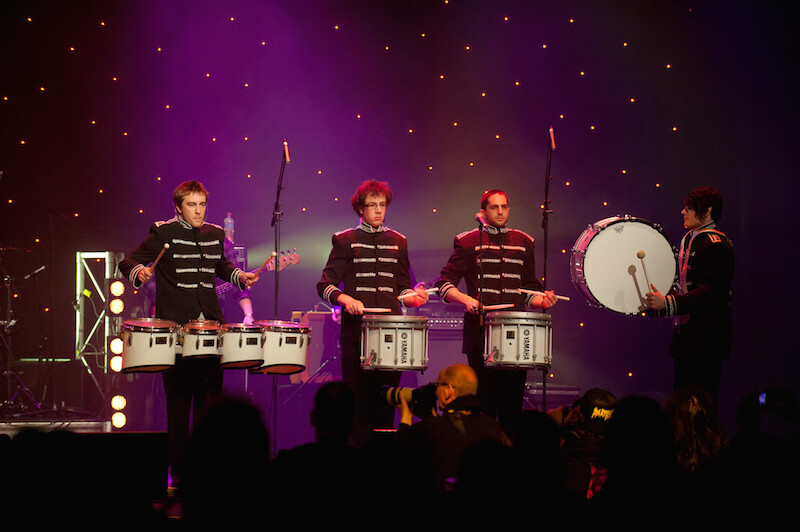 Instinct provided the following services for Federation Square's New Year public event 2010:
Entertainment supplied for Federation Square's New Years Eve public event 2010 Event included: