Ideas & Insights
DJ hire – Important things to consider

DJ hire: Getting it right!
So you've got a date set, maybe you even have your venue and guest list already sorted. For music, you've decided, oh yeah you've decided nothing. You know what you want to hear, but there are so many bands out there. Do they even know the songs you want? Now what?
There are literally hundreds of guides out there on the world wide interweb with countless lists of points to consider, and "important" questions to ask your prospective DJ. But who has time to read all of that when you could be spending it planning your event?
Here's a starter kit of important things to consider regarding DJ Hire for any event.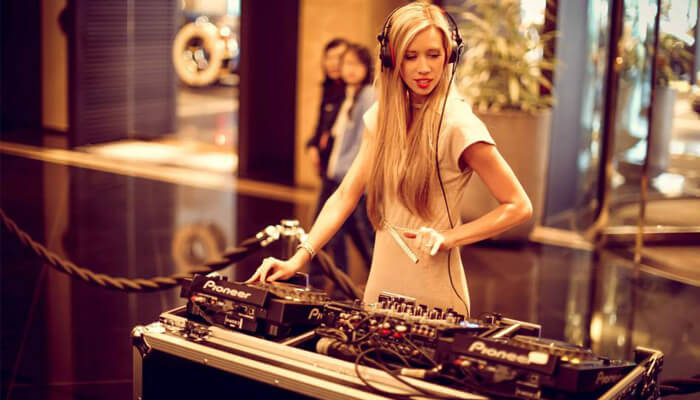 DJ Hire, Why?
If you want a full sound but don't want the cost and hassle of a band, if you want to hear your favourite song/s exactly how you remember them, if you want to be able to choose your playlist easily, if you want music for an extended time, then you're going to want a DJ.
Many DJs in the weddings or corporate event space also double as MCs which saves time and money. They should also bring their own equipment and lights, their own sound system and microphone, and be dressed appropriately. They can play music for hours on end; whereas bands will tire, vocal chords will dry out, fingers will be come raw. There are many kinds of DJs and DJ hire companies out there, so the next step is finding the right one for your event.
It is important to ensure you've discussed all of these points with them, and ideally have it on a contract. The last thing you want is to have your DJ turn up with an iPod, no speakers, in jeans and a T-Shirt (PS – that person is not a DJ, call the police).

Who is the right person to talk to for DJ Hire?
Simple answers here: Not the cheapest one, not your family friend (unless you know they're great), not the one with the most colours on their website, not necessarily the one you saw that time who blew the roof off at Club Tinnitus.
You know what kind of music you like, but what kind of night are you having? Is there a theme? What is your age range? Are people going to dance? Is there even a space for them to dance? What kind of Venue are you having? It's easy to see the world through your eyes only but what about your guests? Are you theming your event? Don't hire a hip-hop DJ for a senior's party unless it is hip-replacement-hop. This is another integral part of the conversation that you should have with the prospective DJ weeks prior to the gig, and remember to ask questions! No questions are silly questions, and that goes both ways – if you don't ask questions, then that is potentially silly.
Experience counts in this industry, and as a DJ myself I wouldn't be going to any gig without having these answered and likewise if your DJ isn't enquiring about these kinds of things themselves in lieu of you asking, then it is healthy to be concerned about what will happen on the night.
Speaking of experience, has your prospective DJ played this kind of gig before? Have they played at the venue before? How old are they? Do they have public liability insurance? Is their equipment tested and tagged? Many venues require this now and it's not expensive so they should have this sorted.
Experienced and professional DJs should only be taking breaks for the calls of nature (unfortunately there is not a healthy way around this yet), not calls from their mates. Not for ciggie breaks. Not to steal food from your buffet.
Offer your DJ a drink or two, but don't oblige on an enormous drinks package. Bring them some nibbles or maybe a meal if they're there for several hours. If your DJ is demanding a bottle of vodka however, this is a red flag.
Experience is key. If you can find a DJ with testimonials backing their performance/s, you're onto a winner but don't be surprised if they don't oblige you by inviting you to check them out at a private function prior to yours; you don't want random potential clients ogling your DJ at your event do you?

Dj hire -Where will they be playing?
Is your venue "DJ or DJ Hire Friendly"? Have you checked for noise restrictions (very important in residential areas)? How will they load in their equipment? Where will they be within the venue?
If I had a dollar for every time I have turned up to a gig with a car (or van) full of equipment to "tetris" into a bar the size of a matchbox and set up on tables so low that they have given me a permanent hunchback because there wasn't room for the stand I would have $1 because I never made that mistake again. The same thing goes for house parties where I have had to play so low that the floorboards were drowning out the bass because Mavis next door was watching Miss Marple and the police were called.
If the venue has an in-house system they are likely to let you use, make sure the DJ has the appropriate connections to hook in to it. Make sure you don't place them on the opposite side of the room to the A/V inputs. Don't place them in hazardous or high traffic areas, or where people are likely to spill liquids. You will not be favoured, and while the sound of 240v electrical equipment failing is really popular when mixed with drums in some nightclubs, it's not for everyone.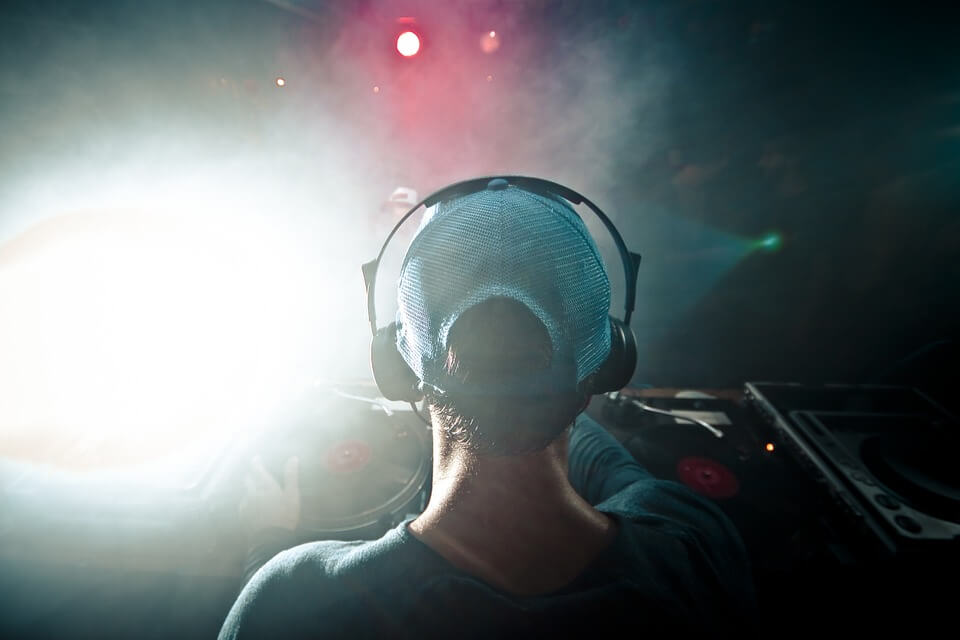 Dj hire – What music do you want?
What will they be playing? What is the age range of your guests? What will they be wearing? What are your expectations for the night, and what do they know of them? D
DJ's and DJ hire companies come in many varieties, especially now that the electronic music scene has popularised the profession. There are many pieces of cheap equipment that allow almost anyone to claim to be a DJ, and you should avoid these DJs like the plague. Little Johnny has a laptop and plays the phattest Dubstep in the universe, but he will not be a great DJ for your wedding ceremony unless you are a maniac. This is another reason experience is key, many beginners will play gigs they shouldn't play, simply "for the experience". You don't want them. Don't feel that you should let them have a go at the sake of your experience because chances are it doesn't help them in the long run.
Don't be afraid to give your DJ a playlist or even give them the music on an appropriate format (which should also be discussed) like a USB stick.
Have that conversation above almost any other conversation.
When is everything?
Make sure your DJ is set up and ready at the very least a half hour prior to the doors opening. Usually their arrival time should be one hour prior, to ensure setup and sound check are completed well in advance.
Playlist timing is extremely important. You don't want people entering the room to death metal solos. You don't want your top 40 hits playing while everyone is eating, so maybe jazz or some nice acoustic instrumental numbers. Likewise, you don't want to put everyone to sleep after dinner, which is easy because they all just ate. This is the time to ramp up the energy. You shouldn't have to worry about this, because your DJ should know these things. Just make sure you have the conversation.
Equally important is the timing of these conversations. Don't have them the day before the big day. Leave several weeks if possible to really bounce ideas back and forth, and make sure you have everything covered. Don't leave anything to chance, this it your event and it will go off amazingly if you give it the time it deserves.
Well there we go!
Seems pretty straightforward huh? No, it isn't always.
Established booking and entertainment agencies worth their weight in salt will have all of this ready to go for you, so chances are you won't have to worry about anything else except for these major points:
Playlist
Set times / running order
Venue
Don't waste time, make sure you have someone experienced to do all of the hard yards so you can focus on other problems like dietary requirements and how much money to put over the bar.