Ideas & Insights
3 Tips for Event Entertainment
Plan Big, Think Small
Of course a celebrity, or big name recording artists is always a good idea for corporate event entertainment… if you have the budget.. but it can be a lot of bucks for the bang!
The best events keep building in the mind of the guests and engage them consistently over the entire event, from the time guests arrival for pre-function drinks to departure, it is the little things they will remember
A themed cocktail on arrival, served by comedic hosts who give them a laugh. Or pre-recorded content on screens that allows them to watch and be entertained while they wait in line or queue.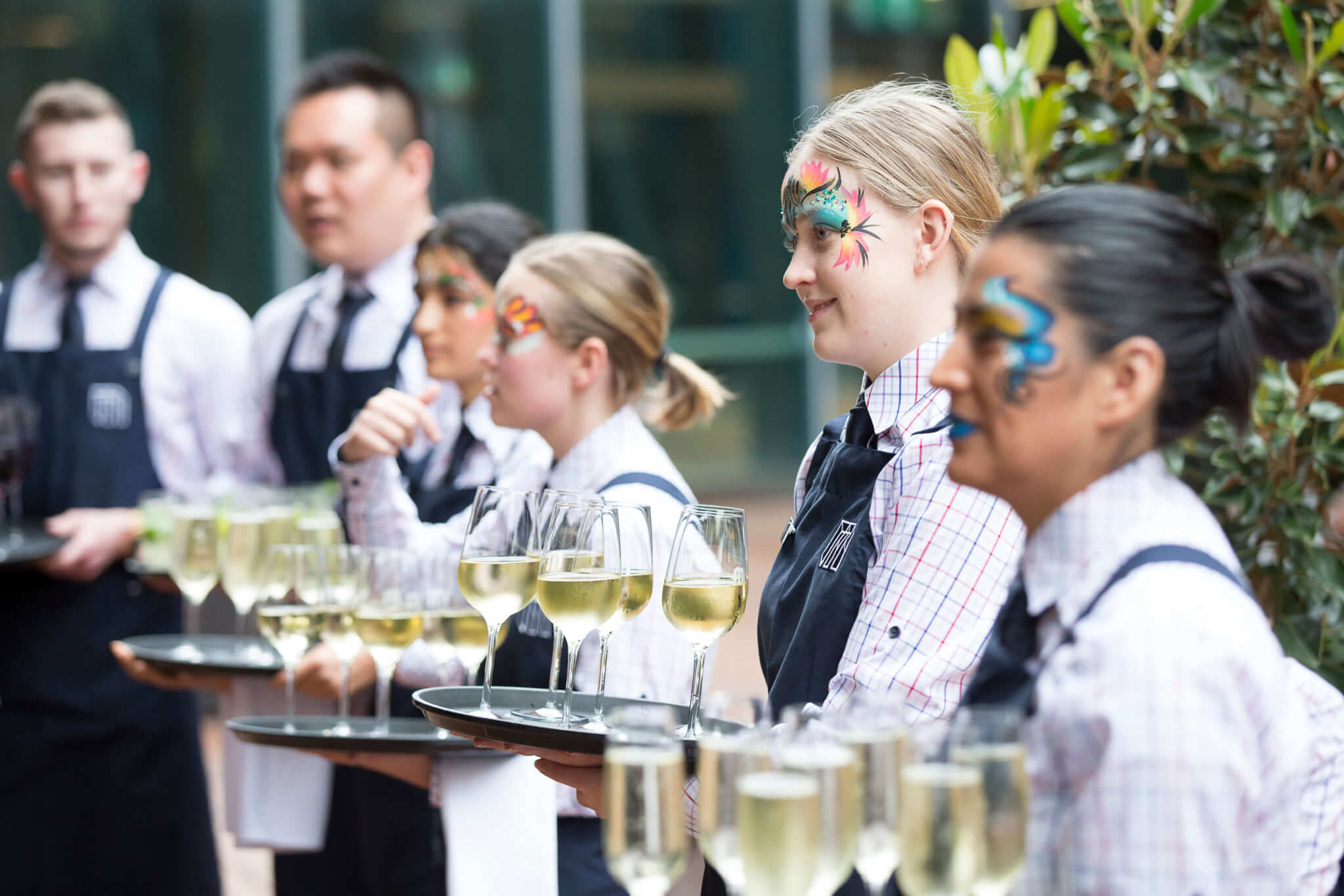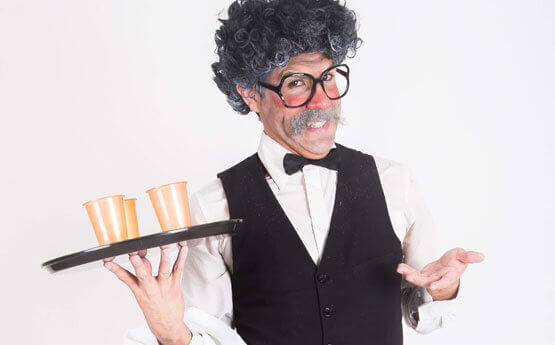 It is important to amuse the crowds as they transition between spaces and stages of your event. As they move form the pre-function area into the main space (for the big room reveal) why not use roving performers to lead them on their journey, or even have comedic bell hops or hosts greet them l at the doors. Magicians are great as they can work small groups over long periods of time.
We have used Funny security guards or dodgy bouncers to give guests a laugh as they leave the pre-function and enter the room where the main event will take place.
Whilst event planning is often about thinking or dreaming BIG ideas, it is important to think small, and focus on the little details that will make your event stand out for the generic, normal or mundane.
Social media is your friend, so power up the selfies
I recently witnessed the Eagles in concert, and noticed the wall of mobile phones in the audience as many guests chose to record the show rather than experience it.
Sadly this is now normal for much of society, so plan to use this to your advantage. Give guests ample ammunition , props and backdrops for selfies. It could be physical props or humans. its about spectacle, colour and glitz.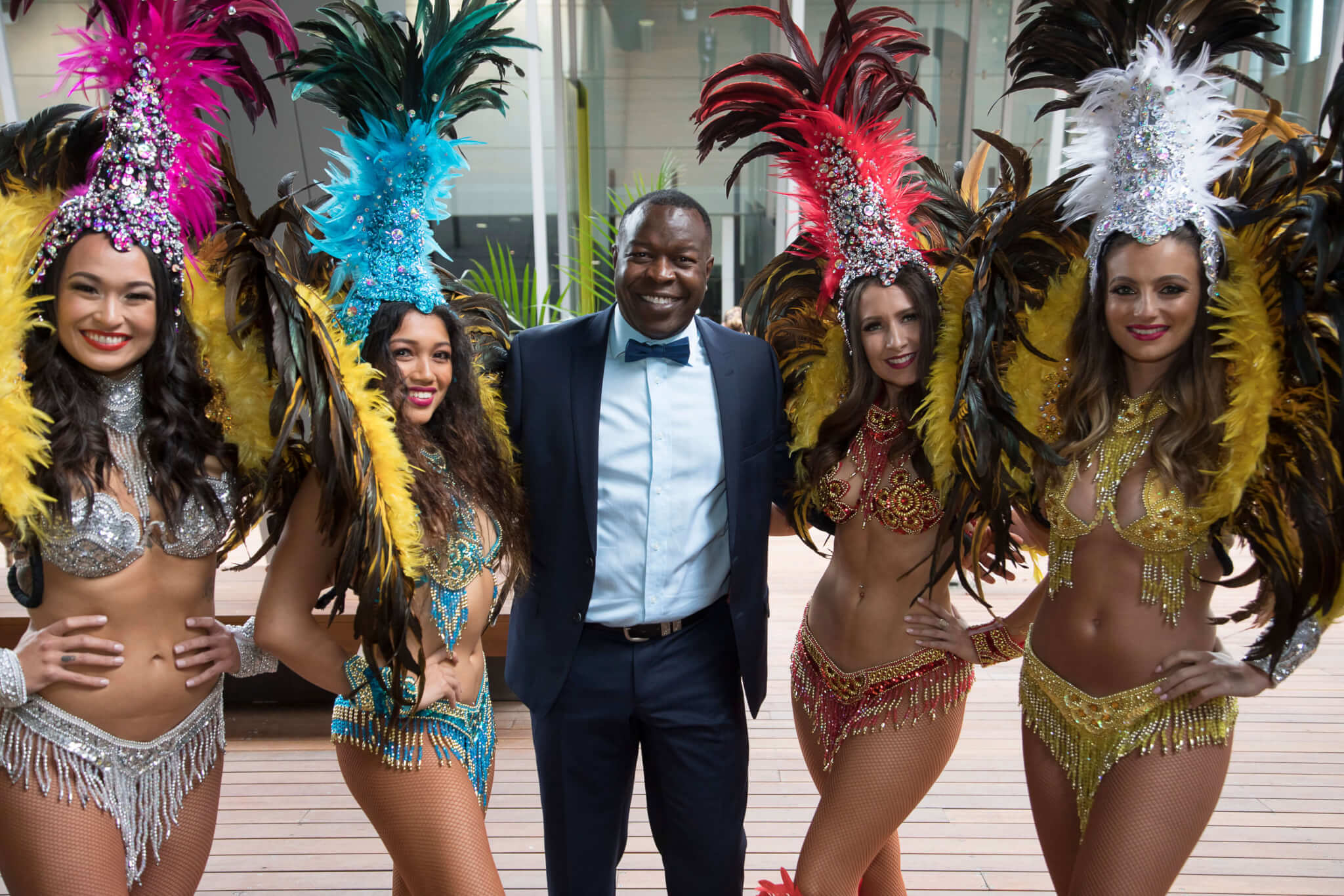 At one of instincts successful "Rio themed event's", Samba dancers provided the perfect "spectacle" for guests to "selfie up" with. Poor girls were exhausted before they even danced, from the sheer demand to get in a photo with these finely dress ladies.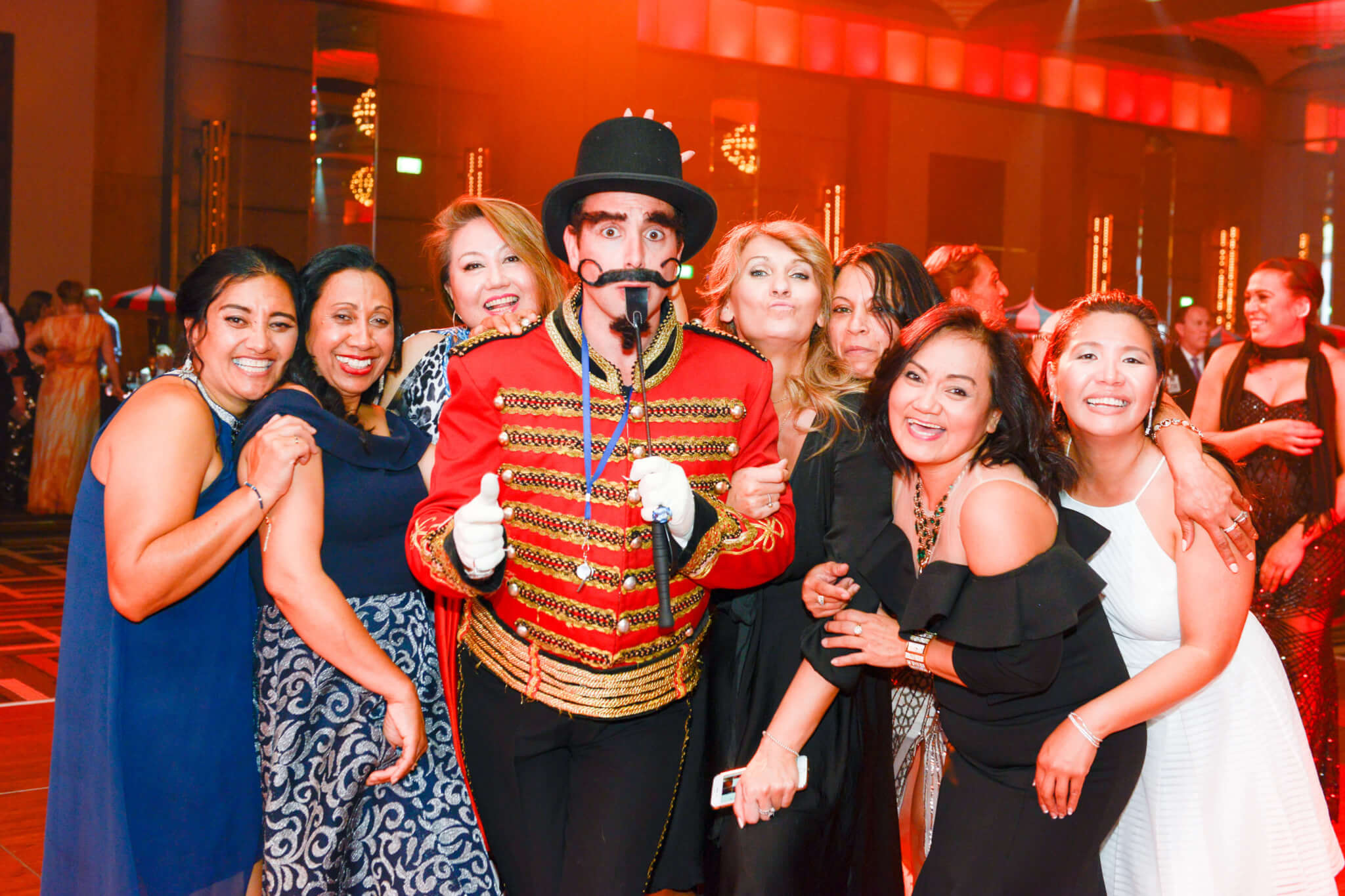 At another "vintage circus themed event" the backdrop was in the from of a vintage bicycle compete wiht faux hot air balloons!!!
At another event it was a striking lighting installation, simple beams of light, ignite the imagination!
Why not provide performers to take the photo for them, as guests often don't bring their selfie sticks to gala dinners!! Make it easy for them to capture your event and share to their friends.
Respect your audience – who they are and what they like
Nothing worse than a really famous, currently hip and groovy, "right now" (and expensive) rock act performing to room of 60+ year olds who have never heard of the very expensive recording arts you procured for them. Watching them all flee out to the pre function area as the music is too loud!!
Even more frustrating is getting an absolute legendary recording artist at an event full of 20 somethings or millennials who only listen to DJ music and have never heard of the guy playing guitar or piano or the like. I mean, that's for old people right ?
Understand your audience. Think about the flow of the night then seek advise from professionals before booking anything!!
Remember think of the little things, as they are what make any event memorable.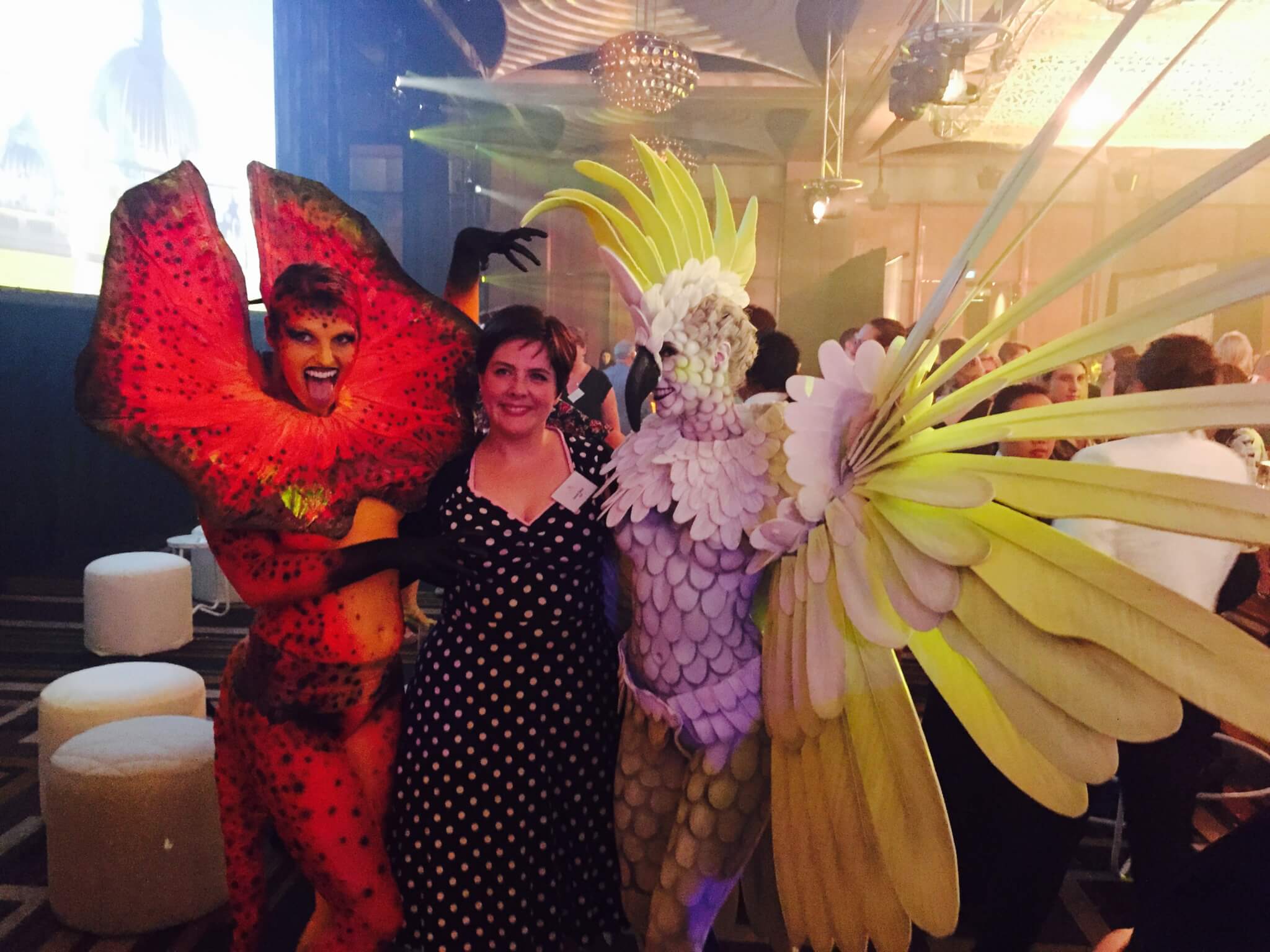 Written by Richard Sayer – Managing Director – Instinct Events & Entertainment