Ideas & Insights
Spring Carnival Marquee – Dilmah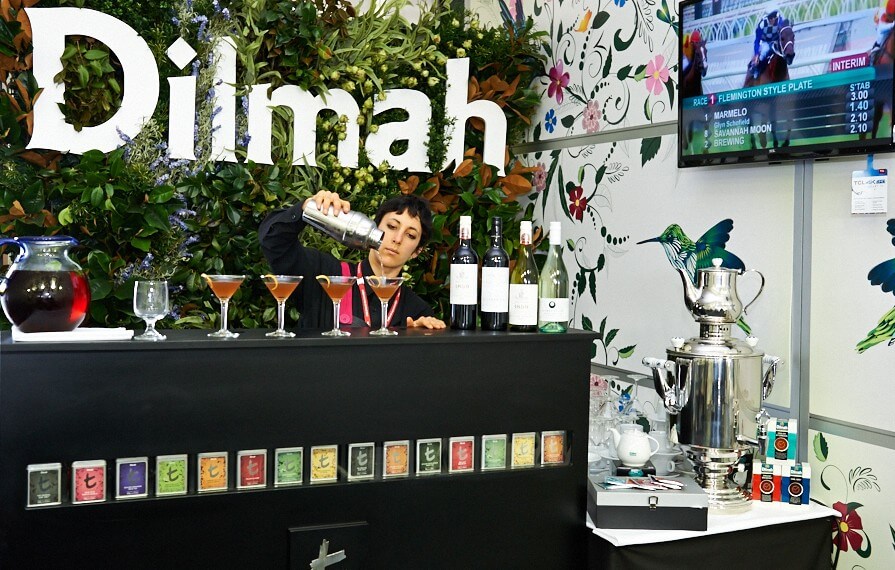 Spring Carnival Marquee – Dilmah
Dilmah Australia engaged Instinct Events to design and manage their Spring Carnival marquee facility at Flemington Racecourse for their inaugural involvement as a sponsor of the 2013 Melbourne Cup Carnival.
This role took on more than just event management of a Spring Carnival Marquee, as the style laid out would be used in future years and events. Instinct needed to bring an understanding of the brand marketing, into this process.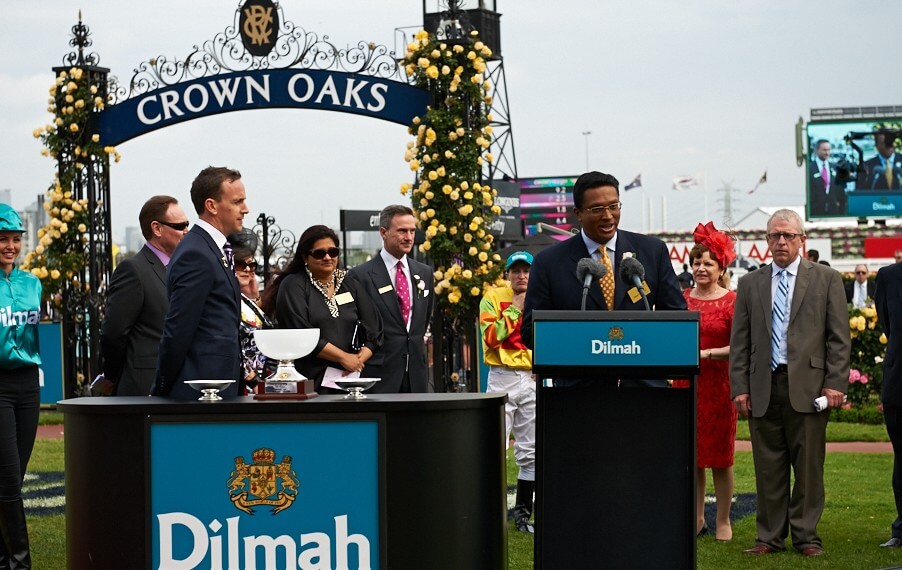 Spring Carnival Marquee – Design
Starting with an all white blank canvas, Instinct transformed the Dilmah 'Winning Post Marquee' , by creating a vibrant High Tea interior style,  that perfectly enhanced the Dilmah brand.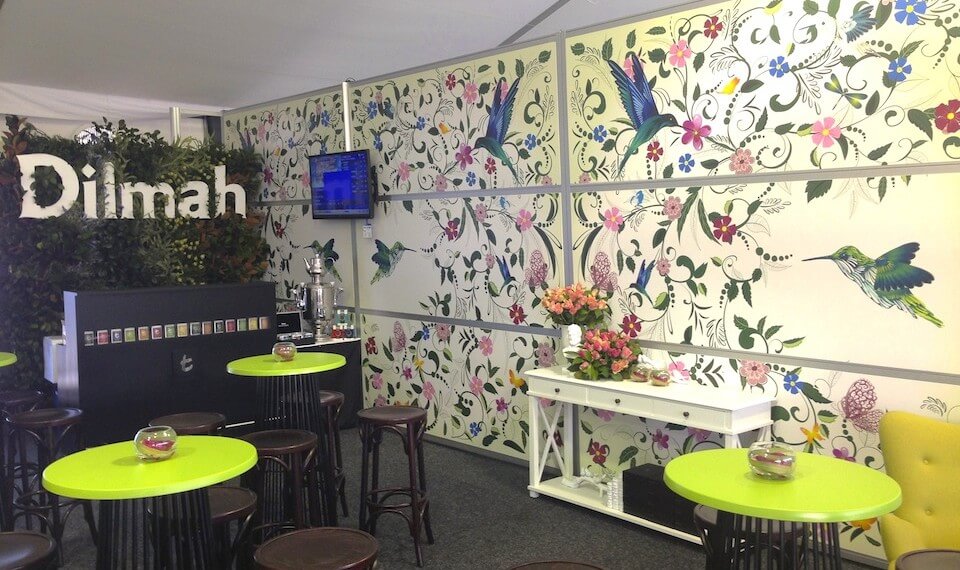 Spring Carnival Marquee to a "tea"
Incorporating one of Dilmah's signature 'T' series bar counters,Instinct designed and created a "living wall" or  vertical garden with prominent Dilmah branding.
This reflected the green nature of Sri lanka (ceylon) and reinforced the quality of Dilmah and the tea they are so very proud of.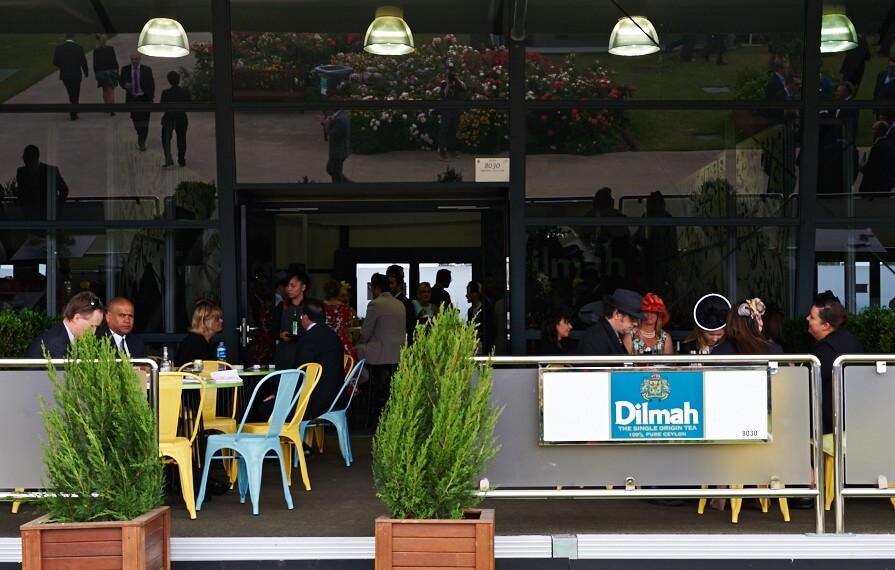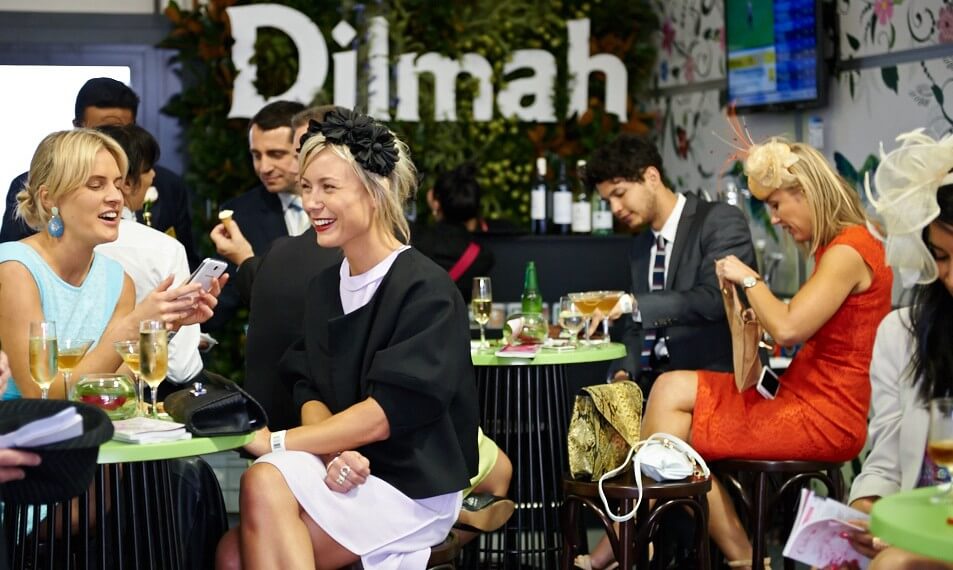 Spring Carnival Marquee – walls that tell a story
The interior fit-out featured amazing floor to ceiling wall graphics, that worked perfectly with the colour scheme.
An eclectic collection of contemporary and retro styled furniture, was selected by instinct and then subtle use of florals and decorations, to add style
Spring Carnival Marquee -Guest Experience
Home to 50 guests each day of the carnival the marquee provided the perfect setting for Dilmah staff and guests to enjoy four days of Spring Racing excitement, capped off with the running of the inaugural Dilmah Earl Grey Stakes on Oaks Day.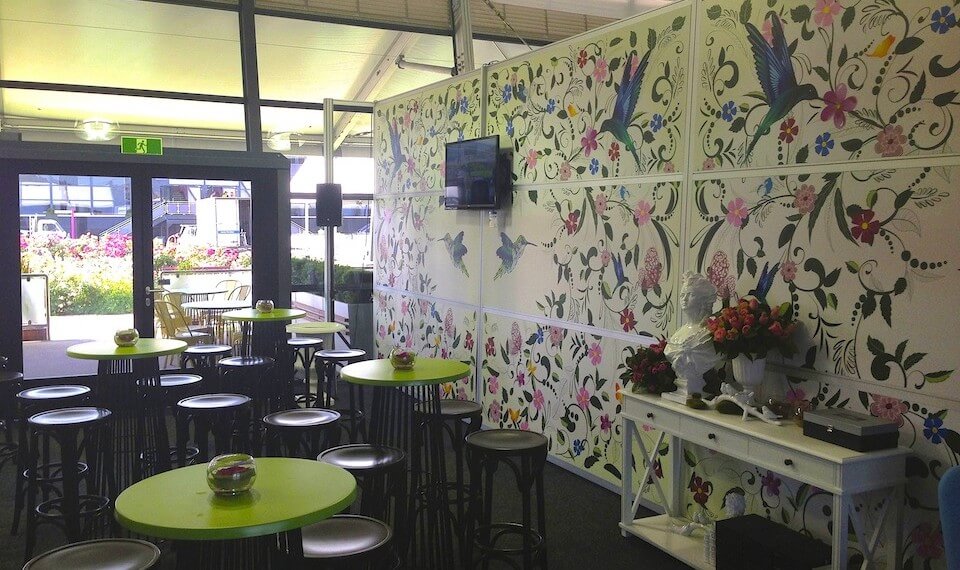 Instinct delivered the following event management services