Ideas & Insights
Sports Awards Night Newcombe Medal
 
Sports Awards Night Newcombe Medal
The Newcombe Medal is Tennis Australia's most prestigious sports awards night, is often refereed to as the Australian Tennis Awards. It is a night designed to celebrates and recognise the performances, achievements and contributions by members of the Australian Tennis Industry.
Sports Awards – attending by the best and biggest names
The annual sports award presentation evening is a black tie gala event attended by Tennis industry members including current and past players, Tennis Legends, dignitaries, VIP invited guests, finalists of awards and corporate supporters and sponsors. Tennis Australia once again engaged Instinct to create and event manage this prestigious sports award night.
Sports Awards – engage Instinct as event managers
Instinct Events conceived a glamorous, high-end contemporary styled design  conveying an innovative interpretation of the Newcombe Medal branding. Key elements of the design included the guest arrival facility complete with blue carpet and media wall, the stage sets and table decor.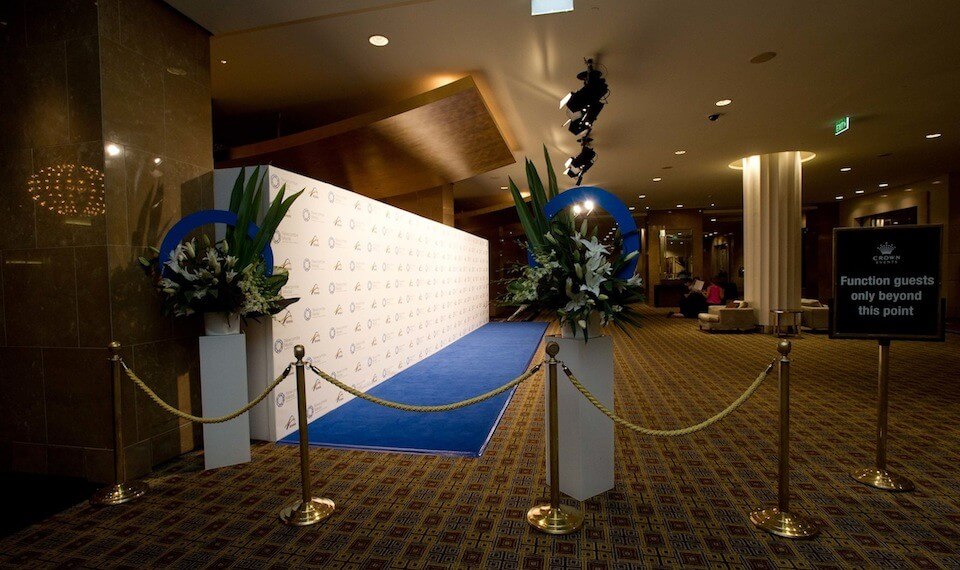 Sports Awards – Styling to support clients brand
The main stage featured a backdrop of cascading crystal bead curtains, custom designed metallic ring sculptures, and a stage thrust with wheelchair ramp, illuminated tivoli steps and a branded stage facade. A central circular stage, which provided the main entertainment platform for feature artist Jessica Mauboy, also featured  a ring of crystal bead curtains that provided a spectacular lighting 'canvas' throughout the evening.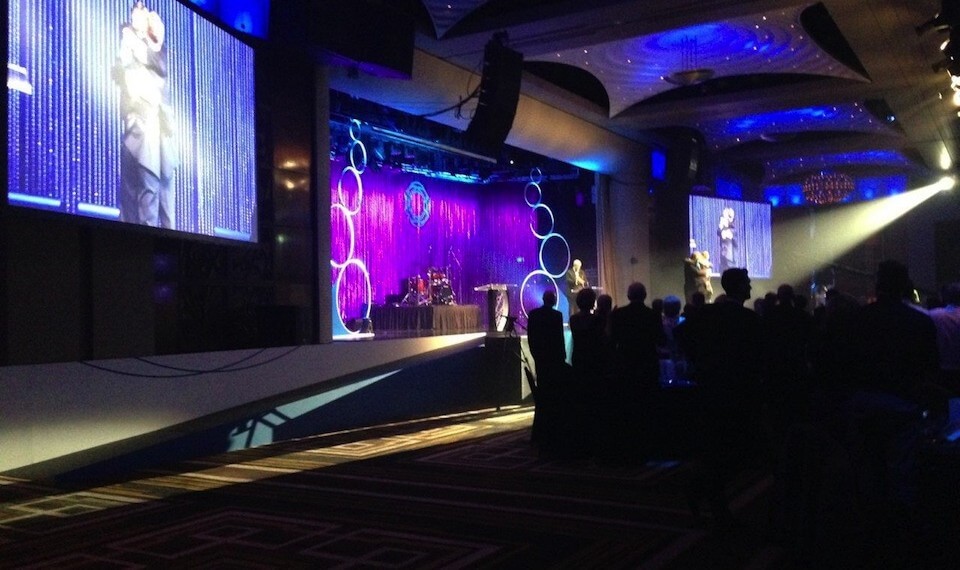 Sports Awards – decor that delivers
The ultra stylish table decor was designed to enhance the main stage set and consisted of metallic blue organza table overlays and chrome ring motif table lamps illuminated with electronic candles set in a bed of crystal beads.
The overall success of this Sports award night, was the feel of the room. attention to detail, and consistency with the client band was paramount in Instinct consciousness during design and delivery.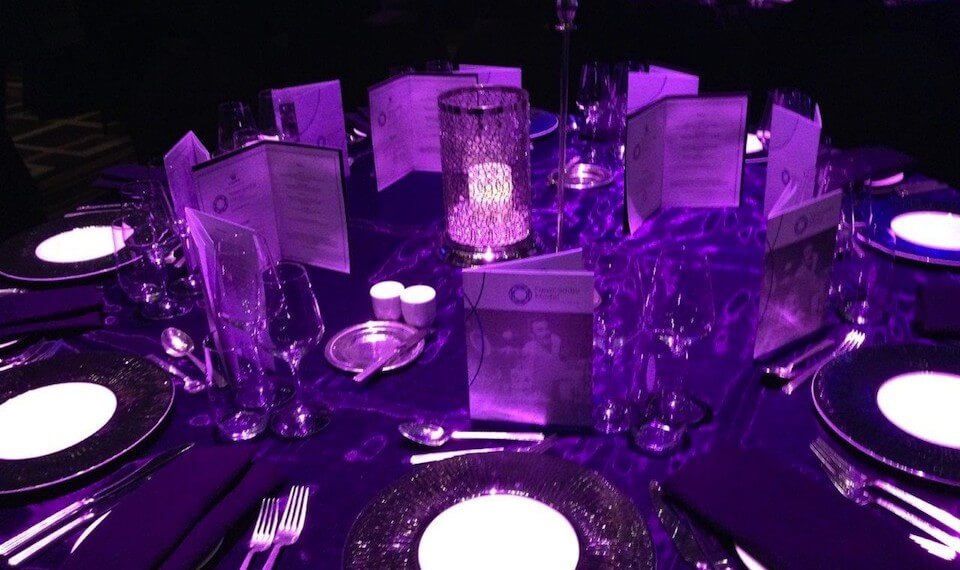 Sports Awards – on time, on budget
Instinct events, as project manager, had to ensure that all components of the night were delivered on time and one budget. Budget monitoring and reporting ensured successful outcome was achieved.
Sports Awards – Entertainment
A feature performance by Jessica Mauboy ensured the guests were suitably wowed. and a cover band ensured the dance floor remained full for the rest of this prestigious Sports Award night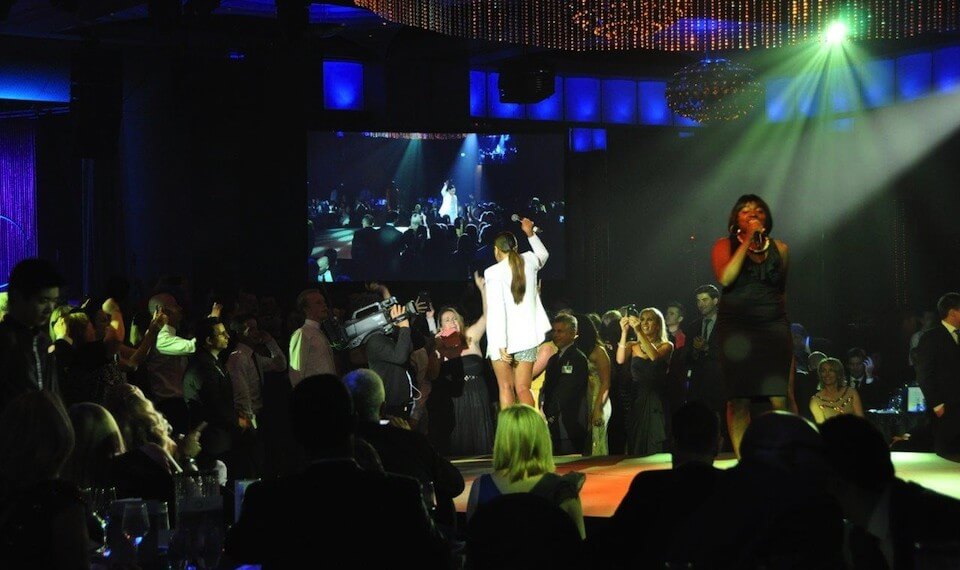 Instinct provided the following event management services
Sports Awards – Entertainment