Ideas & Insights
Crown Perth Show Case Night

Show Case Night – Crown Perth
Show case Nights can be tough. A Crown Perth Show Case night took place at the Crown Palladium (Crown Melbourne) on the 17th March 2016. It was a gala dinner arranged by Crown Hotels and Crown Melbourne to promote the Crown Perth Facilities to the PCO (Professional Conference Organisers) and event organiser market. The idea was simple. Get more players to hold conferences and events in the amazing Crown Perth.
A sit down dinner, with fantastic entertainment was arranged. The night was interspersed with well known MC and wonderful production (by Staging Connections)
How do you entertain the tough PCO market?
A show case night needs to get results. They are expensive exercises.  And, as most of us in the events game know, the PCO'S can be a tough market to impress. Their job is going for event to event. They end up seeing everything out there and often being impressed by little.
When Crown Melbourne was asked to host this event, the events & entertianment teams at Crown came to Instinct for help. With a long standing relationship with Crown, Instinct's flag ship cover band, CHUNKY JAM was once again engaged and ready to rumble.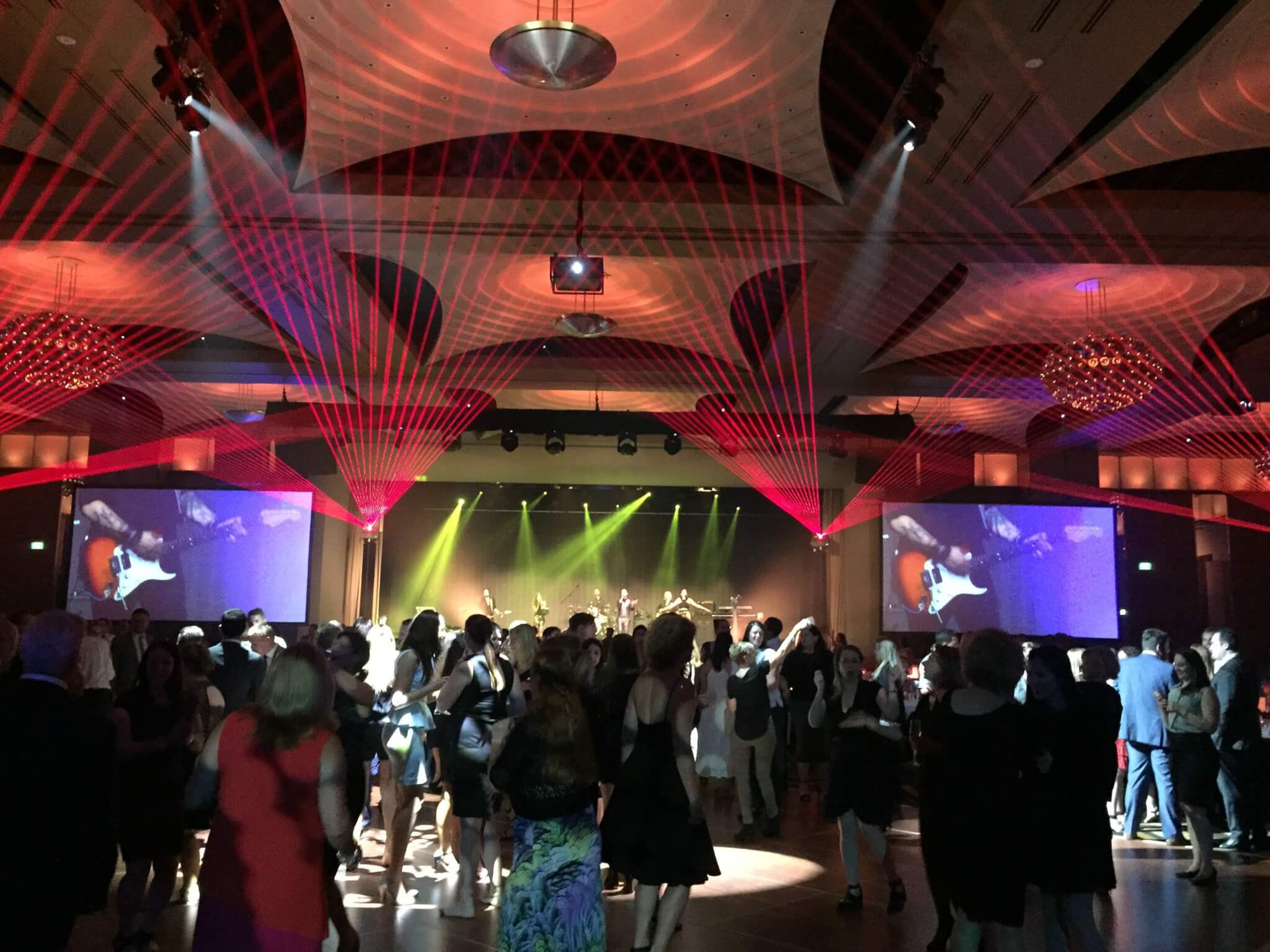 Show Case Night -Celebrity MC
The night commenced with celebrity comedian MC Peter Rowsthorn taking charge and setting the tone. Being a Perth boy, he was an obvious choice for the role. He bought not only his trade mark wit and charm, but a bit of the "swan- river" familiarity to the conversation.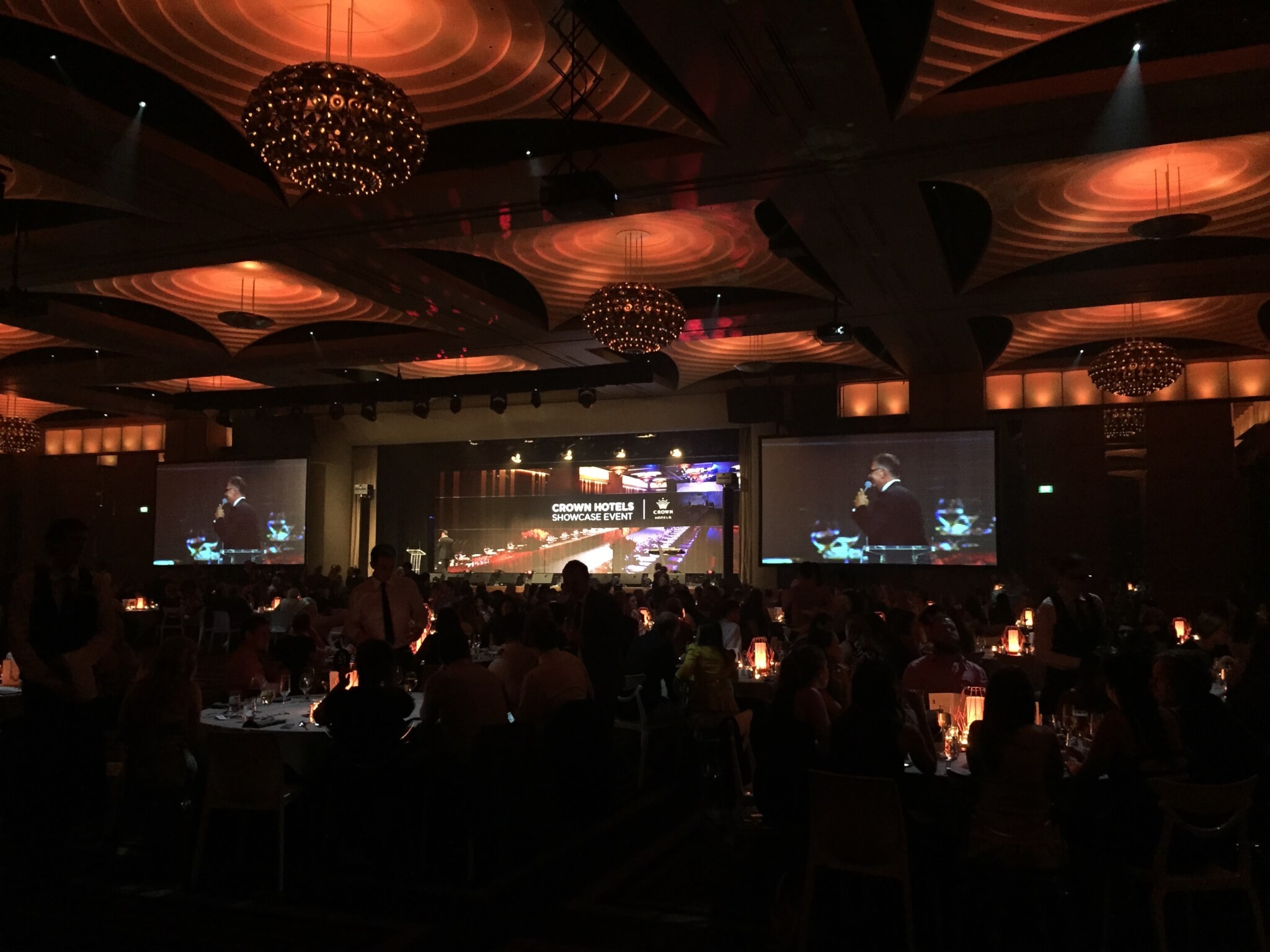 Show Case Night – The Veronicas
Superstar recording artists, The Veronicas, performed an acoustic set in the perfection area to much acclaim. They later returned to the main stage for a feature set.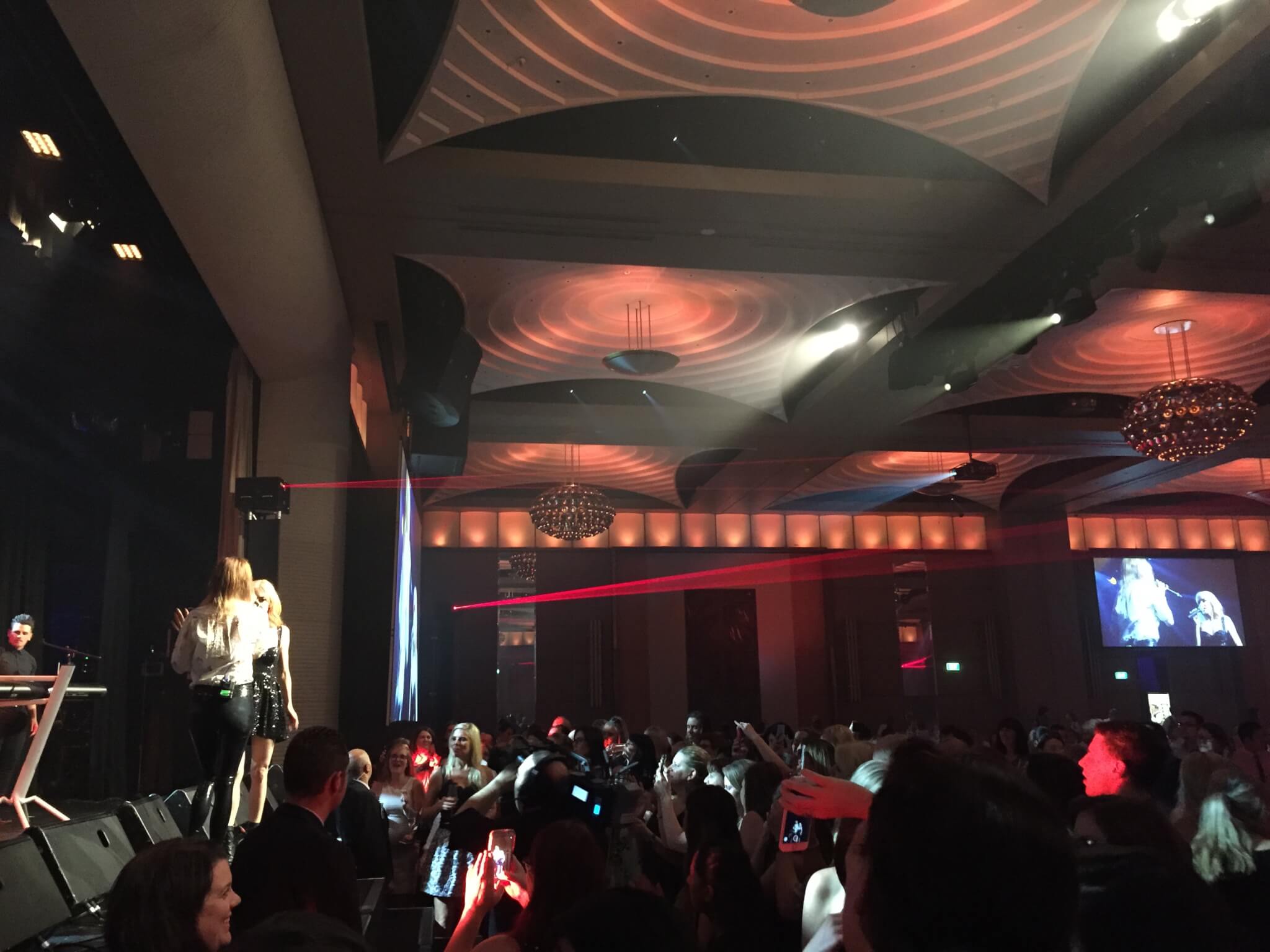 Show Case – Braithwaite – Horses for courses !
Darryl is a much loved staple throughout Australia for sporting events, corporate events, and public events in general.  Whilst it has been a few years since he was in the charts, the audiences love of his still amazing voice is obvious. The Show case night crowd went absolutely wild at the end of his set when he performed "HORSES" as the encore. This song and this line up never  fails to get the desired response. Full dance floor, mobile phones  in the air,all recording as people sing along!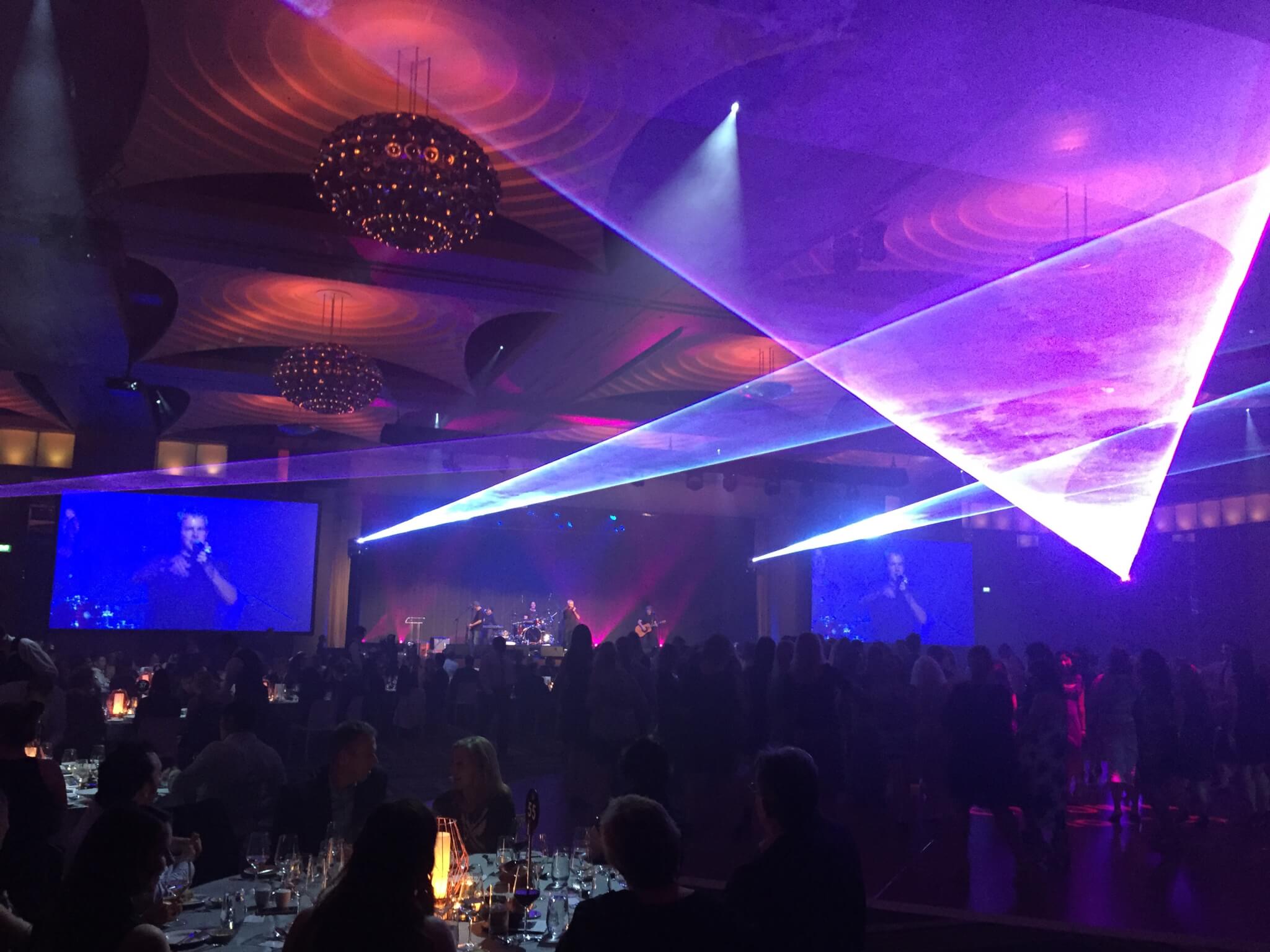 How about that Chunky Jam!
Chunky Jam have performed 3 major events for Crown in less than 4 months. Firstly the Crown Show Case in December to promote the amazing Crown Melbourne facility. Crown engaged instinct to provide an array of entertainment for this event. Chunky Jam were a feature.
Performing with Mariah Carey on New years Eve at Crown Palladium is a career highlight for many of the Chunky Jam band. This was indeed a great honour.
"To once again be asked by Crown to perform for the Crown Perth Show Case Night is a tribute to how well the band is playing" says lead singer Chris.