Ideas & Insights
How to manage an event like a professional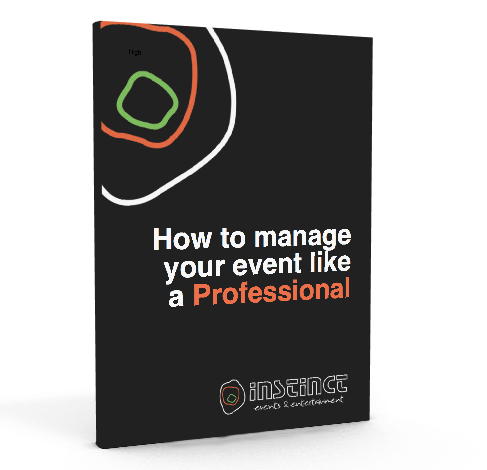 If your role is to plan, manage and deliver your company events internally, you'll know there are many elements to remember and get right.
Great events don't happen by accident, they are the result of creativity, meticulous planning, impactful presentations, professional stage management and amazing entertainment. More than anything else they are designed to provide a brand specific guest experience that talks directly to your chosen audience.
So, we've created this guide for you.
This free e-book includes handy articles, information, tips and checklists.
Topics include:
1. Who's on your team? The key roles to help you on the day
2. Top 10 reasons for engaging an event producer
3. The Guest Experience – why its important to focus on these "touch points" or moments
4. How entertainment moves people and creates state changes and why this is important to your event.
5. How to prepare the perfect runsheet – its all about timing
6. A Handy Event Tool Kit list – a must have list for the day
7. Event Speak – what do all those acronyms mean?
8. Event management checklists – so you don't miss anything on your to do list
To download your free copy, click here