Ideas & Insights
Australian Open Ball 2016 – Kia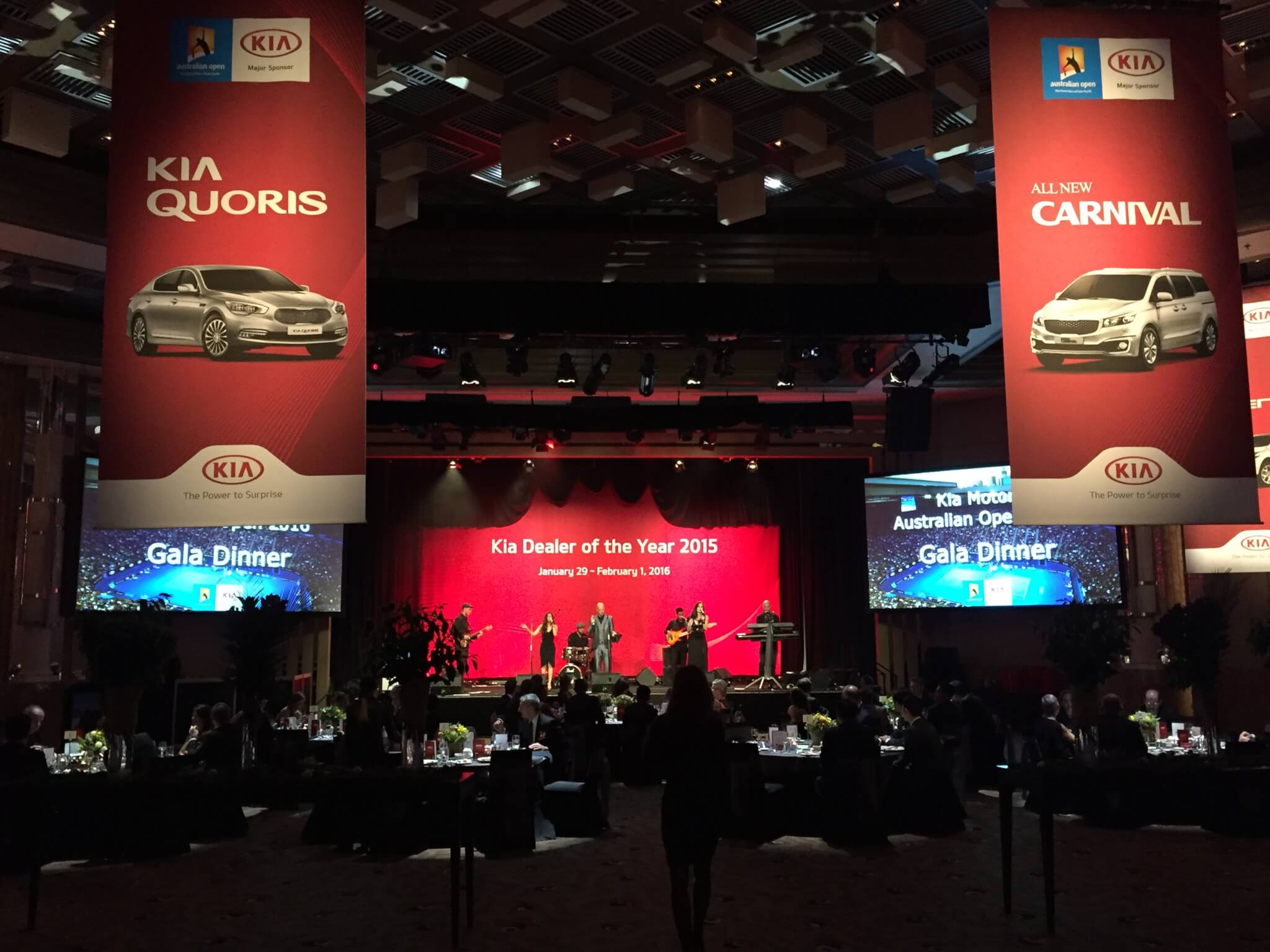 Australian Open Ball 2016 – Kia
Australian Open Ball. Kia is a major sponsor of the Australian Open Tennis,(and has been for the past 4-5 years) this sponsorship is a significant marketing exercise for the South Korean company, and a large commitment to the Australian Market.
Australian Open Ball brings the Kia team together
The Kia Australian Open Ball is a significant opportunity for the company to celebrate its successes in the previous year, within the Australian market, and a chance to bring the Australian dealerships, their teams tho Melbourne, and to join their South Korean counterpart to celebrate the brands success.
Australian Open Ball -Kia engages instinct for entertainment
Instinct has had the very great pleasure of being engaged as entertainment consultants for 4 years in a row, and as a result, Kia has engaged Melbourne's premier cover band, Chunky Jam, 4 years in row. This repeated success is a tribute to the Chunky Jam's ability to customise shows, lean new songs, and respond to the specific client needs.
"We love this gig," says Chris lead singer " they are a great crowd, very appreciative and we look forward to playing for them again next year"
Australian Open Ball -Kia love Chunky jam again
The continued success of the event relies on outstanding entertainment, Chunky Jam brings that to the table in spades. This consistency of cover band performance for the Australian Open Ball (kia) has allowed the audience to engage with them year after year. Chunky Jam are now part of there furniture for this event, which is held annually at there Grand Hyatt Ballroom.
Kia feedback
"By the way, Our band was just amazing on that night. 
I actually melted down and enjoyed their songs and play.
Here i attach some photos of them. Please pass this to Chris &team.
Once again, Big Big thanks to you and chunky jam team.
Hope to see you again in 2017!:) "
Mia Sim
Entertainment supplied for Australian Open Ball -Kia