Ideas & Insights
Easter Entertainment
No Easter Event would be complete without some Easter bunnies. At Instinct we have the best bunnies in town. Whether you're looking for beautiful stilt walking bunnies or funny fat bunnies. We even got naughty bunnies to host your event.
We've got a large selection of beautiful roving & dancing bunny showgirls to captivate your guests at your Easter corporate event. These bunnies are perfect for all kinds of corporate events, from award nights, to gala dinners, to cocktail functions
If you want to keep it light hearted and entertaining, we've got crazy roving musical eggs that will make your guests laugh and keep them entertained as they parade their way through your events pumping out their tunes.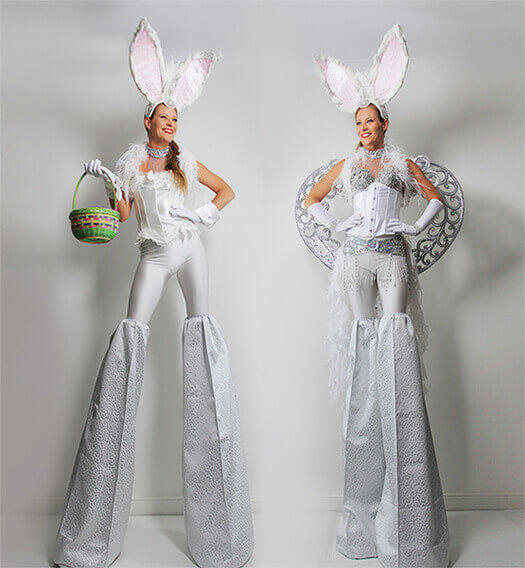 Easter entertainment above the rest
If you're looking to rise above the rest with your Easter entertainment. We've got some beautifully entertaining Easter stilt walkers to elevate your event above the rest. Adorned in white silver and baby pink these Easter stilt walkers will be sure to catch your guests attention as they rove around your event. Additionally, given the additional height of these beautifully costumed Easter bunnies, they will create a stunning ambience to your event that's hard to surpass.
Easter Bunny Stilt Walkers
Looking for something a little more cheeky?…
Meet White Rabbit
Our cheeky White Rabbit can MC your Easter event like no one can. He'll provoke your guests into surprise and laughter with his cheeky antics throughout the duration of your event only like White Rabbit can. White Rabbit is perfect as an MC & roving character, ideal for Corporate events surrounding Easter such as award nights, gala dinners, cocktail functions and more casual events.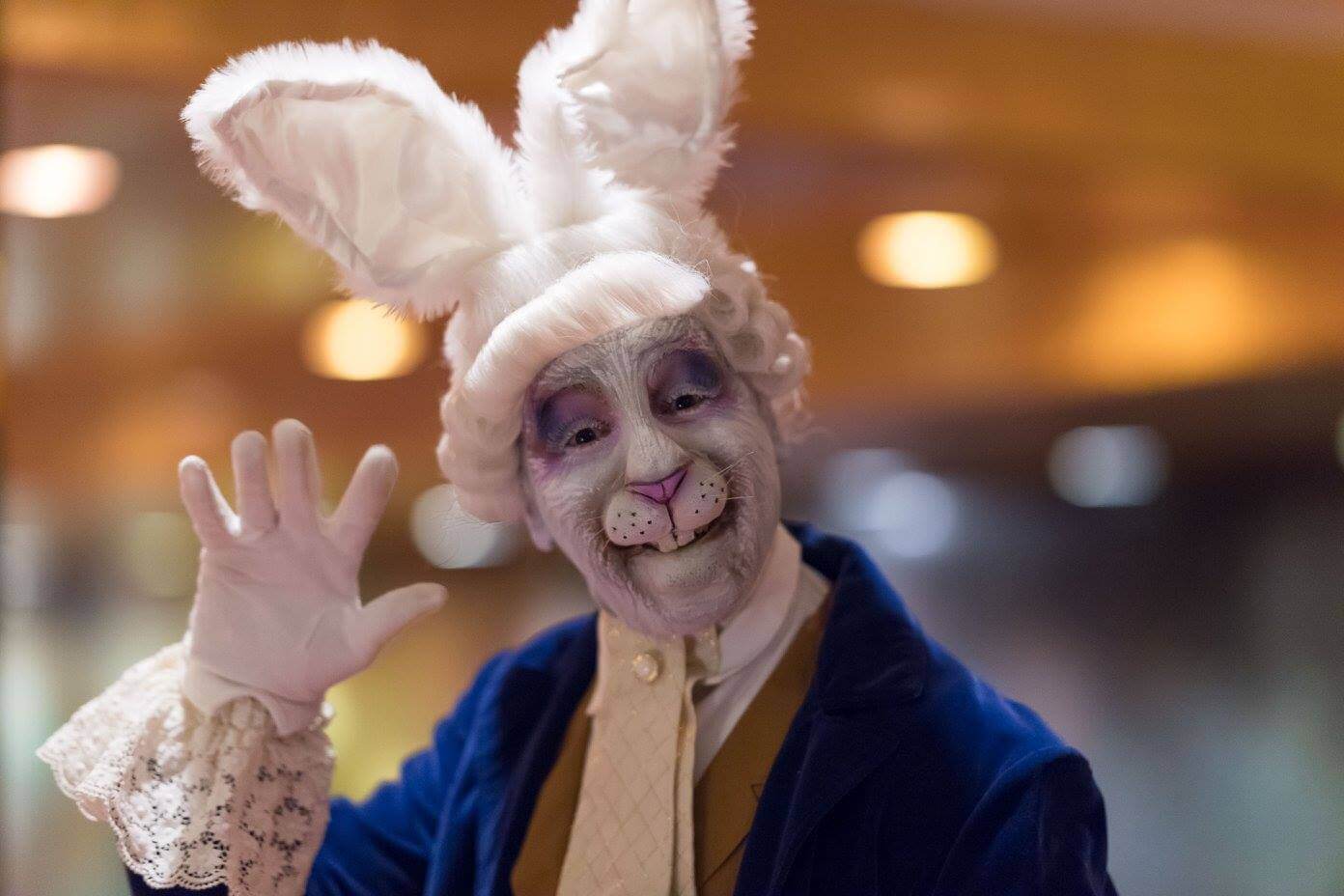 These are only a very small selection of the Easter acts we have on our books. Have a look through the gallery below or our entertainment categories. We've got over 3000 performers across Australia, so you'll be sure to find something suitable for your event…