Ideas & Insights
D & E Air Conditioning Christmas Party
D & E finished up the year with a glow party that engaged all ages.  With  formalities, encompassing a brief awards ceremony for 10,15, 20 and 25 years of service awards, the main focus of the night was fun, activities, dancing and of course, socialising with a drink or two..
The event took place at Zinc @ Fed Sqaure. being a largely white room, this lent the styling to a "glow" type environment. Colour washes, glow balls and lighting on the white curtains brought the room to life.
The venue did lend itself (with our door decking areas) to having an out door BBQ area, as well as a separate smoking area, well away form food service.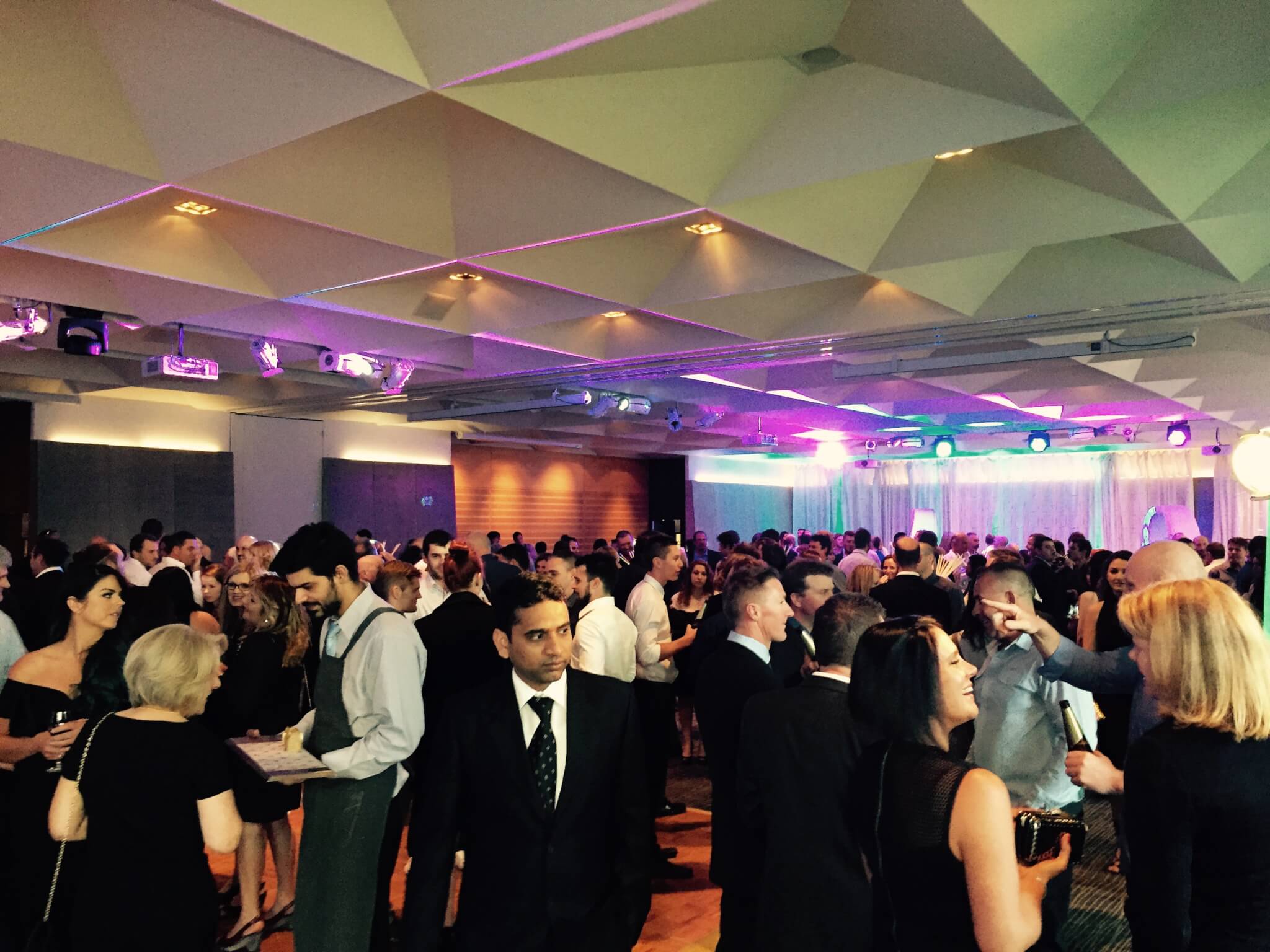 D & E Air Conditioning appoint Instinct as event managers
Instinct was engaged by D & E Air conditioning to provide not only the event entertainment, but also to provide full event management from concept to completion.
This encompassed an array of services including:

D & E Entertain with music and activities
Melbourne's leading cover band, Chunky Jam,  rocked the night away, with  their usual finesse. Ensuring the dance floor was full all night. Chunky Jam are well know for this skill, and did not disappoint.
D&E staff were keen dancers, however, prior to this guests were encouraged to have fun and interact with a vast array of games and activities, designed to be utilised with in pairs or in groups:
Pool Tables
Arcade Games
Tarot readers
Large Photo booths, allowing team or group photos
Glow Sticks, and other glow products
Entertainment supplied for D & E