Ideas & Insights
Brand Activation – Dilmah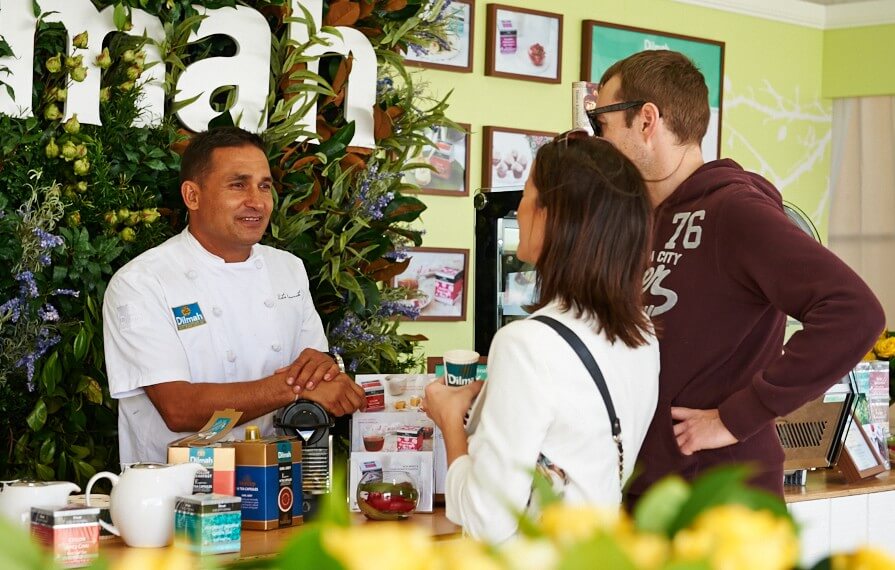 Brand Activation – Dilmah
A Brand Activation can be expensive and need to get results. For the second years involvement in Tastes of Melbourne, as a major sponsor, Dilmah Australia engaged Instinct Events to design and manage their brand activation campaign. With many of Instinct's senior management  having marketing degrees, it was a chance to get stuck into this fun event with our marketing caps on.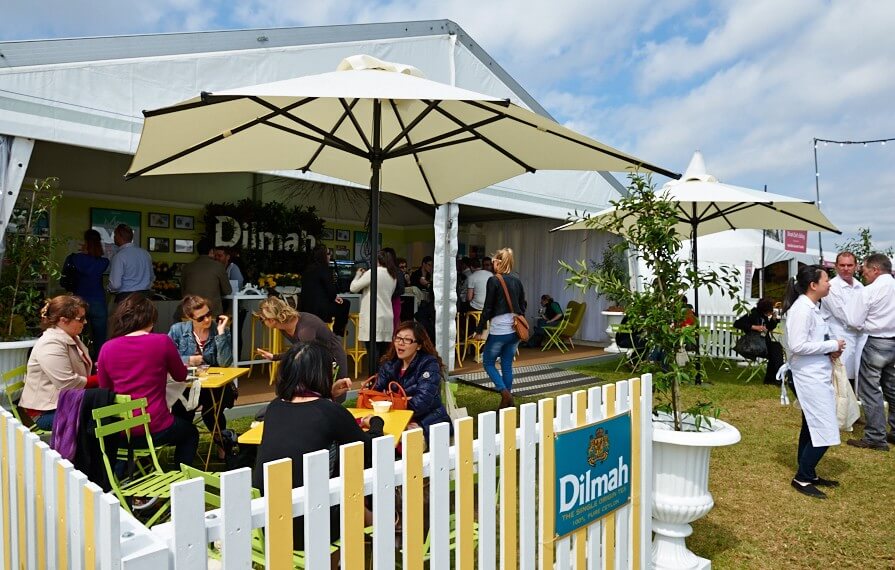 Brand Activation – Dilmah- objectives
The objective for a Brand activation is often the same. Induce trial by the market. Dilmah's obj tie for being involved in the tastes of Melbourne festival was to entice as many visitors  as possible to sample Dilmah's exquisite range of teas.
Dilmah and Instinct worked together to create  what many describe as the most stylish and welcoming experience at the event.
Brand Activation – Dilmah – Design & function
The marquee for this brand activations design, had to incorporate the holding of stock to allow many thousand of people to trial the tea. It also had to house"show bags" to give away.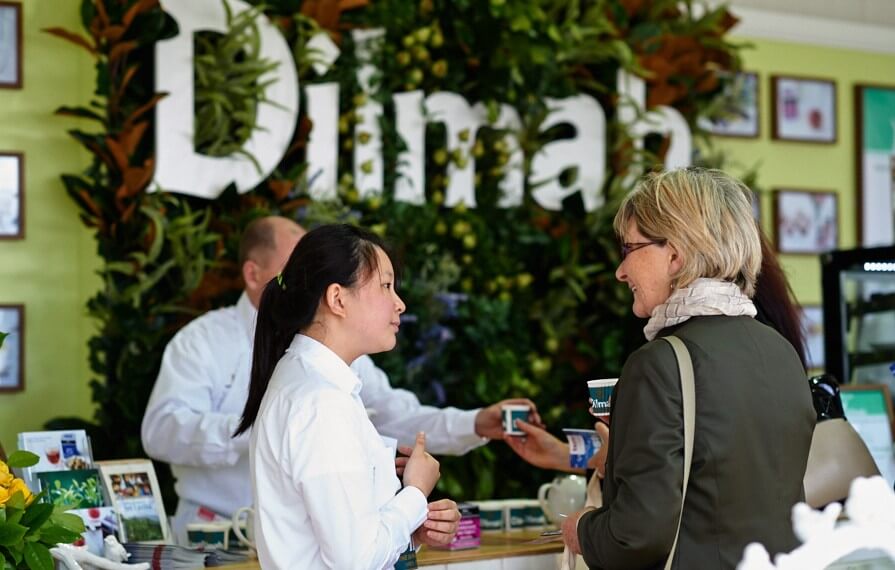 Large supplies of water were also needed tho keep the boiling water flowing  and the Dilmah tea, going out the door at a rate of 500 cups per hour throughout the event.
This also required a fully functional back of house kitchen, product shortage, food displays. Indoor and outdoor stealing was also supplied.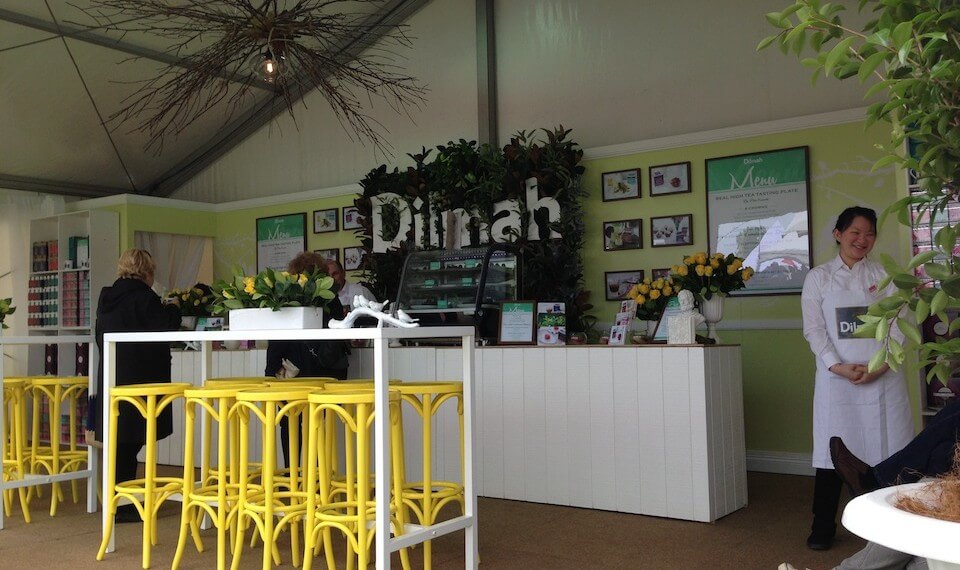 Brand Activation – Dilmah – Style
Instinct designed a custom build living wall or vertical garden for this event, as well as a bench top system that facilitated storage, serving and tea supply. This needed to be safe, functional and attractive, something that was delivered!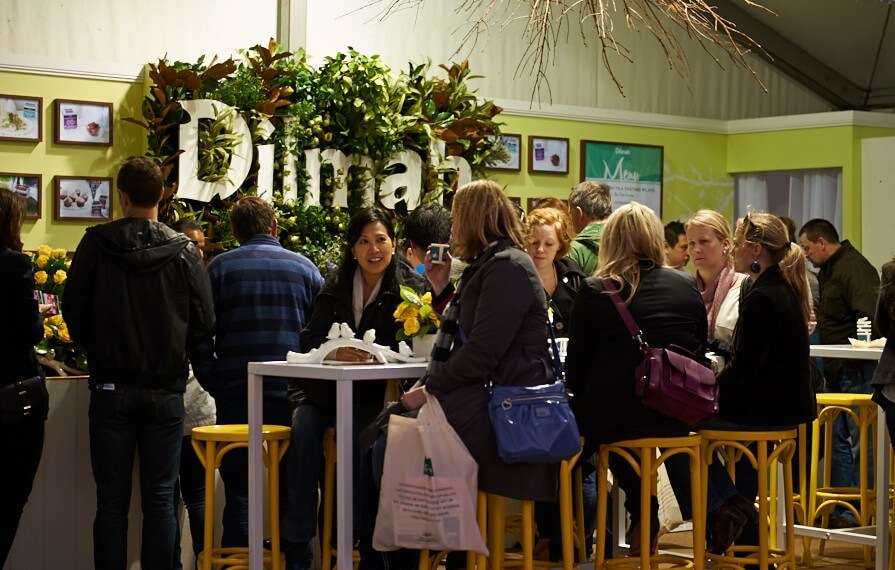 Brand Activation – Dilmah – Celebrity Chef
The adjacent Dilmah Chef's Skillery, visually linked to the High Tea marquee with branded picket fencing, provided a facility for Dilmah Culinary Ambassador and renowned celebrity chef Peter Kuruvita, and other invited chefs, to showcase their skills in combining tea with gastronomy.
Instinct delivered the following event management services