Ideas & Insights
AWARDS DINNER FOR ATSE CLUNIES ROSS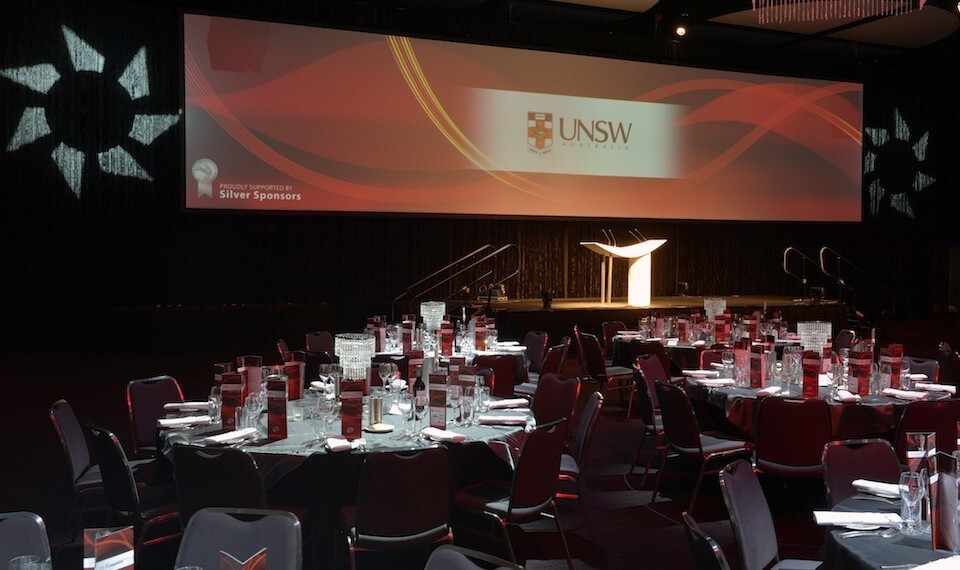 ATSE Clunies Ross Awards Dinner Choose Instinct
The Australian Academy of Technological Sciences and Engineering (ATSE) engaged Instinct to produce the annual Clunies Ross Awards 2014 dinner held at the Perth Convention and Exhibition Centre.
The ATSE Clunies Ross Awards focus on the application of Australian technological science and engineering for the benefit of the community. They highlight ATSE's commitment to fostering innovation and commercialisation and honouring the work of those taking the nation's leading technologies to the market place. These Awards – alone among Australia's headline awards for science and technology – highlight the hard work, extraordinary risks and long-term commitment needed to achieve, through commercialisation, the practical marketplace impact of applied science and technology.
ATSE Clunies Ross Awards Dinner – Innovative mulitmedia by Instinct
Focusing on delivering an innovative awards dinner, the Instinct production team worked closely multimedia production house Hase Media, to create an awards presentation centered on communicating the achievements of the 2014 award winners. The room was designed around a huge 18m wide projection screen that allowed videos, animated backgrounds and live images to be mixed and blended onto the wide panorama screen.
The room decor was designed to add prestige to the event without looking ostentatious. Illuminated Tivoli steps and a custom lectern created an elegant stage setting that enhanced the clients' brand. Bead drop crystal chandeliers complemented the crystal table lamps and when lit red created the perfect setting for the formal presentations.
Moving ATSE logo gobo projections, ballyhoo lighting effects and audio music stings added extra sparkle to the announcement of each ward winner.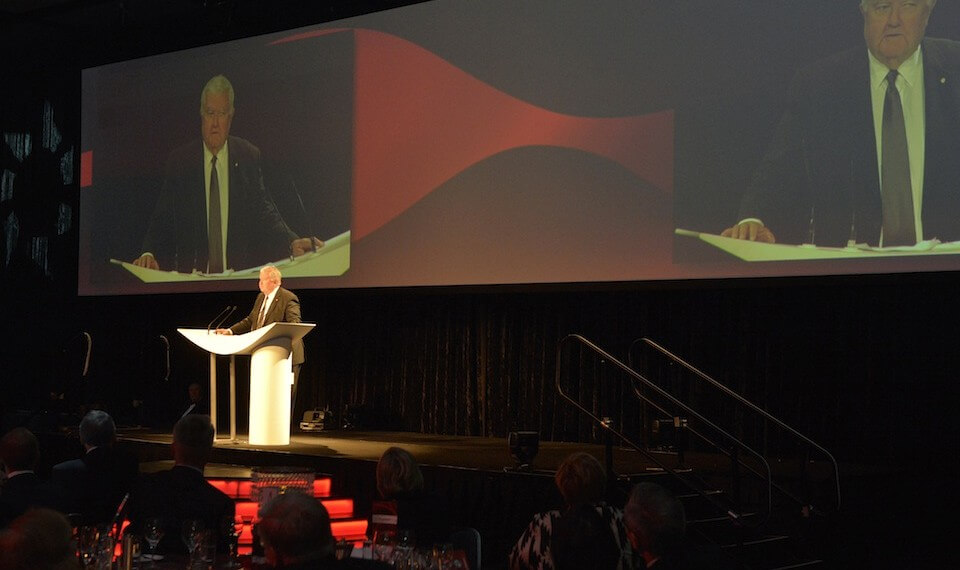 Instinct delivered the following event management & entertainment services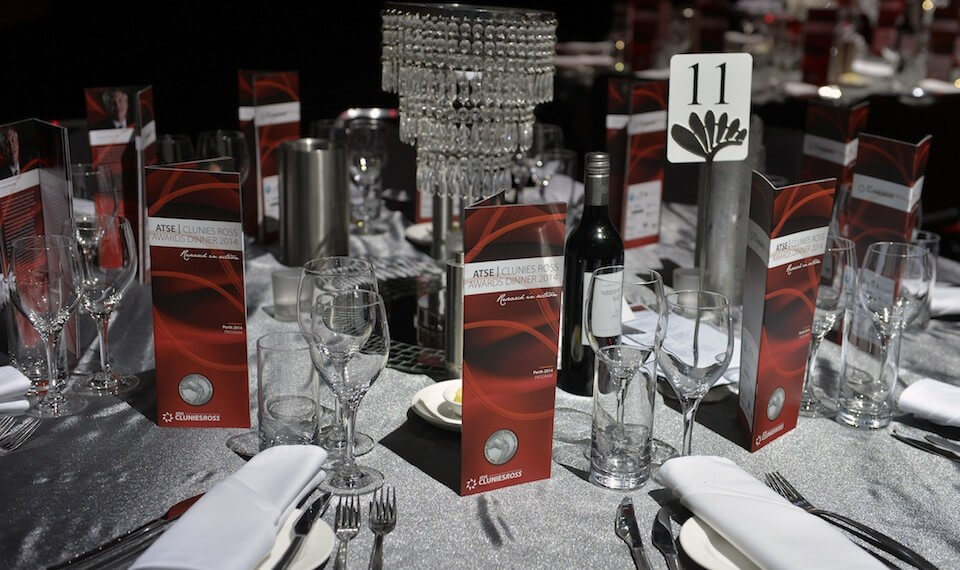 Connect and share on Instagram,  Facebook, Pinterest, Linkedin