Ideas & Insights
Looking For An Excellent Corporate Entertainment Agency?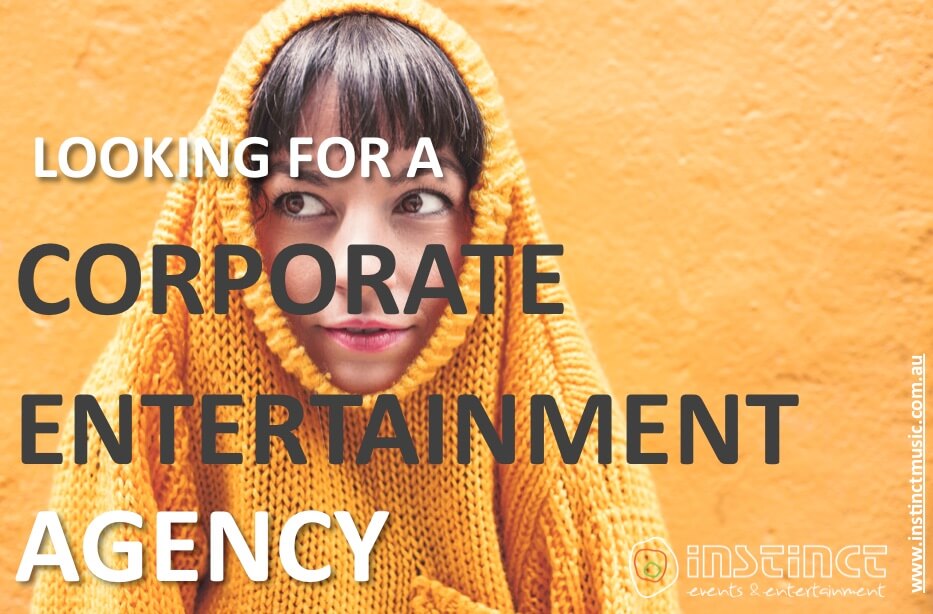 Corporate events are becoming increasingly popular by the day as more institutions recognize their value in motivating employees and helping them retain top talents. If you're planning hold a corporate event, there are several factors you need to consider, chief among them being the corporate event agency to hire.
Let's face it. Your choice of entertainers can break or make your corporate event. This is why it's important for you to be extra keen when making your decision here. Of course, your aim is to illicit that "WOW" response from your event attendees and give them something to talk about in the days that follow.
So here are six key factors to consider when looking for an excellent corporate entertainment agency.
1. How diverse are their services?
An ideal corporate entertainment agency should be able to offer a variety of services to keep your guests thoroughly entertained while also helping in other technical aspects of the event. For example, the company should be able to provide basic events services such as photography, stage management, guest management, and theming. Besides, it should also be able to help in other advanced functions such as brand management, venue selection and management, and project planning among others. This way, your event can be more colourful and professional.
2. Corporate Entertainment Agency Fees
This may sound like a no-brainer but we bet that you just don't know how much controversial the topic of entertainment agency fees can become if not handled properly. As such, try to work out all the fees your event will involve and ensure that little is left for bargaining in future. This will significantly minimise cases of misunderstandings that often arise due to "hidden charges" and other devious clauses that your preferred agency may try to introduce later on. Instinct always quotes the entire cost upfront
3. Insist on insurance
We all know how important an insurance cover can be especially for our health. This same principle applies to events staging and management. As such, be sure to check and confirm that your preferred corporate entertainment agency is insured. Of course, you will want to protect your guests from any emergencies and unintended accidents- and having them insured helps in that.
4. Your targeted audience
The type of demographics you're targeting for your corporate event can play a huge part in the choice of event entertainment agency to go for. For example, if your event's attendees comprise the younger generation, you might favour an agency known for providing high energy entertainment. On the other hand, a more mature audience might prefer something more relaxed. So take your time and study your audience and determine the type of entertainment they are likely to appreciate. You can then look for an event entertainment company that matches their exact needs.
5. Equipment and licensing
Does your corporate entertainment agency have all the required equipment and licences to serve your company as needed? For a memorable event, it is prudent to check with your event agency to ensure that the performers or cover bands have all the instruments needed to serve your event properly. For example, it's important to confirm that their sound systems can produce quality sound and that all their instruments are safe to use.
6. Get testimonials or case studies
Have you found an event entertainment agency that you think fits your bill perfectly? Well, it's now a time to ask for referrals, case studies and testimonials from others who've hired entertainers from the company before. This way, you can get to know more about its reliability and other aspects that you may not know just by studying their website.
Why Instinct is Your Best Bet for Corporate Events
Are looking for a reputable corporate entertainment agency in Australia? Well, look no further than Instinct Events and Entertainment. Having delivered over 15000 events and entertained over 25 million Australians, we're Australia's undisputed leaders in entertainment for events. Ours is a fully integrated entertainment agency and event management company whose primary purpose is to organise exceptional events and provide memorable entertainment for your guests. We have over 3000 entertainers to offer your guests a variety of performances.
Over the years, we have been privileged to work with some of the biggest companies and brands in Australia and even the government. You can be our next success story. Reach us today and let us know how we can help you organise your upcoming corporate event.
call 1300 881 611