Ideas & Insights
20 Australian Corporate Entertainment Acts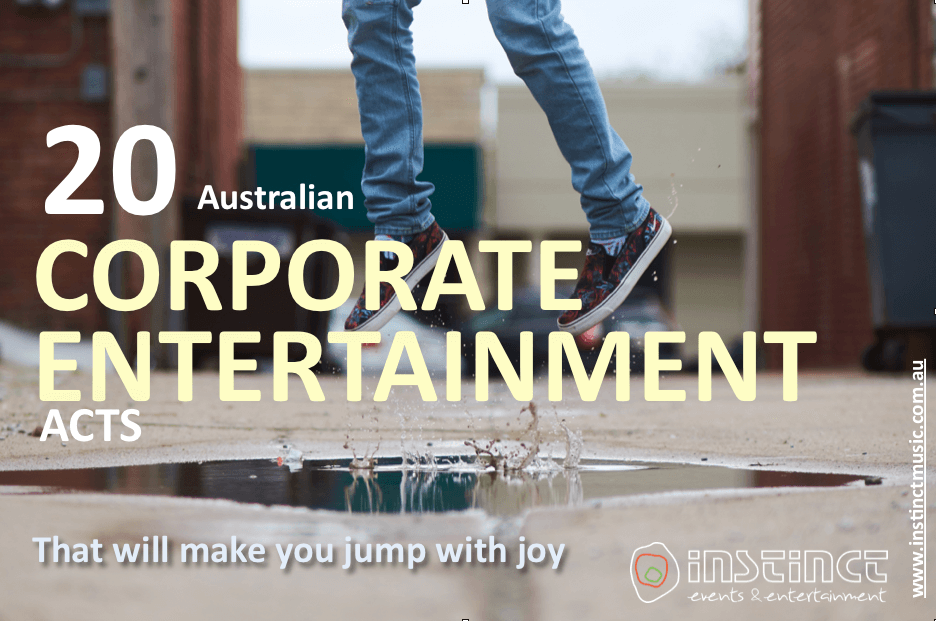 20 Australian Corporate  Entertainment Acts (that will make you jump for joy)
Ok. so your planning a corporate event, or looking for fresh, new, relevant Australian corporate entertainment.
Well here is a HOT 20 LIST you cant go past. Instinct specialises in Australian corporate entertainment, and the feedback we have got from our corporate clients on these acts, means they have 'earned their stripes" and you should check them out! (click on the image to view, watch and WOW!)
One caveat. One of the acts is not Australian, but performs here regularly. Oh.. and the order of the acts is as we thought of them, not in order of preference!
Talk to us about more Australian corporate entertainment
call 1300 881 611