Ideas & Insights
Around the World Event Theme Christmas Party
Around the World Event Theme Christmas Party
Privately owned firms above 500 staff are often confronted with the difficulty of when and how to reward their staff. More importantly, is how to do it in such a way that it excites the team and exceeds their expectations? The around the world event theme is perfect. It adds colour, flavour and a "global" appeal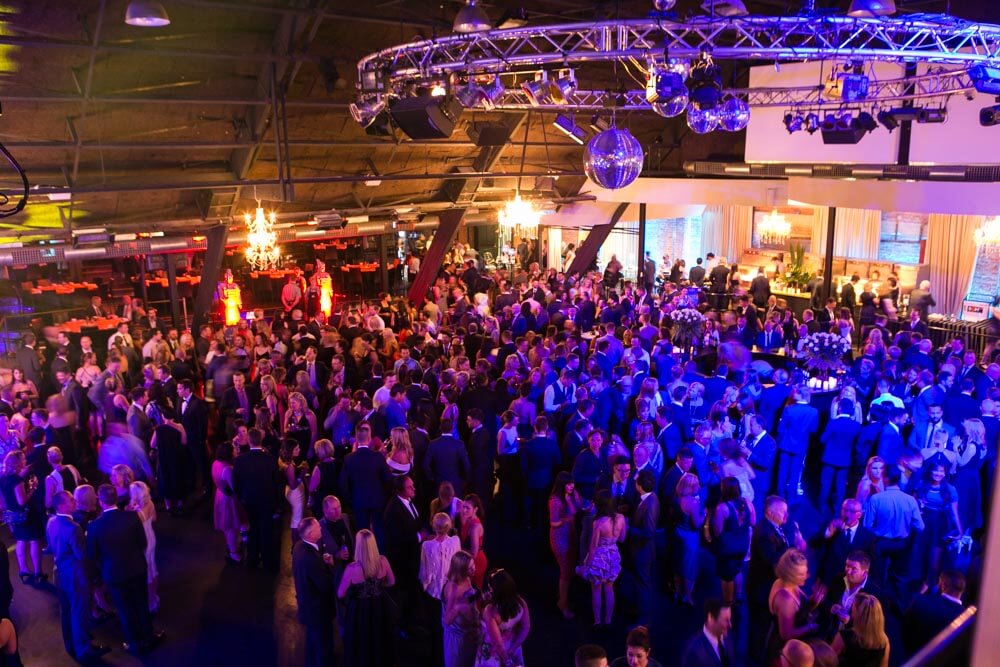 Metricon engage Instinct for a total event package
Having worked with Instinct for over a decade on numerous events from family days, Christmas parties, Gala dinners to house launches, Metricon once again engaged Instinct for a total event management package for the "around the world" theme
This involved assessing the various suitable  venues in Melbourne that could sufficiently hold and engage 1000+ staff for a night never to be forgotten. Venue selection was critical to the style &  success of this event
The Melbourne Pavillion was selected  for the staff party primarily for its luxurious space and for its uniqueness, Most staff would have never been there, which allowed for a lack of expectation to become a great asset to the staff party event. Further, it created constant movement as people flowed through spaces, looking for the end treat to eat, drink or be entertained by.
Staff party: Multiple rooms for varied vibes
By offering 2 large rooms Instinct was able to create 2 distinctive spaces within this staff party. (This is over and above a very large smoking courtyard, decorated with plants and fairy lights, to make those who smoke feel welcomed)
The main room offered a large stage for floor show performances by the Diamonds and 2 sets by the Tim Campbell band. The large stage was draped with a star cloth and suitable lighting. Whilst formalities were minimal, the main room comfortably suited all formalities, where all staff in attendance could see the presentation.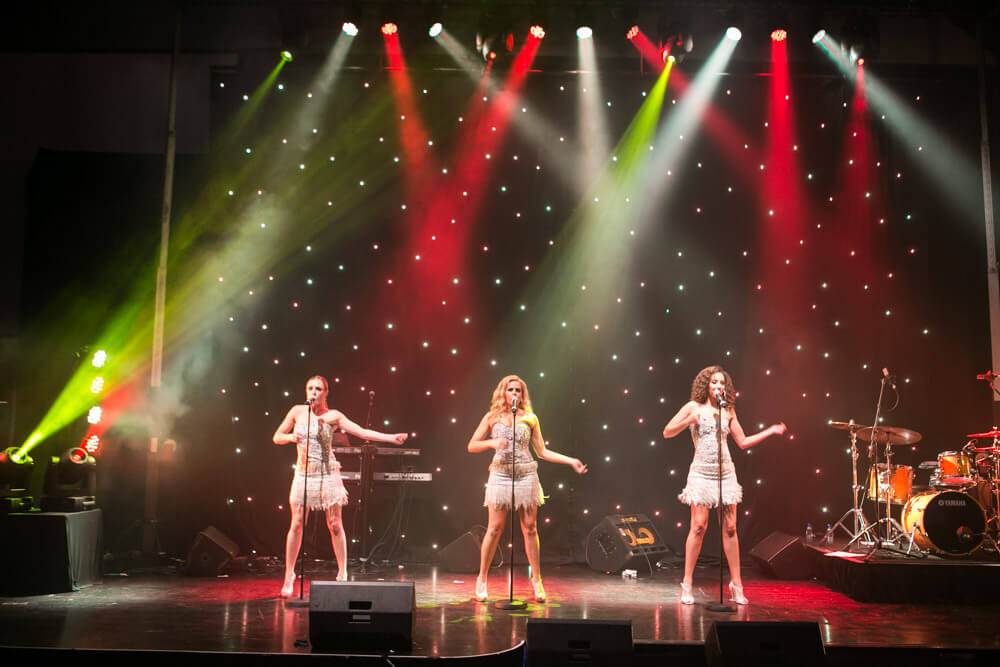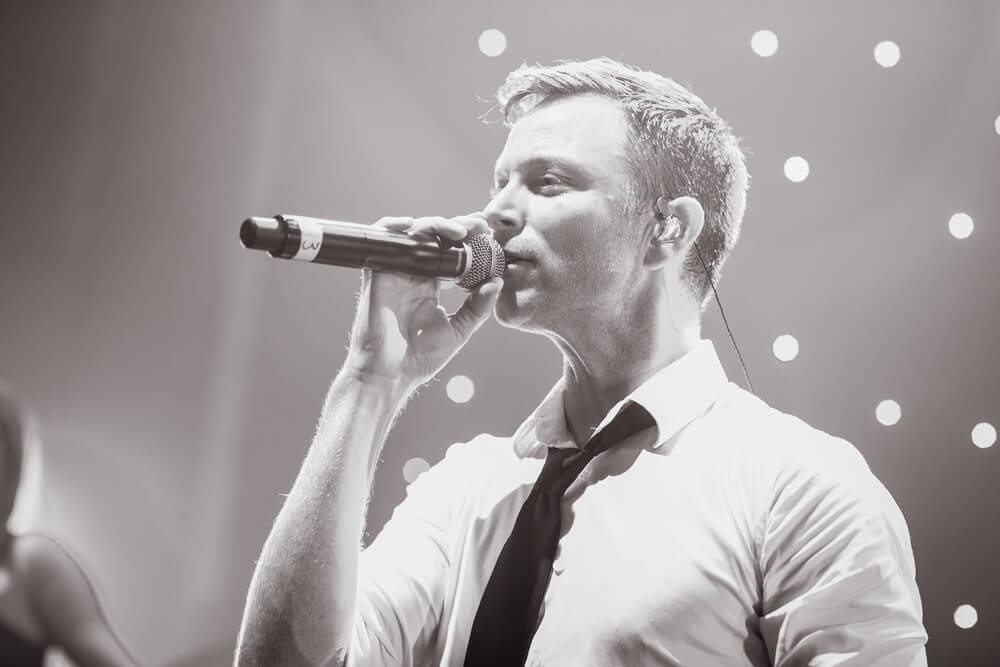 Staff party : Dance floor action guaranteed
The Diamonds wowed the audience with their slick choreographed performance, and Tim Campbell Band ensured everyone moved and grooved as the staff party kicked into full swing.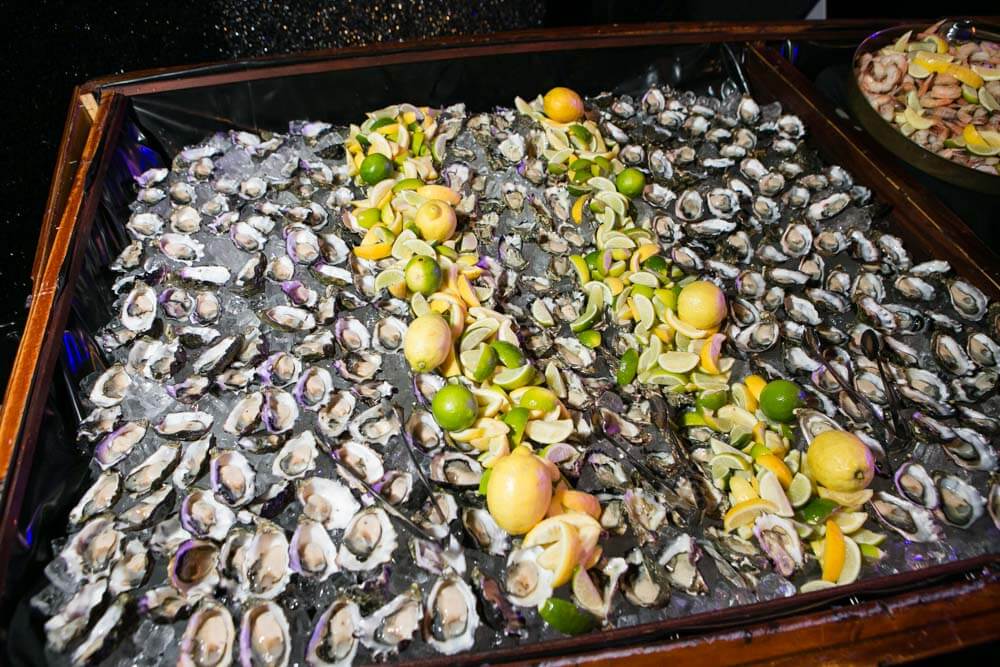 The main room was dressed with multiple food stations as well as trayed service and 2 main bars. An oyster bar, Pizzeria, and smoke house keep people excited, while they waited their turn to visit the 140 seater yum cha restaurant located centrally within this cocktail event. Instinct provided Styling & decor thought out.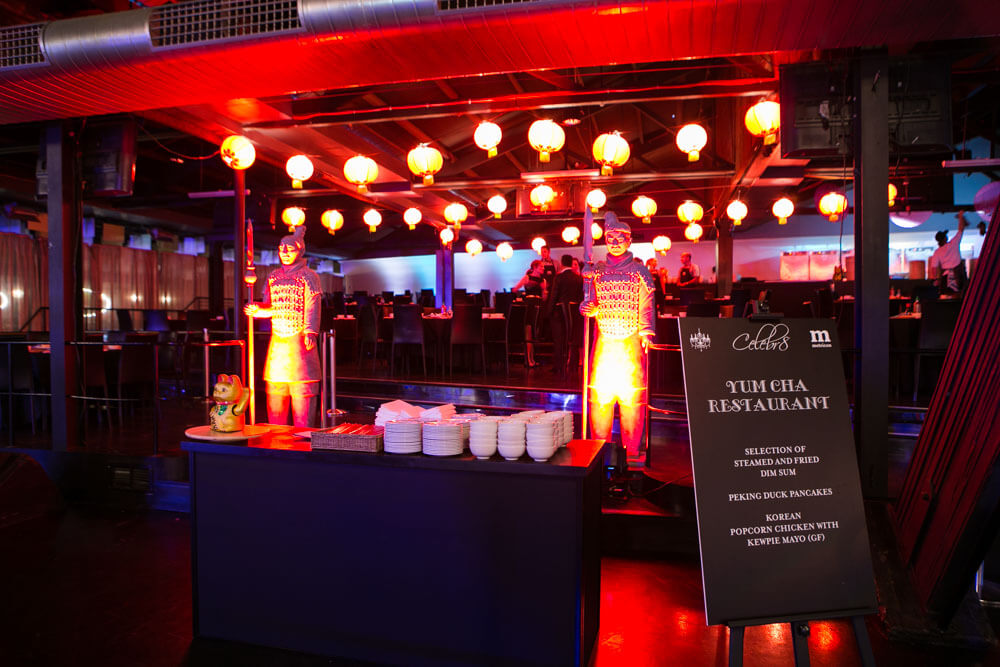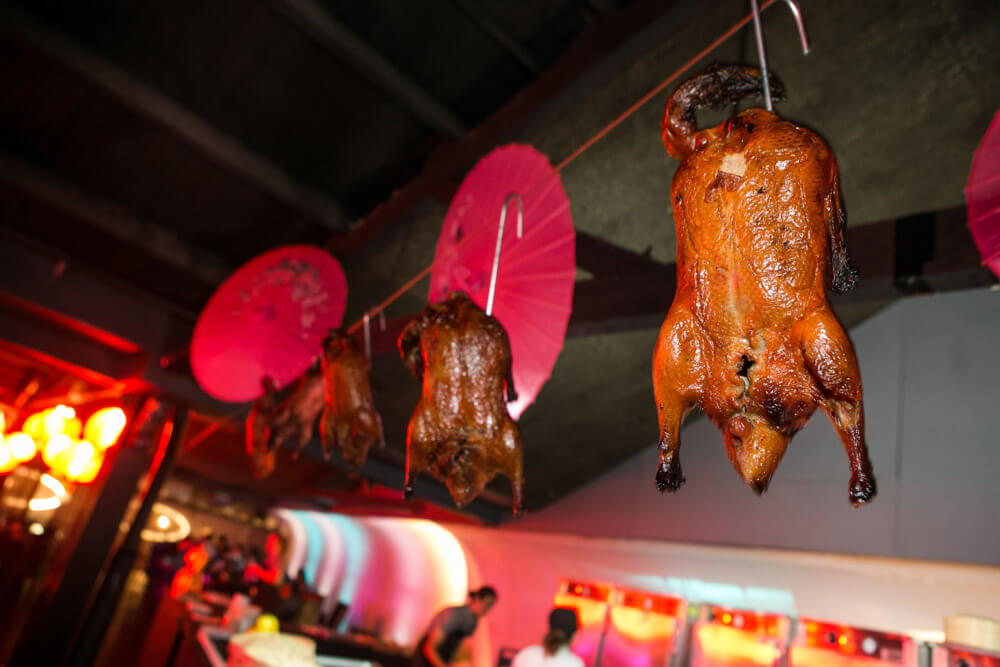 Around the world & all that jazz
The second room was a jazz room, where the Pearly Shells unique style of swing jazz entertained, and a massive cheese spread awaited.  This room was also equipped with a large desert station and coffee stations. and filled with an opulent range of lounge suits, chest loan and ottoman combinations.   Floral arrangements and sculptures adored all bars and food service stations. Of course, the food reflected different styles and nationalities.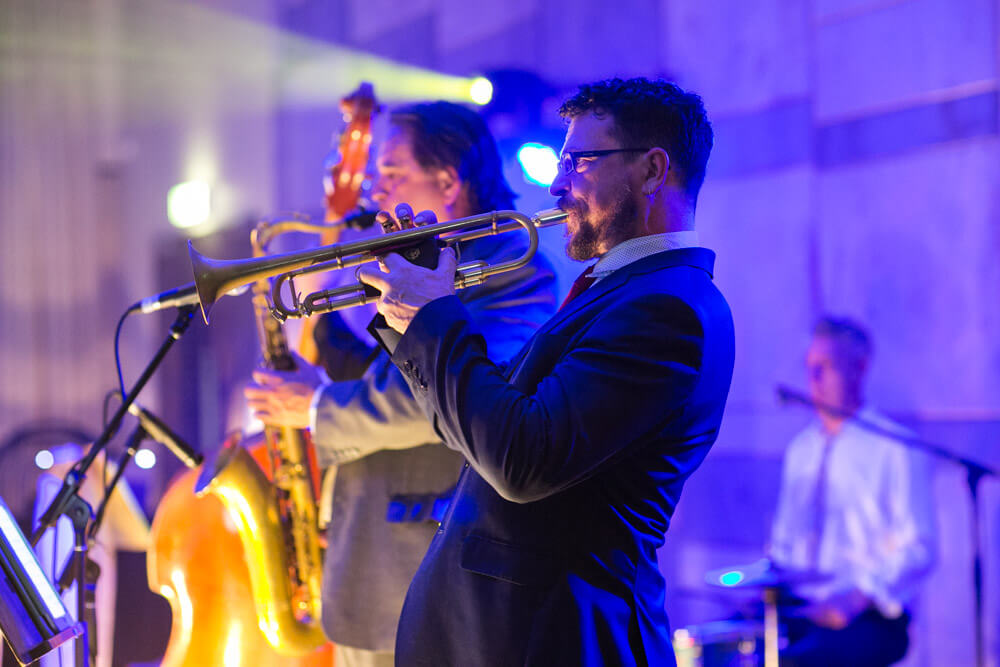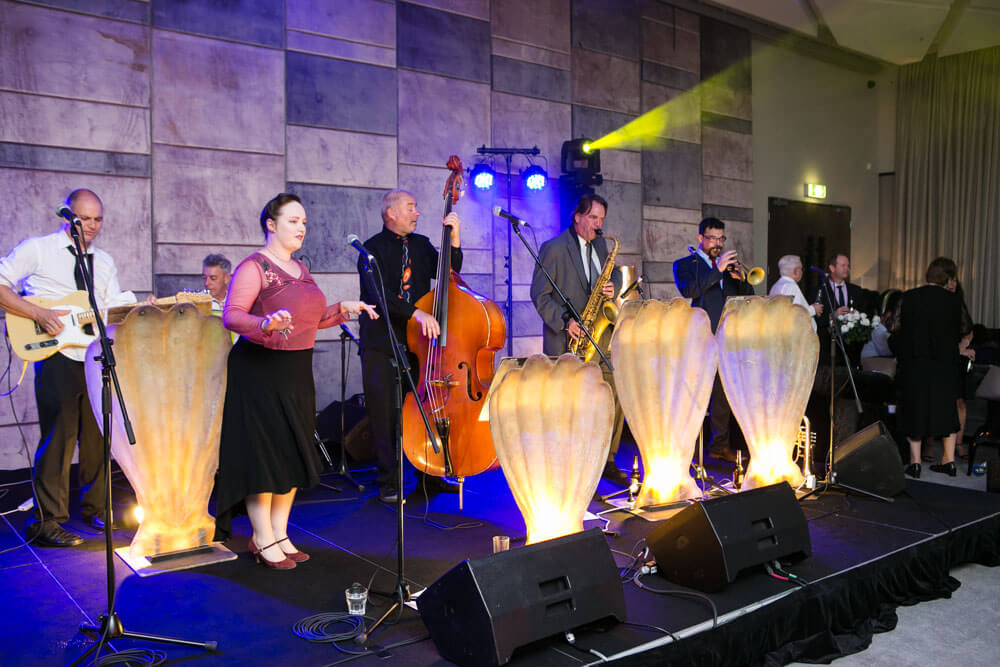 Around the world : fill the gaps with a GREAT DJ
A regular at instinct events, Dj kate ensured all change overs between acts still have the dance floor full throughout this staff party.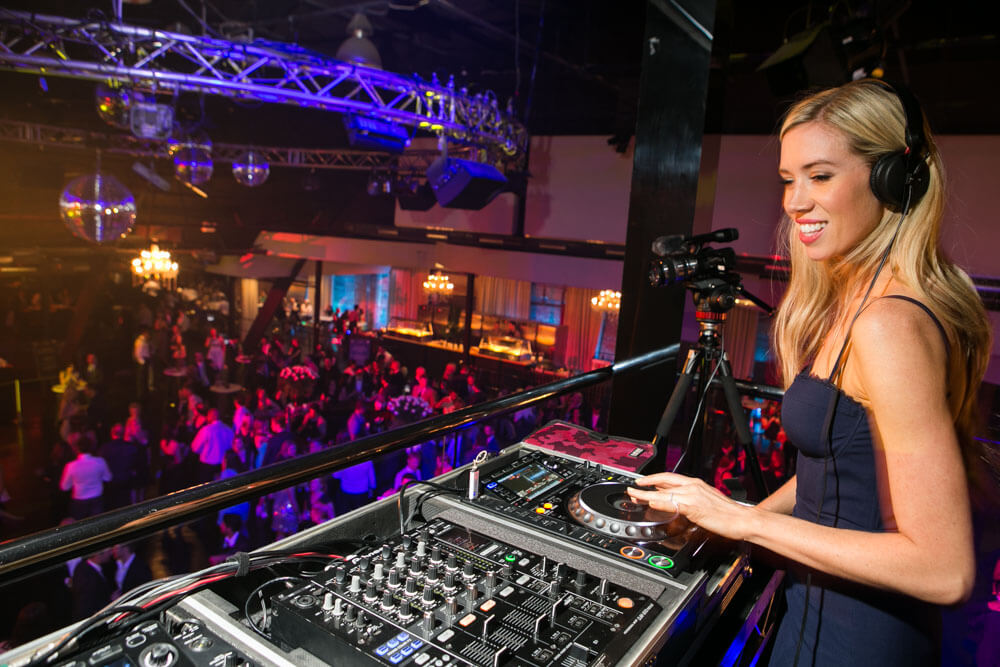 "The Around the world theme party went off with out a hitch, and the feedback was simply electric from across the entire team"
Instinct provided the following services for this staff party
Sourcing & Coordination of catering
Furniture hire
Plant hire
Entertainment supplied for this Chinese New Year Event included: