Ideas & Insights
Work Christmas Party Ideas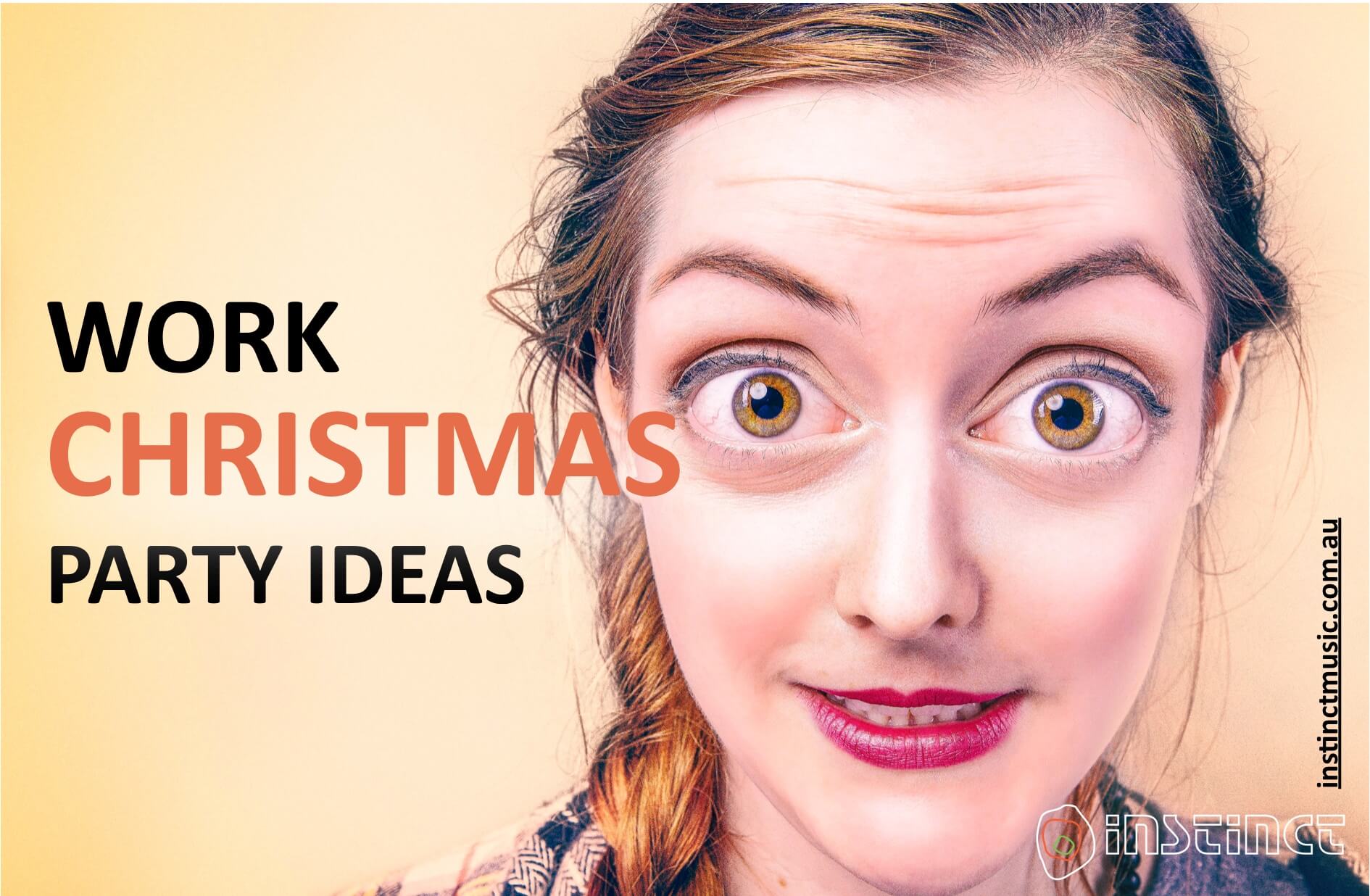 Work Christmas Party Ideas
Christmas seems to be upon again, already!! This means it is time to start thinking, rapidly about what you are going to do.  This involves a number of big decisions. (Mental note: Try not to make these decisions on your own.  Enlist all the help you can blame later!!)
Quick Work Christmas Party Check List
Who will you invite to the party?  Staff only or "With Partners"?  Will you invite third party contractors, suppliers, customers ?
What is the budget ?  This will determine the spend per head you can allocate across all the elements of the event, as well as there format.
Where are you doing it ?  Oh (shudder)… the sudden realisation, every company is doing the same thing and venues will get booked up! 
WARNING: Getting the right venue will make or break your work Christmas party and your budget.  There can be "tricks" or "costs" you may not know about. Learn more by reading "11 Tricks to Selecting a Venue for Events"


Work Christmas Party Entertainment
The entertainment for your Work Christmas Party is often the thing most talked about.  After all, you want the best corporate entertainment for your staff and team. You certainly want YOUR BOSS to be happy with your selection and the budget you spend to achieve it!  Nothing worse than hiding from your entire team on the Monday, sheepishly avoiding eye contact because you chose the wrong entertainment!
If you have another specific event theme (such as James Bond, Hollywood, Masquerade Ball, Gatsby). Then of course your entertainment selection will reflect the event theme of your choice.
However, if the theme for your work Christmas party is simply "Christmas"  then here are some great ideas for you.  Having delivered more than 5000 work Christmas party events over 18 years, we get it.  This article will walk you through some of your choices and tricks not to miss.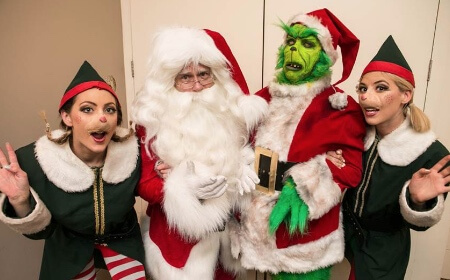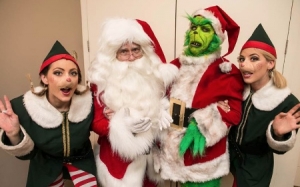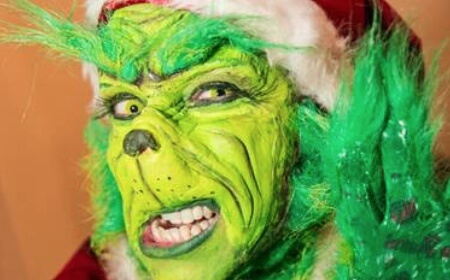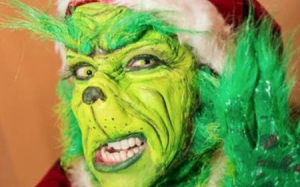 Work Christmas Party – Meet & Greet
Roving Christmas Characters
Why not welcome you guests with some amazing Christmas roving performers bringing Christmas cheer to one and all?
Instinct offer a vast range of Christmas Characters ranging from Musical Christmas tree's, Snowmen, Crackers, Giant Candy Canes. Even roving Christmas turkeys and Puddings to boot (one of my personal work Christmas party favourites!).  We have reindeers and naughty elves, angels and more.
Red carpet hosts dressed as Festive elf's or Christmas characters create great photo opportunities for guests. Often they will want to take "Selfies" or catch a photo with these amazing Christmas entertainers. 
Stilts walkers in the form of Snow Queens are an ever popular choice. Conjuring images of both Christmas and fantasy worlds like Narnia.  These etherial Roving performers can now come with illuminated, light up options.  Work Christmas Party Idea gold!
Think about having a professional photographer or videographer on hand to capture the fun moments.
view more Roving Christmas Characters
Carollers or Christmas Music
Why not greet your guests with some traditional Christmas carollers or Christmas music being perform by jazz muse's? Choirs or A Cappella groups can also add "WOW" impact to your guests experience at the work Christmas Party.  They provide as sense of the traditional. It maybe the way Christmas was celebrated when they were growing up or just the way they imagine it from the movies. Either way, it works well for the work Christmas party or staff party.
Santa & Throne ?
It may sound corny but "Christmas Ain't the same without Santa".  Whether you want the full Santa meet and greet, or it is simply your CEO dressed up for a funny Cameo? Think about including this important Christmas character in your work Christmas Party. Oh!!…Don't forget about the throne. Ask us about how we can help dress up your Company Christmas Party, throne and all!!

MC'S with a difference. ( I cant help My's'Elf.. ok sorry!)
Instinct has been involved in some large public Christmas events, such as the Lighting of the Christmas Tree for the City of Melbourne.  In this instance we choose to costume and dress the MC as a forget full Elf (Fred Forget) along with a side kick – whose name Fred has forgotten!  Having an MC get into character and continue the Work Christmas Party Idea throughout the formalities is an ideal twist to the event delivery.
These can take on the form of any Christmas character, however elves bring a sense of the naughty, mischief and the unexpected to the stage.
Little Christmas Drummer Boys (and girls)
Like characters for the nut cracker, a group of little drummer boys is an ideal way to mix it up.Instinct has had them parade, and accompany other aspects of Christmas entertainment.
Frozen – Let it go
The smash hit movie cannot be ignored in relation to the Corporate Christmas Party theme.  You will be amazing how many of you team will stop what they are doing , and join in singing "let it go' at the op of their lungs. Many will argue it is because of the influence of their children, but don't be fooled. They love it!!
Live Music, Cover Bands and DJ's
No matter what style of work Christmas Party you are having, sit down or Cocktail, outdoor, indoor, it is mandatory to ensure your team have a great time, dance and have fun.
Nothing does it better than a great cover band. Entertaining, engaging and providing your guests with something to look throughout the night. Instinct is Australia's leading agency representing the very best corporate cover bands in Melbourne, Sydney and around Australia.
Make sure your dance floor is full all night at your Work Christmas Party, but booking a top notch Cover bands, Party band or DJ.
View more Live Music for your Christmas Party
Work Christmas Party and DJs
If you have a younger team or your staff are predominantly between 20-35 years of age you may consider using a dj or a DJ combo. NOTE: DJ combos' or hybrid Dj bands consists of a dj performing with live musicians, such has sax, percussion or vocals. These "hybrid DJ bands offer the benefit of the dj playing in all the breaks. This gives you a massive range of songs. This allows you to change the vibe of your work Christmas party as you see fit.
Dj combo bands have very strong appeal in companies with staff predominantly under 30. This is an ideal way to "cool up" your work Christmas Party entertainment.
DJ's on there own do not provide the same visual entertainment "WOW" or engagement as a live band. There is less to look at. However for the younger crowd who have grown up with club music or "DOOF DOOF" as it is colloquially known, it is relevant. They may prefer this style of music.