Ideas & Insights
Industry Awards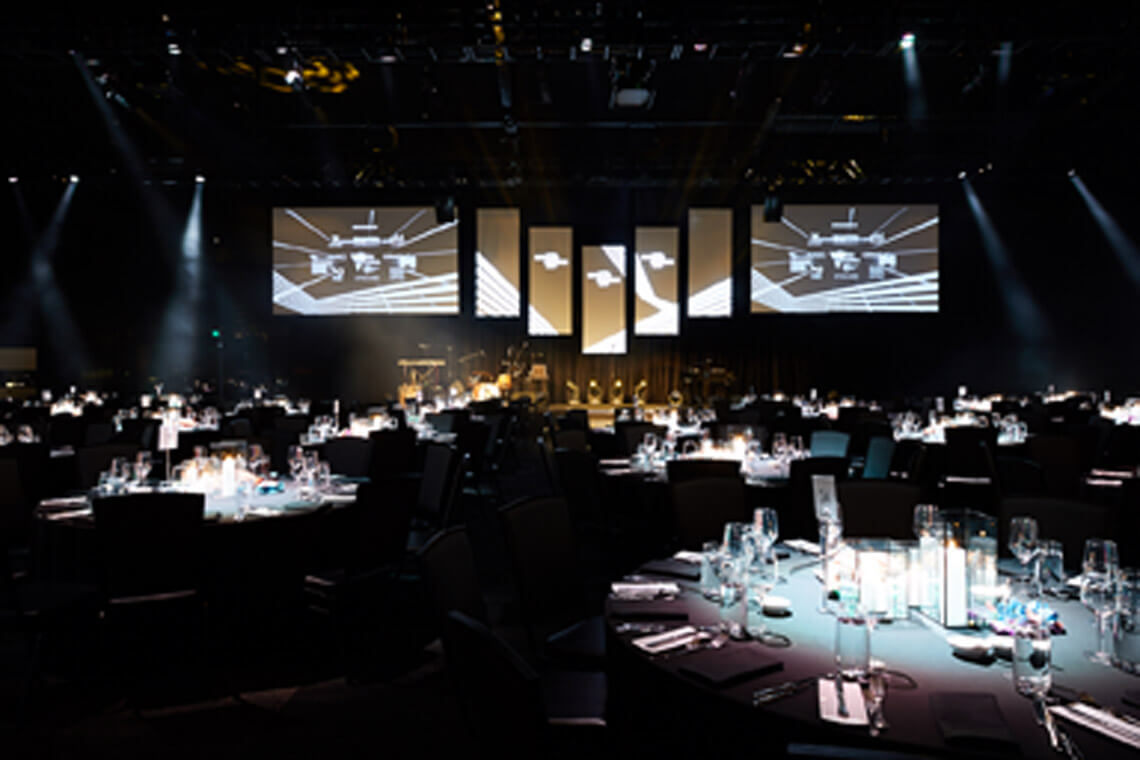 Industry Awards – client brief
The brief from our media client was very simple.
"We want to lift the profile of our industry awards. We want to push the boundaries on what our invited sponsors, finalists and guests expect an awards night to look and feel like."
Alongside this overall brief, several objectives were important to consider, including:
Delivering a memorable event
Highly creative
Improve upon last years event
Inclusion of sponsors in the delivery of the event
Elevate the awards program amongst the industry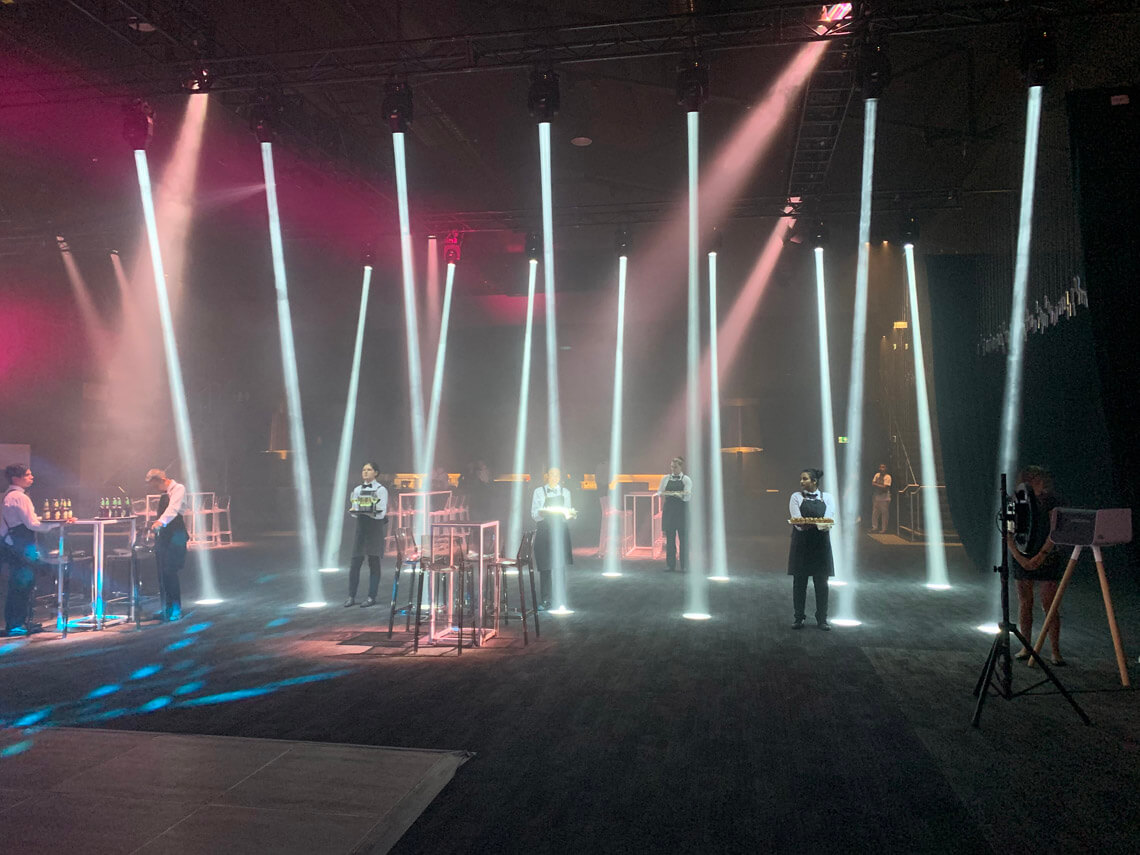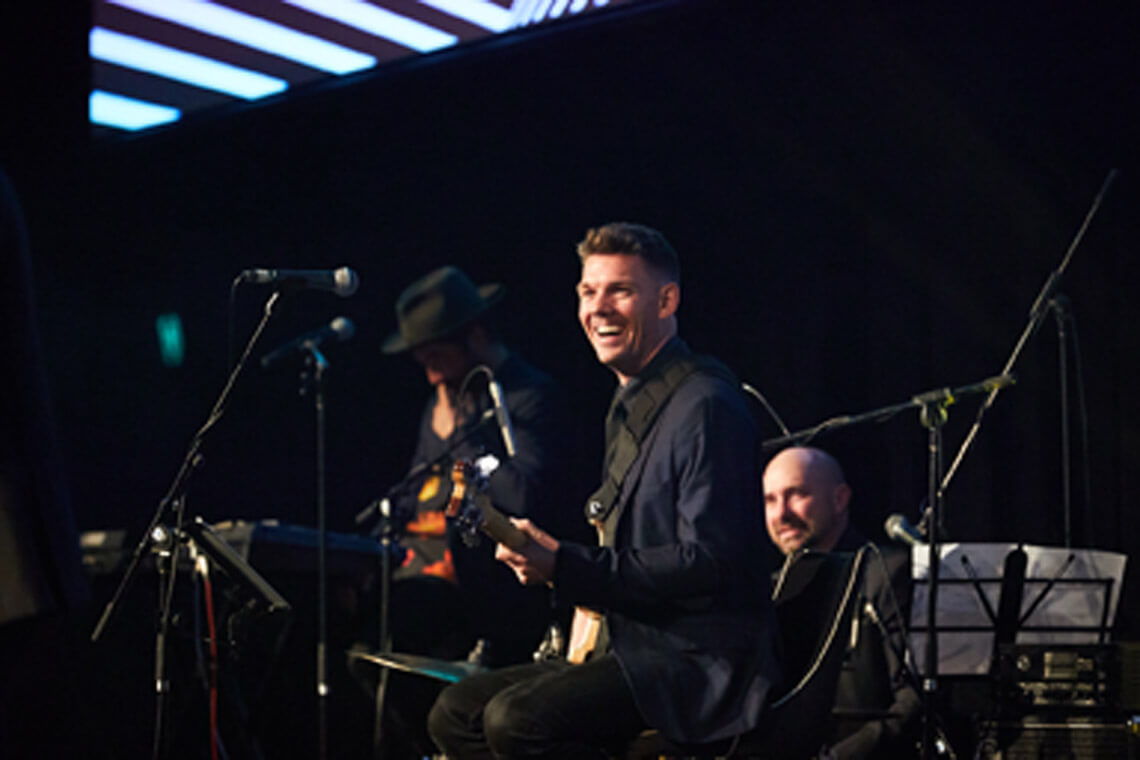 Industry Awards – find inspiration
We began by meeting with all the stakeholders to understand what their expectations and collaborate on a direction for the awards. This included the client, naming sponsors and the client's marketing agency.
The outcome was an awards night that borrowed from the great late night talk shows we've all come to love like Graham Norton, James Cordon with a hint of RockWiz. The shows all have several common elements:
Engaging and comedic host
Live Band
Live Audience interaction
A level of the unknown
Industry Awards – entertainment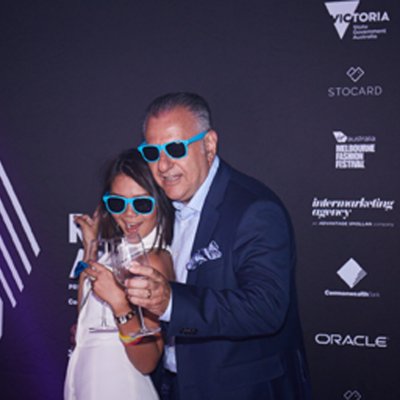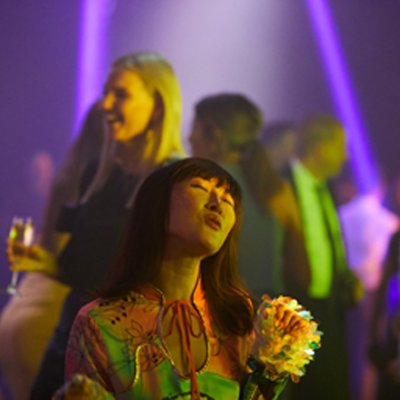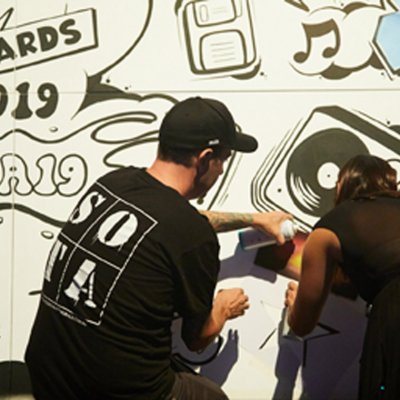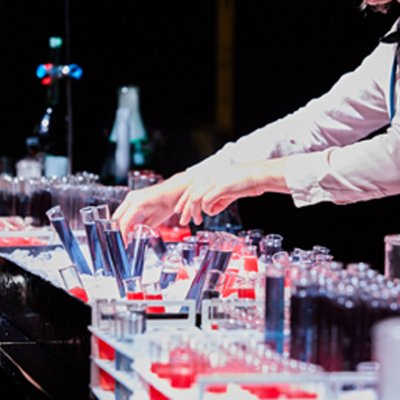 The key was finding the right the host who could anchor this concept, think on their feet and be prepared to do away with award mainstays like formalities and lecterns.
Our choice was musician, motivational speaker and host, Mykel Dixon, along with his 4 piece band.
Mykel and Band bought re envisioned awards program approach to life. With live walk up stings, improv with audiences and the removal of standard awards structures like lecterns.
The catwalk to stage, was used effectively and gave the sponsors and winners a special moment to shine as they came to stage to receive their awards.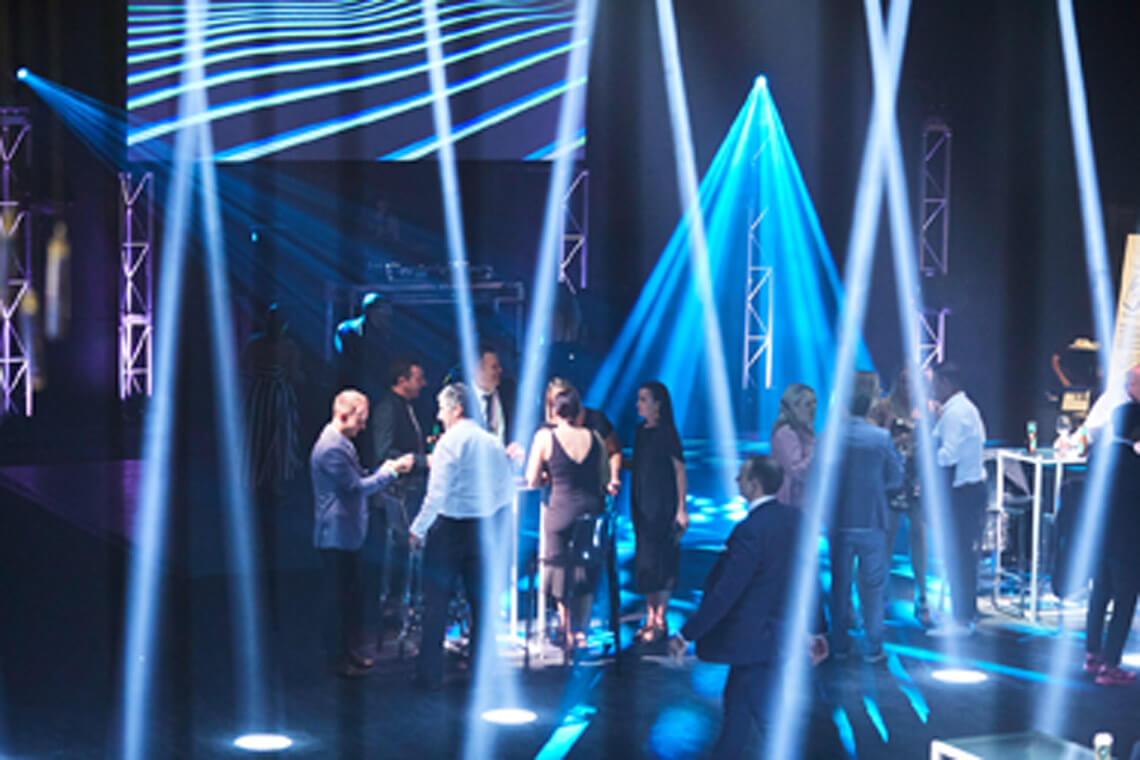 Industry Awards – keep it fresh
For this new look awards program to work, it was important that we take guests on an unexpected journey from the moment they walked into the venue. The creative vision was to create spaces that changed with each stage of the event. Here the creative vision of the client's branding agency came to life through the audio, visual and lighting. Guests would arrive into a monochromatic space of light and angles. Nineties inspired angular graphics anchored the branding through out the night across all mediums, awards, centerpieces and styling. As the event progressed this space would be injected with nineties pop colour to announce the after party had commenced.
Additional interactive elements such as live graffiti artist that encouraged guests to complete the mural, nitrogen cocktail lab stations and interactive media walls further engaged guests.
The outcome was a night of surprises, an awards program that felt like watching a talk back show and interactive moments that imbedded the guests into the experience.
Industry award programs are a vital part of celebrating the achievements of members. Every industry is facing a changing landscape in which they operate, sticking with the same old formula will no longer satisfy the needs of its members, sponsors and partners. Your awards nights should be an opportunity to express to your members new ways of thinking and creating experiences that drive inspiration and motivation for them to take to their own businesses and share with their customers, clients and members.
Written by Steve Angel