Ideas & Insights
1980s Theme Party Costumes ideas…
1980s Party Costumes ideas
The 80s were 10 years like no other. Mobile phones as large as a microwave's, Madonna, Rubiks cube puzzles, Prince, Michael Jackson and Hammertime! What wasn't absolutely marvelous in the 80's? It was a time of mystical madness – that's for sure! So here are some of the best 1980s Party Costumes ideas…
We've collated some of the best and most stand out styles and outfits that made the 80's what they were. Every one of these styles came from some of the most iconic performers and movies of its time, Madonna, Flashdance, Hammertime, and more.
The 1980's where about bright neon colours, big hair, hair spray, shoulder pads, eye shadow and lots of accessories. Below are some great costume ideas for an 80s Theme party…..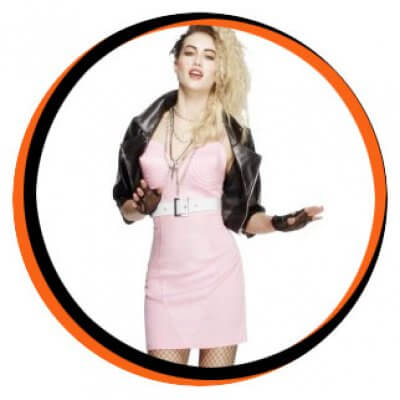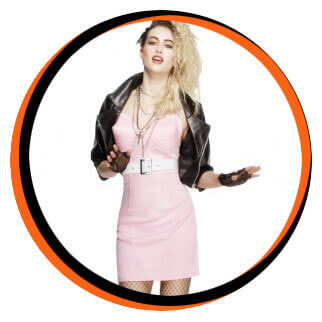 The Madonna Look!
Madonna was one of the biggest pop icons of the 1980's. Her influence on the 1980's fashion scene was epic.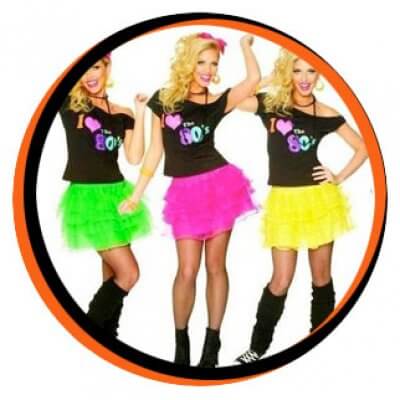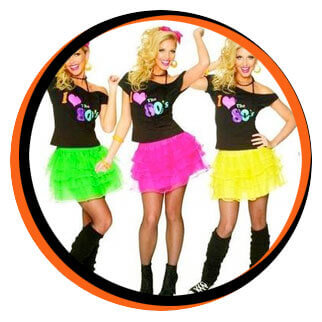 Bubble Gum Pop!
Bright vivid colours, that was the in look of the 1980. Fun, Pop Socks Frilly Skirts & T-Shirts.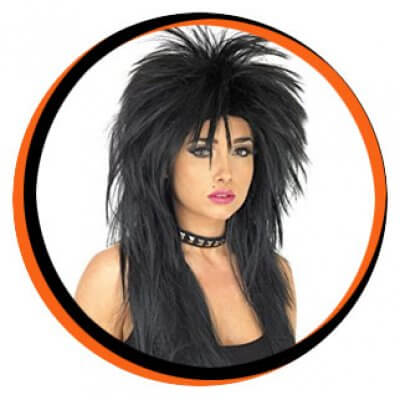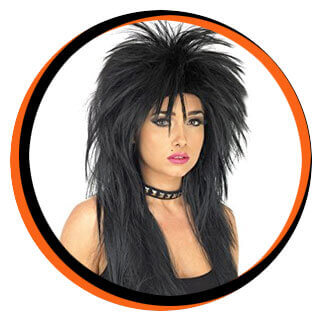 BIG Hair!
Lots of hairspray. Big and Bold! – Think Tina Turner.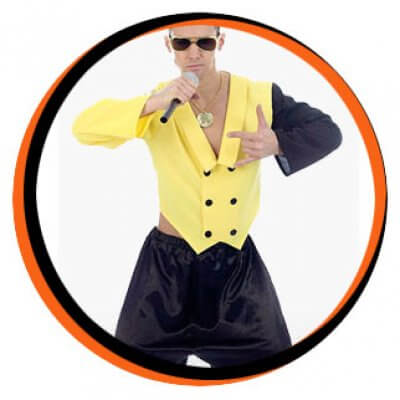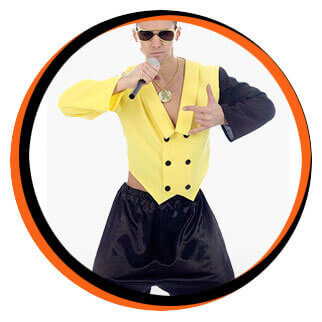 Hammer Time!
Can't Stop this! This artist inspired a unique and quintessential look for the 80's.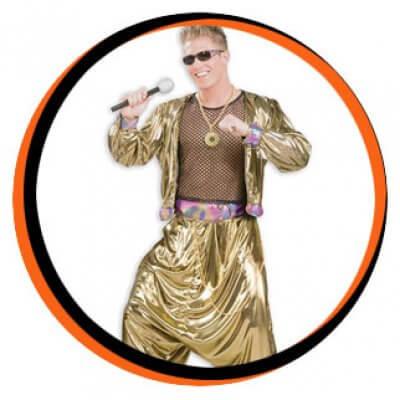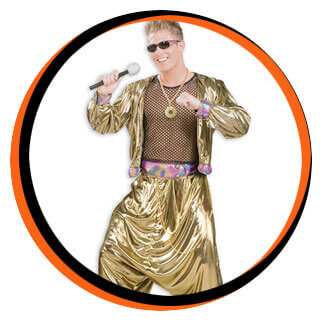 Ice Ice Baby!
Vanilla Ice! The artist cooler than spearmint and made girls scream with joy at his very appearance.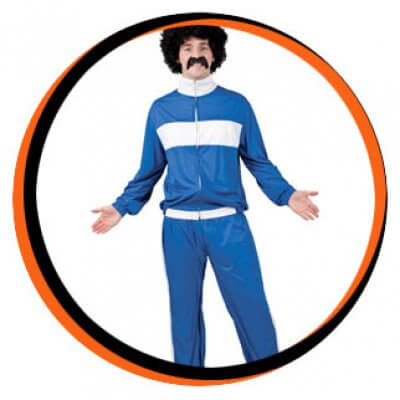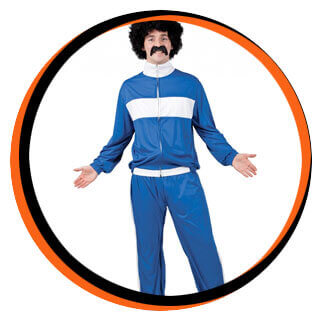 80s Scouser!
Tracksuits where all the rage in the 1980's and had a particular following of people who never saw the inside of a gym but wore them all day long chomping on fish and chips.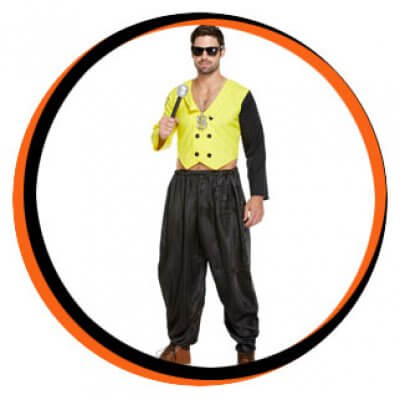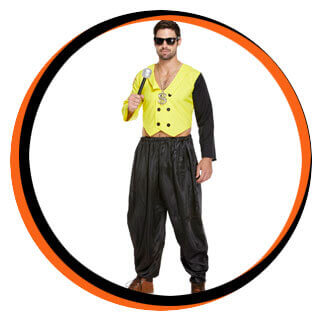 More Hammertime!
Soooo good we showed it twice just in case you missed it!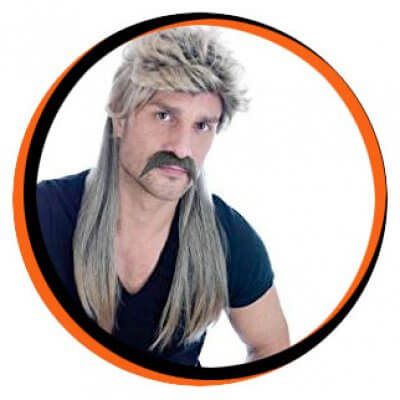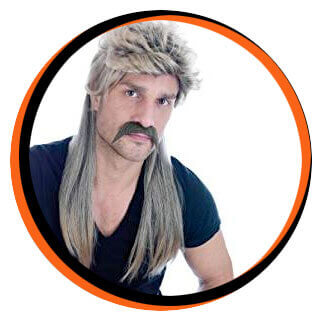 Epic Mullets!
(No its not a fish) Nothing else says 80's like a big hairy in your face Mullet! These babies adorned the heads of every Car Mechanic, DJ & Musician.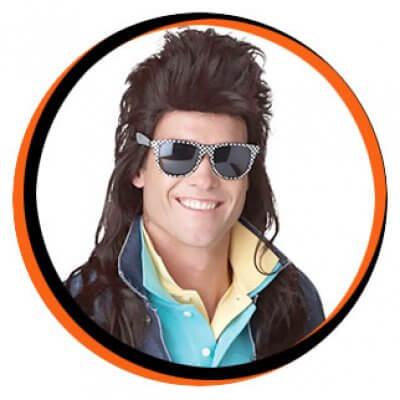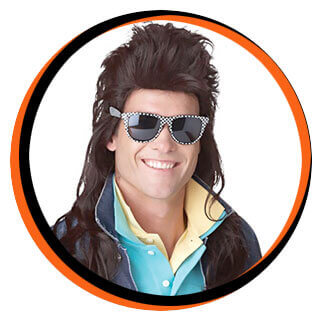 Did we mention Mullets?
We know you love them! Here's another one. This was your typical DJ of the 80's! Got one of these and you'll be rock'n the house.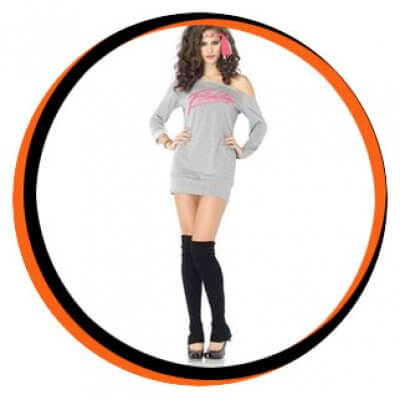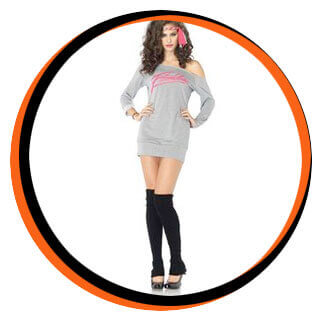 Flash Dance
Inspired by one of the most iconic movies of the 80's – oversized sweaters and pop socks became the norm!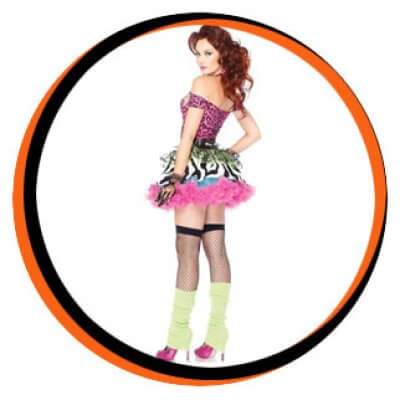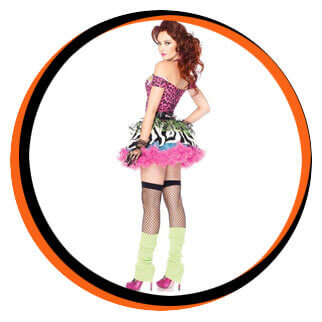 Pop Socks
Did we mention Pop Socks before? yes we did! They where everywhere in the 80's – You just couldn't get away from them!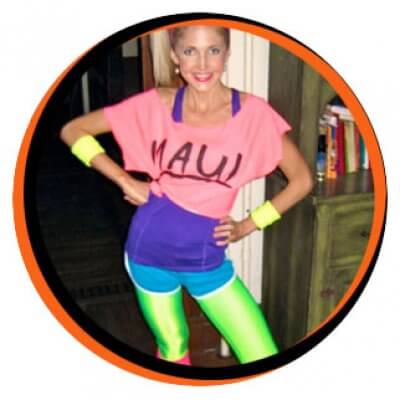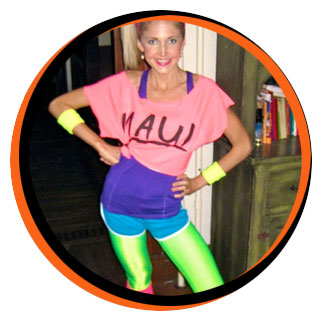 Think Candy!
The 80's where bright, colourful, fun and in your face! Think Candy – Think Lolly Shop, and you got an 80's Theme Party!
Above you'll find all the ideas you need for a successful 80's theme party costume, outfits for both men and women.
Remember – bright flourescent/neon clothing & clubwear, rock chick, wigs and more! There are many pop stars from the 80s that you can dress-up as, such as Madonna, Tina Turner, Boy George, or Michael Jackson, and many more.
Have fun, go wild! Go 80s!